Here's a chance to win a pair of Hoka Clifton 3 absolutely free – courtesy Jackrabbit.com
(The contest is now closed, thank you everyone for participating! Jeff Craven – you won a free pair of the Hoka Clifton 3. Congratulations!)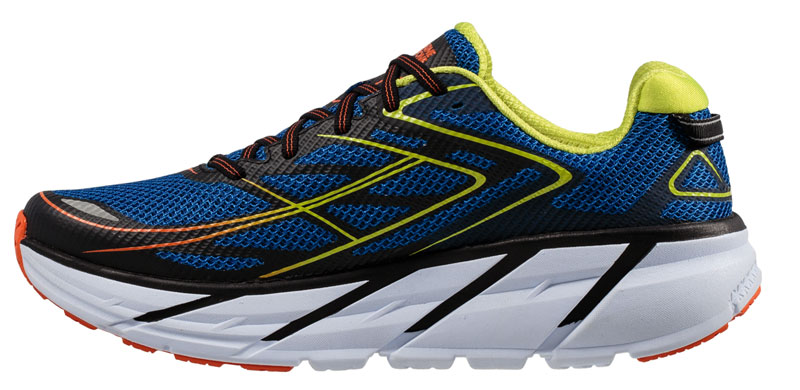 The original Hoka Clifton was an instant favorite at solereview, scoring high marks for its unparalleled cushioning delivered in a lightweight package. The only drawback was its narrow forefoot fit, and that did not change with the Clifton 2 either.
With the Clifton 3, the issue of fit appears to be taken care of. While we haven't personally tested the shoe yet, Hoka mentions that they have redesigned the forefoot fit, addressing perhaps the only issue runners had with the otherwise superlative Clifton.
The Clifton 3 retains the same midsole design, except that it has been widened under the forefoot for better transitions.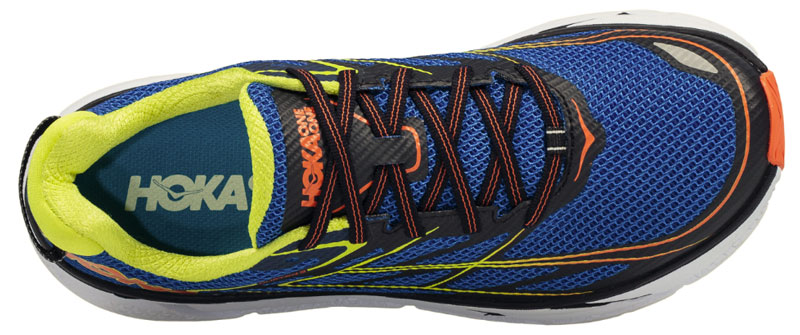 The forefoot widening makes perfect sense when you consider the upper fit change. There's only so much that upper design can do with respect to fit, and sometimes the only sure way of increasing upper room is to widen the midsole base below it.
And you know what? You can win a pair of a brand new Hoka One One Clifton 3 absolutely free, sponsored by Jackrabbit – a destination to buy your favorite running gear from.
There are just a couple of things you need to do to take part in the contest:
Step 1: Subscribe to the solereview newsletter. If you're already a subscriber to our regular updates or the 'front of the line' section, skip to step 2.
Step 2: Answer a fun question to prove your running shoe geekiness! Here it comes:
Solereview used the following shoe shaped infographic in this article which recently went viral. This shape was created by digitally tracing around the picture of an actual shoe reviewed on this site.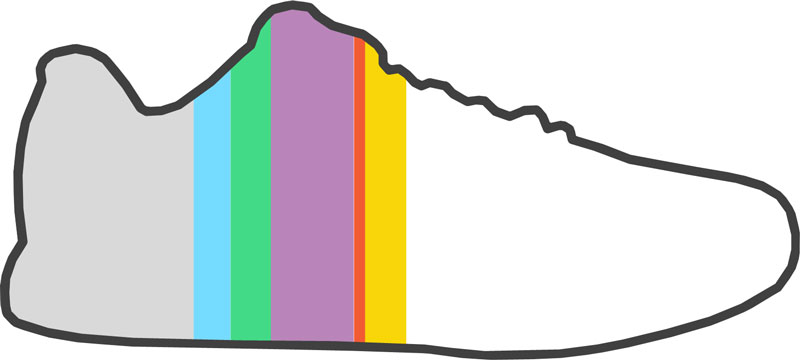 So the question is – which exact shoe model's image was used for this infographic? Hint: The shoe was reviewed in the last 12 months. Send your answer to [email protected]
(The contest is now closed – thank you for participating. Jeff Craven – you won a free pair of the Hoka Clifton 3. Congratulations!)
---
Terms and conditions:
a) This contest is open to all residents of 48 contiguous US states. The winner will need to provide a physical address and a local phone number in the contiguous United States (Alaska, Hawaii and other territories excluded).
b) One pair of the Clifton 3 is up for grabs. Entries with the correct answer will be subjected to a draw of lots, and a single winner will be selected. Solereview's decision in this regard will be final.
c) Only one answer/entry will be considered per participant. No multiple guesses please.
d) The contest has now ended, on Monday July 18th. Jeff Craven – you won the free pair of a Hoka Clifton 3. Congratulations!
If you have any questions, please let us know in the comments section below!