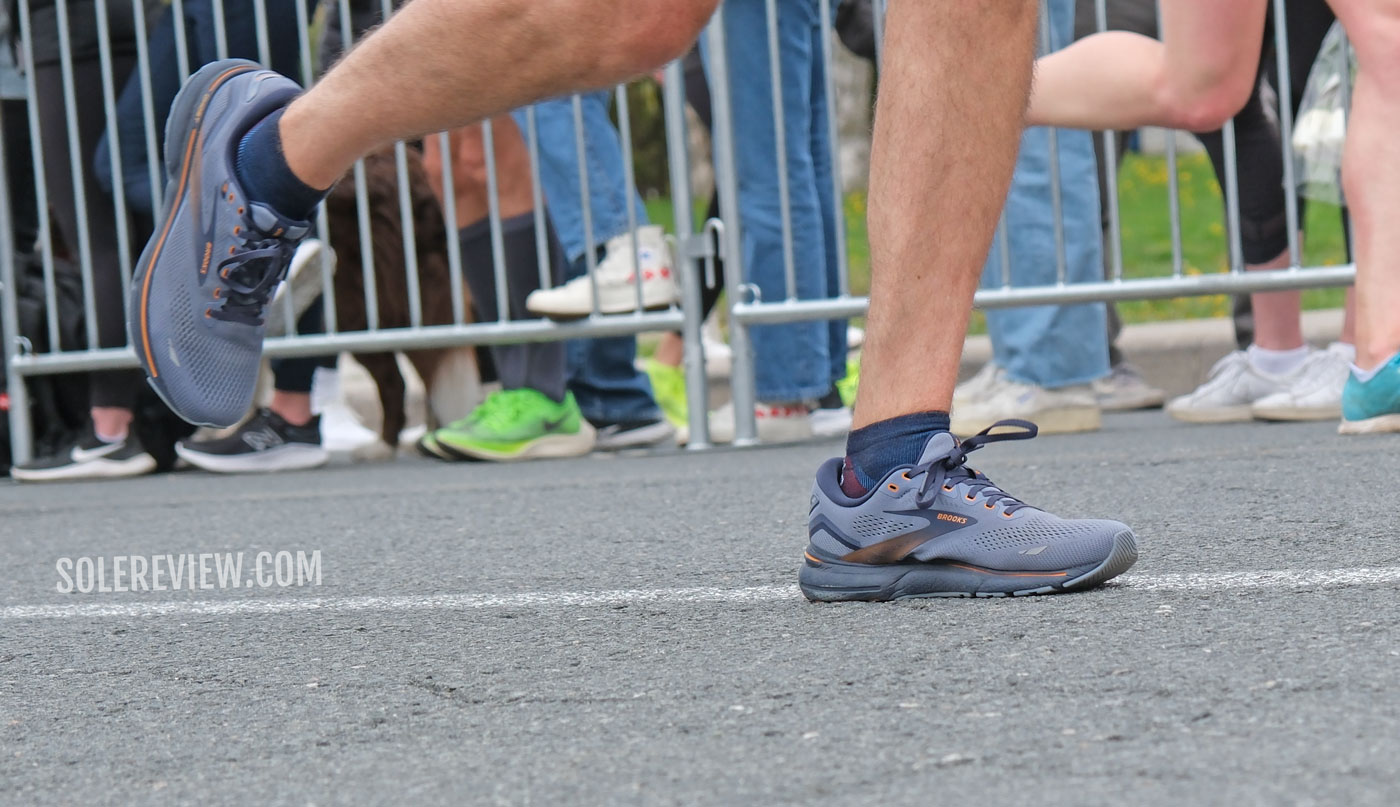 This article has been updated with current models for November 2023. The New Balance 1080V12 has been replaced with its updated version. The Asics Superblast is a new addition.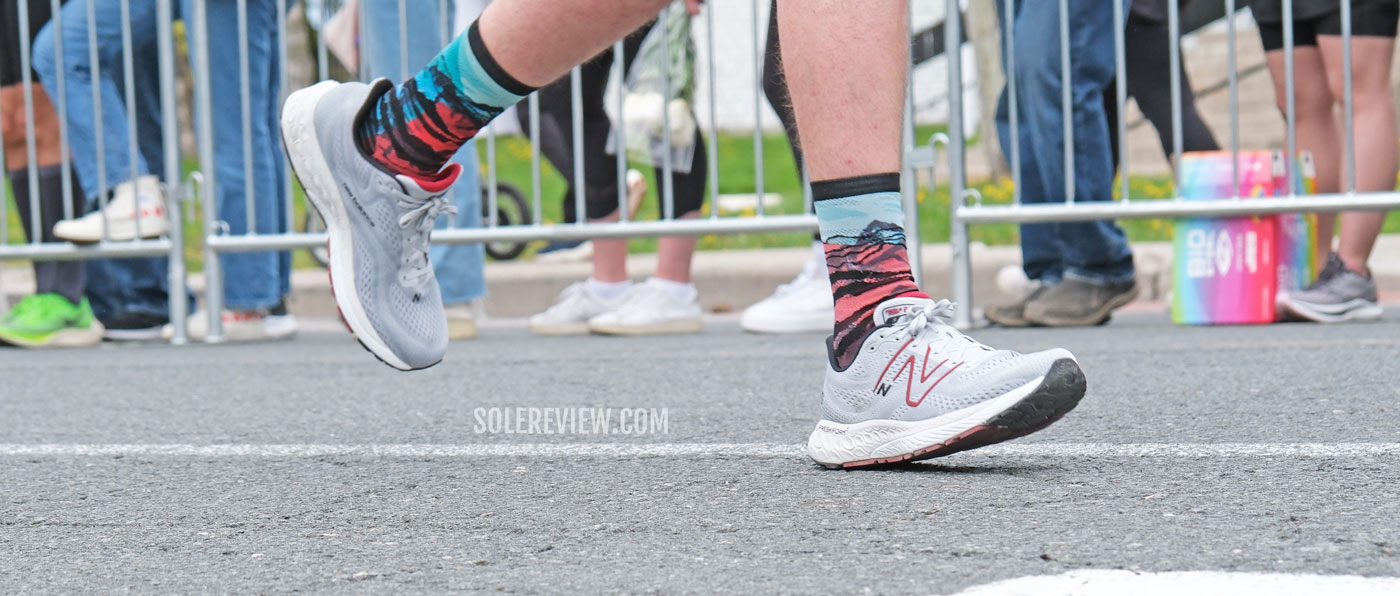 People become road runners for many reasons. For example, we've given footwear advice to readers who ran only cross-country or track and wanted to transition to road running.
At times, road running under certain external conditions such as unsuitable climate (extreme cold or heat) or infrastructure (lack of roads) may not be possible. So once a person relocates to an area with conducive conditions, road running becomes an accessible luxury. A lot of things that many runners take for granted – like paved sidewalks for example – may be a luxury elsewhere.
For many first-timers, running complements their preferred athletic activity like biking or swimming.
In the large majority of cases, keeping fit is a powerful motivation to take up running.
Running is a gift; it doesn't take an expensive gym membership or fancy equipment. All you need is some apparel and a pair of reliable running shoes.
This is where it gets a bit tricky. With no footwear history to guide you, the task of buying your first pair of running shoes seems daunting.
Some people get a super-expensive running shoe, led by the reasoning that a higher price equates to a better product.
Don't do that.
Once the $140 (retail price) barrier is breached, the law of diminishing returns kicks in. Instead of getting the most expensive product, focus on a shoe that's a good starting point.
The first running shoe should be about finding the middle ground first and then building on that foundational experience.
Your footwear taste will evolve after a few hundred miles. The stamina, pace, and distance capabilities get better over time, and so does the shoe rotation.
Experience will tell whether you need a soft or firm shoe, lighter or heavier, snug or relaxed, and other things – like the preference for a particular heel drop.
This curated list helps find that starter running shoe. You might not like 100% of what the shoe offers, but it'll provide a clearer sense of what more (or less) you prefer in your future shoe.
So what are Solereview's criteria for selection here?
Versatility: What if you had just one running shoe to do it all? For example, you can run on the road, track, treadmill, and even mild trails in shoes like the Asics Cumulus or Nike Pegasus.
Neutral ride:  This list only contains neutral shoes that do not interfere with the gait cycle. This will also help you decide if you need a medial-posted stability shoe in the future.
Heel-to-toe offset:  The heel drop is the difference in height between the thickest part of the heel and forefoot. The suggested shoes have an 8–12 mm offset; we have not included lower drop models as they may cause initial soreness.
Cushioning:  None of these models are overly soft or hard. This allows a safe assessment of the comfort level while building the experience required for a high-performance shoe. Of all the shoes on this guide, the Saucony Ride 16 is the firmest.
Stock availability:  Most countries will have at least one of the five models listed below. That's why we have stuck to the popular brands and not the esoteric ones.
As with all running shoes, buy a size that leaves a thumb's width of margin in the front. And gradually build up your road running mileage; do not go from 0 – 30 miles in a single week!
1) Versatile everyday trainer: Brooks Ghost 15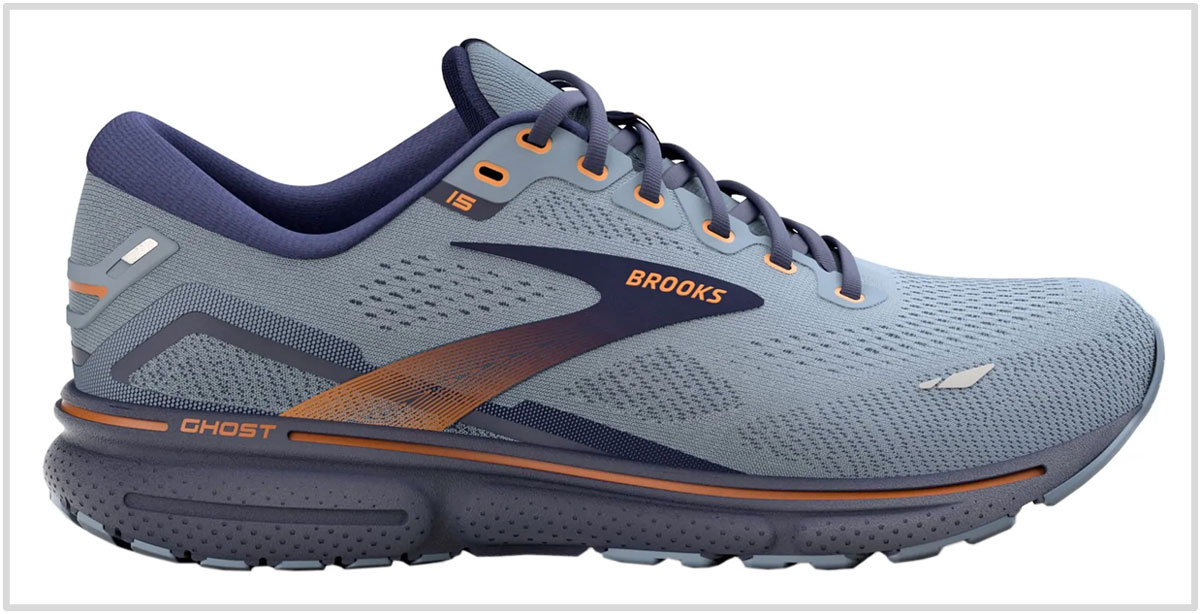 The Brooks Ghost has always been a dependable choice for runners who're just getting their feet wet – or should we say, shod. The Ghost doesn't have cutting-edge tech, nor is it the lightest and softest among its peers. This predictability isn't a bad thing; our review explains why.
What makes the Ghost 15 a great fit for this guide is its do-it-all versatility. The cushioning occupies the sweet spot between soft and firm, and the fact that Ghost has a single-density midsole makes it even better.
Unlike the past versions (older than Ghost 13) that relied on a heel crash pad made of a different foam, the Ghost 15 uses a single-density foam stack.
The upper doesn't use fancy lacing systems or new-age mesh materials. Brooks relies on a foolproof design that depends on a soft engineered mesh exterior with plush heel and tongue. These design choices produce a true-to-size and comfortable interior.
The comfortable ride is versatile enough for daily training and long-distance runs, so the Ghost 15 has everything that's required of a beginner-friendly shoe.
The Brooks Glycerin 20 is also worth considering. While it offers a higher level of stability and cushioning depth than the Ghost, that comes at the cost of higher weight and lower versatility.
2) Versatile everyday trainer: Nike Pegasus 40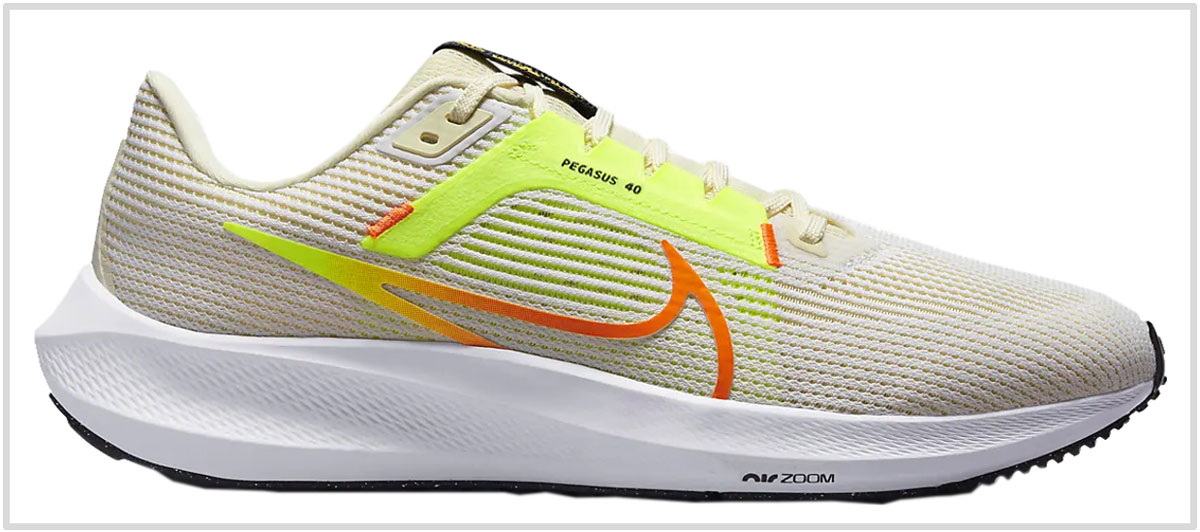 Last year's Pegasus 39 returned to the basics – which was being a versatile everyday trainer for runners of all experience classes.
That includes folks who are new to running, and here are some reasons why. This is just a summary, so for a comprehensive breakdown of the Pegasus's ride character, we recommend reading our Pegasus 39 review – since the Pegasus 40 shares the same sole. So it's no loss if you stick to the older version.
The Zoom Air bags – one each under the heel and forefoot – add transition friendliness to the cushioned React foam midsole.
Thanks to this setup, the Pegasus 40 feels comfortable at different speeds and distances. The soft React foam stack adds sufficient comfort for distances up to a half marathon, and the firmness of the Zoom Air bags is good for tempo runs.
We love the new upper as well. It's just well designed, and hits all the right interior proportions. The strap-based lacing secures the foot, and padded sections elevate the overall comfort.
The true-to-size fit is similar to Pegasus 39; only the lacing system has changed from Flywire cords to internal straps.
3) Versatile everyday trainer: Asics Cumulus 25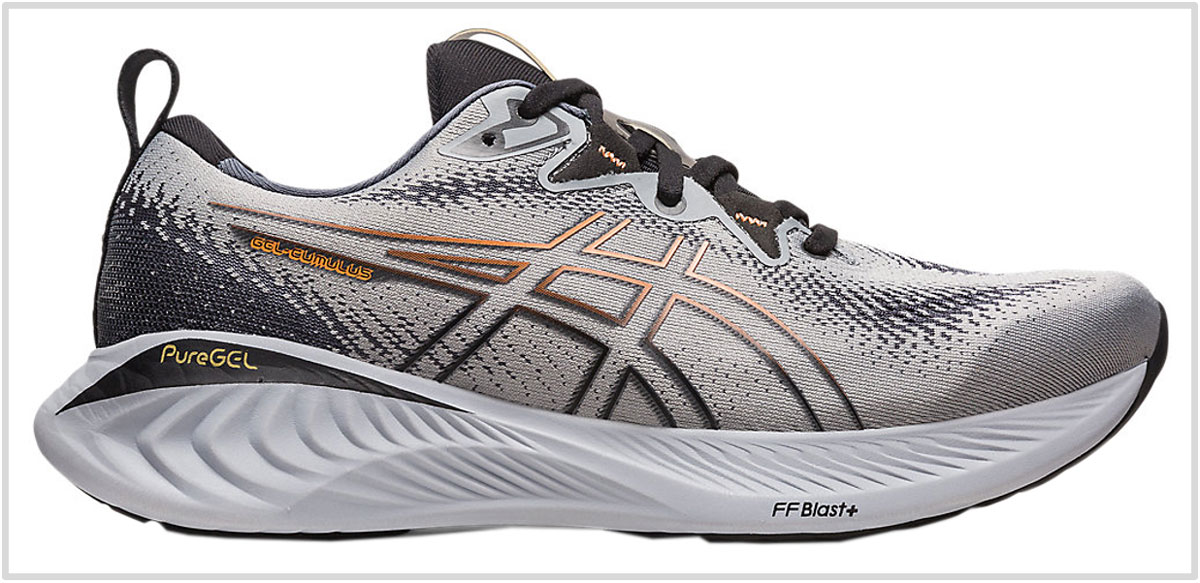 If you're lost for choices, just buy the Asics Cumulus 25 and work your way up. The Cumulus is the dumb reach of running shoes, and we mean this as a sincere compliment.
You may not fall in love with the Cumulus, but there are no reasons to hate it either. As far as running shoe choices go, this is as safe as it gets. The Cumulus 25 recently went through a top-to-bottom redesign, but that doesn't change its value proposition.
The Flytefoam midsole packs plenty of comfort for runs up to a half-marathon. At the same time, the cushioning isn't mushy so you can use the Cumulus as a daily do-everything running shoe. Removing the visible Gel window and switching to a balanced midsole design makes the ride more 'neutral' than the Cumulus 24.
The 'safe' character applies to the upper too. While the design isn't groundbreaking by any means, the upper gets many things right. The engineered mesh upper lacks unnecessary layering, so the interiors feel seamless. The tongue and heel grip the foot in secure plushness.
The sizing fits just right, and an optional wide is available for runners with wide feet.
The Nimbus 25 is a premium and softer version of the Cumulus that works just as well, but we don't see the point in spending the extra cash.
4) Versatile everyday trainer: Saucony Ride 16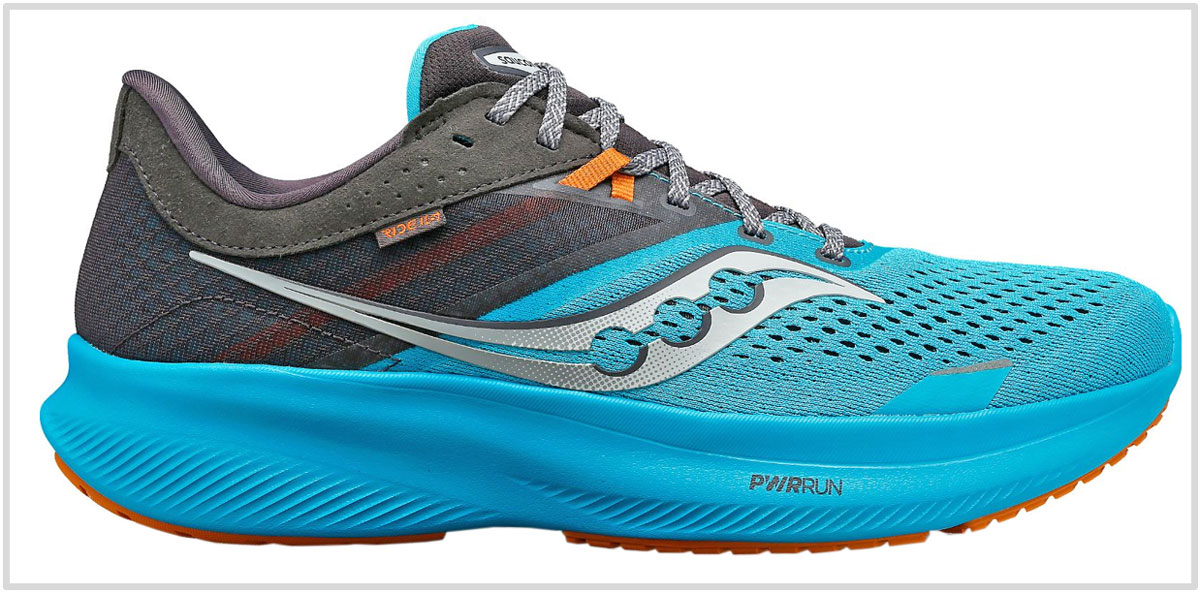 Though the Ride 16's EVA foam midsole (Pwrrun) is relatively firm, it's not lacking in comfort.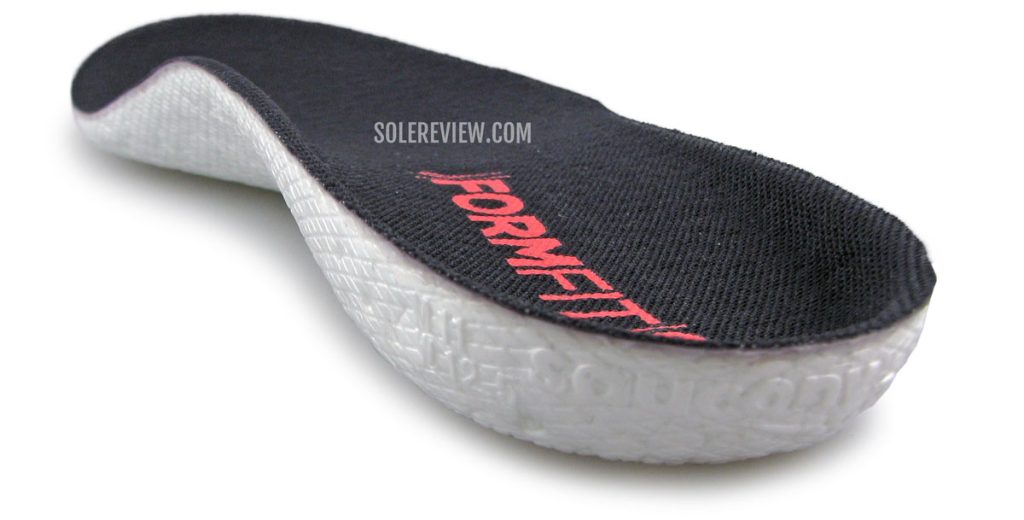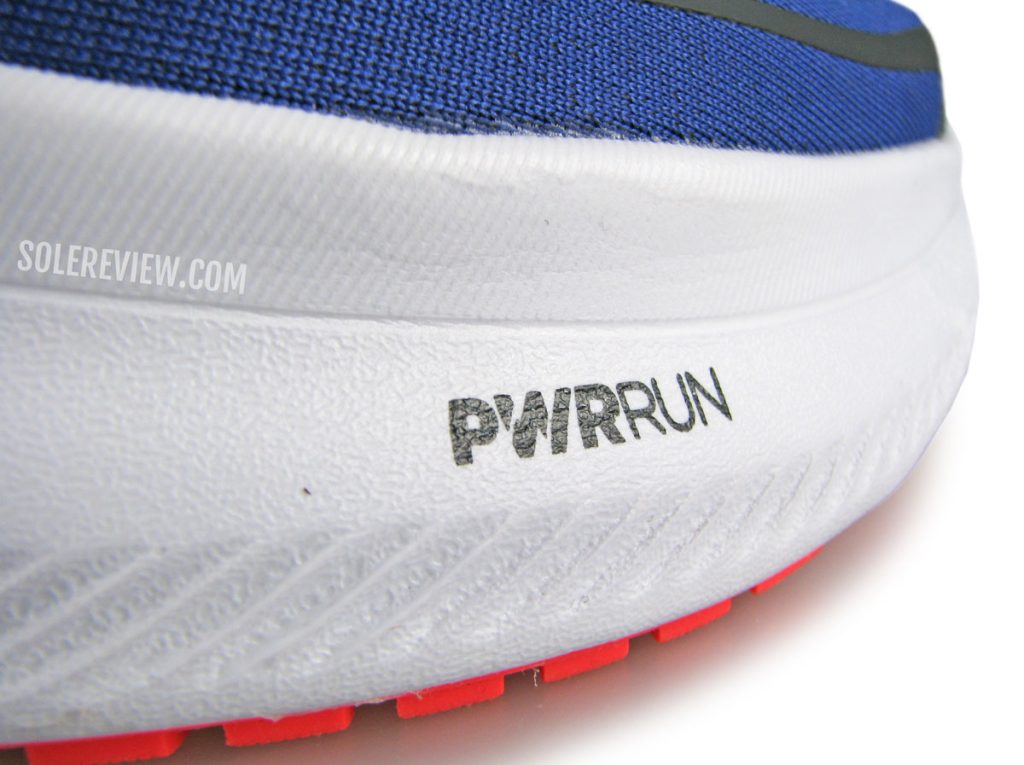 Also worth mentioning is the removable insole made of expanded Polyurethane, aka the Pwrrun+. The thicker midsole and cushy insole work together to result in a distance-friendly ride that also delivers efficient transitions.
In other words, if you're starting slow, the Ride 16 has all the ride comfort that you need. On the other hand, once you pick up the pace, the rocker-shaped midsole kicks in to help.
So the Ride 16 isn't just a beginner-friendly shoe, but a running shoe for different levels of experience.
The redesigned upper is plush as well as secure and breathable. An inner sleeve and padded sections keep the foot locked in during runs; optional widths are available too.
The Saucony Ride 16 is only a minor (upper-only) refresh of the last year's Ride 15.
5) Versatile everyday trainer: New Balance Fresh Foam X 880V13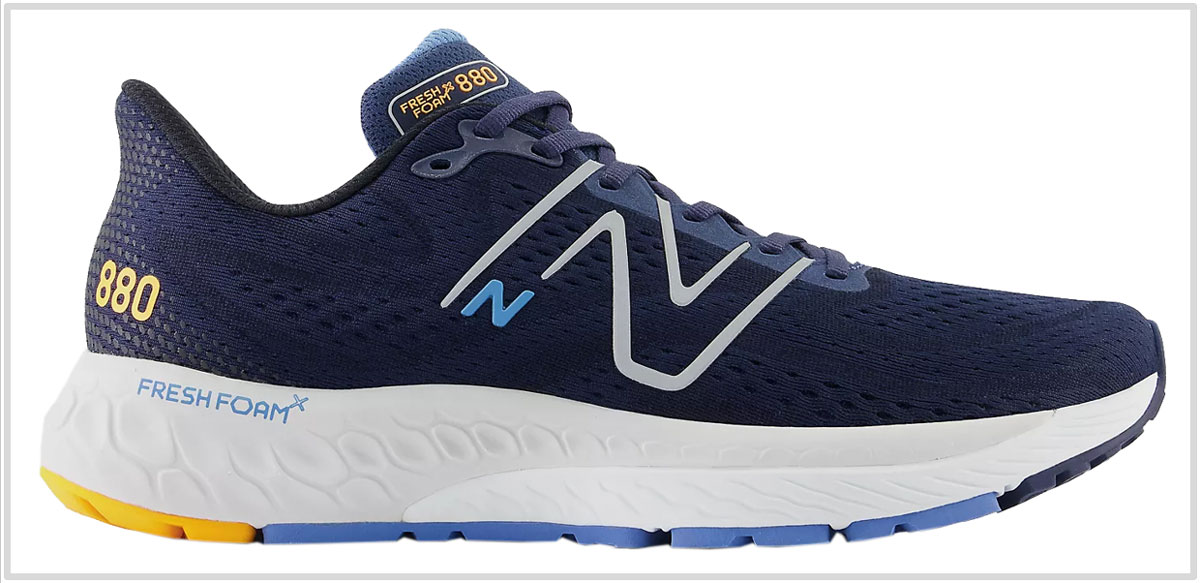 Nothing on the 880V13 suggests it's a high-tech running shoe, but this New Balance shoe has many beginner-friendly features.
Though the Fresh Foam X is neither PEBAX nor other cutting-edge foam, the dual-density midsole achieves an excellent balance between everyday ride comfort and supportive transitions.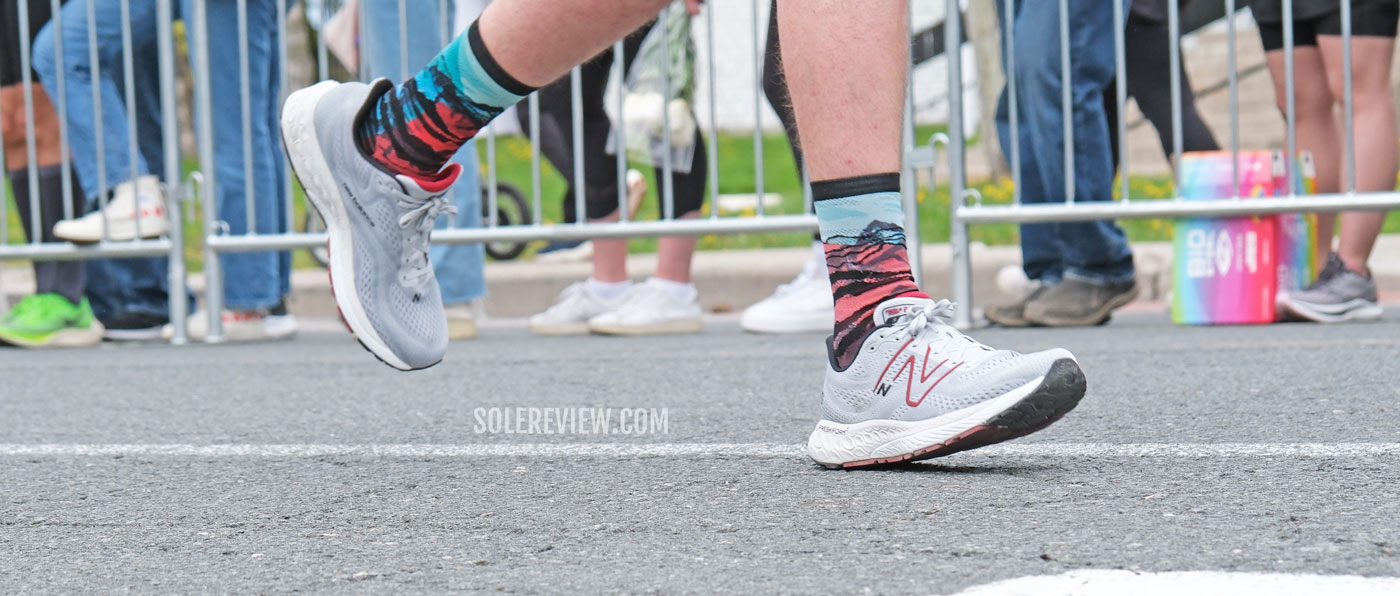 This helps build a foundational footwear experience for new runners. With a ride quality that's neither too soft nor too firm, it allows beginners to learn what they prefer more in a shoe – a tempo-friendly firmness, or long-distance comfort?
For example, someone using 880V13 for the first time may later go on to buy the cushy 1080V12 or bouncier Fuelcell Rebel 3.
The 880V13 also has a full-coverage outsole that maximizes traction as well as the miles-per-dollar by being durable.
The simple and true-to-size upper is also friendly for first-time runners. The soft mesh shell has a smooth and secure fit, and is also available in four widths for more (or less) interior space.
6) Marathon shoe for beginners: Asics Superblast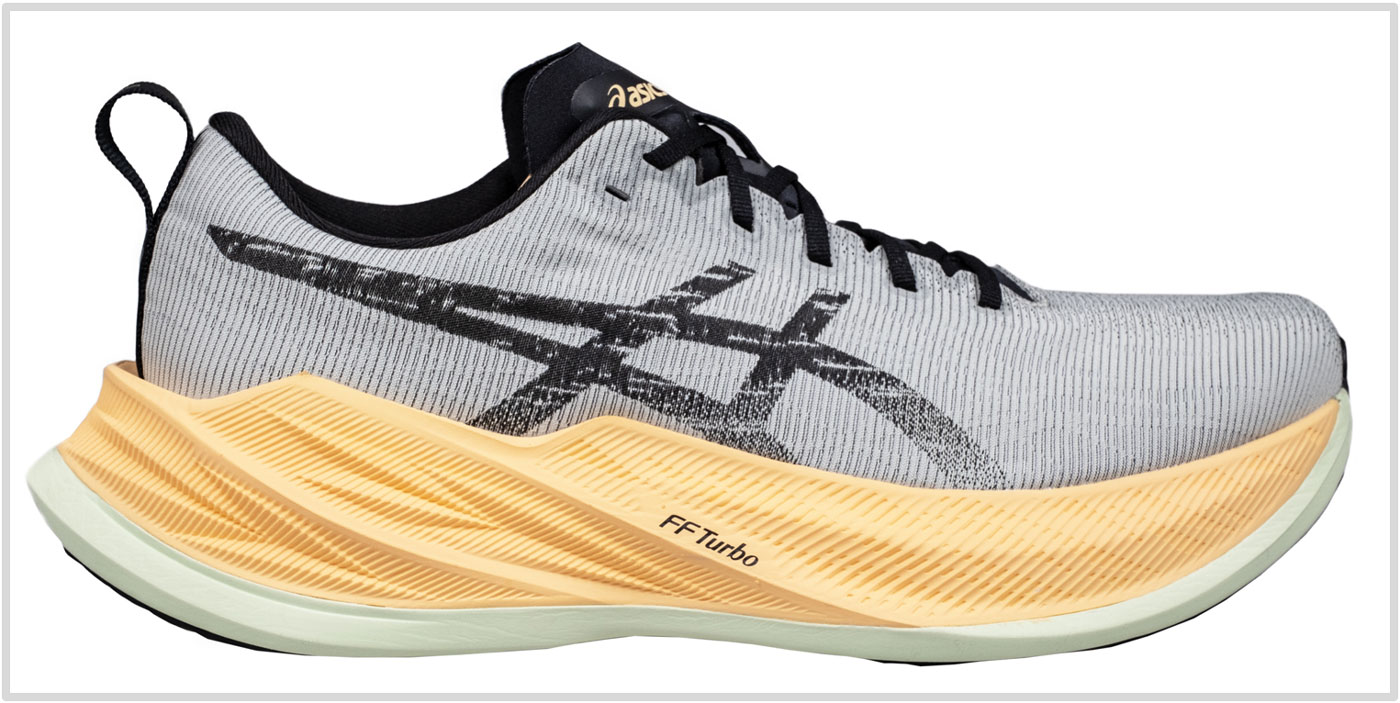 Wait, what? The Superblast? Isn't this shoe too much shoe for a new runner?
Not at all. We see the extremely versatile Superblast as a gateway drug to more advanced running shoes (like plated marathon racers). This shoe is so successful, it's been sold out in most places. We hope Asics doesn't try to 'fix' the Superblast, because this running shoe is flawless. Our wear-tested review tells you why the Superblast is so good.
It has everything that most runners want and need, regardless of their experience level. New runners will appreciate the highly cushioned yet lightweight (8.4 ounces) midsole that makes all runs comfortable. Be it a marathon or an easy long run, the Flytefoam Turbo midsole has enough ride comfort on tap.
There are not many running shoes that manage to feel quick while being so cushioned. So for the Superblast to manage both is a rare feat.
The firmer midsole base isolates the Flytefoam Turbo's cushioning while facilitating quick transitions. The midsole has a distinct rocker-like quality, and that too, helps with efficient turnovers. The midsole has a heel-to-toe offset of 8 mm, so it won't apply undue stress on the Achilles (and Calves) as some low heel drop shoes do.
There are only two things you need to watch out for. The upper fits narrow (which is good for speed runs, by the way), and the outsole grip isn't great on wet roads.
7) Long run shoe for beginners: New Balance Fresh Foam 1080 V13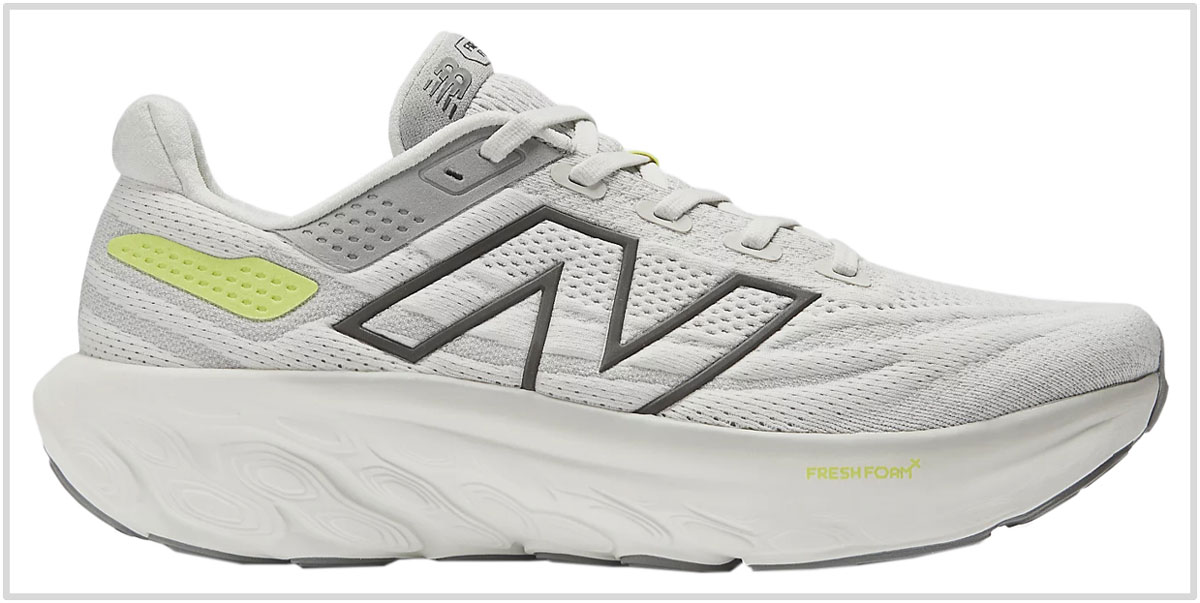 The New Balance 1080 V13 is an excellent starter shoe for long-distance runs. If you want your first running shoe with lots of mileage-friendly cushioning, the 1080 makes a strong case for itself.
Even if you're not pulling high mileage in your early days of running, the 1080 V13 is also a versatile everyday trainer.
While the 1080V13 is noticeably softer than the 1080V12, the midsole isn't mushy. It even manages to feel lively. There's a rocker effect due to the relatively inflexible forefoot, so that means that the 1080 V13 functions well under a wide range of running speeds.
This max-cushion running is extremely comfortable, both above and under the feet. Despite the loss of the elastic upper (last seen on the 1080V12), the knit exterior secures the foot in comfort. The soft tongue and heel are generously padded to enhance interior comfort.
Just know that the 1080V13's forefoot fits narrower than the 1080V12, so optional widths are available – just in case.
8) Budget daily trainer: Nike Winflo 10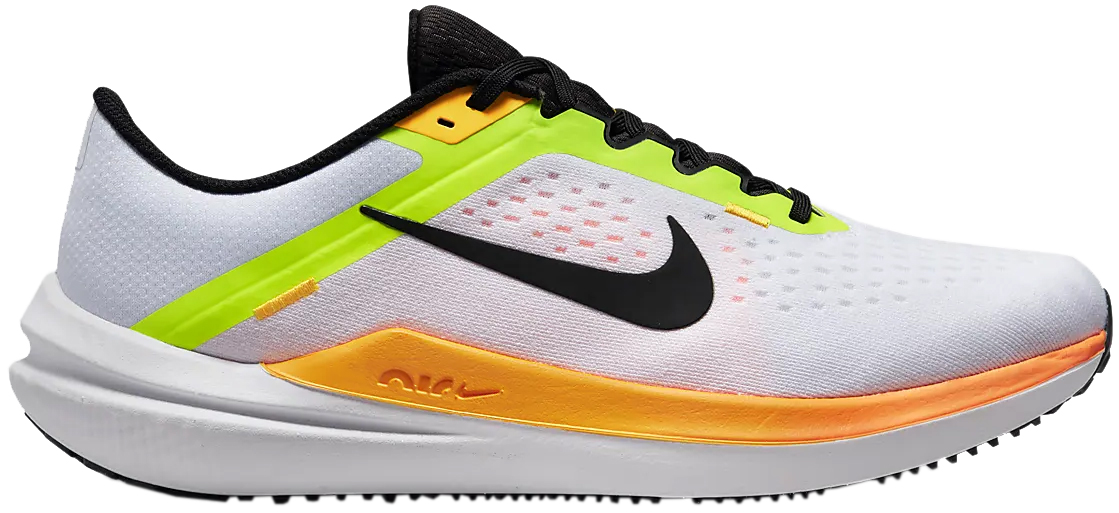 Ok, the Winflo is no longer priced in double digits. It's now a $100 running shoe, but then, the midsole design isn't what it used to be.
The Zoom Winflo 10 has a full-length Nike Air over its EVA foam midsole. From a ride viewpoint, that brings the cushioning closer to the foot than the previous Winflo.
When combined with the soft EVA foam midsole, there's enough padding beneath to make the Winflo a daily beater capable of regular runs and the occasional long-distance session. These qualities make the Winflo 10 a great starter shoe.
Despite the basic upper design, the fit is secure and breathable. Both the Winflo 9 and 10 are built on an identical sole, so there's no change in the ride quality.
9) Trail running shoe for beginners: New Balance Fresh Foam Hierro V7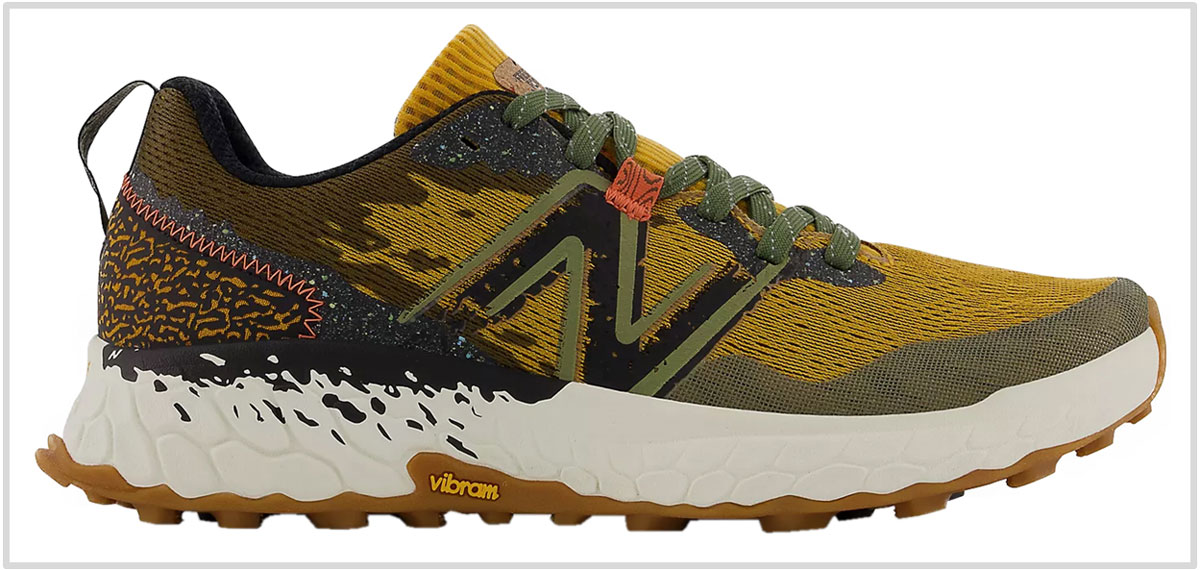 There's a good reason for the New Balance Hierro V7 to exist on this guide. There's more to this shoe than its positioning as a trail shoe.
For example, if you live in the countryside, your preferred surface for running could very well be an unpaved gravel or wood-chip path. That's where running shoes like the Hierro and Nike Pegasus Trail prove very useful.
Here, the Fresh Foam midsole adds plenty of ride comfort – be it road or unpaved flat trails. Also, the Hierro V7 is a road-trail hybrid, so it's far more versatile than a serious trail running shoe – which it is not.
A full-length Vibram outsole protects the foot on uneven terrain while meeting its primary performance objective – that of dependable grip on the road and trail.
The soft upper isn't all that different from a road running shoe. The padded heel and tongue secure the foot in comfort, whereas the true-to-size mesh upper creates a breathable interior. The toe-box and midfoot are reinforced for protection and durability.
The Nike Pegasus Trail 4 is also a competent road-trail hybrid, but the soft ride limits its off-road performance.