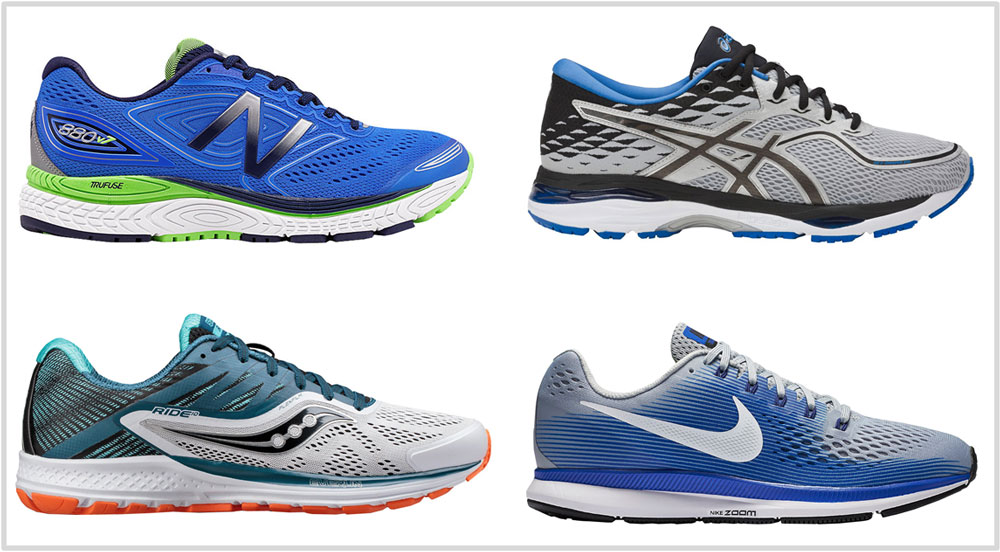 First, we'd like to clarify what 'running' means in the context of this article.
This curated list is relevant for road running only; if you're running on treadmills, then please refer to the list of recommended shoes here. If you're an XC, track, or a trail runner, then this guide does not apply to you.
People begin road running for a variety of reasons. For example, we've dispensed footwear advice to readers who were focused exclusively on cross-country or tracks and wanted to get into road running.
At times, road running under certain external conditions such as unsuitable climate (extreme snow) or infrastructure (lack of roads) might not be feasible. So once a person relocates to an area with (more) conducive conditions, he or she might begin road running.
Some first-timers decide to go road running as a variation of their favorite athletic activity like biking or swimming.
And in a large majority of cases, keeping fit is a powerful motivation for taking up running.
So far, so good. Road running is a gift; it doesn't take an expensive gym membership or fancy equipment. All you need is some apparel and a good pair of running shoes.
This is where it can get a bit tricky. With no footwear history to guide you, buying your first pair of running shoes can be a daunting task.
Some people get a super-expensive running shoe, with the misplaced notion that a higher price equates to a better product.
Don't do that.
Once you breach the $100 retail price barrier, running shoes are more or less the same in the matters of everyday performance. Instead of getting yourself the most expensive product, you should find a shoe which serves as a good starting point.
Your first road running shoe should be all about finding the middle ground first and then building on that foundational experience.
Your footwear taste will evolve once you're past a few hundred miles. Your capacity and distance will improve with time, and so will your shoe rotation.
Over time, you'll come to know whether you need a softer or firmer shoe, lighter or heavier, snugger or looser, and other things like your preference of heel drops.
This curated list helps you find that middle ground of shoes. You might not like 100% of the shoe, but it'll give a better idea of what more (or less) you require in your future shoe, including the quality of upper fit.
So what is solereview's criteria for selection here?
Price:  We only chose models which had an MSRP (Full retail price) of $120 or less. The final price will depend on where you live, though.
Category:  This list only contains neutral shoes which feel reasonably supportive. This will also help you decide if you need a medial-posted shoe later.
Heel offset:  The heel drop is the difference in height between the thickest part of the heel and the forefoot. The suggested shoes have an 8–12 mm offset; we have not included lower drops because they might cause initial soreness.
Cushioning:  None of these models are overly soft or hard. This will allow you to assess the comfort level you want, and apply that to your next purchase.
Accessibility and distribution:  Most international (non-US) locations will have at least one of the five models listed below. That's why we have stuck with popular brands and not the esoteric ones. That's the reason why you won't see a Hoka or Salming on this list.
It is also perfectly OK to get the older version if you find a better deal. For example, a Pegasus 33 instead of the 34 will do just fine. Or a Ghost 9 instead of the 10.
And as with all running shoes, buy a size which leaves a thumb's width of margin in the front. And gradually build up your road running mileage; don't go from 0 – 30 miles in a single week!
Without further ado, here's our top five pick of running shoes for beginners:
1) Nike Zoom Pegasus 34
The Pegasus has been around for over three decades, and with good reason. It checks all the boxes, be it the ride quality, upper fit, durability, and overall value for money.
The good old Peg is suitable for runners of any experience class, no matter whether if you're just getting started or a seasoned pro.
Weight: 295 grams/ 10.4 ounces, 10 mm offset, available in multiple widths.
2) Saucony Ride 10
The Saucony Ride and the Nike Pegasus are often mentioned in the same breath. The Ride, like the Pegasus, has a ride character versatile enough for all experience levels.
The foam midsole with the 'Everun' topsole offers ample cushioning for daily runs along with a touch of responsiveness.
Weight: 269 grams/ 9.5 ounces, 8 mm offset, available in multiple widths.
3) Brooks Ghost 10
If you're seeking a smooth and plush ride, the Ghost 10 is the product which delivers it. The Ghost makes up for the lack in responsiveness with ride support and smoothness.
The Ghost uses premium upper materials which result in an comfortable upper interior.
Weight: 295 grams/ 10.4 ounces, 12 mm offset, available in multiple widths.
4) New Balance 880 V7
The New Balance 880 V7 is an under-rated shoe with a padded and supportive ride. The dual-density midsole is cushioned enough for daily runs of most distances.
Additional features like the plastic shank and the full-contact outsole deliver a smooth and support ride. The 880 has no upper sleeve, so the tongue tends to slide around.
Weight: 314 grams/ 11 ounces, 10 mm offset, available in multiple widths.
5) Asics Gel Cumulus 19
The Cumulus continues to be a competent neutral trainer and value for money.The dual-density foam midsole provides a cushioning level which works for everyday running.
Keep in mind that this Asics is a bit heavier than the others on this guide.
Weight: 320 grams/ 11.3 ounces, 10 mm offset, available in multiple widths.