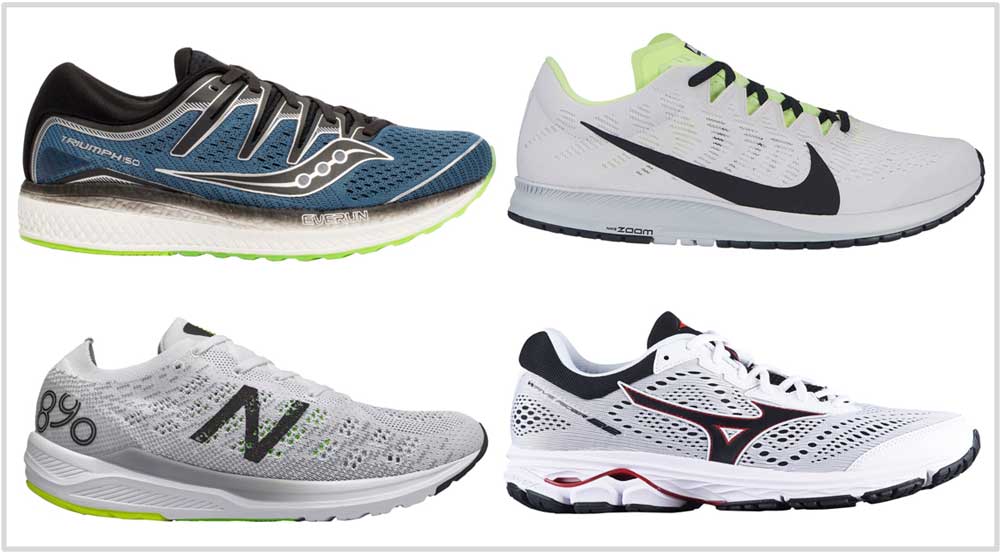 When you make a purchase using the retailer links in our guide, solereview may earn a small commission.
If it's just apparel, dressing for summer running is a fairly simple affair. Put on a short top of singlets, a pair of running shorts, cap, sunglasses, sunscreen, and you're good to go.
Running shoes? Not so much.
Over the years, we've realized that determining the level of ventilation in a running shoe is somewhat of a dark art. After reviewing hundreds of shoes, a pattern recognition emerged – one which tells us how good or bad a shoe will be at air circulation.
Where it gets confusing is that not all shoes which appear breathable live up to expectations under real-world conditions. Also, there's a sensory aspect of ventilation which needs to be considered.
For example, many knit upper designs have a generously perforated surface. Based on outward appearances alone, these shoes should feel very breezy. But some of these uppers are stretchy and fit snug. Since the upper is in close contact with the foot, it feels hotter than a shoe with a regular mesh upper. A roomier forefoot also makes the shoe feel cooler.
It gets even more complicated. Even if the upper mesh isn't stretchy and doesn't have an inner sleeve, how a shoe fits around the midfoot also alters the perception of 'hotness'. You could have a super breathable forefoot but a stuffy midfoot makes the shoe feel warmer.
We're not done yet.
If a running shoe has an insole top-cloth or a midsole geometry which causes some kind of friction, then you'll feel the heat underneath. That, or if you're running in a shoe where the midsole doesn't offer sufficient thermal insulation.
Even indoor running can get surprisingly warm – say, in cases of naturally-ventilated gyms without air conditioning. A treadmill inherently runs warm; given the high RPM of electronic treadmills, rubber belts acquire heat both through friction with the shoe and through the warm motor.
A scientific way of determining how much heat a shoe traps would be to use an infrared thermal reader and measure the temperature of each shoe during, and immediately after a run. But since we don't have this equipment, our recommendation is based on a sensory wear-testing experience.
Now that we've established the context, you'll understand why we omitted most running shoes with knit uppers.
There's an exception though – the New Balance 890V7 makes it to this list. It's the most breathable running shoe on this guide, so if you're okay with a firm ride, then you can stop reading the guide right now and buy the 890.
You also won't see shoes with full inner sleeves. Which means popular models like the Nike Pegasus 36 are out. The lightweight trainer and road-racer category is a great place to discover well-ventilated shoes, so you'll find a few of them on this guide.
At the same time, there're a couple of regular neutral trainers you can choose from. To make it easy, we've grouped shoes under their categories.
Daily neutral trainers:
1) Saucony Triumph ISO 5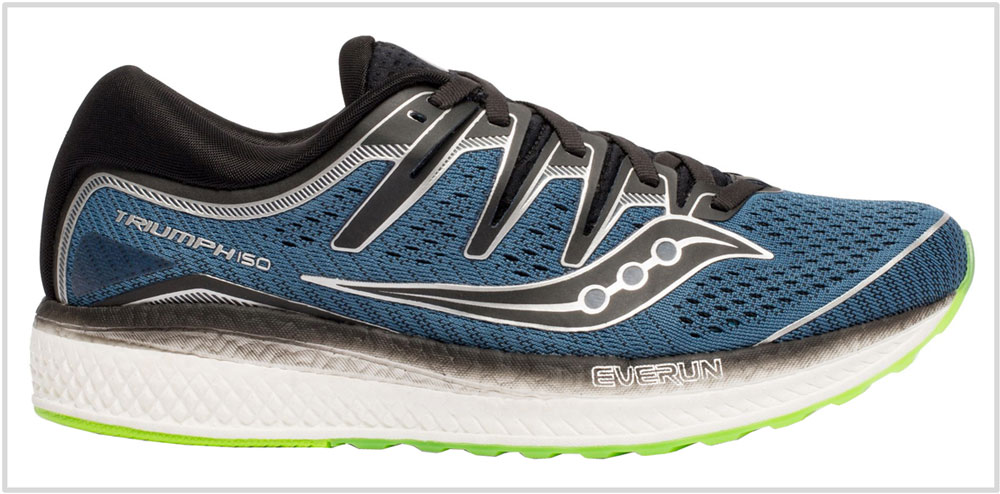 If you want a neutral trainer with a heavy-duty yet responsive cushioning for those long summer runs, look no further than the Saucony Triumph ISO 5. Not only does the non-stretchy engineered mesh have plenty of pores, but the roomy fit also allows the air to circulate inside the upper.
There's a midfoot ISOFIT gusset, but the breathable forefoot more than makes up for it. The thick Everun e-TPU midsole delivers distance-friendly padding and is also good at blocking heat transfer from the running surface.
2) Mizuno Wave Rider 22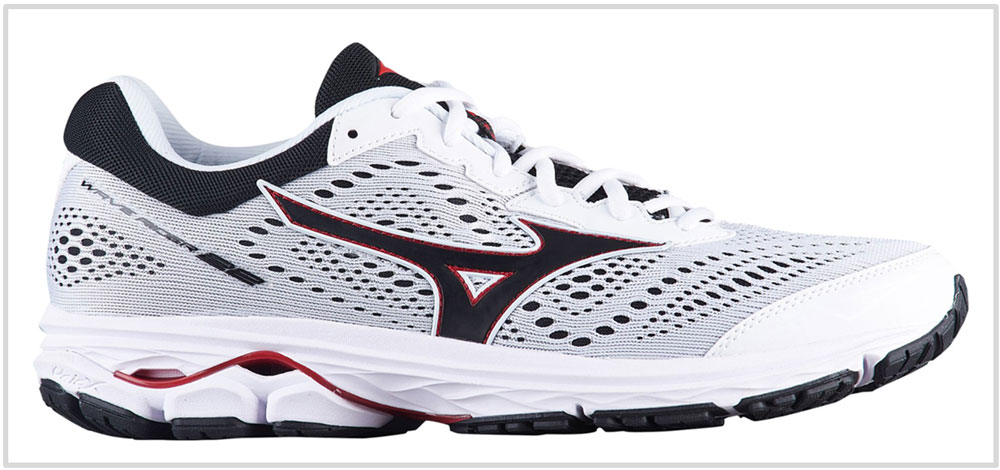 Mizuno running shoes have always been more breathable than their peers, and the Wave Rider 22 is a good example.
Most of the latter's upper is made using a lightweight engineered mesh upper with minimal forefoot and midfoot overlays, a design choice which augments ventilation.
The Wave Rider 23 is also an alternative, except that the new mesh doesn't let air pass as freely as the Rider 22 does.
Also see: The Mizuno Wave Inspire 15.
Lightweight trainers:
1) Saucony Kinvara 10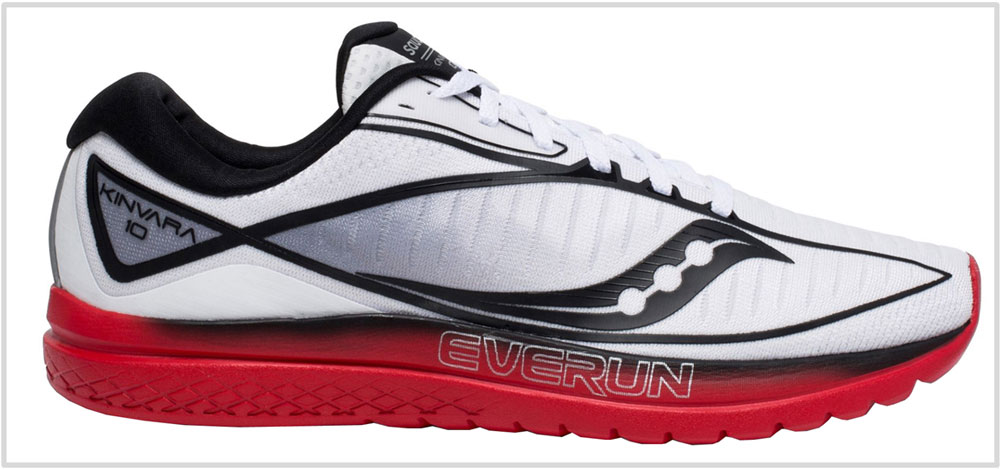 The upper mesh isn't as open as the Triumph, but the Kinvara 10's spacious interiors make all the difference. The thin 'vents' designed into the engineered mesh work together with the roomy toe-box to allow an obstruction-free circulation.
It also helps that the new Kinvara loses the 'Pro-Lock' midfoot strap – a change which makes the midfoot fit more comfortable. It's worth pointing out that the heel foam pods create a buffer zone so that the collar lining doesn't stick.
Though the Kinvara is classified as a lightweight neutral trainer here, you can use it as a daily running shoe – provided you're ok with its 4 mm drop.
2) New Balance 890V7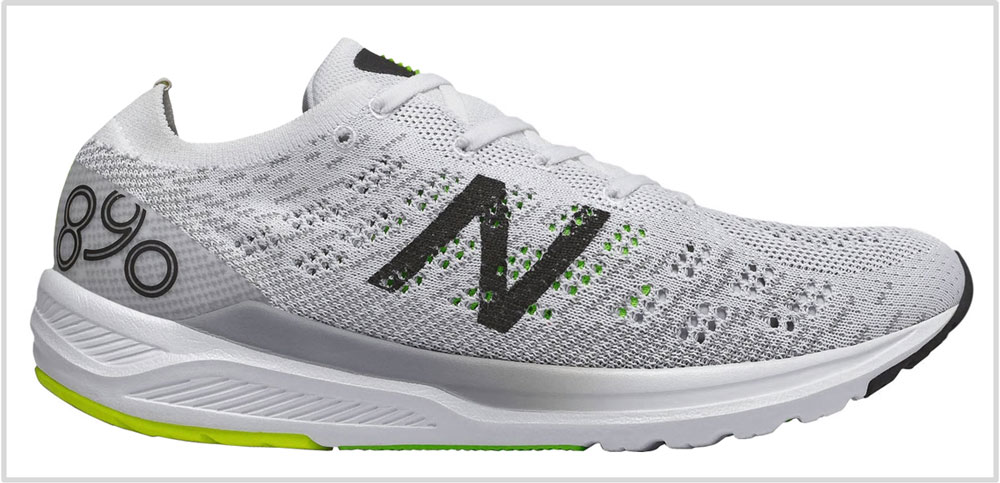 This is a very lightweight and well-ventilated running shoe with a firm ride. Unlike other running shoes in the market with a knit mesh, the 890 differentiates itself with an upper which is non-stretchy and incredibly spacious at the same time.
This set-up works like a charm for breathability, and at no point during your run do you feel any heat trapped inside. The only drawback about the 890 is its limited versatility due to its firm ride.
Road racers:
1) adidas adizero adios 4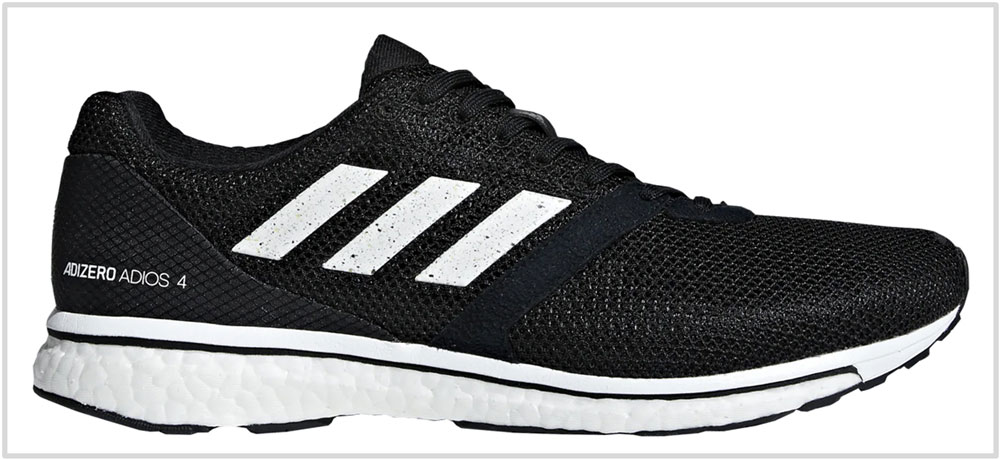 All the adizero adios editions we've reviewed here have been ventilation-friendly, thanks to the traditional spacer mesh design.
The adios 2 and adios 3 did an excellent job at keeping things cool inside, and the adizero adios 4 is a chip off the same block. It has a minimal mostly-mesh upper construction with nearly no external layering.
While we prefer the more open construction of the last two versions, the adios 4 is a road racer with a breathable interior environment.
2. New Balance Hanzo S V2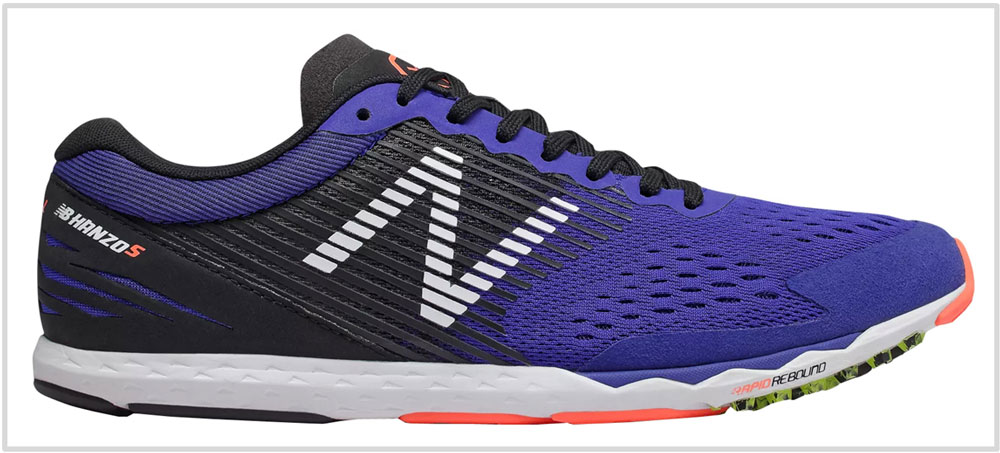 As underscored in our review, the Hanzo feels surprisingly spacious for a racing flat. The insides are cooled by an engineered mesh exterior which lets the air in; the midfoot isn't overlay-heavy and doesn't make the sides warm.
If a fast road-racer is what you need for your summer races, we strongly recommend buying the Hanzo SV2 over the others.
3) Nike Air Zoom Streak 7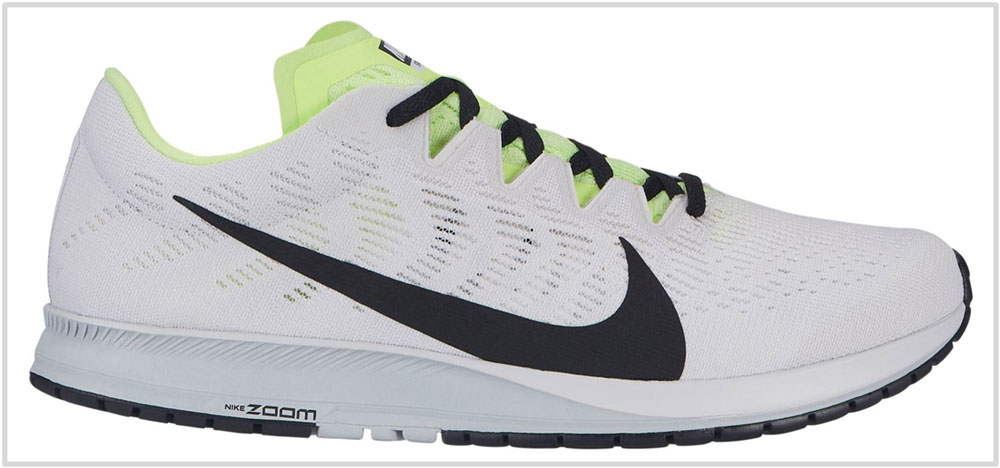 The Streak has long been a popular choice for runners who seek a breathable and lightweight racing shoe without compromising on ride comfort.
The structured mesh upper offers ample breathability through its vented design. A blown rubber forefoot outsole and a cored midsole insulate the foot from warm running surfaces.