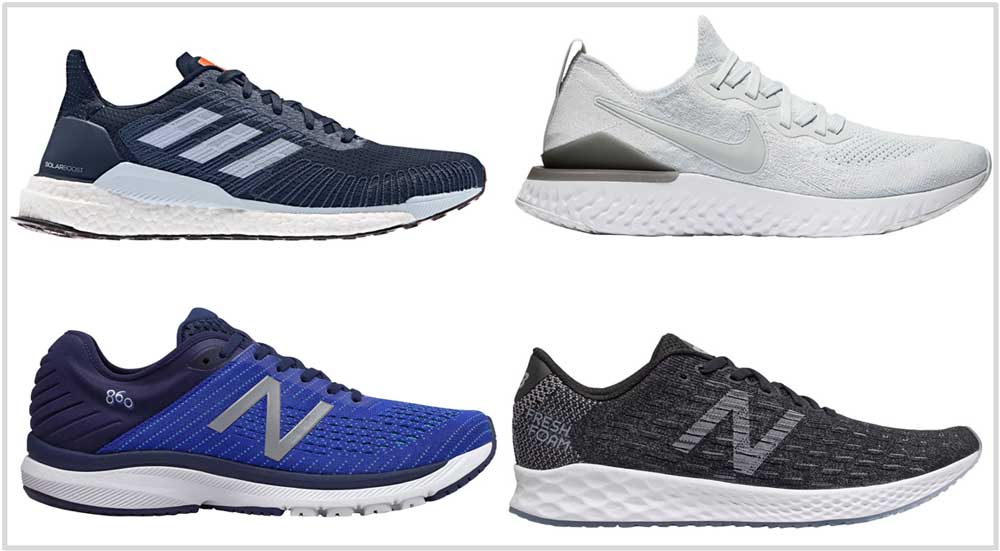 This article has been updated with current models for October 2019.
Elastic knit uppers are a ubiquitous sight today, but it wasn't always so. Before adidas and Nike made their knit upper design the new industry standard, it was usually hard to find a running shoe that fit narrow feet.
In the old days, footwear choices were mostly binary. You either had a snug upper fit or a standard sizing which was too baggy for narrow feet. Sometimes you found a running shoe that hit your sweet spot of upper fit, but that was only if you struck gold after several days of browsing.
Those days are far gone.
In 2019, you can enter any store which sells running shoes and walk out with a pair that fits narrow feet. Also, let's first establish what 'narrow' means here.
A 'D' sizing is also known as the medium width, the default setting for most ('B' for women's) running shoes. A 'B' width is one size narrower than the D. It is more common for brands to offer a wide (2E) and extra-wide (4E) than a narrower B size. The exceptions are companies like New Balance and Brooks who offer widths whereas others do not.
In this guide, there are two categories of running shoes. The first are the ones with a regular D width which inherently fit snug. This includes stretchy knit uppers which can accommodate a variety of foot shapes and also regular mesh uppers with a conforming fit.
The second category includes running shoes which do not fit narrow in their standard D guise, but compensates by offering a B (narrow) sizing.
But if you're located in a region where the full range of widths (including a B) isn't an option, we recommend sticking to the first category.
Here's a hack if you happen to have small feet – say, size US 8 or under. It isn't a bad idea to get a boy's model or even women's running shoes in neutral colors. Buying a boy's model will also save you a 20-30% price cut over the adult version.
Category 1: Neutral and stability running shoes available in a B (narrow) width.
1) Brooks Ghost 12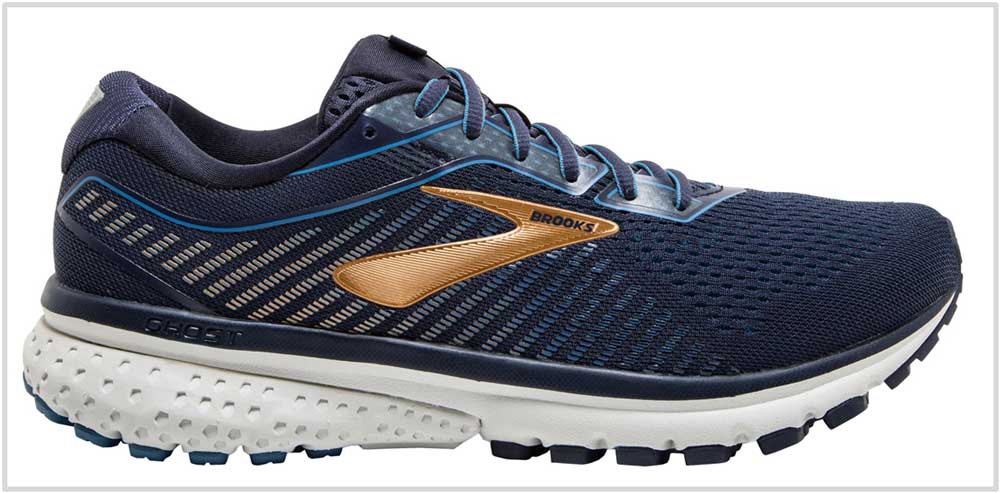 The Ghost 12 is a popular neutral running shoe that strikes the right balance between upper fit and ride comfort.
This staple features a dual-density DNA foam midsole for multi-use cushioning along with a plush upper which also sells in a narrower B width.
2) Brooks Adrenaline GTS 19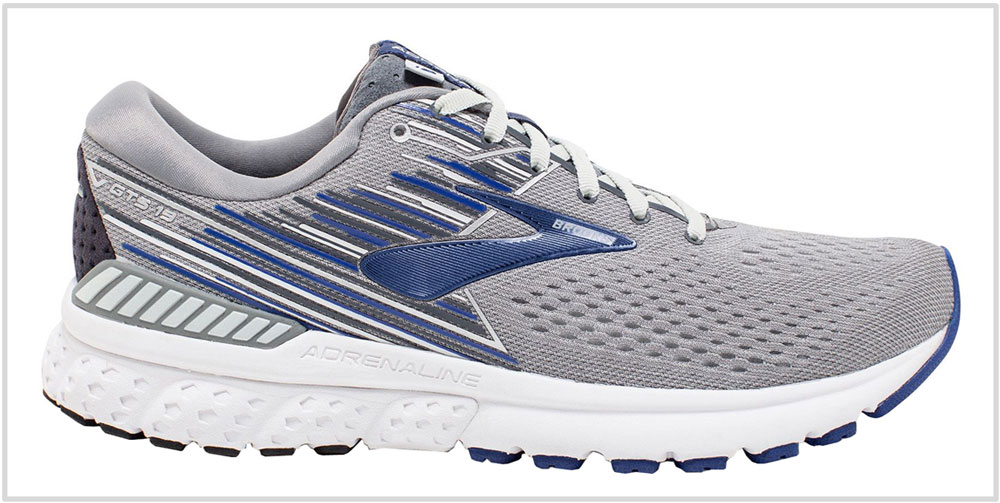 The Adrenaline GTS 19 drops the firmer medial-post, so this is less of a traditional stability shoe it once was. Regardless, the GTS 19 has a cushioned ride with a supportive undertone – so this is a 'stable-neutral' running shoe of sorts.
There's a B width option for this shoe. So if you want a supportive ride minus the medial post, then the Adrenaline GTS 19 it is.
3) New Balance 880 V9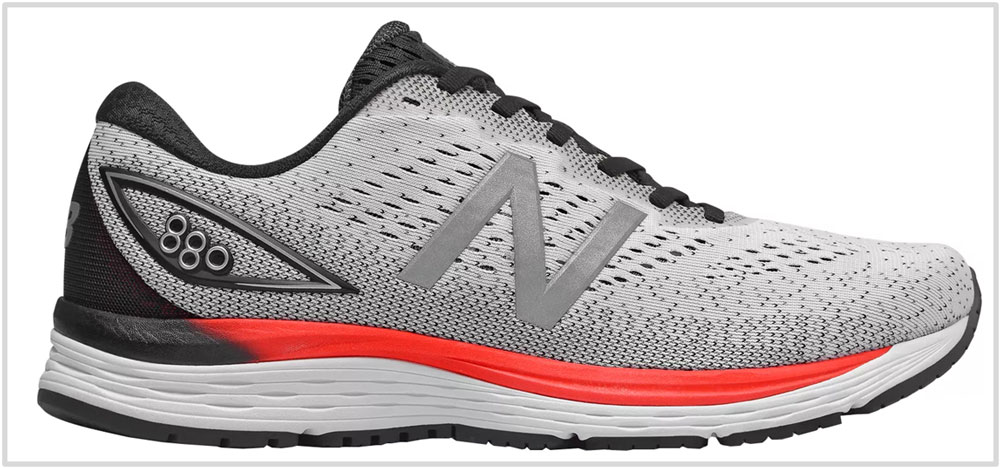 Much of New Balance's recent focus has been on the FuelCell platform, so it can be easy to miss the 880V9.
That shouldn't discourage you from trying the 880 which is a capable neutral running shoe available in no less than four widths – including a B, of course.
4) New Balance 860V10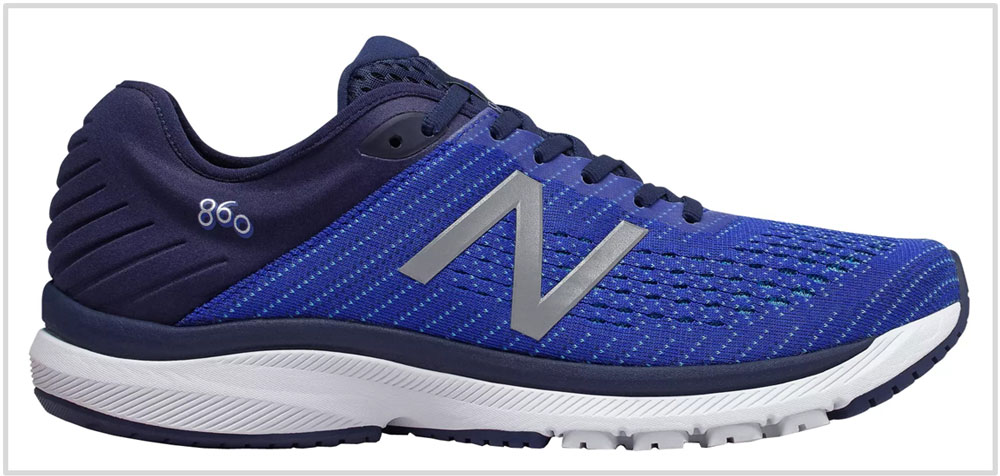 There is a striking visual difference between the 860V9 and the V10, yet the updated 860 sticks to its stability shoe roots.
A firmer medial post is integrated into the midsole using tonal colors to make it appear less conspicuous. To sum up, you still get a similar level of inner midsole support. The T-beam shank is gone now, so the midfoot is slightly more compliant.
Like all other New Balance shoes with the molded heel design, the fit character can be temperamental. The standard D width is snug but a narrow 'B' sizing will make it even more so.
5) New Balance 1080 V9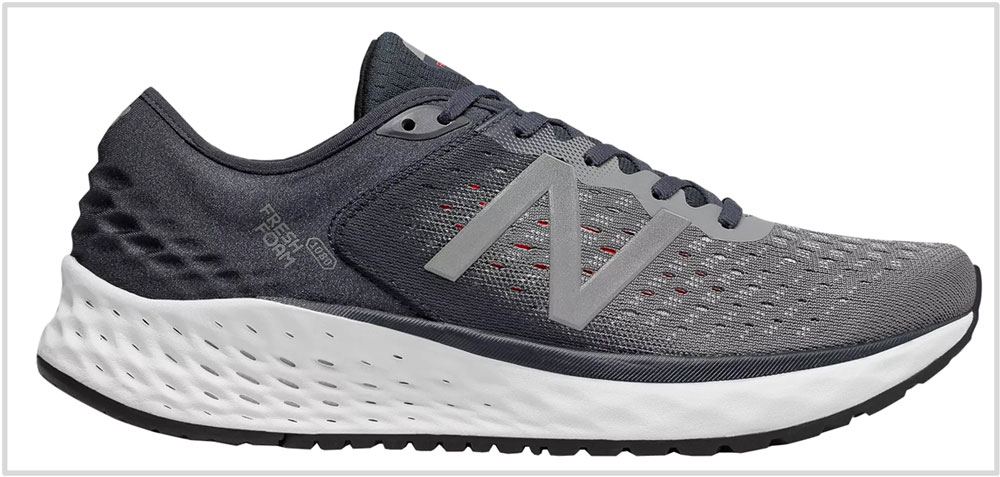 At times, one needs a running shoe with deep cushioning for long distances. The 1080V9 meets that need very well. The Fresh Foam midsole compound has been refreshed for the new 1080 to make it the most comfortable version ever.
Should you opt for the narrow B width, you'll have a shoe that makes short work of high-mileage runs.
Category 2: Running shoes with a standard snug upper fit.
1) adidas UltraBoost 19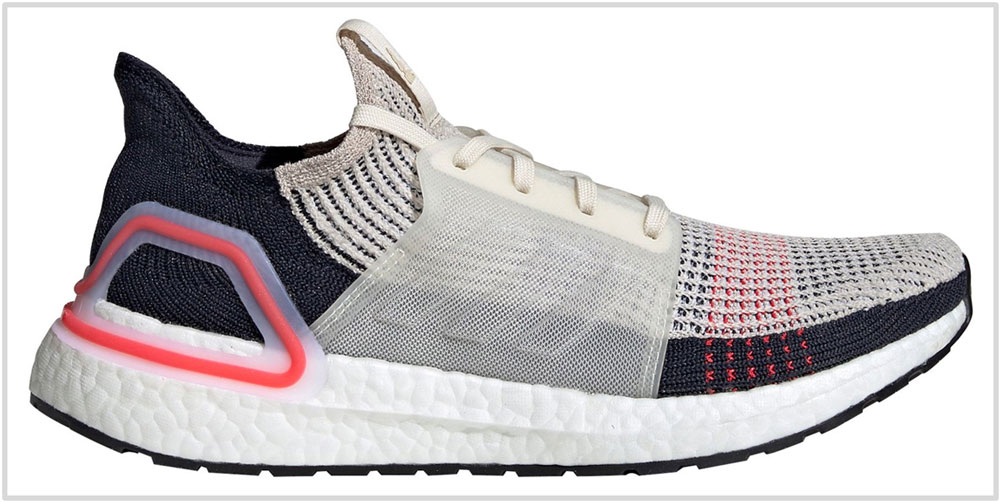 adidas does not offer widths but a lot of their running shoes fit snug in their standard avatar.
The cushioned UltraBoost 19 is no exception. The partially stretchy upper has a snap-on fit quality which works for most runners with narrow feet.
2) adidas SolarBoost 19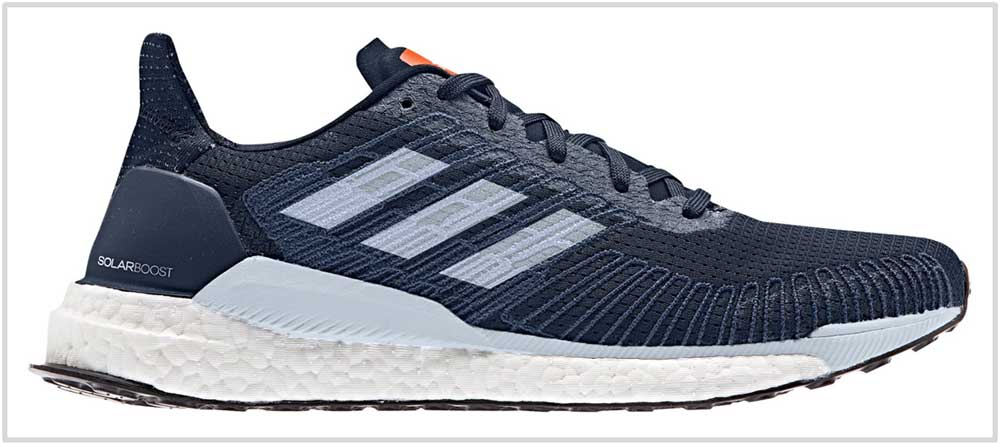 Though the new SolarBoost isn't as narrow as the 2018 model due to the upper design tweaks, it still has a narrow fit.
Along with the snug upper, you also get the full-length Boost midsole which delivers responsive and durable cushioning. And the Continental rubber outsole which lasts a long time.
3) Nike Vaporfly 4% Flyknit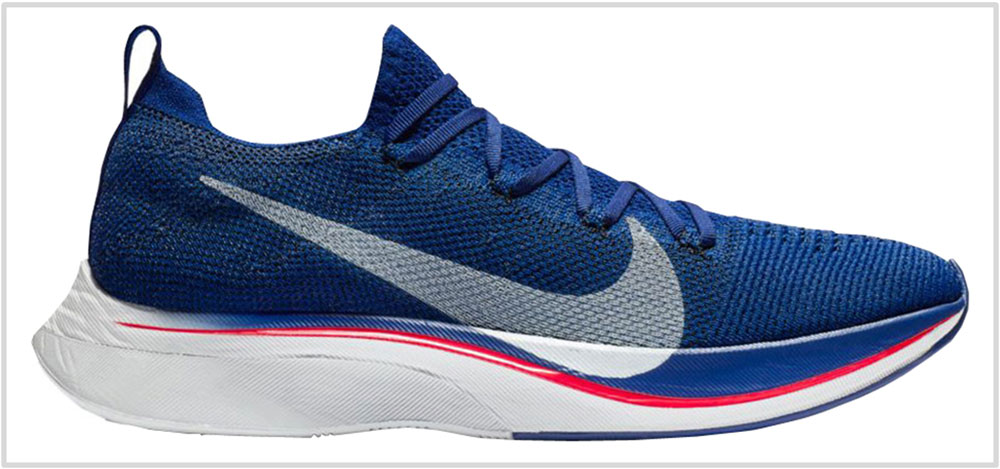 There are so many marathon-capable running shoes to choose from, but the Vaporfly 4% Flyknit deserves a special mention.
Under the snug-fitting and elastic Flyknit upper is a cushioned and responsive ride which is a perfect fit for distance and speed-friendly nature of the shoe.
4) Nike Epic React Flyknit V2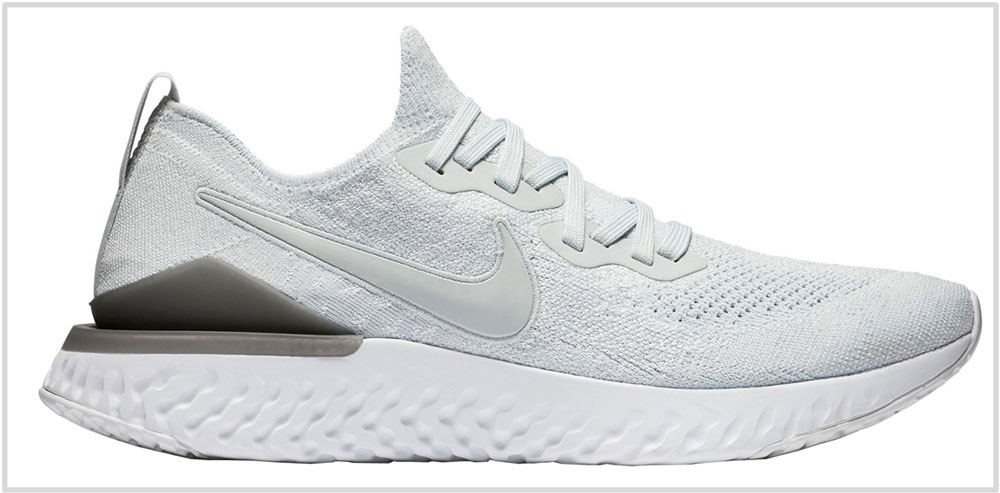 Though the Epic React Flyknit 2 isn't available in any other width than the one it comes boxed with, the upper wraps securely around the foot due to the expandable Flyknit upper.
The synthetic rubber React midsole makes the shoe very lightweight for its category while producing a dense and efficient cushioning character.
5) New Balance Fresh Foam Zante Pursuit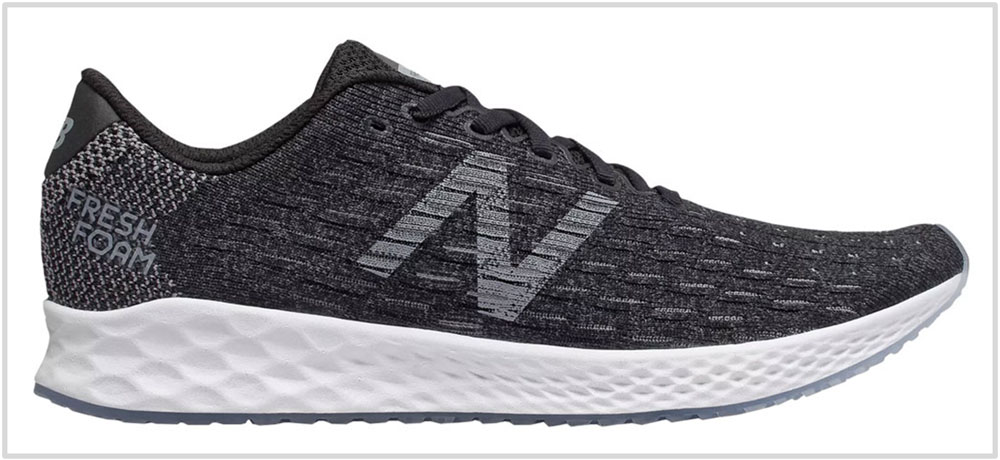 Many lightweight trainers have a narrow upper fit because that helps keeps the foot locked down during faster runs.
And that's what the Zante Pursuit does; the stretchy upper isn't 'narrow' by your average definition. Rather, the elastic upper is a good fit for many foot shapes, including narrow ones.
6) adidas adizero Boston 8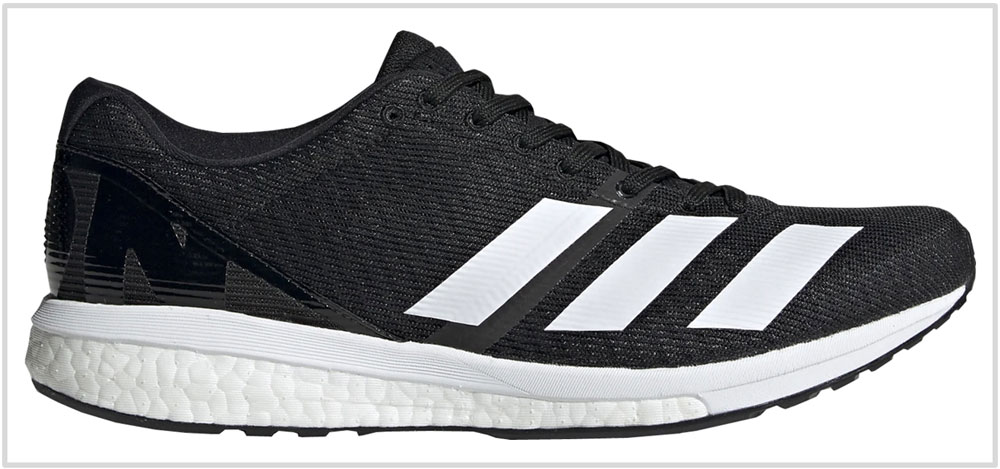 One of adidas's more credible performance trainers, this lightweight and speed-friendly running shoe's narrow upper creates a secure fit quality.
No 'B' width required here; the very nature of shoes in this category calls for a snug fit, and that's what the Boston delivers.
7) Lightweight racer: adidas adizero adios 4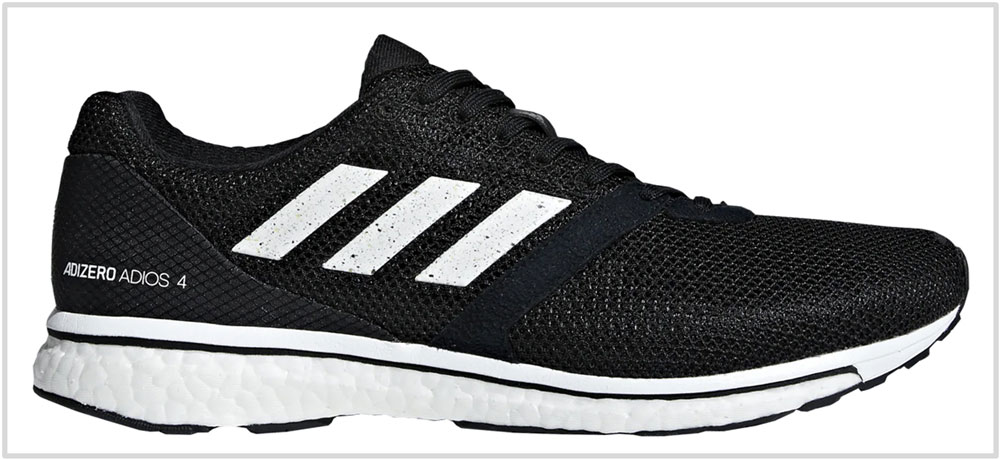 Because the adizero adios 4 is a road-racing shoe, it's not surprising that the upper has a super narrow fit.
Racing shoes are snug-fitting for a reason; that kind of fit keeps the foot securely pinned down over the low-profile midsole for better efficiency.
8) New Balance 1400 V6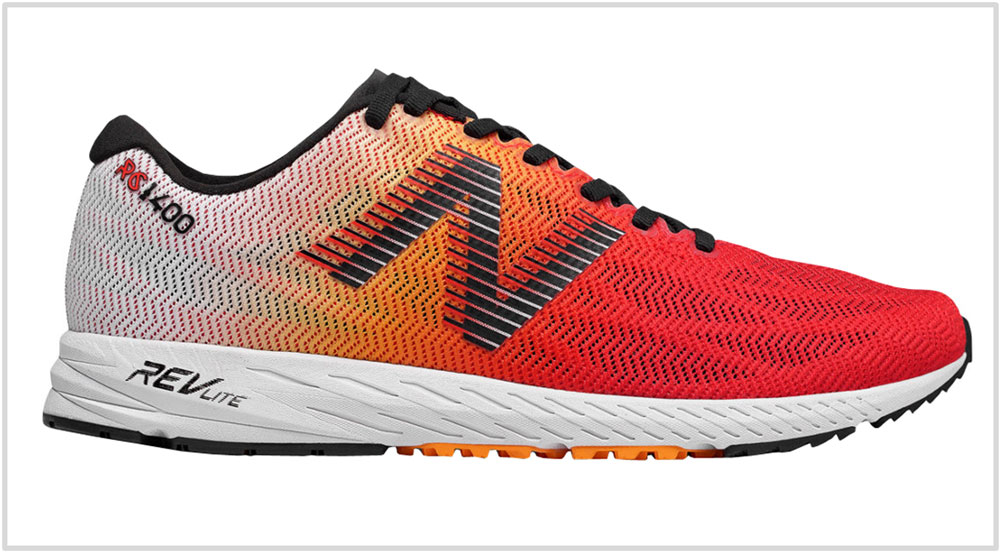 The New Balance 1400V6 is one of our favorite road-racers. The Revlite midsole feels fast while offering a cushioned layer for protection from the road.
As with most racers, the mesh upper has a secure fit which suits runners with narrow feet.