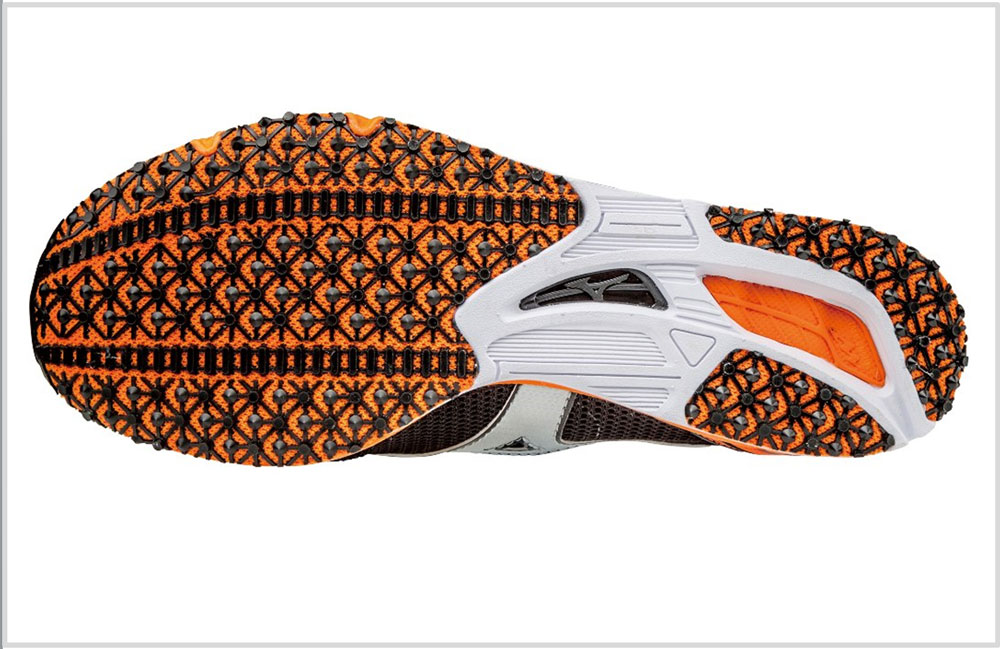 5K races are great. Most people in reasonable shape can do it, and even if you trod along at a very leisurely pace, the race is over within 30 minutes. You don't have to train for months or go through a carb loading ritual, and for most, recovery is a non-existent problem.
But where's the fun in spending over 20 minutes to finish a 5K?
These short distance races are where you can go full out for the entire duration. You can maintain a rate of speed which is otherwise hard to sustain in distances of half-marathon and beyond. It's like a road version of your speedy track workouts, but a social event like most road races.
And shoes – that's what we're here for, yes? You need good running shoes to make the best of those 20 minutes. So the $100 question is – which one should you get?
5K is one event where racing flats come in handy. The fact that they do not possess a lot of cushioning is immaterial given the short distance. In lieu, you get a featherweight shoe with superlative road grip – exactly what you need for a 5K.
On the following list, most of the shoes loosely belong to the category of racing flats. We say 'loosely' because technically speaking, only the zero-drop Saucony Endorphin Racer 2 qualifies as a true racing 'flat.' The Takumi Sen 3, Mizuno Ekiden 11, and the New Balance Hanzo are very close to flats but have a few millimeters of offset.
Others like the Asics DS Racer, Brooks Hyperion, and the Nike Streak LT2 are 'racers' rather than unadulterated flats.
One of the solereview's selection criteria was to choose shoes with a DSP outsole. A Dual-Stencil-Process (DSP) construction uses small pieces of outsole rubber attached to a fabric base.
A DSP outsole construction gives the shoe a superior grip advantage, as the small lugs do a far better job than regular rubber slabs. And boy, does it feel good on short runs; the crunching sound which the DSP makes when gripping the road is addictive. That, and there's a far better sense of connection with the road.
In the spirit of brand diversity, we've put together recommendations from various manufacturers, so not all models have a DSP outsole. To make the selection process easier, the following comparison table tells you which models use DSP, and which do not.
| Model | Outsole | Drop | Check price |
| --- | --- | --- | --- |
| Asics Gel-DS Racer 11 | DSP+rubber | 8 mm | Amazon |
| adidas Takumi Sen 3 | Mostly DSP | 9 mm | Amazon |
| Brooks Hyperion | Rubber lugs | 10 mm | Amazon |
| Mizuno Wave Ekiden 11 | 100% DSP outsole | 6 mm | Amazon |
| New Balance Hanzo S | Mostly DSP | 4 mm | Amazon |
| Nike Zoom Streak LT3 | Rubber lugs | 4 mm | Amazon |
| Saucony Endorphin Racer 2 | Rubber lugs | 0 mm | Amazon |
1) Asics Gel DS Racer 11
Considering its 18 mm rearfoot stack and the 8 mm offset, the DS Racer isn't a flat.
Nonetheless, it's a very fast shoe. The DSP forefoot provides a sticky hold on running surfaces, and the lightweight upper delivers a smooth and secure fit. And don't worry about the small and barely noticeable medial-post, even if you don't normally wear running shoes with one.
2) adidas adizero Takumi Sen 3
We have to thank Japan for this one. The land of the rising sun is also the land of excellent racing flats, and the Takumi Sen has crossed the Pacific Ocean to stateside. The Takumi Sen's price tag is outrageous, but it is packed with goodies.
The outsole is nearly all DSP (Quickstrike) which produces an amazing level of grip. The forefoot is Boost infused, so there's quality cushioning available despite the thin midsole stack.
3) Brooks Hyperion
At just over 6 ounces, the Hyperion is a speedy racing shoe. It's also got a 10 mm heel offset and a rearfoot stack higher than the most on this list, so the cushioning level is similar to the Asics DS Racer.
4) Mizuno Wave Ekiden 11
The Ekiden is the only shoe on this list with a full-coverage DSP outsole – in other words, it's the road equivalent of a track spike. The outsole provides a stupendous amount of grip, the firm midsole feels fast, and the breathable upper works just right for those fiery 5K races.
5) New Balance Hanzo S
The Hanzo is New Balance's newest semi-flat, and another Japan-targeted racer.
It's surprisingly well put together for a shoe which weighs a mere 6.5 oz/185 grams; the DSP forefoot outsole is flanked by multiple rubber slabs, and the upper has synthetic layering, molding and what not – all while fitting extremely well.
6) Nike Zoom Streak LT3
The LT3 might not have a sticky DSP forefoot, but it is the most affordable shoe on this list.
A retail price in double digits makes it better value for money than its peers, and a sub 6-ounce weight makes it suitable for quick 5K races.
The midfoot has a shank for snappy transitions, and the heel has a Zoom Air unit for added cushioning. Not a flat by any standard, but rather a fast racer with a cushioned ride.
7) Saucony Endorphin Racer 2
Out of all the shoes recommended today, the Saucony Endorphin Racer 2 happens to be the only true racing flat. Not only does it come with a zero drop midsole, but the upper also takes a deconstructed approach to design. The padding on the heel and tongue is near to none, and the upper stays away from any layering.
A zero drop midsole does not necessarily translate into a lack of cushioning. The entire forefoot is made of Saucony's bouncy Everun (painted black on the sides), so forefoot strikers will benefit from a responsive ride quality.
The Endorphin Racer 2's 4 ounce/115 gram weight is an absolute shocker; more so considering the rubber outsole and the Everun forefoot – it is more than 50% lighter than many on this list.
But if you're used to other members of the Endorphin family, this won't come as a surprise. After all, the Endorphin track spike version weighs a mind-boggling 2.8 ounces. No wonder Saucony has most of the high school track and XC market stitched up.