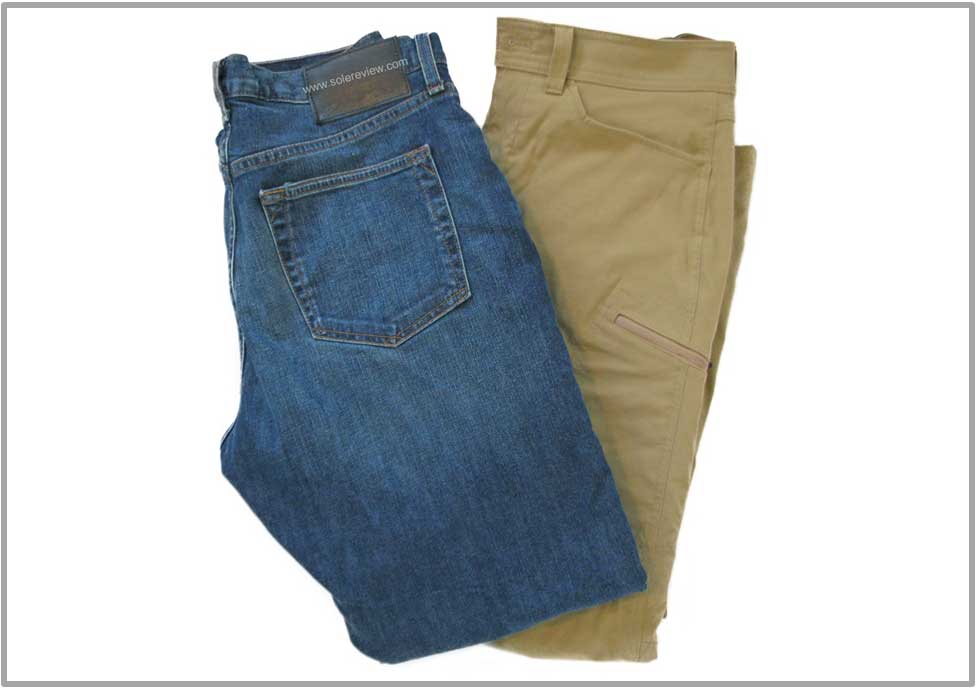 When it comes to winter layering, jackets and tops are pretty easy. Slip on a warm sweater or base-layer, and then throw a jacket over it. When indoors, take off the outer layer to adjust to the changing temperatures.
Pants are harder to get right, especially when you exclude all-wool dress trousers.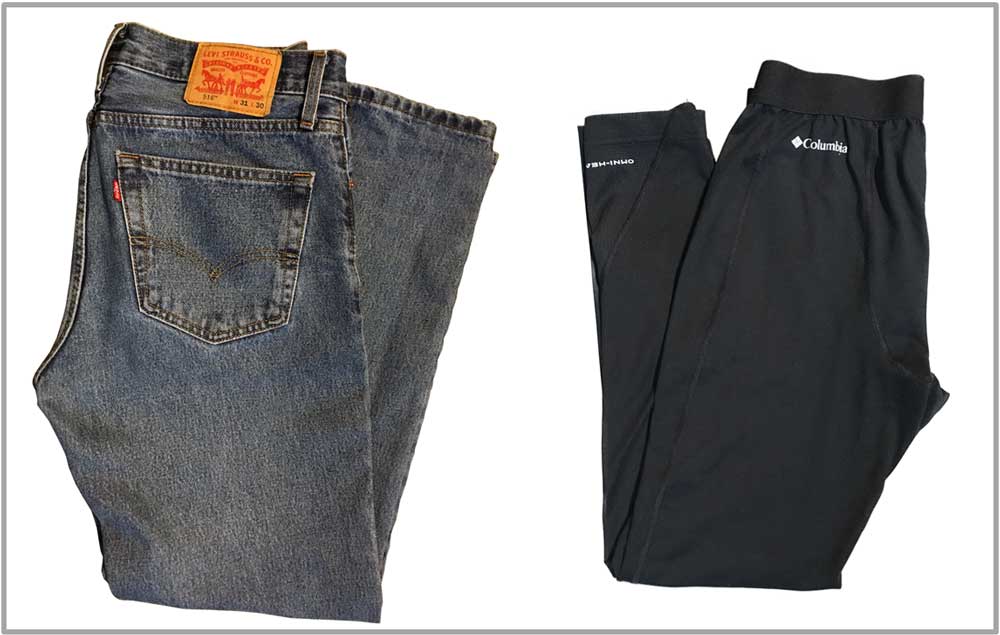 Sure, you can combine a pair of roomy Levis 516 straight (which is a great pair of jeans, by the way) with a Columbia or Icebreaker base-layer. But unlike a jacket-based layering, you're stuck with this combination regardless of the temperature settings.
What feels great in the chilly outdoors might end up feeling stuffy indoors. The base-layer stays close to the skin so it can get uncomfortably warm in heated homes, offices, and public places.
And unlike a jacket or a coat, you can't take your pants off. Well, at least in most public places.
Given the constraints, a pair of fleece or flannel-lined pants is the best middle-ground. With an inner lining for insulation, your lower body stays warm while allowing for ventilation.
Here are some other factors that make a winter pant versatile.
Toned-down styling
Slipping on a pair of regular jeans or casual pants over a base-layer isn't just about convenience. Casual Friday dressing is one thing; showing up like a fully geared snowboarder is another.
For this reason, you can't get just any fleece-lined bottom. For example, snow-pants are warm, but they have an over-the-top athletic styling.
In other words, the pants should look normal and have a hidden internal lining.
Windproofing
Winters aren't just about low temperatures. Even if your commute consists entirely of transit, cold drafts are a common occurrence on underground systems. Going out for a brief lunch break? You'll need a wind-blocking fabric for those gusty days.
Though we have included lined denim in our list, those aren't the best choice as a windproof material.
Water-resistance
A typical cold season will include the occasional shower, snow melts, or slush mixed with road salt.
Here, a water-repellant finish on a synthetic textile such as Nylon or Polyester performs very well.
Performance textile
What if you wanted one pair of pants to do it all? After all, lined pants tend to run expensive, with many crossing triple digits at full-price retail.
A lifestyle casual pant is useful for a quick after work ice skating session or hike/walk in the neighborhood park. A Nylon or Polyester shell with Elastane content helps increase versatility while giving the pant a toned-down appearance.
After months of research and personal wear-testing, one particular pant checks all the boxes. We bought this from the Eddie Bauer store at a slight in-store discount in late 2019.
Eddie Bauer Guide Pro Lined Pant review
That's the Guide Pro Lined pant by Eddie Bauer. Though we've recommended other products on this guide, we found the Guide Pro pant to be the most versatile. If one had to spend money on one pant to do it all, the Eddie Bauer Guide Pro is that product.
There are so many wintery things that the Eddie Bauer product gets right. Here's taking a detailed look at the product: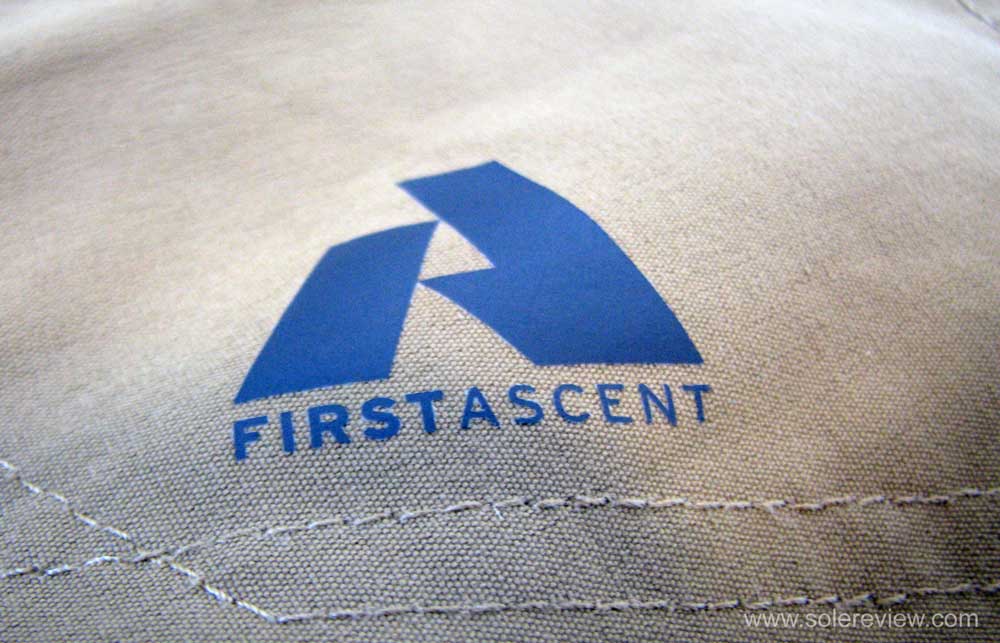 The Guide Pro's Nylon exterior is coated with a water-resistant StormRepel DWR finish that works as advertised. While the fabric is by no means waterproof, it is extremely effective at repelling water during the occasional rain shower.
It's also great to keeping slush and road salt from sticking to the fabric. If you're outdoors, that works for the mud too. Even if you get mud on the pants, it's very easy to scrape it off once dry. The same goes for snow; it doesn't stick to the pant.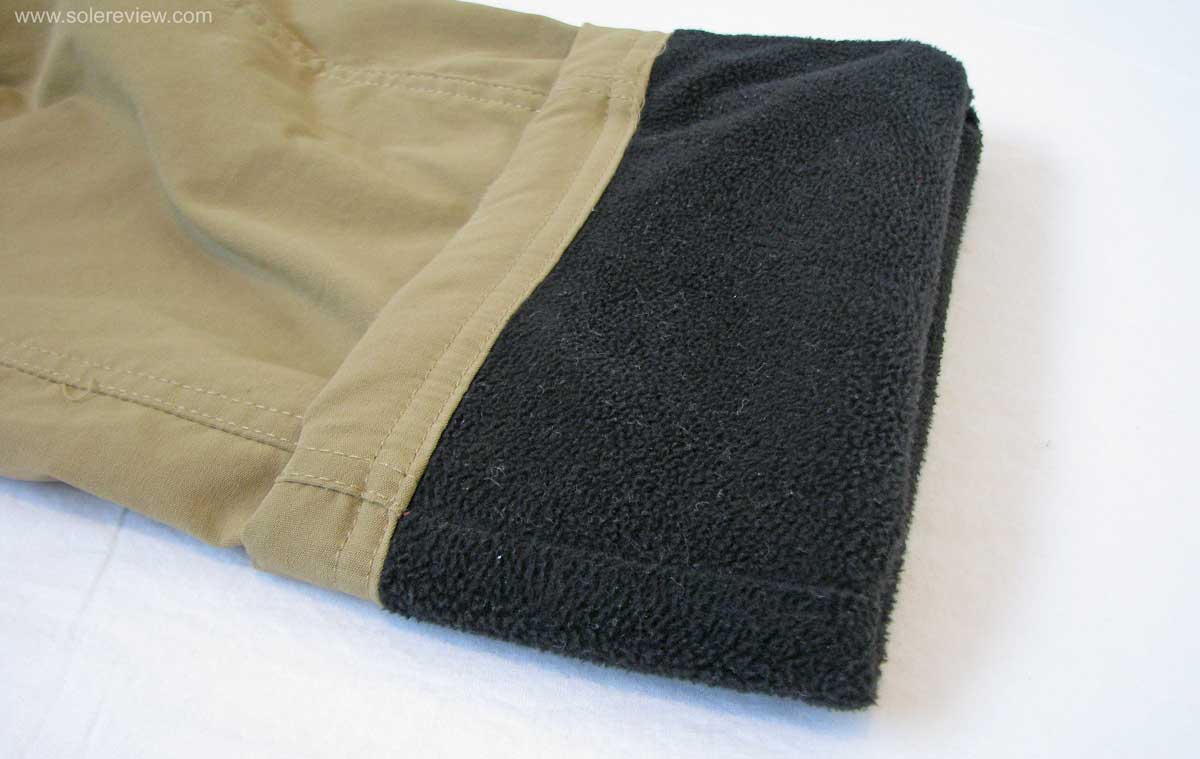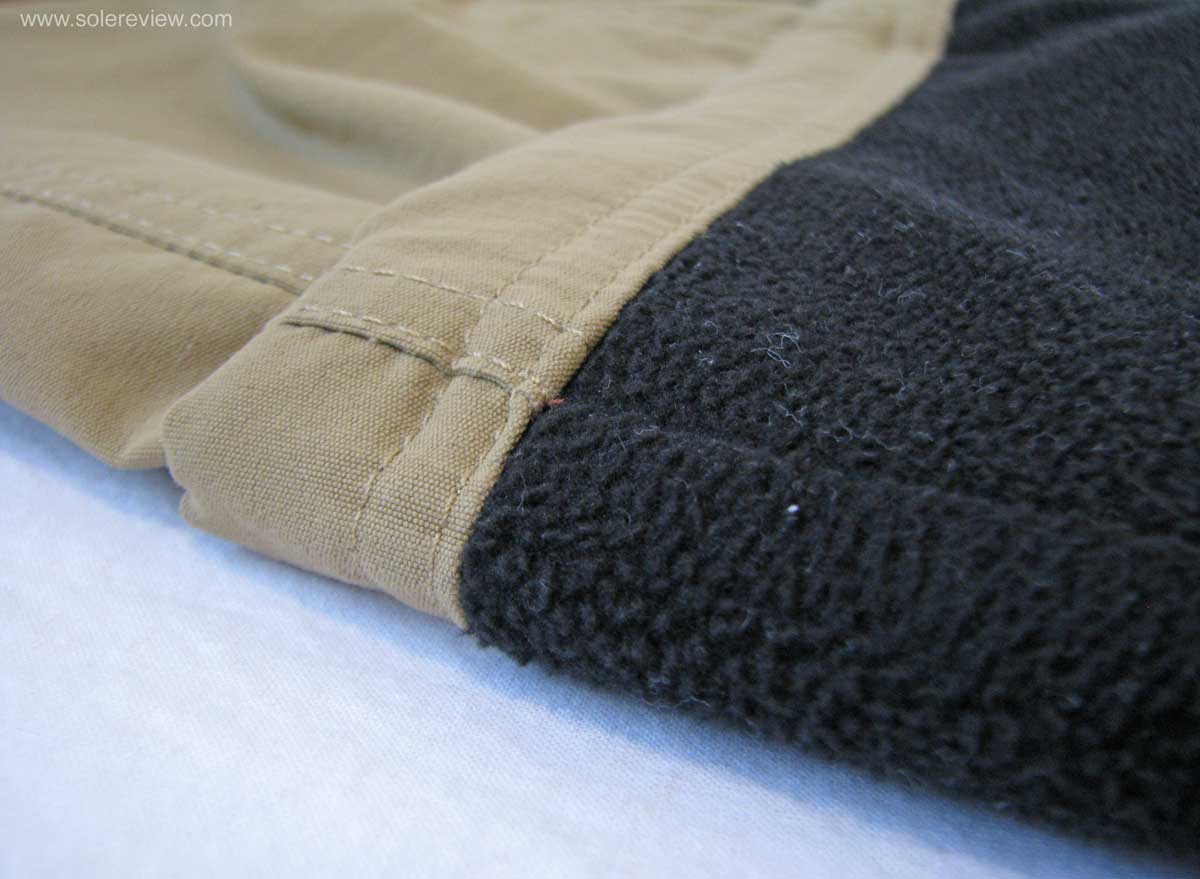 Eddie Bauer sells the Guide Pro as a hiking pant, and it is one. So it's just not about a fleece-lined interior; the fabric is also treated with FreeShade SPF 50 sun protection to block UV rays.
The fit is near perfect. It's got a close-to-the-body cut, yet the Guide Pro doesn't feel like a slim fit pant. The shell is slightly stretchy so it works together with the body instead of fighting against it.
There are other clever design touches such as an articulated knee. The front of the knee has two side seams that create a section of extra material – this allows the pant to accommodate the knee during sitting. Or, when you're raising the thigh during hiking or climbing the stairs.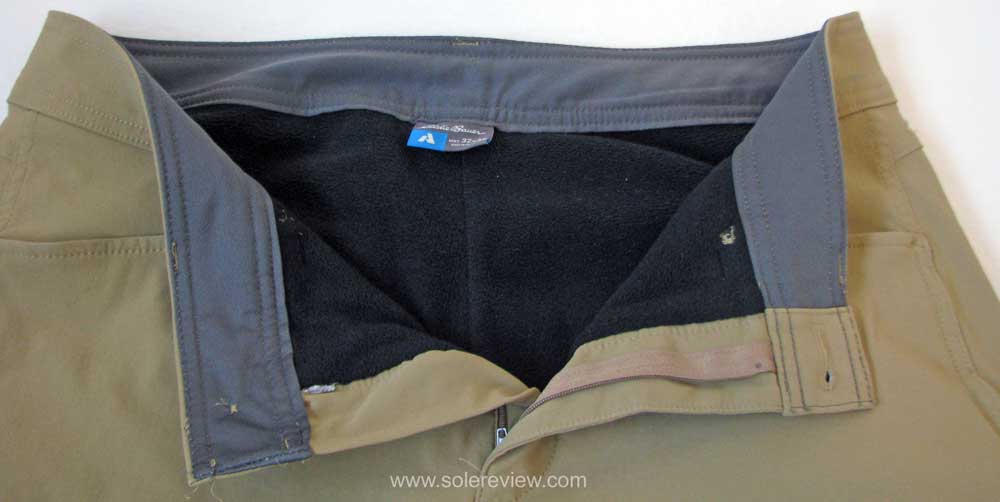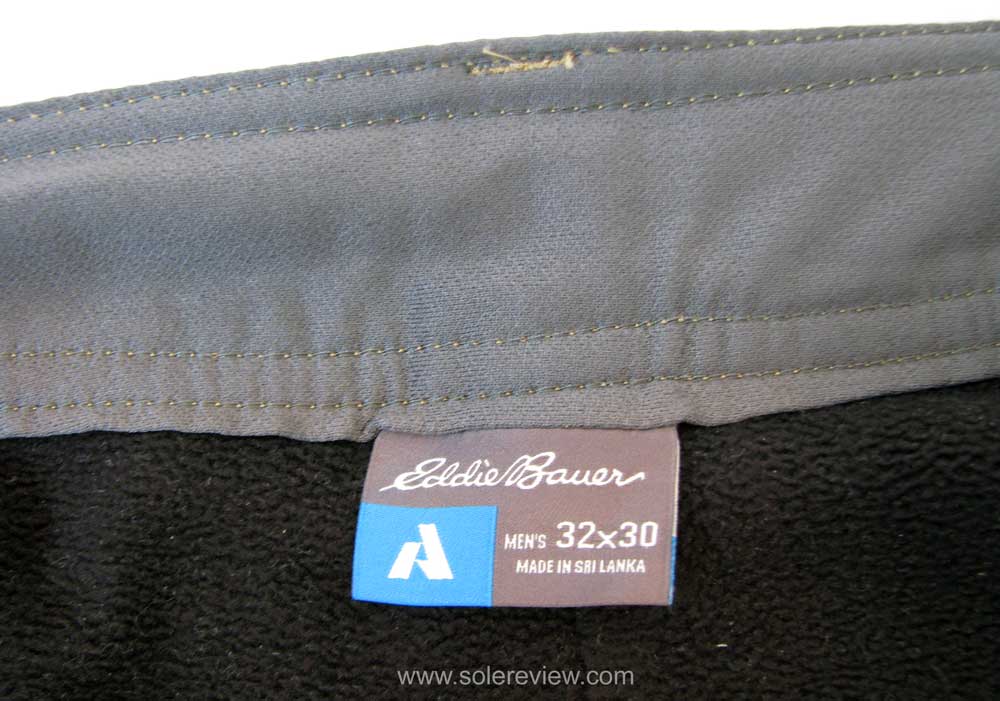 The insides are very comfortable. The polyester fleece feels soft over the skin without feeling sticky, and the wide inner waistband is made of a soft textile that prevents irritation during motion.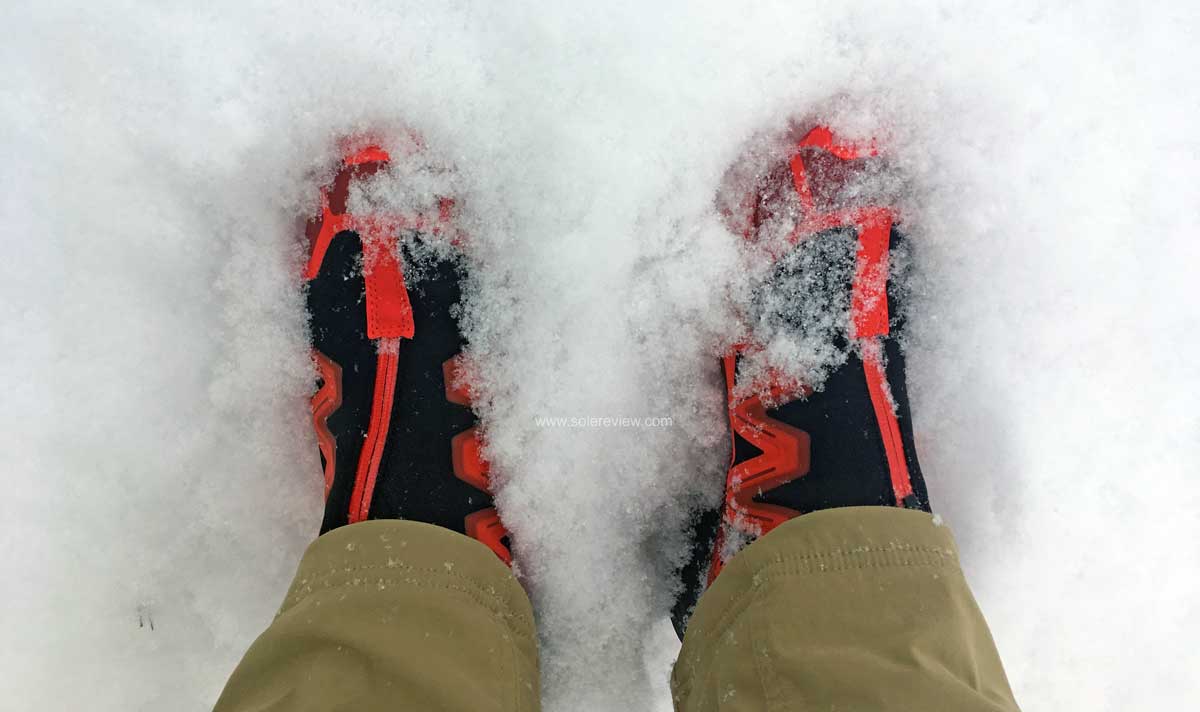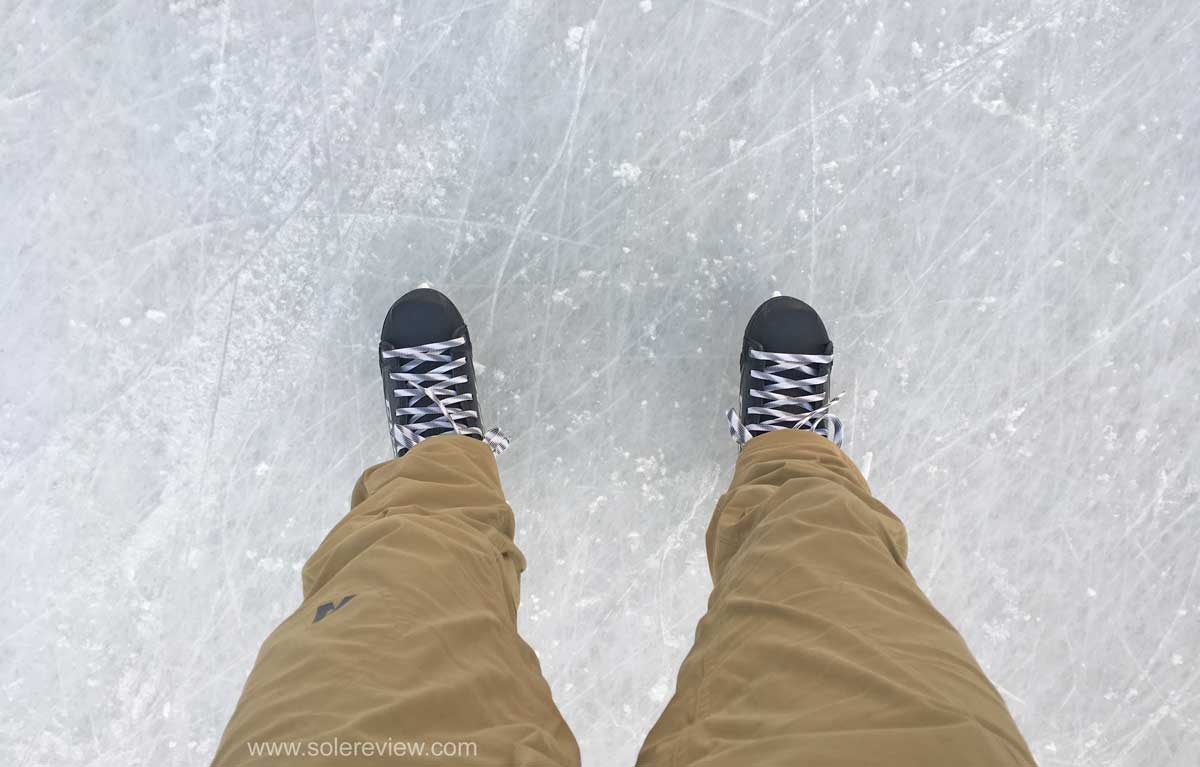 We subjected the Guide Pro pants to a wide range of activities. That includes 5-10K runs, multi-hour ice-skating sessions, and general outdoor use.
Not only is the Eddie Bauer Guide Pro warm and comfortable, but it is also extremely durable. The stretch Nylon shell has great abrasion resistance, and elements like the elastic stitching prevent popped seams.
The pocket placement is very practical. The two pockets on the thigh have a jetted design, meaning that they are hidden except for the zip and stitch lines. Jetted pockets give the Guide Pro a sleek, toned-down appearance. The wide opening is easy to access, and the pocket has sufficient depth.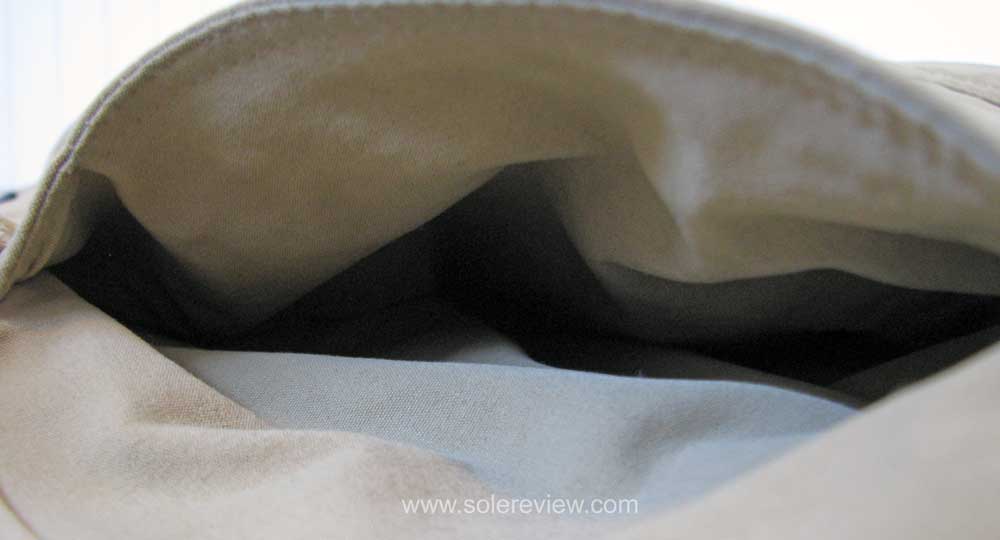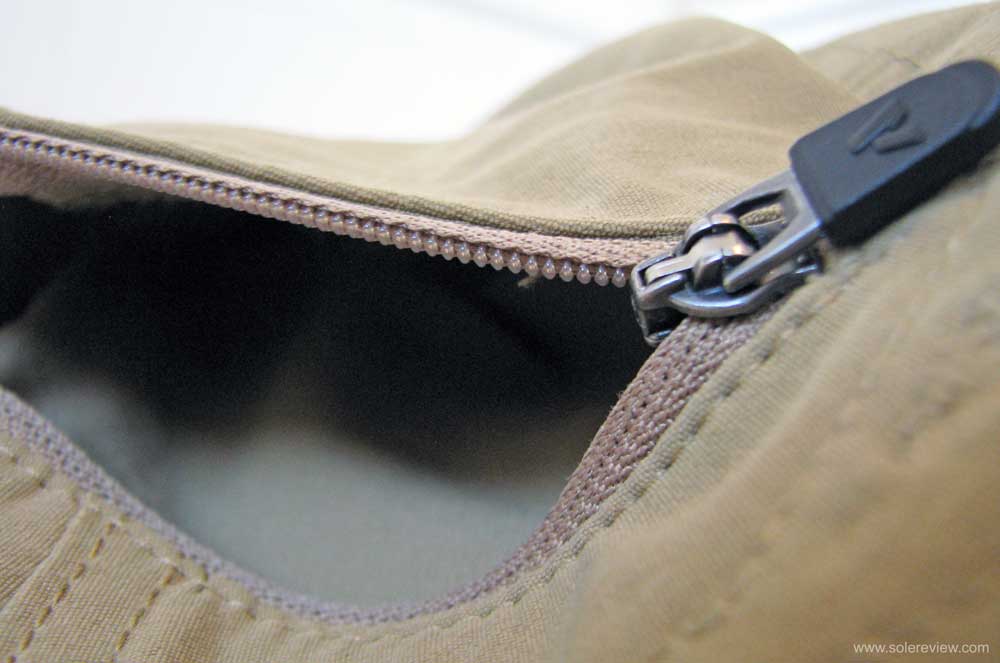 Along with the upper and side front pockets, there are a couple of hip pockets with a small yet effective Velcro closure. None of the pockets are fleece-lined but they're windproof like the rest of the pants.
We like the pocket style with an opening on the top rather than the sides. This way, the content is more secure – and there's a better sense of what's inside your pockets.
Eddie Bauer sells a wide range of color options and inseam sizes for the Guide Pro – another thing that we appreciate about this product.
If there's only one thing we'd change about the Guide Pro, it's the number of belt loops. A couple more would have been perfect.
Honorable mention
L.L. Bean Cresta Fleece-lined hiking pants
Apart from the EB Guide Pro, the Cresta is also an excellent pant for winter conditions. The EB Guide Pro and LL Bean Cresta pants are very similar – both functionally and style-wise.
The external Nylon shell is blended with Spandex for a two-way stretch. The fabric has a UV protection (SPF 50) treatment for outdoor use. The Cresta lacks a water-resistant coating but Nylon is fast drying and reasonably water resistant. A pressed fleece layer is attached to the underside for warmth in lower temperatures.
There's plenty of storage available. Apart from the standard side pockets, there are a couple of zipped Cargo pockets in the front. The hip pockets are also zipped.
We chose the Eddie Bauer pant over the LL Bean due to several reasons. The EB is slightly cheaper and has a water repellent coating which the Cresta lacks. We also see the top pocket design as a more practical – also, the Guide Pro's thigh pockets are internal instead of being stitched on.
Best denim for cold weather
For people who want to stick to denim, there are options too – in the form of fleece and flannel-lined jeans. You won't get the wind protection or water-resistance of active pants though.
Eddie Bauer Flex Fleece-lined jeans review
Our pick, again, is an Eddie Bauer product. The Flex fleece-lined straight jeans is a simple, no-frills product with a warm and comfortable fit.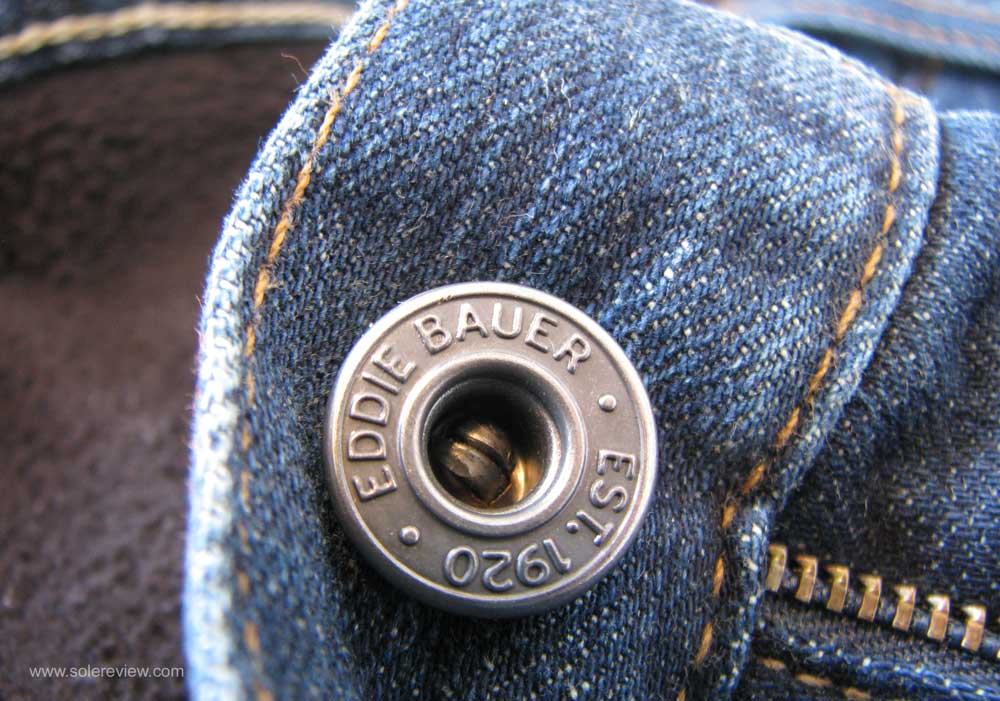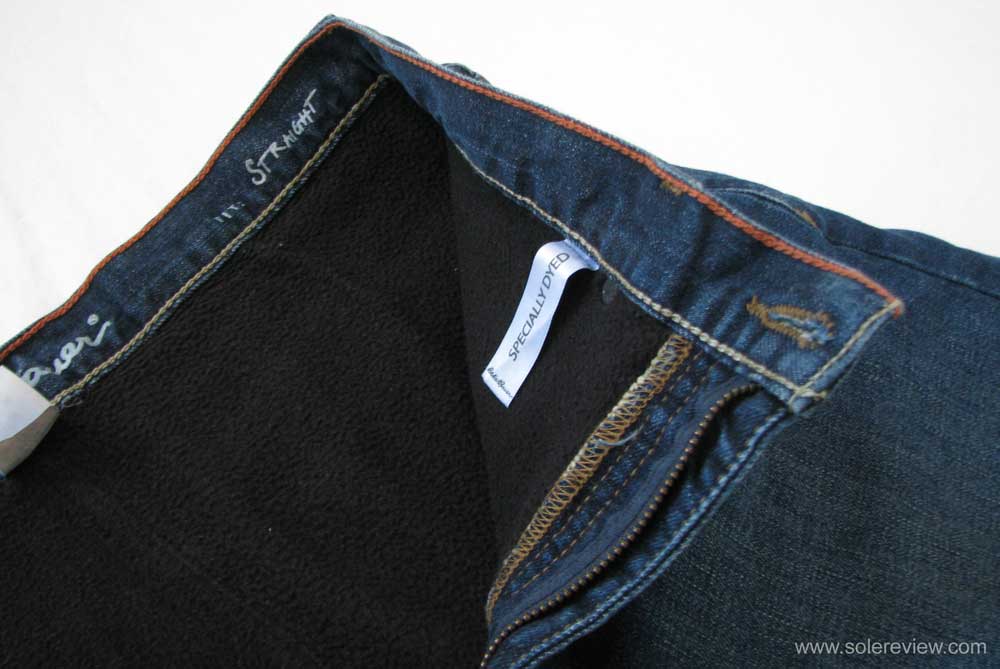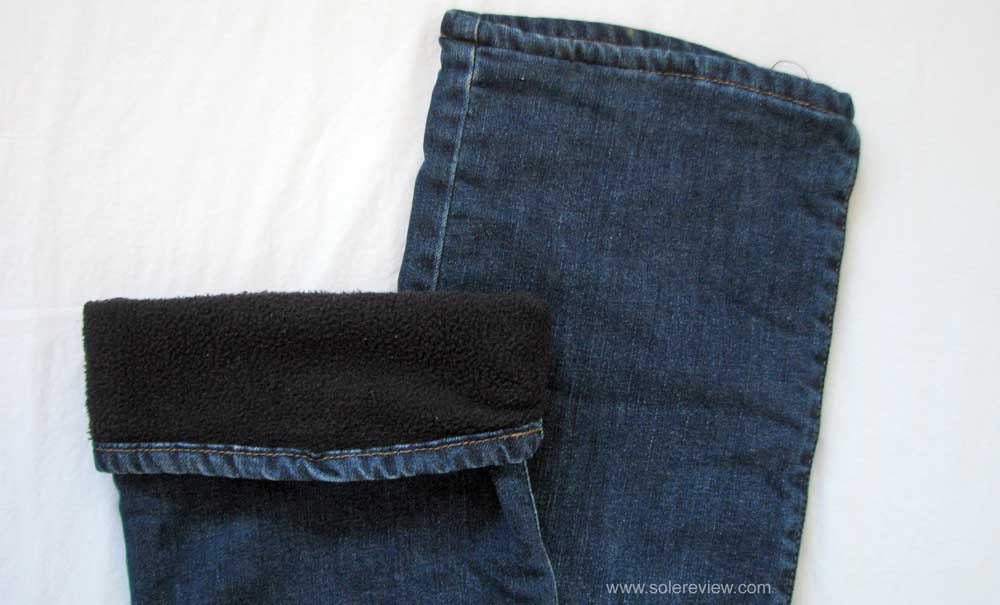 There's not much to talk about here, because this is just a pair of standard jeans – except for the fleece lining.
We picked this one because of its simple styling and regular fit. Though Eddie Bauer calls it straight, the fit is on the relaxed side with a straight leg from the knee to the ankle.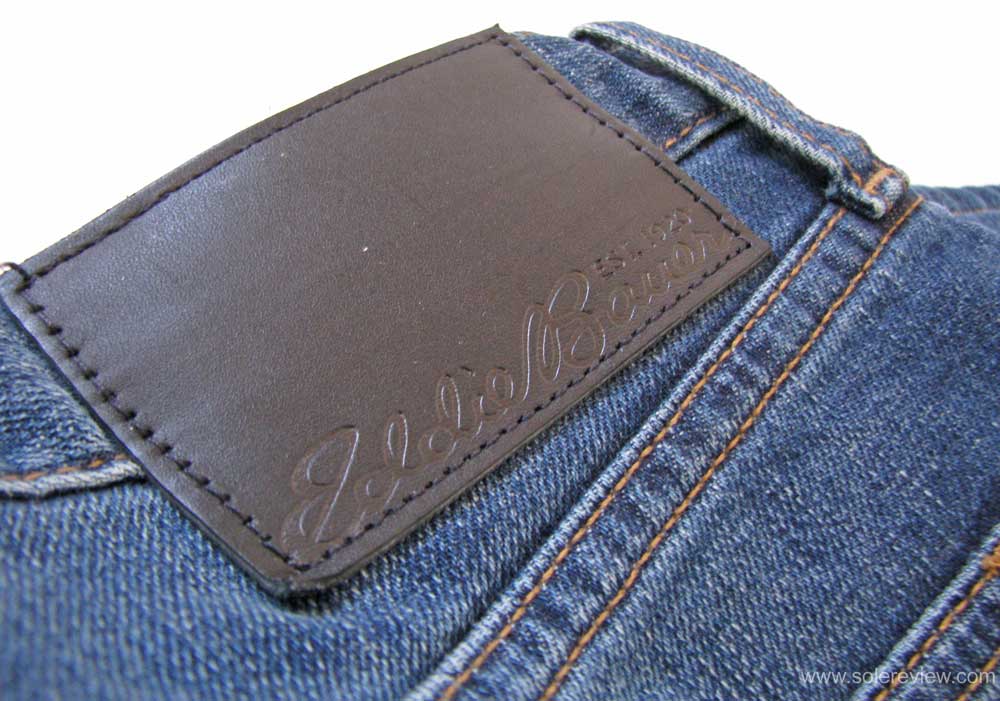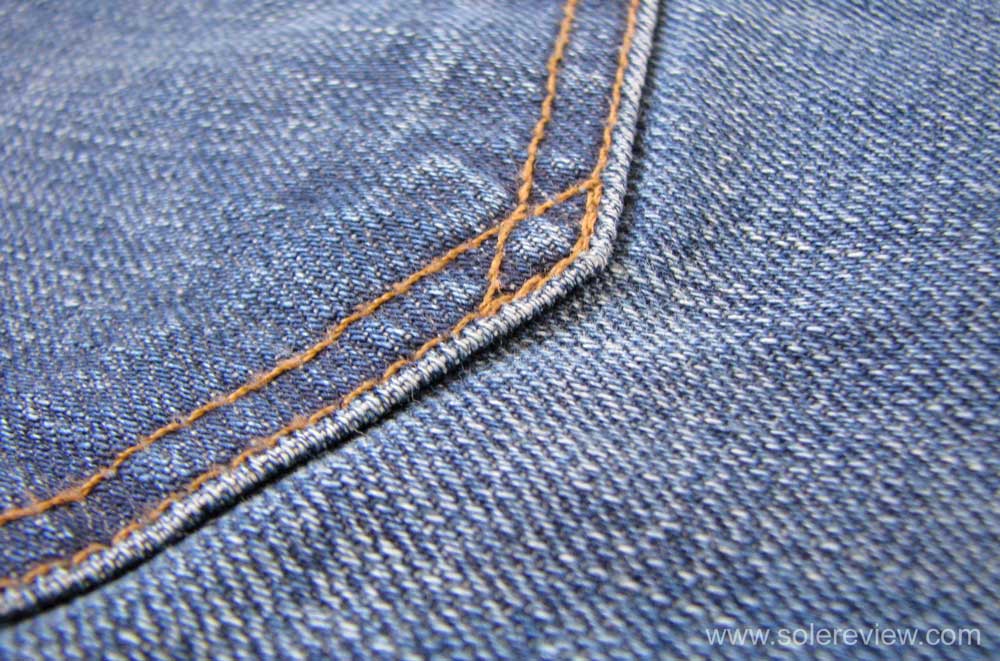 The design is as plain as it can get; the hip pockets have no decorative stitching and the black leather patch blends in nicely. Our pair of jeans came in a medium-dark wash.
The leg lacks any taper. We wished it had a slight taper though. The large hem tends to let in the cold on windy days. Besides, jeans do not block the cold and water as well as Nylon pants do. The pockets are lined with a regular textile so you can't use them as pocket warmers.
That being said, it's a cold-weather upgrade from a regular pair of summer jeans for sure.
Also see:
Eddie Bauer Flex Flannel-lined Relaxed fit jeans
Flannel-lined jeans are a better fit for the Spring and Fall seasons. The cotton flannel lining runs cooler than polyester fleece, so a product like the Eddie Bauer Flex Flannel-lined jeans works for mild winters or spring-time conditions.
The denim is mixed with Elastane, so you get a bit of stretch that you otherwise don't get in regular jeans. It comes in four colors. The product featured here is the relaxed fit version, but there's a straight fit also available.
L.L. Bean Double L Fleece-lined classic fit jeans
The Fleece-lined Double L jeans has lots of room – should you want to accommodate a pair of long johns or base-layer during the coldest months.
A soft Polyester fleece fabric is bonded to the insides for warmth and comfort.