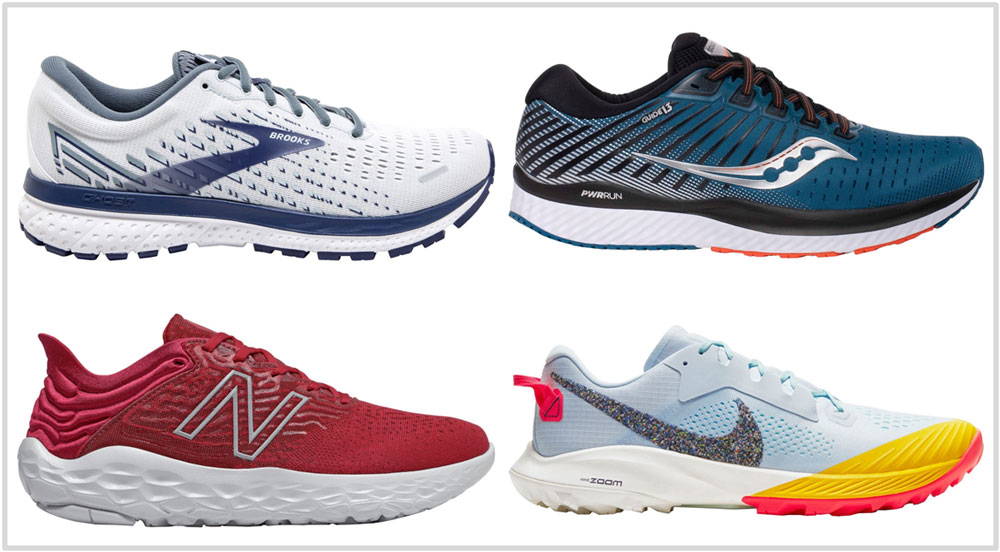 This article has been updated with current models for September 2020. The New Balance Beacon V2, Saucony Ride ISO 2, Brooks Ghost 12, Nike Pegasus 36, and the Saucony Kinvara 10 have been replaced with their updated versions. The New Balance 880V10, Nike Infinity React, and Nike Terra Kiger 6 are new additions. The Nike Epic React V2, New Balance Zante Pursuit, and the New Balance 890 have been removed.
Shopping for a running shoe is hard enough without your feet being a size US 14 or larger. Extra-large clothes are relatively easy to find; but running shoes? Not so much.
And if you do find a running shoe in say, a size 16, the color or style may not be of your liking. Brands and retailers do not stock these larger sizes because of merchandising guidelines – allocating budget to higher-selling sizes ensures a higher stock turnover. Anything above size 13 is considered a stock risk.
The median size is a US 9 (except for Nike which uses a US 10), and that's why the published weights are based on that size. Not only that, but even the shoe costing is also done on the sample size first and then graded to the remaining sizes.
Also, the footwear manufacturing molds and dies are made by size. Additional investment in the production tools of larger sizes has a detrimental effect on the retail price of the shoe. After all, the costs are spread across the entire model.
You get the general idea. There's a very good reason why larger sizes aren't easy to find – because they aren't produced in the first place.
Outlet malls are a good place to find plus-size shoes. Stores are usually arranged to promote a self-service model where the shoes are arranged by size.
You can also place a special order at your local running shoe store for a size that you want. But occasionally the shoe may not end up fitting so there's grief for both parties involved.
Shopping online is a good way to find larger sizes. Most e-retailers make it easy to filter running shoes by size, so that's not the problem. The question is – how do know which ones to pick?
That's where this guide comes in.
One of our readers (thanks Michael!) told us about a useful shoe e-retailer called www.oddball.com. They sell large shoe sizes 14 and up. Solereview isn't affiliated with oddball in any way but it's a great resource for plus-sized shoes – and not just running.
Runners with larger feet generally tend to be taller than the average person. A larger frame also equates to more weight, so the shoe needs to be (somewhat) supportive. This guide does not feature overly soft shoes or hard-to-find esoteric ones. For the latter reason, we'll stick to the mainstream brands here.
It's not surprising that New Balance offers some of the largest sizes. It has always been the one to offer multiple widths in most of their shoes. Needless to say, if you're a runner with big feet, New Balance has your back. The brand dominates this list with the highest count of shoe models.
Saucony comes a close second. Many popular shoe models by Brooks and Saucony extend till a size 15.
The guide is divided into four categories – neutral trainers, stability shoes, lightweight neutrals, racers, and trail runners. The sizes sold are mentioned next to the model name. We did not want to crowd this guide, so the alternatives, if any, are mentioned in the 'also see' section.
Category 1: Best neutral trainers available in larger sizes.
1) New Balance Fresh Foam 1080 V10 – sizes 14, 15, 16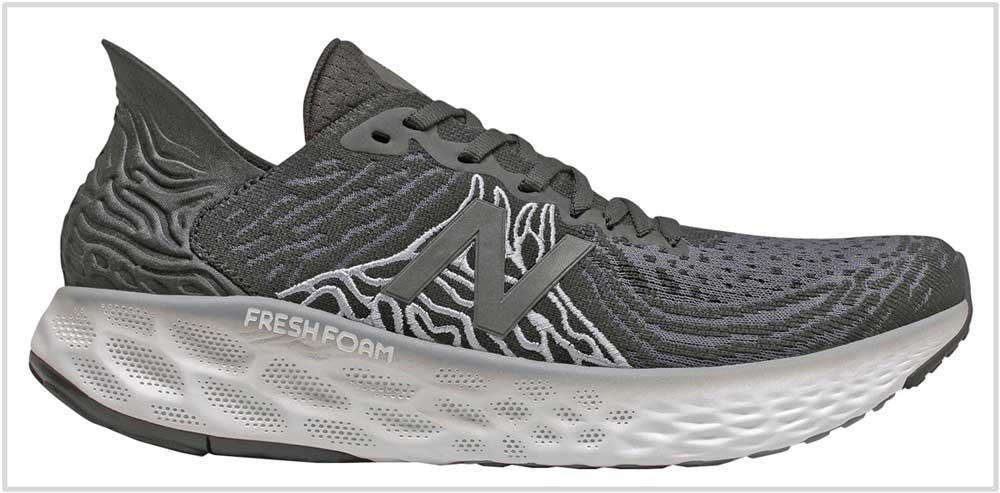 This is the shoe to buy if a deep and bouncy cushioning character is a sensory priority. The reformulated Fresh Foam formula is lively and fun for the long haul. The upper is extremely comfortable with a spacious and accommodating toe-box. The 1080's toe-box comfort is one of the best we've experienced in a very long time.
And it's not just about the larger sizes; if you're a Clydesdale with broad feet, just know that the 1080V10 is available in four widths.
A word of caution. This is a running shoe with a soft ride, so its stability only works for straight-line running on paved surfaces.
2) New Balance Fresh Foam Beacon V3 – sizes 14, 15, 16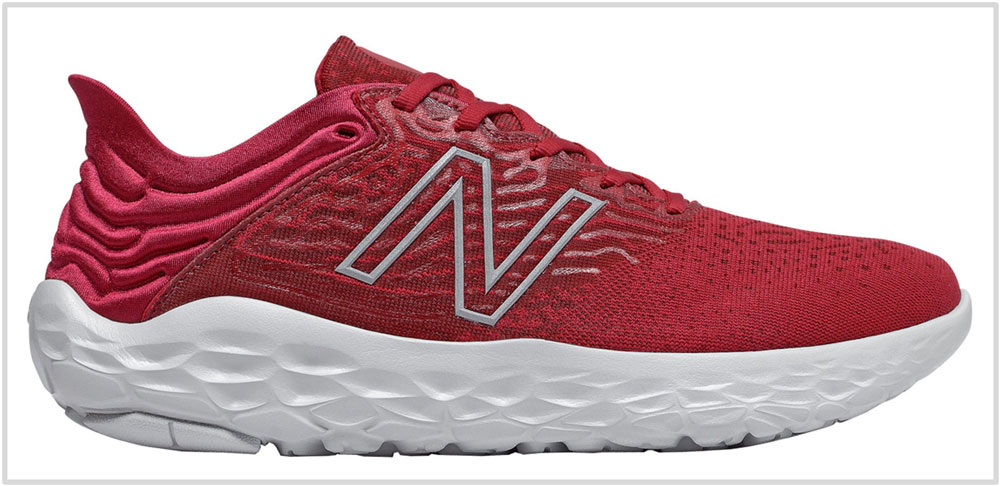 Now in its third year, the Fresh Foam Beacon has proved itself to be a versatile tool in a multi-shoe rotation. The single-density EVA blend midsole is cushioned as well as transition-friendly.
In other words, the Beacon V3 is a capable daily trainer for runs of varying paces as well as being suitable for long-distance runs. It sells till a size 16, and that too in dual widths. So win-win.
3) Brooks Ghost 13 – sizes 14, 15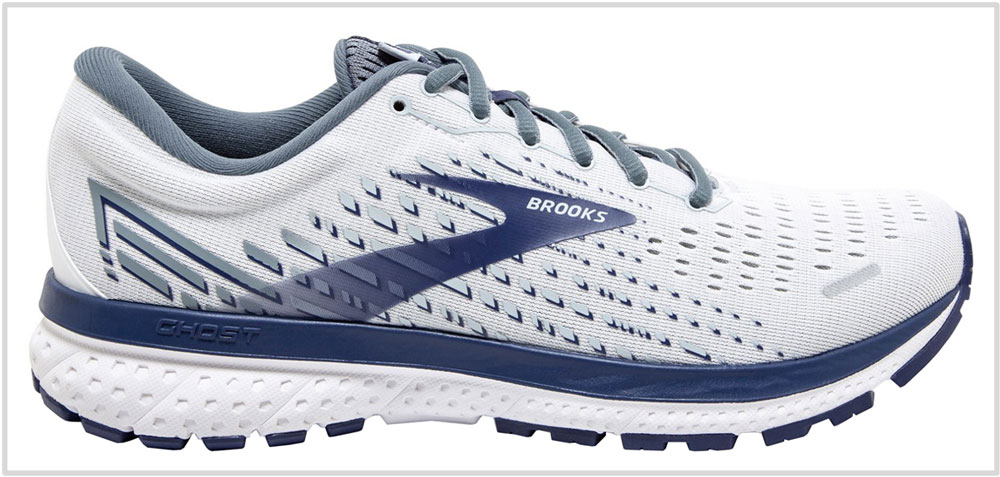 Brooks always plays safe with the Ghost, so the 13th version is far from being the unlucky one. The ride is smooth, there's plenty of high-mileage cushioning, and the upper is comfortable as always.
To sum up, the Brooks Ghost 13 is a safe daily trainer pick for runs of most kinds. And it sells till a size 15 – a range that should cover most large-footed runners.
Also see: The Glycerin 18 – a smoother, plusher version of the Ghost.
4) Nike Air Zoom Pegasus 37 – sizes 14, 15, 16* 17*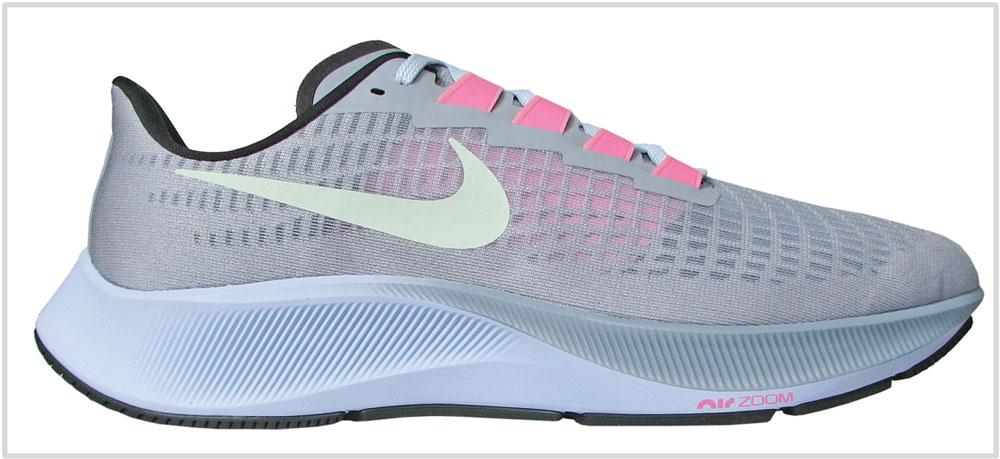 This popular neutral trainer from Nike retails till a size 15. (The Oddball website sells 16 and 17) It's worth noting that half sizes stop after size 13, after which point it's only full sizes. If you've read our review, you'll know that the 37 is a very different Pegasus than the one it succeeds.
But still, there's plenty of ride comfort to tap into. The React foam and Zoom Air midsole add ride softness for daily runs and long-distance runs; on top, the sleeved upper is smooth-fitting and secure through the midfoot and forefoot.
(At the time of writing this review, www.oddball.com is selling the Pegasus 37 up to a size 17.)
5) Nike React Infinity Run Flyknit – sizes 14, 15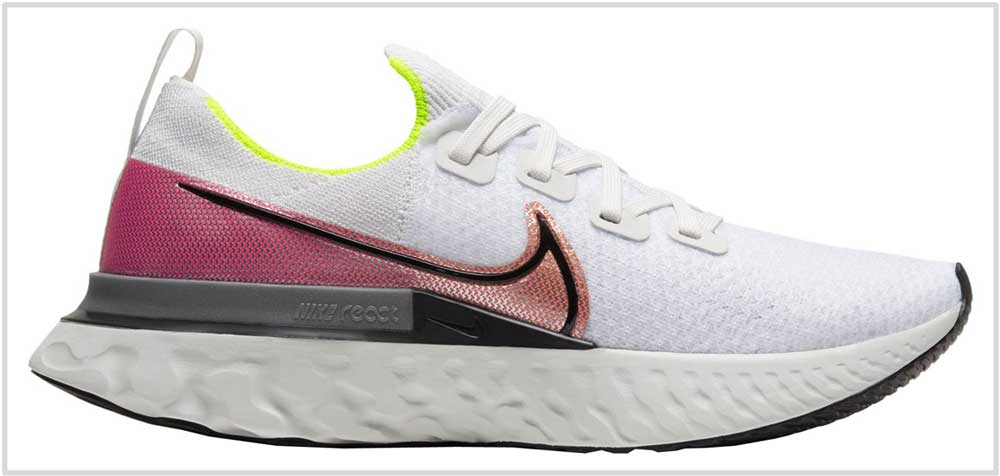 The previous edition of this guide featured the Epic React V2. Since that shoe is no longer in circulation, the Infinity Run is the closest match. As in, a running shoe with deep cushioning – courtesy of a wide and high-volume midsole.
The all-React foam core results in a cushioned platform that makes long runs an extremely comfortable affair. Though a 'stability' feature exists in the form of the Urethane heel clip, the React Infinity is very much a neutral shoe.
As pointed out in our review, the Infinity is best used for road-based runs; cornering and off-road stability isn't its forte. That sentiment also applies to the upper due to the lack of a heel-lock lacing. But other than that, the upper has a comfortable and spacious fit that retails till a size 15.
6) Saucony Ride 13 – sizes 14, 15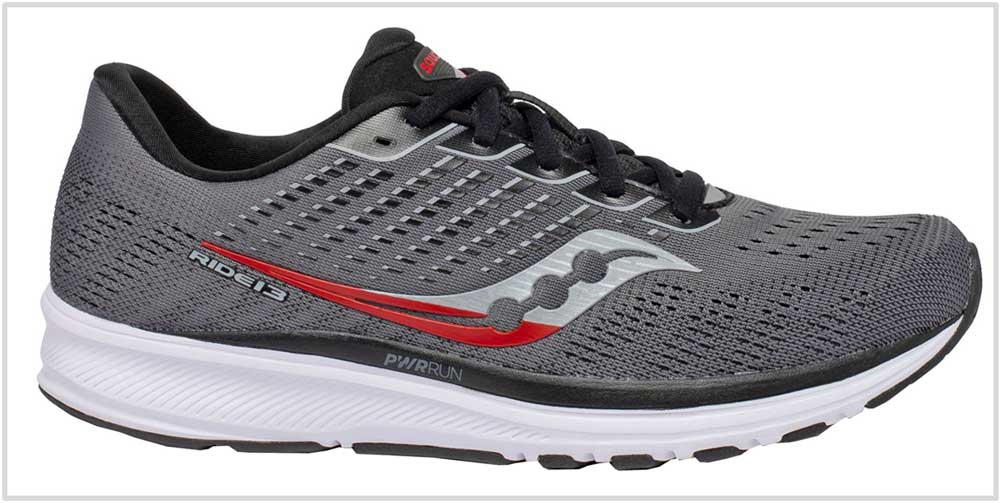 The Saucony Ride has long been the go-to shoe when it came to a versatile neutral trainer. We're happy to report that its ride has the same do-it-all versatility that has made the series popular.
Regardless of the Ride 13's switch to Pwrrun foam, the midsole has a firm cushioning that is suitable for different run types. The midsole, insole, and 'Topsole' come together to create a cushioned foundation for daily runs. The same foam stack makes long-distance runs perfectly doable. At the same time, the ride firmness is amendable to speedier runs.
The engineered mesh upper fits comfortably and securely while being offered in two widths and till a size US 15.
7) New Balance Fresh Foam 880V10 – sizes 14, 15, 16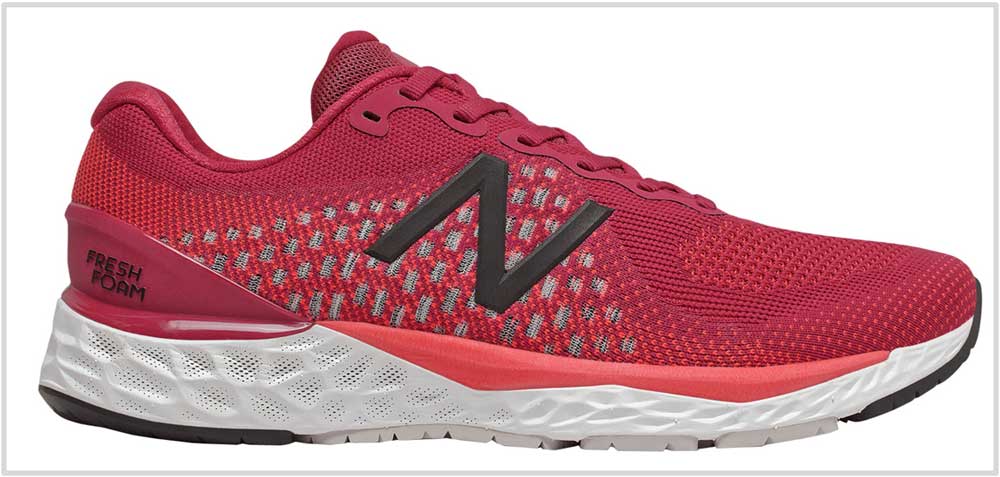 Here's the thing with New Balance uppers. Not only do you have shoes available till a size 16, but you also get multiple widths. Four, in the 880 V10's case.
And the Fresh Foam 880 is a good product to have widths and larger sizes in. This is New Balance's please-all neutral trainer. Simply put, the 880 is for New Balance what the Ghost is for Brooks, or the Ride 13 for Saucony.
The 880 is a neutral running shoe with a multi-role character. It's well-rounded enough to be a daily trainer as well as being a comfortable high-mileage cruiser.
Of course, as with all the changes happening within New Balance's line, the 880 also receives a suite of updates. The new Fresh Foam-based midsole makes the 880 softer than before and better aligned with the cushier 1080. This is a heads-up for those who are used to the previous (non-Fresh Foam) 880 versions.
The redesigned upper is soft, smooth, and has a fit that accommodates most regular-shaped feet.
Category 2: Best support trainers available in large sizes.
While this section features mostly middle-weight support trainers, we recommend either the Brooks Beast 20 or the Brooks Addiction 14 if you want the full stability treatment. Both sell till a size US 16.
1) New Balance Fresh Foam Vongo V4 – sizes 15, 16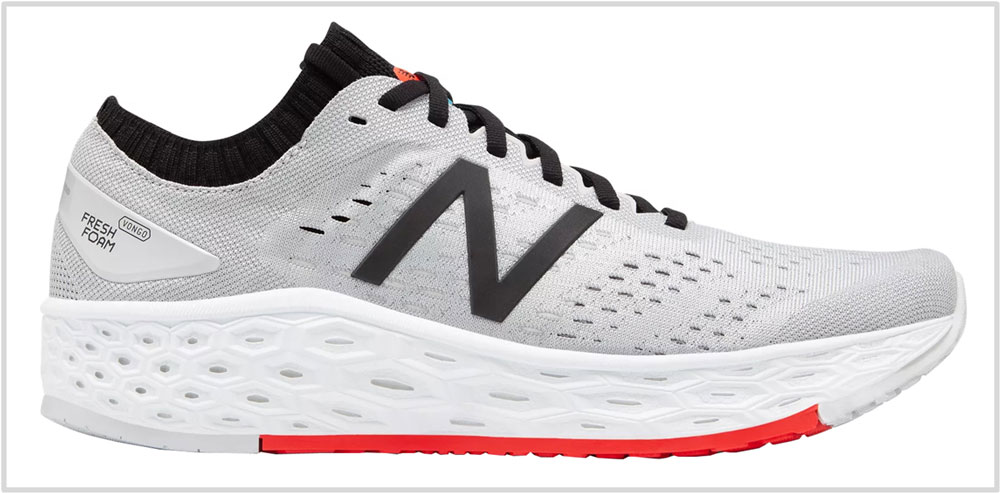 Trust New Balance, the king of widths, to make a shoe in sizes where other brands fear to tread. The New Balance Vongo V4 could be your one shoe to do it all.
Though it's classified as a stability shoe, the Vongo's behavior is recognizably neutral. It is cushioned and supportive at the same time. A thick Fresh Foam works together with a split outsole to deliver high-mileage cushioning and smooth transitions.
Though the Vongo V4 sells till a size 16, that's a downgrade from the Vongo V3 – which used to be stocked till a size 18.
2) Saucony Guide 13 – sizes 14, 15, 16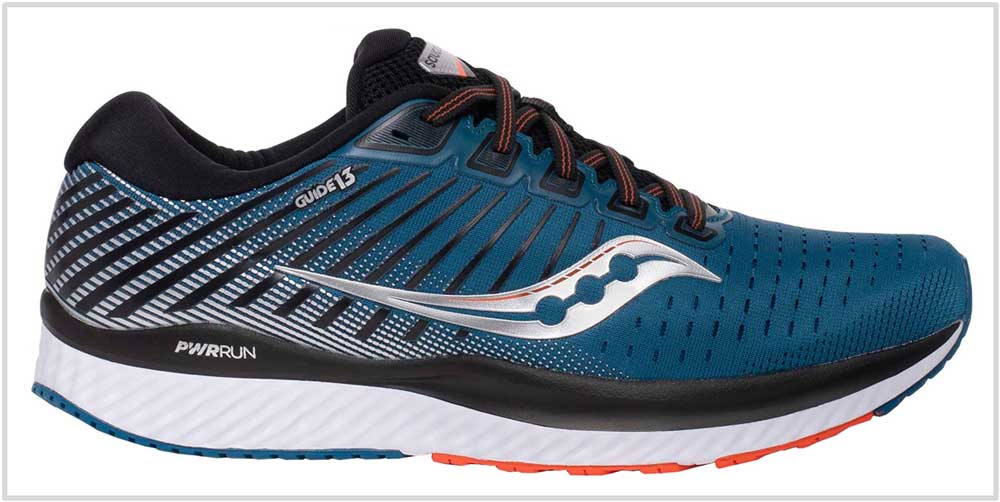 The Guide 13 is no longer a conventional 'stability' shoe. The medial post is gone and replaced with a plastic stabilizer à la the Liberty ISO. With this update, the Guide takes on more of a neutral personality and has less of the motion-control feel.
It is still very stable due to the firm midsole, and the reworked smooth-fitting upper is a bonus. The Guide 13 is available in two widths and till a size US 16 for runners with larger feet. And if you're weren't a fan of the ISOFIT upper, rejoice. The new Guide reverts to a simpler upper construction minus the frivolous straps.
And just to be clear – the midsole is made of EVA but there's an additional sheet of Pwrrun+ E-TPU under the removable insole for some top layer squish.
Also see: The New Balance 860V10 – sells in up to size US 16 and four widths.
3) Nike Air Zoom Structure 22 – sizes 14, 15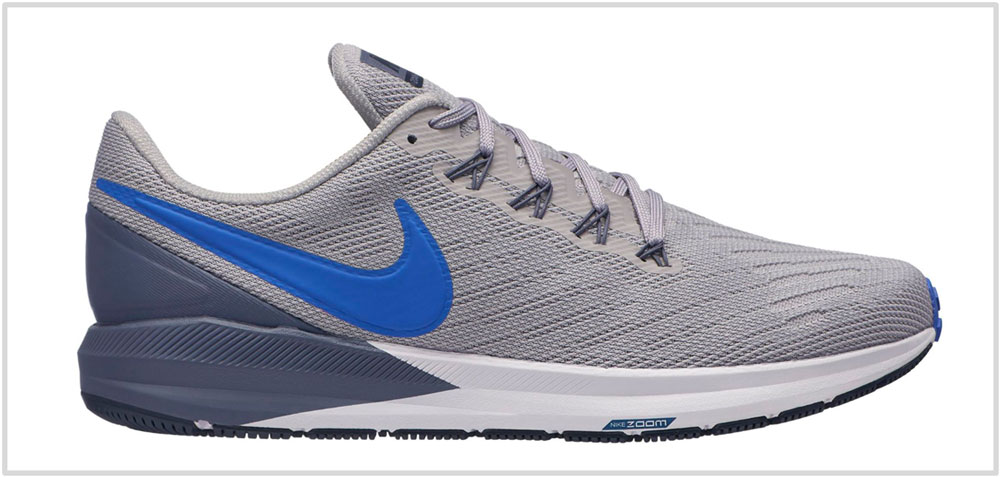 The Structure 22 is Nike's long-continuing stability model. The upper has a secure fit due to the inner sleeve, Flywire lacing, and the molded side panels working together.
Underneath, a very firm midsole provides a stable foundation. Though the inner midsole has a firmer section, the Structure doesn't exhibit a pronounced motion-control behavior.
Considering the Structure model hasn't been updated in a while, the 22 appears to be the last version of the storied series.
Category 3: Best lightweight trainer available in large sizes.
1) Saucony Kinvara 11 – sizes 14, 15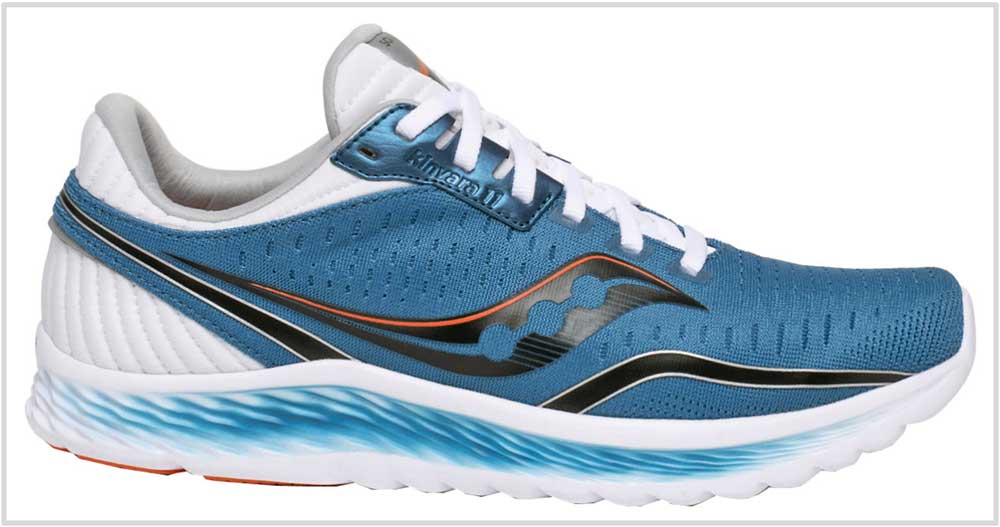 A quest for a comfy daily trainer with a 4 mm heel-to-toe offset usually ends with the Saucony Kinvara 11. Arguably one of the most popular running shoes with a 4 mm heel drop, the Kinvara does most things very well.
The minimal overlays just provide the minimum level of support without getting in the way of upper comfort. Like the Kinvara 10, the 11's upholstery drapes softly over the foot while delivering a secure fit.
And just like the previous model, the ride is pretty efficient. That is, it's comfortable enough to be a daily mileage hauler but peppy enough for faster runs.
Category 4: Best road racer available in large sizes.
1) Nike Zoom Streak LT4 – sizes 14, 15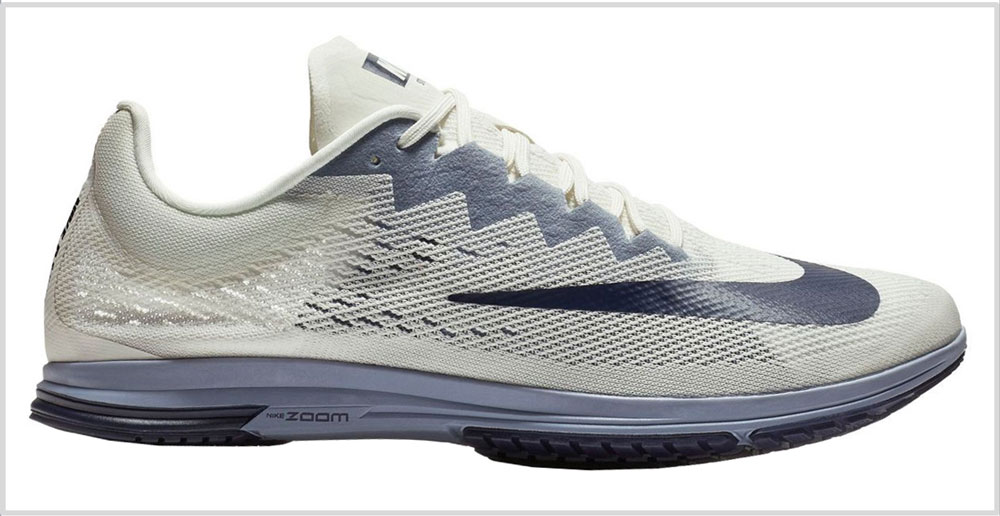 Very few road racers are available in larger sizes. That doesn't mean that you have to compromise; the unisex Nike Zoom Streak LT4 is, and has been, an excellent racer for a few years now.
The race-fit upper is minimal, breezy, secure, and retails till a men's US 15. The ride also isn't pure racer-flat like – the Zoom Air bag and the low-profile midsole prevents the foot from getting beat up.
Get the Nike Air Zoom Streak 7 if you need something more substantial under the foot. Of course, the term 'substantial' is relative, but the Streak 7 offers greater ride comfort over the stripped-down LT4. That too, is stocked till a size US 15.
Also see: The Saucony Fastwitch 9.
Category 5: Best trail running shoe in large sizes.
1) Nike Zoom Terra Kiger 6 – sizes 14, 15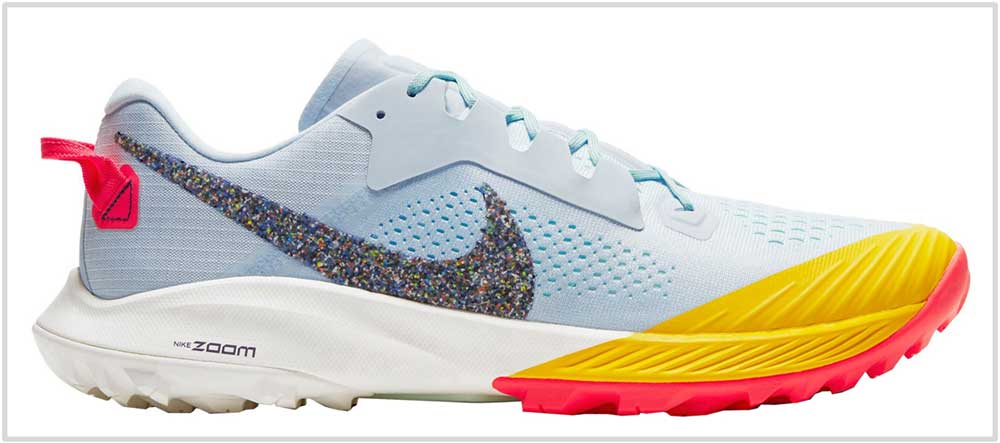 The Nike Terra Kiger 6 is a very versatile trail runner, so it helps that it ranges till a size 15. It's a happy meld of different design elements that constitute a good trail running shoe.
Take, for example, a combination outsole that uses aggressive lugs for grip together with a midfoot slab for wet/dry traction. Or the React foam midsole that makes longer trail runs comfortable. There's also a rock-plate that prevents the rocks and roots from poking into the foot.
Though the upper isn't waterproof, it is protective and comfortable. A welded toe-bumper reinforces the front while the engineered mesh hugs the foot with lots of interior smoothness.