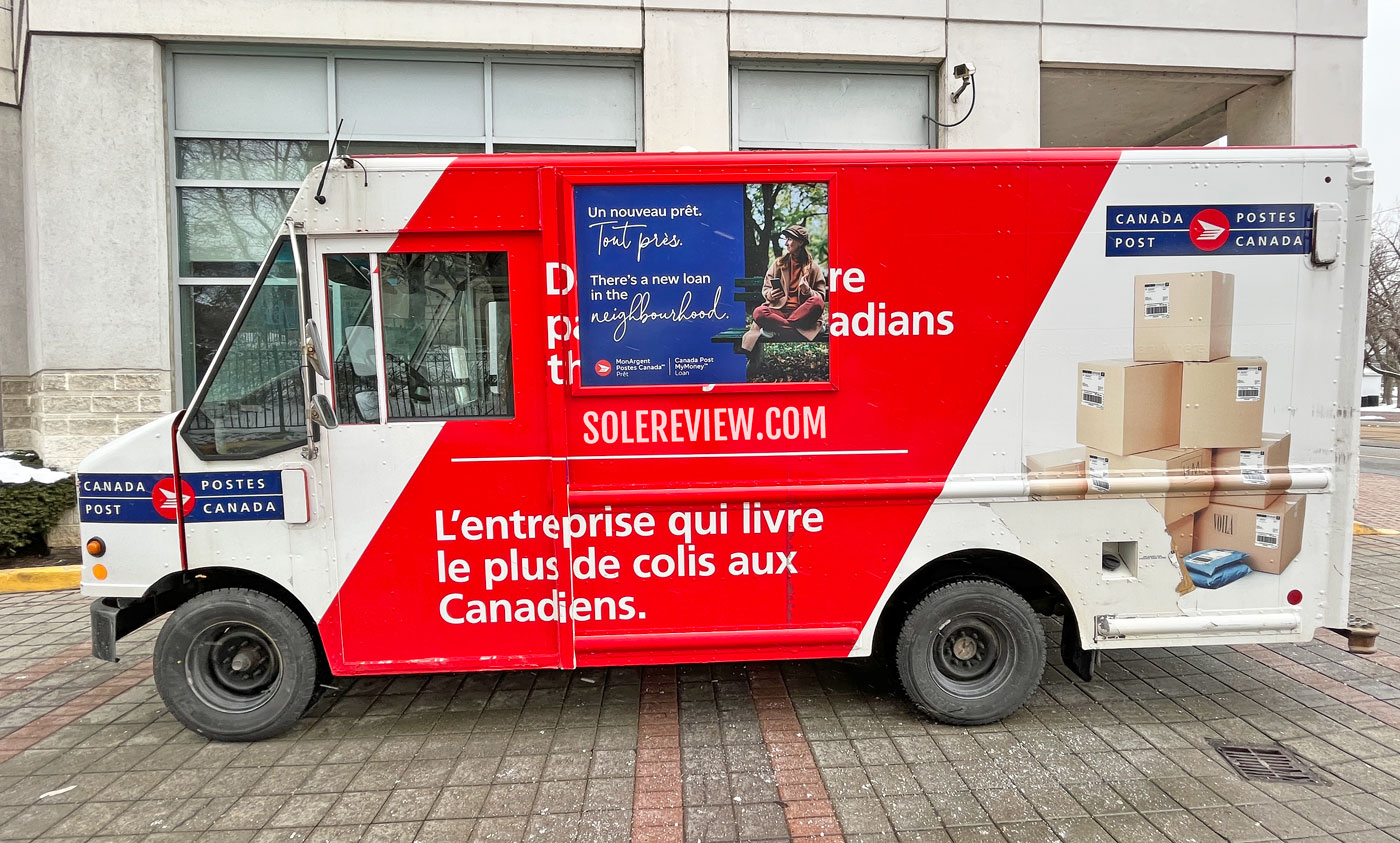 This article has been updated with current models for November 2023. The Hoka Anacapa has been removed. The Keen Revel IV Polar Mid is a new addition.
PREFACE
This buyer's guide involved two months of field testing, close to 10 hours of interviews, multiple market visits, and in-depth research on what makes a shoe functionally relevant for postal workers.
The result is a 4,000-word article that looks at the daily life of a letter carrier and what kind of shoes perform best on the job.
You can go directly to our list of recommended shoes, but we suggest that you read our research and methodology beforehand.
That way, even if you don't end up purchasing our recommended products, you can use the selection criteria to get another shoe that meets your requirements.
If you are a postal worker (or work in the shipping industry) with constructive feedback and photographs to share, please write to the email address listed on this page. Your feedback will improve this buyer's guide.
Solereview thanks all the postal workers who helped with this article. If you're reading this, you know who you are – the detailed insight(s) from the field is highly appreciated. Thank you for being so generous with your time and feedback.
Before diving into the product recommendations and selection criteria, we'd like to set a few things straight. A postal or delivery worker can mean many things, so it's important to know who this guide is for. We also answer some frequently asked questions.
Also, this article vastly simplifies what an average postal worker goes through on any given workday. We have intentionally avoided excessive use of postal verbiage like DPS (Delivery Point Sequencing), FSS (Flat Sequencing System/Sorter), SPR/SPAR (Small Parcels and Rolls), and mounted routes (deliveries on vehicles) to make this guide easy to understand for readers who may not be familiar with postal terminology.
WHO IS THIS GUIDE MEANT FOR:
1. You're a postal worker or letter carrier with a delivery role: Generally speaking, this involves starting your day at the station/plant/hub sorting emails, then getting on the delivery vehicle to scheduled destinations.
This could mean being assigned a walking route, or being the driver/carrier who does mounted routes. You spend a few hours standing at the station/plant sorting flat mail, and then walk 10-15 kilometers during the day. This role includes city letter carriers (and CCA), and rural letter carriers.
While this guide was compiled with the (unofficial) help from Canadian Posties, the content is relevant to employees of the United States Postal Service as well as other private logistic companies like FedEx, DHL, and Purolator.
2. You're a postal worker or shipping industry professional with clerical or supervisory duties: While this doesn't involve delivery, there's a lot of standing and walking around inside the station or hub.
However, this role does not include operating heavy machinery or any role that requires the use of safety footwear.
WHO IS THIS GUIDE NOT MEANT FOR:
1. Your job requires mandatory safety or steel/composite toe footwear: If you operate machinery or work with ultra-heavy loads, then these shoes are not for you. Some examples would be forklift operators that work with pallets, crates, as well as automatic/manual hand-lift operators.
2. Deliveries in extremely cold weather (-20° C, -4° F): The recommended shoes lack sufficient insulation for deliveries in extremely cold winters – think rural deliveries in the Canadian Prairies or Wyoming.
FREQUENTLY ASKED QUESTIONS:
1. Are our top picks certified slip-resistant?
Only the Hoka Bondi SR is slip-resistant. The Keen Revel IV, adidas Ultraboost Light GTX, and Nike Pegasus Trail are not SR-certified but offer excellent traction in real-world conditions. Our 'other products' section of this guide contains several certified SR shoes.
A slip-resistant (SR) certification can be misleading. A shoe that grips well on smooth floors may not grip well on slush. Similarly, an outsole with excellent traction on greasy surfaces can be slippery on ice. The Salomon Snowspike is bulletproof on ice, but slippery on concrete floors.
2. Do these shoes have a green tag (SR/USA) for USPS workers with a black leather upper?
No. While some postal shoes are made in the USA, only very few meet the performance standards that are desirable for walking routes.
Making shoes in the USA (or even Canada) is expensive, so that either results in a high price or low material quality. New Balance used to make a postal shoe, but the availability is scarce.
Combining four different things – slip-resistance, USA-made, affordable price, and black leather upper – is nearly impossible to achieve without performance compromises.
Reebok sells postal shoes with a USA/SR tag in the $200-250 price range, but we haven't tested them in the field. See our 'other recommendations' section for shoes with a USA/SR tag.
4. Do the recommended shoes meet the required design standards of USPS and similar service providers?
Yes, and no. On paper, the general guidelines require a leather upper or 'substantial' material, slip-resistance, black color, closed toe, and/or US-made. The official requirement from the USPS is very straightforward – the shoe should be black and have a USA/SR label.
As a result, there exist many inexpensive 'postal-approved' footwear (from obscure brands) that meet the bare-minimum standards. However, it's an open secret that most postal workers despise these products and would rather prefer more comfortable shoes.
Our product recommendations like the Hoka Anacapa, Hoka Bondi SR, and Nike Pegasus Trail should be taken in spirit than in letter. We looked at several parameters that made a shoe versatile enough for mail deliveries – some of which far exceed the performance boundaries of some 'postal-approved' shoes.
A lot also depends on how strict the postmaster or plant manager is. Some station masters are strict about rules, whereas many are okay with black adidas runners or Nike Air Max sneakers.
Workplace injuries comp is a valid reason for enforcing standards. It's usually easier for unions to work through injury claims (say, slipping at work) if the workers were shod with certified footwear.
At the same time, individual requirements – like the need for orthotic or other fit requirements – may not be fulfilled by approved uniform footwear. For example, one of our wear-testers used a custom orthotic to ease the pressure on the metatarsals.
In that case, it's best to get a note from your Doctor and an occupational nurse to bypass uniform requirements.
5. Do these shoes meet the average boot or uniform allowance?
Yes and no. The average allowance in the industry is between $100-200 a year, depending on the postal agency or shipping company. Most shipping companies like DHL, FedEx, and Purolator usually provide direct or indirect boot allowances.
When you combine this meager shoe allowance with the design requirements and frequent shoe turnovers, it's usually a challenging exercise.
BACKGROUND
Taking a closer look at the average day of a mail courier explains the footwear selection criteria. Individual routines will vary depending on the route, weather, and geographical location, but this is a good overview of a typical workday.
The day begins at the station or shipping hub/plant. Unless the location has an automated sorter for flats, the mail has to be sorted and then bundled, so there's a lot of standing and walking around. Depending on the workload, this process will take around 2-3 hours.
This manual process is required for 'flat' mails – which are catalogs, magazines, flyers, and certain categories of mail. Otherwise, most of the regular mail sorting is computerized/automated for an optimal sequence of deliveries.
Many locations provide an 'anti-fatigue' mat. Think of it as a thicker version of gym rubber mats and a thinner variant of kitchen foam mats; they're not very comfortable to stand on, but they're far better than standing on polished or raw concrete.
Once the pre-delivery duties are complete, a letter carrier might hop on the postal cab with the mail – also called a step-van or multi-stop van. This could be the letter carrier and the driver, or just the driver who also doubles as a mail carrier.
How the mail is delivered depends on the route. For example, a letter carrier can go to the neighborhood of row houses and apartment blocks that needed to be delivered mostly on foot.
In this case, a letter carrier will start with 30-40 pounds of mail. This load will lighten as successful deliveries take place. Not all the mail for the day is carried on the person; this is where the relay boxes prove useful.
Relay boxes are temporary storage boxes to hold the mail. The letter carrier uses their neighborhood relay box to store and re-load their mailbag or cart.
In the United States, the USPS uses olive green relay boxes. Canada Post uses grey relay boxes. These aren't to be mixed up with post-boxes; relay boxes do not accept incoming mails.
Also, these relay boxes cannot hold large parcels and such, but are better suited for flat mail, letters, and small parcels/rolls. A relay box is emptied by the end of the day.
For a shoe that's capable of delivery duties, a good pair of shoes needs to do well in four areas. This is over and above the design standards a postal agency or shipping company may require.
A) Walking friendly:
For a letter carrier, there is usually a LOT of walking involved. If a brand wants to test the performance limits of a shoe, there's nothing like having a postal worker wear them on their rounds.
And if you were curious about what kind of mileage an LCA or CCA racks up in a day, here're the numbers. On a regular day, your neighborhood postal carrier will walk 22,000 to 24,000 steps – or between 10-12 miles (16-19 kilometers) a day. That's 3-5 hours of walking.
This is not a typo. It's worth keeping in mind that this isn't regular walking, but walking and climbing with a loaded mailbag. At times, there is a lot of stair-climbing involved. Occasionally, some old low-rise apartments could lack a back-fed mailroom or community mail-box, so door deliveries may be necessary.
B) Comfortable enough for standing: The standing just doesn't happen at the station sorting 'flats' like flyers and magazines. A letter carrier also needs to stand for 10-15 minutes inside a back-fed mailroom in apartment and condo buildings.
Some apartments have a large number of mailboxes (100-150 in count). Assuming it's a promotion flyer day, then the load can easily be 150 flyers + 200 mail (most mailboxes receive multiple letters). On some days, multiple passes of the same building may be necessary.
The same goes for deliveries to community mail-boxes in the suburbs and rural areas.
We think nothing of the junk and promotional mail received in our mailboxes, but it's your friendly letter carrier working hard behind the scenes. Not only does the postal worker have to carry around the heavy bundles of flyers, but they also have to insert junk mail into individual mailboxes.
On a day, a courier will spend around 2-3 hours standing.
C) Reliability under various surface and weather conditions: A postal worker will encounter a multitude of surface and weather conditions. Inside the station, it's a mix of concrete, metal, and rubber-clad floors.
Inside the step-van, it's metal rails/floor, or rubberized contact areas. On the pavements, it could be dust, rain, slush, snow, or ice. The interior of an apartment or condo building will have polished floors, wood, and concrete.
D) Reasonably protective: Walking for 10-12 miles doing mail routes will inevitably lead to the foot bumping into obstacles. For carriers who use dollies and hand-trucks, a protective shoe is a must-have.
E) Sufficient stability: A supportive midsole prevents the foot from rolling, so this is non-negotiable.
F) Weather resistance: During winter, it helps if a shoe is waterproof and adequately insulated. A shoe shouldn't be too warm, as the insides may get uncomfortable when sorting in heated stations and distribution centers.
G) Driving friendly: Many delivery workers need to drive a step-van (also called the multi-stop truck) to drop off mail and packages. This is called 'mounted delivery' in industry parlance.
H) Lightweight: A lighter shoe conserves energy and aids mobility. This is why our top picks are athletic or athletic-adjacent footwear, rather than traditional postal shoes.
Here, a shoe with excellent forefoot feedback and grip prove useful. The shoe shouldn't be overly wide so that the brake and accelerator pedals can be operated independently without accidental overlaps.
SELECTION CRITERIA
After translating these requirements into performance features of a shoe, this is what we get:
1) Cushioned midsole: The shoe needs to be comfortable enough for many hours of standing – as well as daily 10+ mile walks while carrying a mailbag. While excessive softness should be avoided (due to potential stability concerns), the foam shouldn't be too hard either.
A thick insole also helps with step-in comfort. Generally speaking, athletic shoes (or 'runners') with running or walking-specific midsoles do well here.
2) Superior outsole traction: A grippy outsole is a must-have for wet, dry, and indoor surfaces.
It's worth noting that a 'slip-resistant' certification doesn't necessarily translate into bulletproof traction. For example, the shallow and dense lugs on most 'SR' outsoles do not work well on slushy or muddy surfaces.
3) Ride stability and secure fit: This one's very obvious. The shoe needs to be stable to prevent ankle rollovers.
4) Orthotic friendly: Many letter carriers prefer an orthotic to manage the additional loading stress.
The upper should have ample space to accommodate the orthotic without affecting the upper fit.
5) Layered upper, preferably waterproof: A reinforced upper adds durability by protecting the shoe from frequent bumps and scratches.
Depending on the season, waterproofing can be a hit or miss. During the colder months, a waterproof shoe works together with the pants to prevent moisture from getting inside.
During the summers, the waterproofing may not be as effective as most postal workers wear shorts. When it rains, the water will run off the legs and into the shoe. Here, it is a better idea to either get a quick-drying upper or wear a pair of waterproof socks.
A wide rubber bumper is also a helpful feature to have. Both the recommended shoes – the Hoka Anacapa and Nike Pegasus Trail – have protective toe-box guards.
6) Proprioceptive: A midsole with good ground feedback helps with balance when climbing stairs and navigating broken pavements, potholes, and bumpy cobblestones.
We tested several shoes over two months, and one shoe scored highly on all parameters – the Hoka Anacapa Low Gore-Tex. It's also available in mid-ankle (boot) and 'breeze' (breathable) variants, and all share the same midsole and outsole.
Our recommendation is based on real-world, wear-tested feedback rather than prescribed footwear norms like Green Tag (SR/USA), Snowflake rating, or 100% leather upper.
However, if your postmaster or hub manager isn't flexible on footwear choices, we have suggested alternatives. However, we have not tested all of them.
1) Best for winter deliveries: Keen Revel IV Polar Mid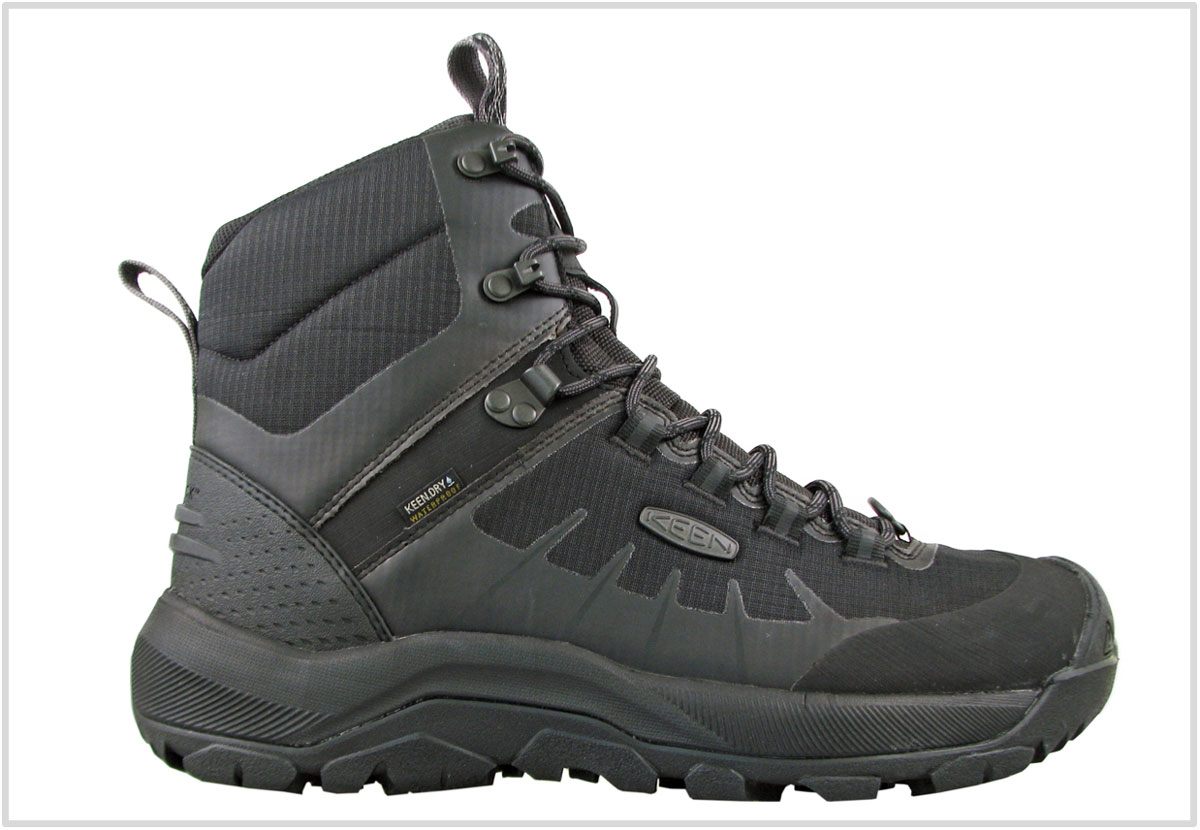 The Keen Revel IV Polar isn't a purpose-built postal shoe, but its suite of features makes it ideal for winter deliveries.
Let's begin with the midsole. Even though it's made of EVA foam, it's very firm and stable no matter how heavy the load.
At the time time, the Keen Revel is lighter than similar boots in its segment. The removable insole and EVA midsole provide decent levels of walking comfort. Our field-tested review of the Keen Revel IV explains the features, benefits, and drawbacks.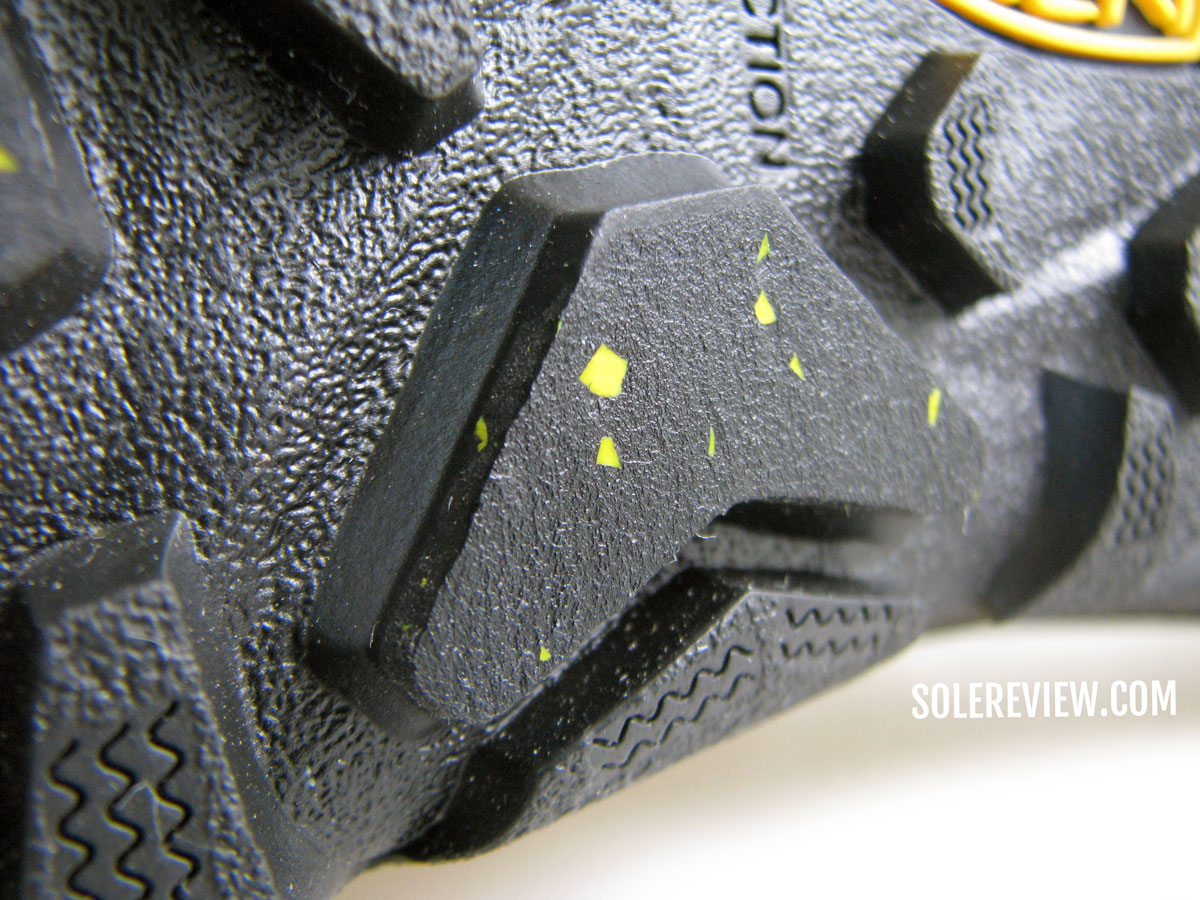 Under the midsole is an outsole made with Keen 'Polar Rubber'; it's similar to Arctic Grip.
While the outsole is not certified slip-resistant, it has excellent grip on wet and slushy pavements. Be mindful of ice, though. Despite marketing claims of such rubber compounds, rubber outsoles do not play well with ice unless they have spikes.
The midsole is firm, but the cushioning is just right when walking around with a heavy mailbag. The Keen Polar outsole lugs have the right depth as well as good coverage for dependable traction.
The insides keep the feet warm during freezing days, thanks to the 200 grams (per square meter) of synthetic insulation and thermal heat shield footbed. A D-ring on the forefoot also allows for optional gaiter to be used with the Revel IV.
This is a Keen shoe, so you get the recognizable rubber toe bumper that acts as a protective barrier. The mid version of the boot has an angled cut, so it won't press against the Achilles when climbing up and down the stairs.
The upper fit is snug, so here's a simple solution to open up some space. Skip lacing the first row to make the fit more relaxed.
(Note: The Keen Revel IV is available in both a men's and women's version.)
2) Best for walking routes: Nike Pegasus Trail 4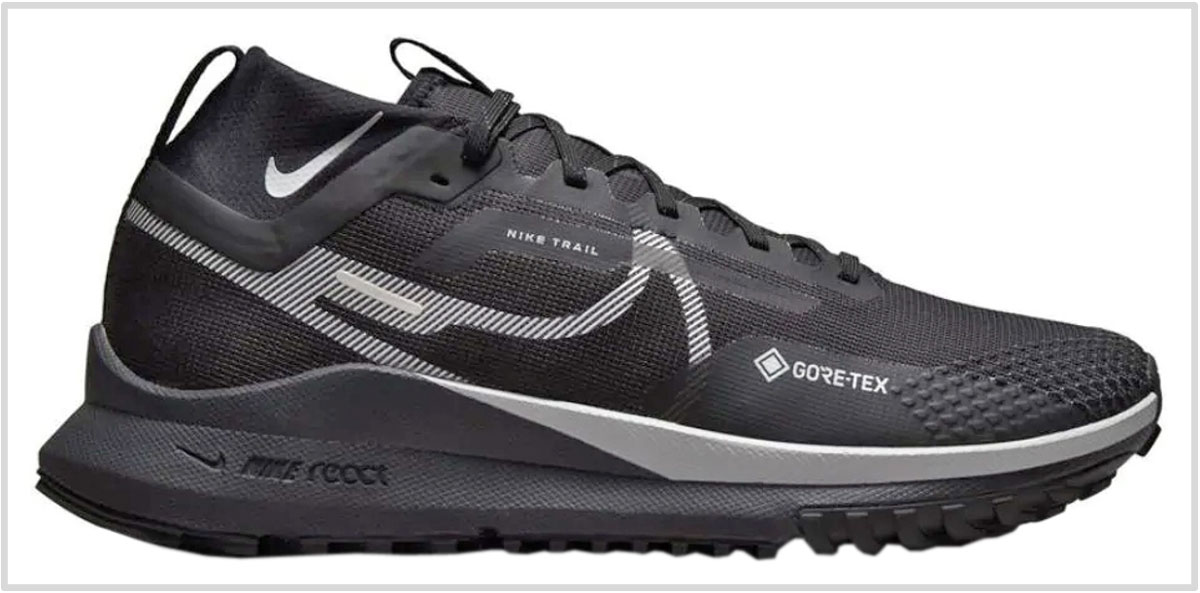 A trail running shoe would seem an unlikely candidate for a mail-carrying shoe, but here we are.
It's surprisingly versatile, because the same qualities that make it an excellent road-trail hybrid also make it ideal for mail delivery duties. The React foam midsole is extremely comfortable for 10+ mile walks as well as standing and sorting work at the station.
The outsole grips well on most surfaces and also forms the protective toe bumper.
The midsole stability is ok, but it's nowhere as supportive as the Anacapa. In return, it delivers a nimble and proprioceptive ride that's suited for pavement walking and stair climbs. The only time that the Pegasus Trail feels unstable is when delivering heavy packages (20lbs+) on uneven surfaces.
While this shoe is technically a 'low' cut, it has a faux gaiter that provides additional coverage. The Gore-Tex waterproofing works for moderate rains and slush, but our pair took in water after 6 hours of postal deliveries in slush.
There's adequate space for an orthotic if necessary. The stock insole is very comfortable as well, so only replace it if you have a very good reason to do so.
Also consider: The Nike Pegasus 39 Shield. It's a winterized version of the road Pegasus with an ultra-grippy outsole and semi-insulated upper.
3) Best for clerical, supervisory, and sorting duties: Hoka Bondi SR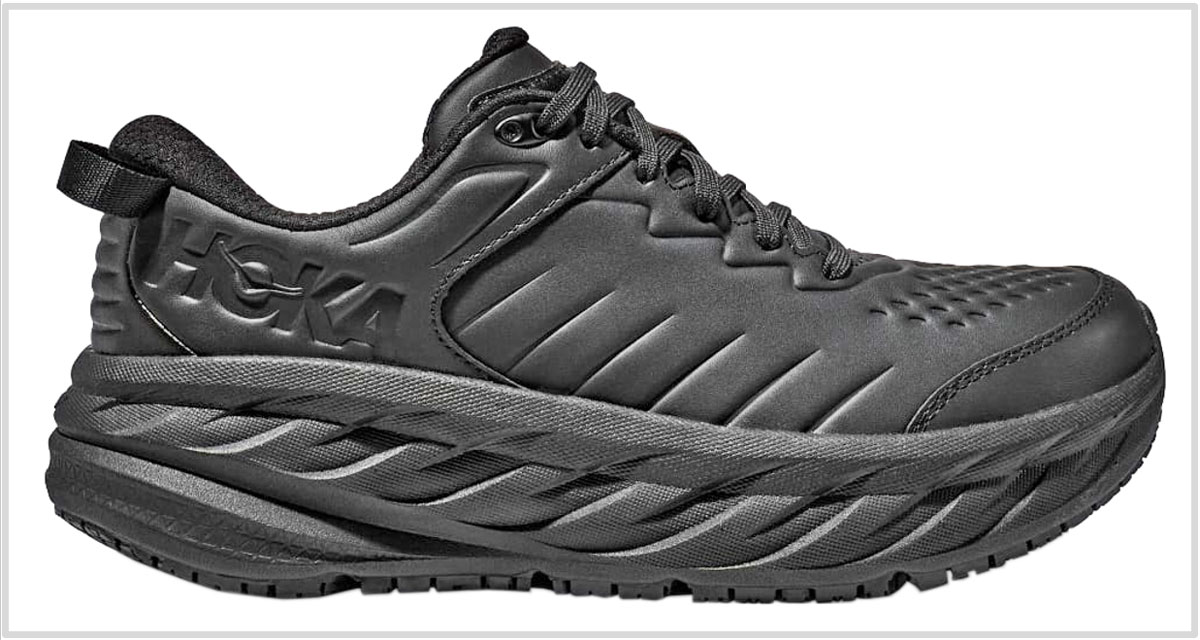 If your postmaster or hub manager is a stickler for uniform rules, then the Hoka Bondi SR will pass muster.
It's not made in the USA, but it has everything else that a postal uniform requires. It's available in black. The upper is all-leather and weather-resistant. The outsole is certified slip-resistant. Finally, there's a thick EVA foam midsole separating the foot from the ground.
In functional terms, the Bondi SR packs a generous amount of cushioning for long hours of standing and walking. At the same time, it has the stability required for moving around mail and packages.
Given its feature set, the Hoka Bondi SR is ideal for clerical, sorting, and/or administrative work inside a postal station, distribution center, or warehouse.
While the Bondi SR also works well as an on-foot delivery shoe, it helps to be mindful of two shortcomings. Its all-leather upper makes a warm shoe during summers, and the shallow outsole lugs will not grip as well on slush and muddy sidewalks. Otherwise, this is a versatile shoe for walking routes as well.
4) Also see: adidas Ultraboost Light Gore-Tex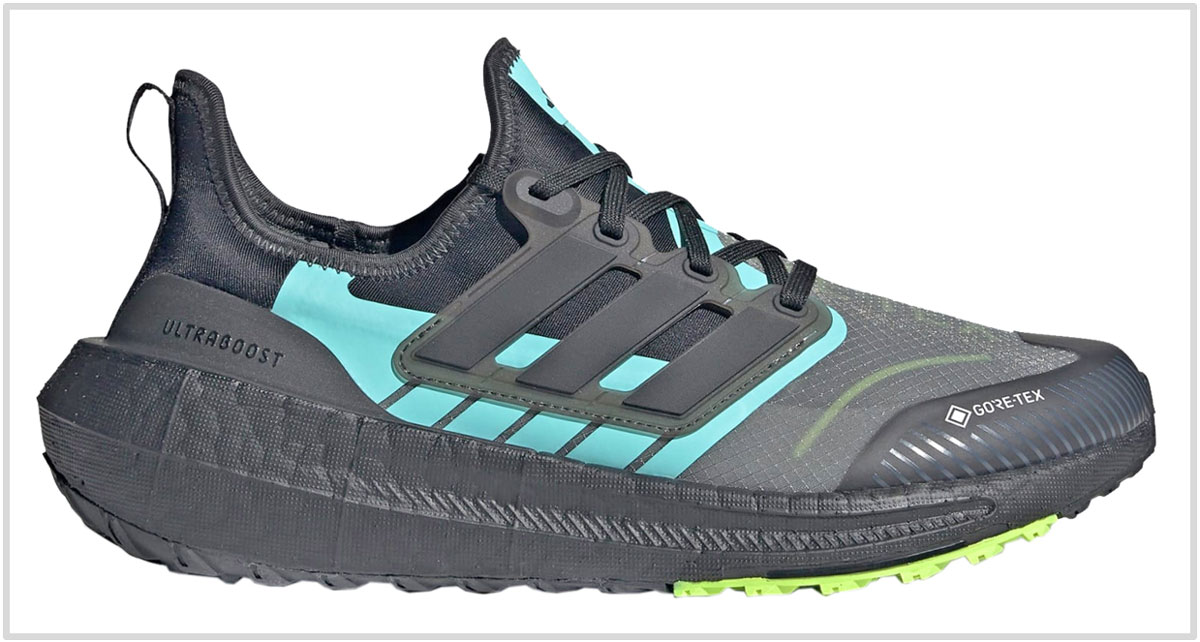 The waterproof version of the Ultraboost Light works well as a letter carrier shoe. Because it's an Ultraboost, it has the same Boost midsole as the standard version.
On the road and floors, that equates to a high level of supportive ride comfort during mail delivery and sorting. The tall Boost foam heel is cushioned enough for walking routes.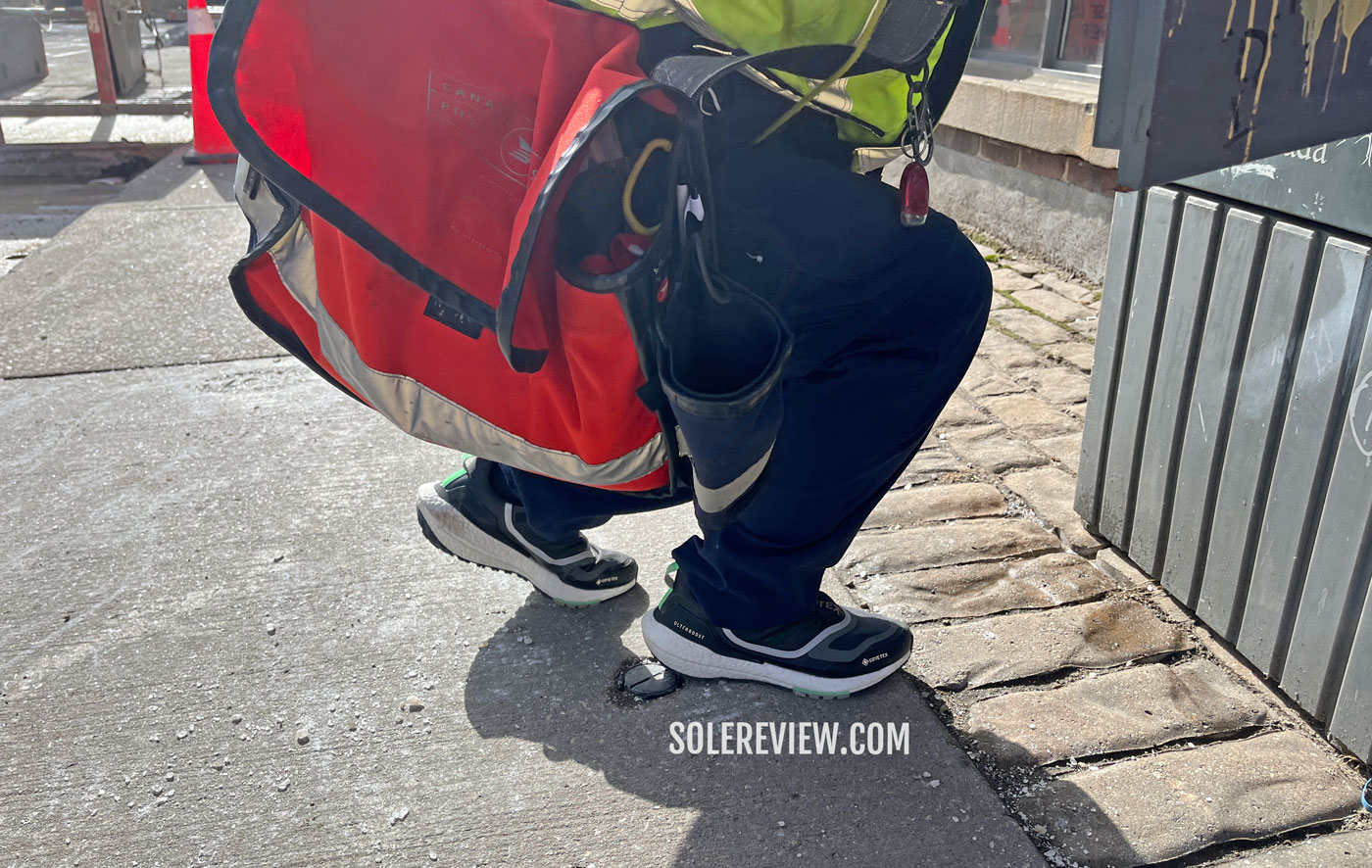 However, what makes the Ultraboost Light GTX unique is its combination of the shrouded upper and 'Wintergrip' outsole.
Unlike the regular model, the UB Light GTX's upper is constructed like a waterproof bootie. The exterior is also layered with synthetic for durability and protection.
Even though the upper lacks any insulation, it works for temperatures as low as (-8° C, -18° F) as long as not stationary.
The Wintergrip outsole is a hit or miss, depending on where it's used most. The traction is excellent on wet sidewalks, but slippery on smooth floors. The outsole lugs are shallow, so they do not grip as well as the Hoka Anacapa on slush and muddy roads.
Even though the adidas Ultraboost Light GTX isn't perfect, it meets many performance requirements of a postal worker.
OTHER RECOMMENDATIONS AND FINAL THOUGHTS
In this section are recommendations that include a USPS-approved 'Green tag' shoe, a sub-$100 alternative, and a few boots with specialty outsoles.
If the Hoka Anacapa, Bondi SR, and the Nike Pegasus Trail aren't what you're looking for, you should find something here.
5) Best made-in-USA shoe with Green tag: Reebok Postal CP8115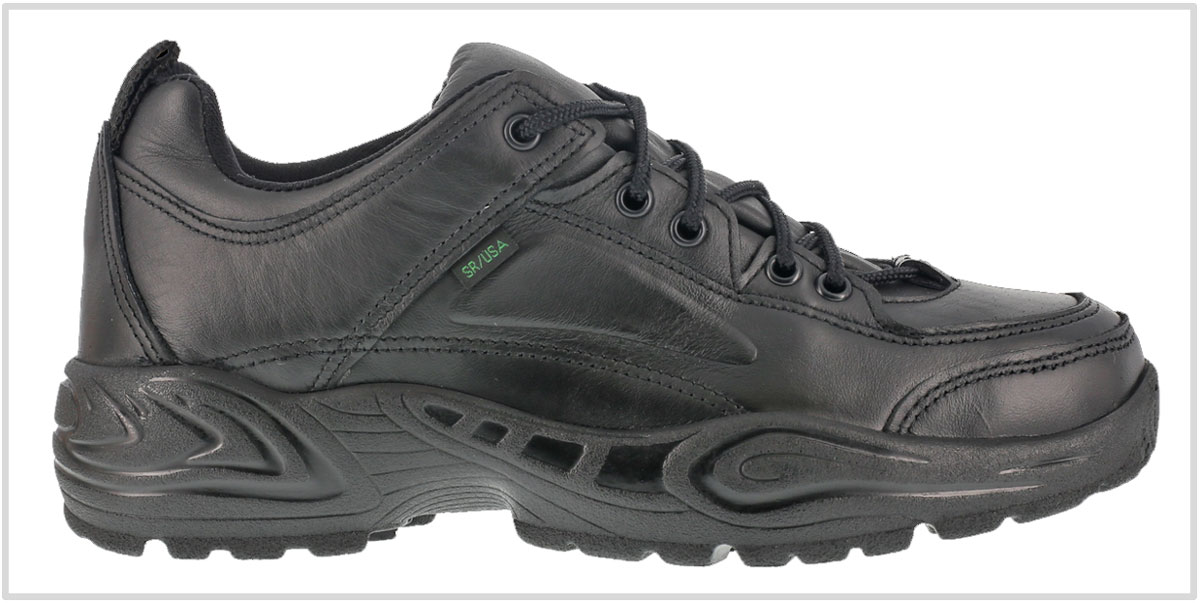 A made-in-USA shoe with a black leather upper isn't cheap.
The Reebok Postal CP 8115 costs over $200, but it meets all the mandated USPS requirements and is also Berry Amendment compliant. (We discussed the Berry Amendment in our 2014 review of the made-in-USA New Balance 1260.)
For that hefty price, you get a comfortable black leather upper with a soft padded tongue and heel. The round metal eyelets make the shoe easy to lace.
The CP 8115 is reasonably comfortable. The insole provides some step-in softness, whereas the Polyurethane midsole keeps the feet cushioned during long walks and when standing. The CP 8115 doesn't have a separate rubber outsole, so the PU midsole doubles as the slip-resistant sole.
While the CP 8115 has certified slip resistance, the flat outsole layout means that the traction on slush and mud will be less than ideal.
6) Best leather postal boot with winter outsole: Dr. Martens 1460 Work Wintergrip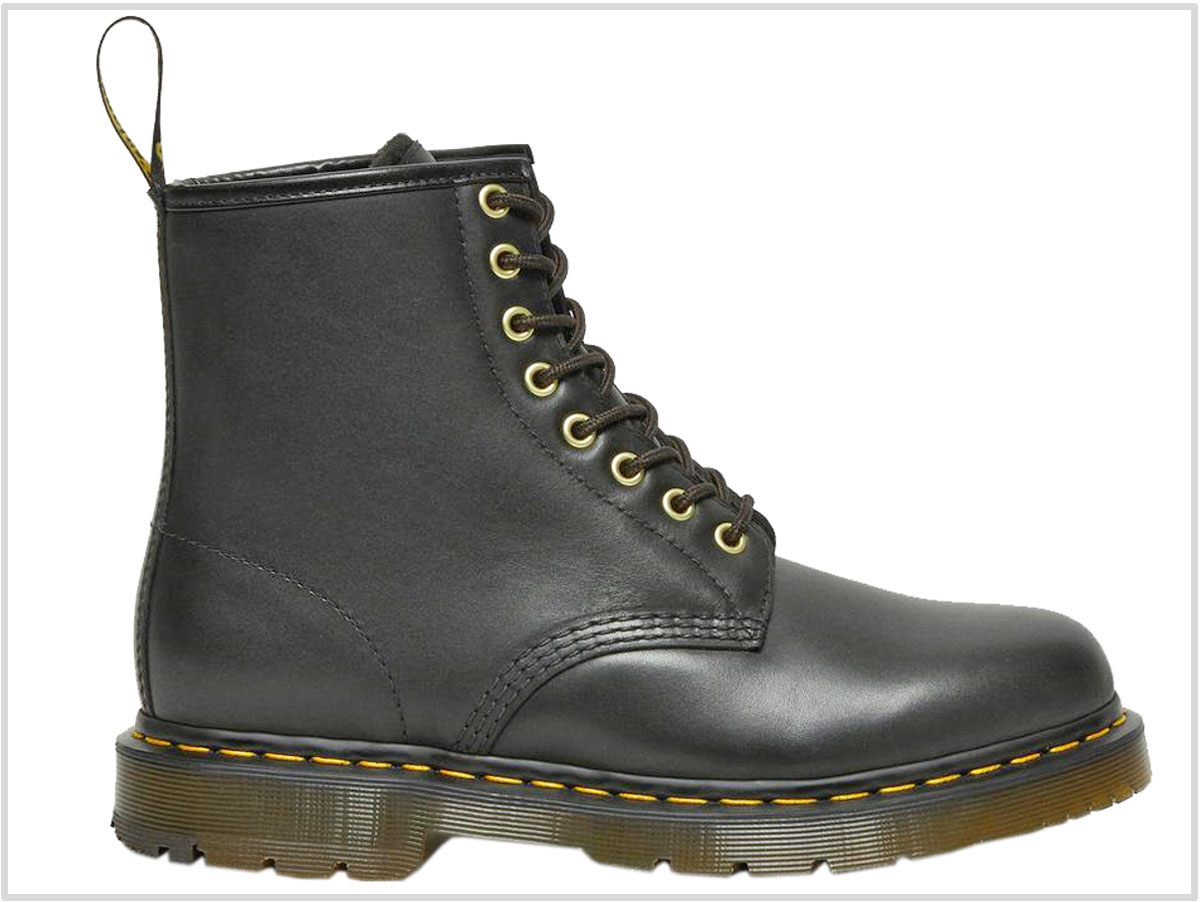 If you're a boot person who wants a waterproof shoe with a winter-specific outsole, we suggest two options.
The first is the Keen Revel IV – an insulated and waterproof boot with Keen Polar Ice outsole – a compound that is similar to Vibram Arctic Ice. We reviewed the boot here.
The insulated upper is good up to -15° C (never mind the advertised -30° C rating), and the insole is wool-lined. The Keen Revel IV has been tested as a postal shoe, and while it offers excellent traction and stability, the cushioning isn't very comfortable after a full day of walk-and-deliver. It can also get very warm when indoors.
Another option with a winter sole is the Dr. Martens 1460 Work Wintergrip. The upper is classic Doc, with its recognizable clean leather quarters and brass-colored eyelets.
The outsole has the trademark contrast stitch, but instead of the regular oil-resistant sole, the 1460 Wintergrip has a special compound that grips well on wet roads and slush.
Also consider: Dr. Martens Iowa Waterproof boot.
7) Best affordable postal shoe: New Balance MID 626V2 slip-resistant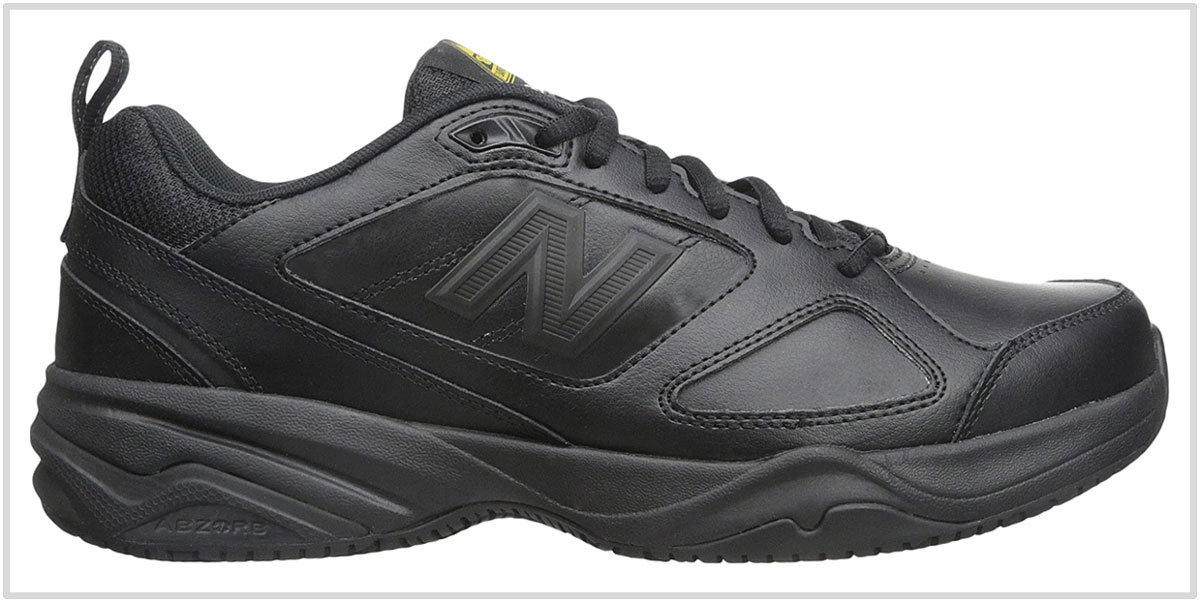 The New Balance MID 626 V2 meets some of the mandated postal shoe requirements, and it's priced below $100.
The outsole is certified slip-resistant, and the black synthetic leather upper is up to the postal code. Naturally, at this price, the shoe isn't made stateside.
A firm EVA midsole and die-cut EVA insole make the 626 V2 good enough for indoor work. Though the firm midsole adds stability, it's not going to be very comfortable on walking routes.
This shoe isn't waterproof, so the 626 is best used as an indoor shoe.