Having water squishing around your toes has to be a runner's top pet peeve.
Not only is it distracting, but the prolonged water exposures makes your toes look like shriveled prunes. Instead of running being the liberating, endorphin releasing activity you imagined it to be, it turns out to be a chore that you want to end quickly.
Water repellent shoes have been around for as long as one can remember. These shoes come in many variations, ranging from offering mild water resistance to a high degree of waterproofing.
All these shoes might be waterproof to some extent, but they are far from foolproof.
A shoe's waterproofing is only as good as its height, as all waterproof shoes will prevent water till the heel collar. If a splash causes water to enter your shoes, then the very membrane which is good at keeping water from coming in also proves to be equally good at preventing water from going out.
It's not just the odd puddle you need to worry about. Running socks tend to absorb water splashes, and then transmits the moisture inside the shoe. Also, waterproof membranes such as GoreTex (GTX) and other industry materials are over-rated. Most of these membranes are not 100% waterproof under sustained usage.
Run in them for an hour, and the sensation of dampness becomes an inevitability. And regardless of whether water seeps in or not, the shoe will get wet on the outside.
Most GTX based shoes only have a waterproof lining; parts of the shoe like the outside mesh and foam lining will be more than happy to house water.
Not to mention that GTX equipped shoes are expensive, ranging from a $20 to $50 upcharge over the regular mesh version.
Many stores will try to upsell a 'waterproof' spray for your running shoes, but take it from a seasoned shoe reviewer – they don't work. If the upper is made of breathable mesh, the spray cannot close the pores. And if your shoe is already made of a water-repellent or waterproof mesh, then the spray is pointless anyway.
The only material where the spray is partially effective would be leather. However, very few running shoes are made of leather these days, and even if you had a leather upper, a waterproof spray will ruin it.
So what's the cheapest way to keep your feet dry in damp conditions?
The answer is waterproof socks made by SealSkinz. For an average cost of $35, you get a pair of socks which is impermeable to water. The best part is that these socks can be paired with any shoe to permanently solve the water problem.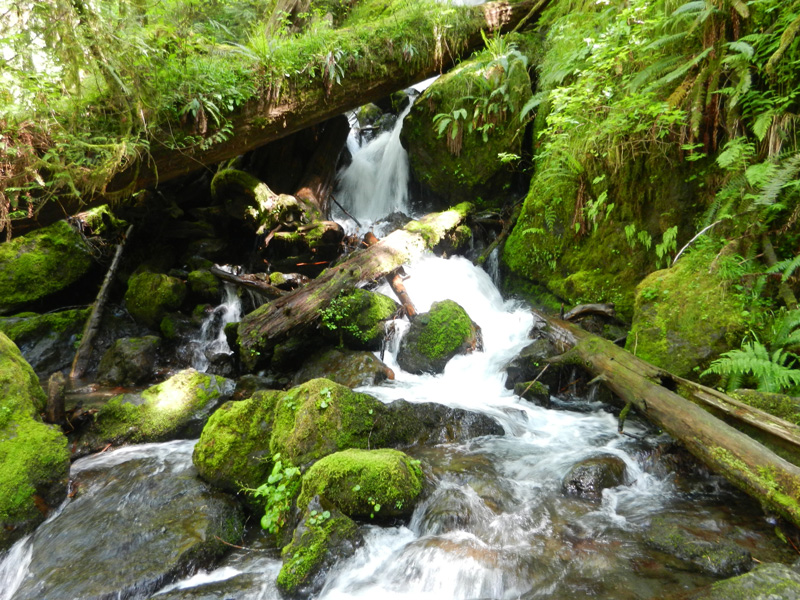 Solereview discovered this wonderful product entirely by chance. Many years ago, an impromptu trip to a rain forest near Seattle necessitated an unplanned purchase of waterproof gear.
The apparel purchase was swift and painless. Inexpensive waterproof jacket – check. Waterproof pants – check. Gloves – check. The only equipment which needed consideration was footwear, and we were loathe to spend $150+ on a waterproof shoe just for this trip.
There was an outdoor store midway, so we stopped to see if there were any waterproof gaiters available.
Instead, we found Sealskinz and fell in love with it over the next few days.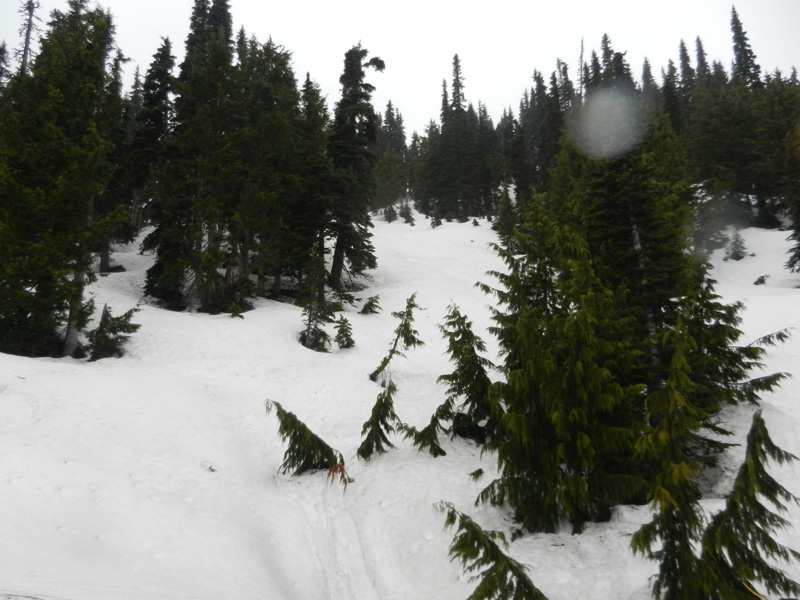 As it turned out, the forest floor was damp. There were several stream crossings too, and Sealskinz performed brilliantly. Not only did it manage to keep the water out the entire time, but it also provided protection from the cold when there was snow around.
The Sealskinz brand has an interesting track record. Most of the company's focus has been on just making weather-proof socks and little else. And a lot of SealSkinz's products are made in the United States.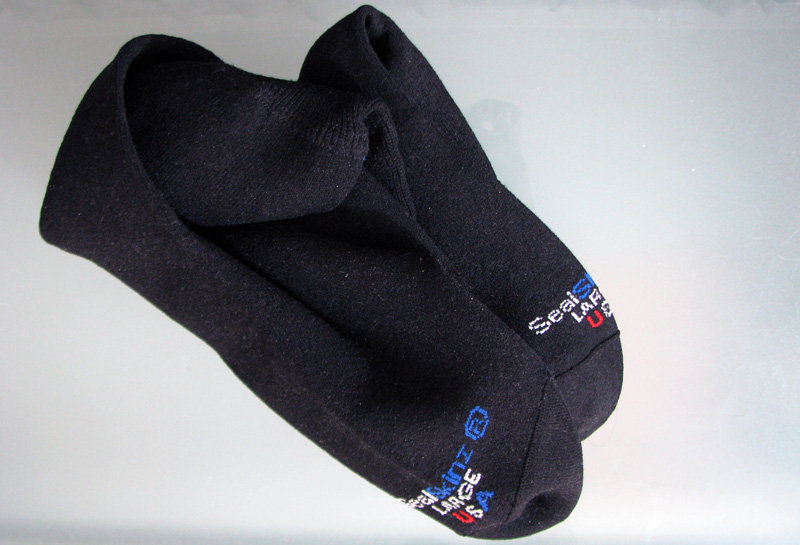 While the picture here is of the Sealskinz 'Chillblocker' model, there's also a diverse selection of running socks. Be it urban road running in wet conditions, or trail running – where the importance of waterproofing is even more paramount – Sealskinz is the perfect solution.
Here's a quick look at a few of their running socks models.
1. Sealskinz Thin mid-length socks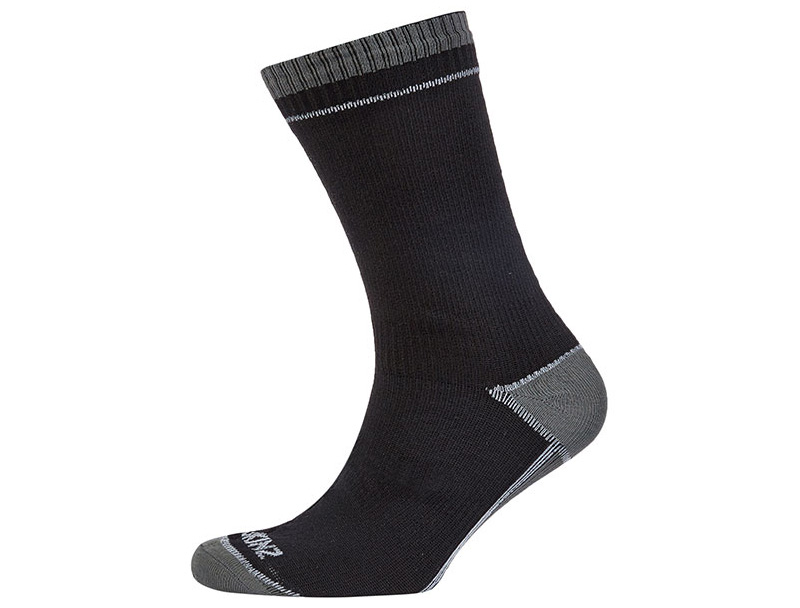 This is Sealskinz's best value waterproof running socks. It goes pretty high, so it offers enough protection against errant puddle splashes and the like.
It is also weatherproofed for cold weather, as the socks comes with a Merino wool lining.
2. Sealskinz Run thin ankle socks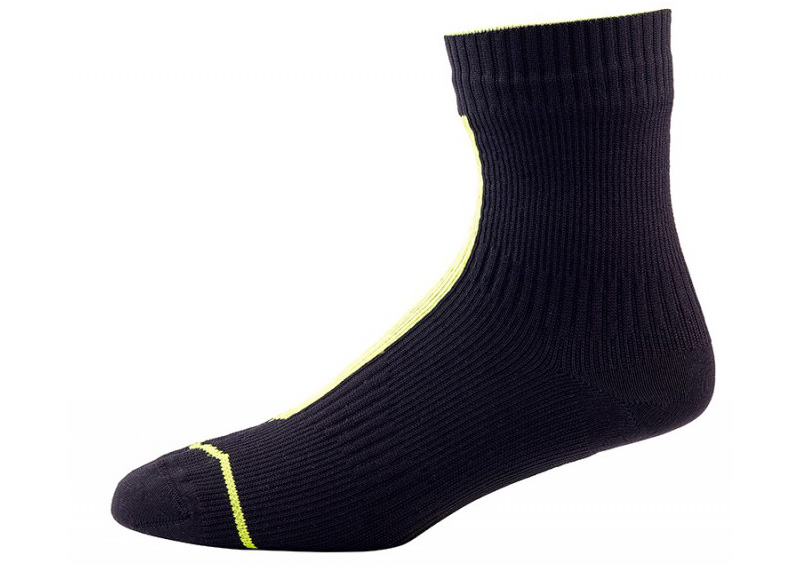 Except for its shorter height, the thin ankle socks functions exactly the same as the mid-length version. The run thin socks also has the wool lining.
3. Sealskinz thin ankle length socks with hydrostop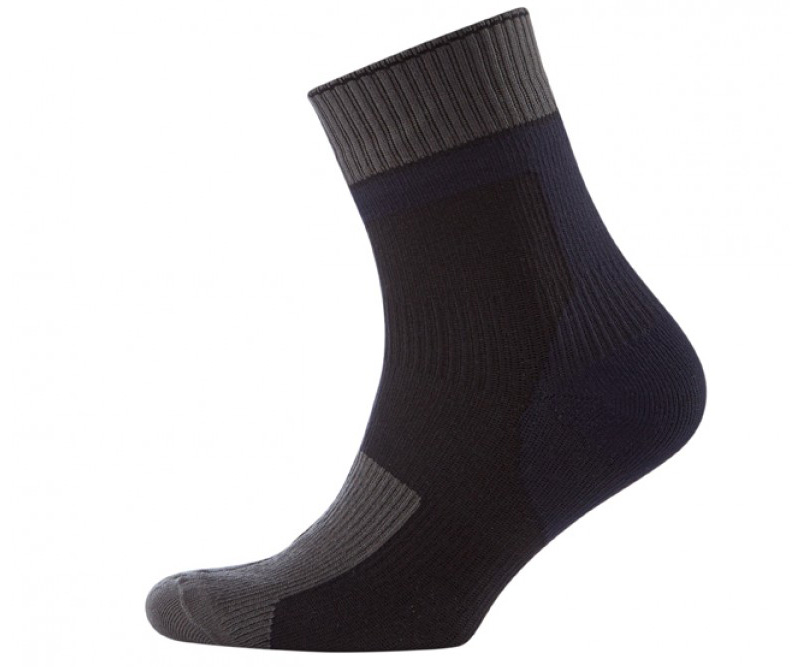 This is another ankle length socks, just with different materials and design.
And here's the Sealskinz socks sizing chart for your reference.
| Size | S | M | L | XL |
| --- | --- | --- | --- | --- |
| US size | 3.5 - 6 | 7 - 9 | 10 - 12 | 13 - 15 |
| UK size | 3 - 5 | 6 - 8 | 9 - 11 | 12 - 14 |
| EU/FR size | 36 - 38 | 39 - 42 | 43 - 46 | 47 - 49 |
There are many more models, and you can check out the selection here. Worth nothing that some of Sealskinz's weatherproof socks are thicker than your regular cotton-polyester socks.
Based on your shoe fit (narrow or wide), getting the right fit will be a bit of a trial and error initially.