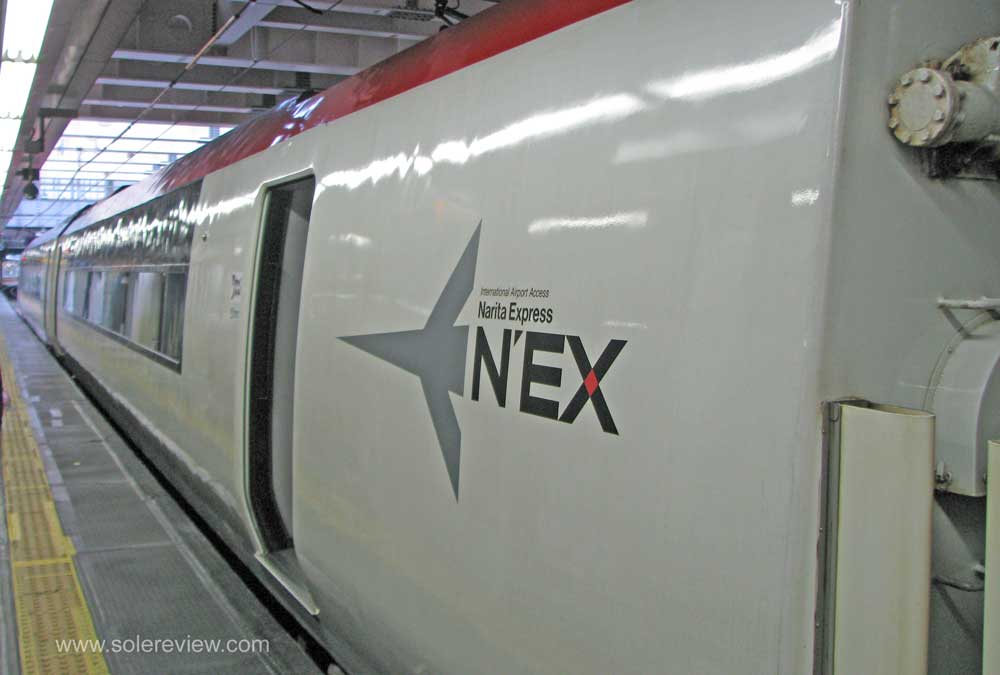 This article has been updated with current models for October 2019.
Regardless of whether you're a leisure or business traveler, you need a shoe that meets three basic criteria – comfort, versatility, and space-saving.
But as most travel – whether for business or leisure – involves airplanes and airports, you need to optimize your packing. Because if you don't, it might mean the difference between having a checked-in bag and not having one. A single checked-in bag attracts a fee of $20 or more, so the best way to travel is without one.
Ok, you might have Airline status and do not have to pay for extra baggage. But then, who wants to waste time dropping bags at the counter or waiting for the carousel to spit up your luggage when you land?
Frequent travelers will attest that traveling without a check-in bag is a very liberating experience.
So let's say you need to pack for a single overnight bag or a backpack, and space is at a premium. Running shoes tend to occupy quite a bit of room, so how does one do it?
The easiest way to carry a shoe is to simply wear them. But while this may work for vacationers, your corporate overlords might frown upon such casual attire. Or maybe you just want to look dapper with your wingtips or high heels.
Every traveler has to follow standard packing best practices such as rolling your apparel instead of stacking them. Or stuffing the insides of your shoes with smaller items or undergarments. Also, bags with a softer textile shell accommodate more items for the same size than hard cases.
But if you play your footwear card right, not only will you free up space inside the bag, but also make it lighter.
So what kind of running or walking shoes make the best travel companions? You can scroll down straight to the list, but we considered the following criterion for selection.
Follow these golden rules, and you can also explore options outside the limited assortment presented in this guide.
The running shoe has to be lightweight.
There's a Spanish proverb that goes something like this: "On a long journey, even a straw proves heavy."
While this was written before the age of air travel, a lighter shoe means more weight off your shoulders. So all the shoes in this guide weight less than 290 grams/10 ounces for the median size.
The midsole should be flexible.
Ever wonder how professional contortionists fit into an unimaginably cramped space? Apart from applying the proper technique, the artists manage it by being extremely flexible.
Apply the same analogy to shoes. A flexible build allows the shoe to access space previously unavailable, as the midsole better adapts to its confinement. A chunky midsole equipped with too much Gel, compressed Air bags, or switch-blade technology isn't going to cut it, sadly.
At the very least, the upper should be semi-collapsible.
You don't want a stiff upper which hogs all the space. Just like the flexible midsole, you need an upper which flattens to make room for the rest of your essentials.
A collapsible heel counter design is preferable; the second-best option is to have a heel with a thin and flexible counter.
Avoid running shoes with thick midsoles
This one is a no-brainer for saving space. Thick midsoles equate to more room occupied by the shoe. So while we don't recommend ultra-flat midsoles, it shouldn't be too thick either.
As a general rule, the thickness should be somewhere between a regular trainer and a racing flat.
And last but not least, the shoe should be cushioned and supportive
Many travelers mix gym workouts with running. So the shoe should be supportive for weight training and calisthenics. At the same time, it should be cushioned enough for road or treadmill running. Some prefer not to engage in any form of athletic activity but want a shoe which is comfortable for long walking tours.
Some go for a minimal approach in their choice of a travel shoe. While that is great for saving space, the lack of cushioning might not suit everyone.
Now let's get into the thick of things; here's our top pick of shoes. Nike takes most of the spots, which makes sense given the availability of Nike Free and similar shoes. In 2019, New Balance comes a close second. The 890 now features a knit upper, and so do new models like the Fresh Foam Solas. Allbirds sneakers also happen to be excellent travel shoes as long as you're not doing anything intense in them.
1) Allbirds Wool Runners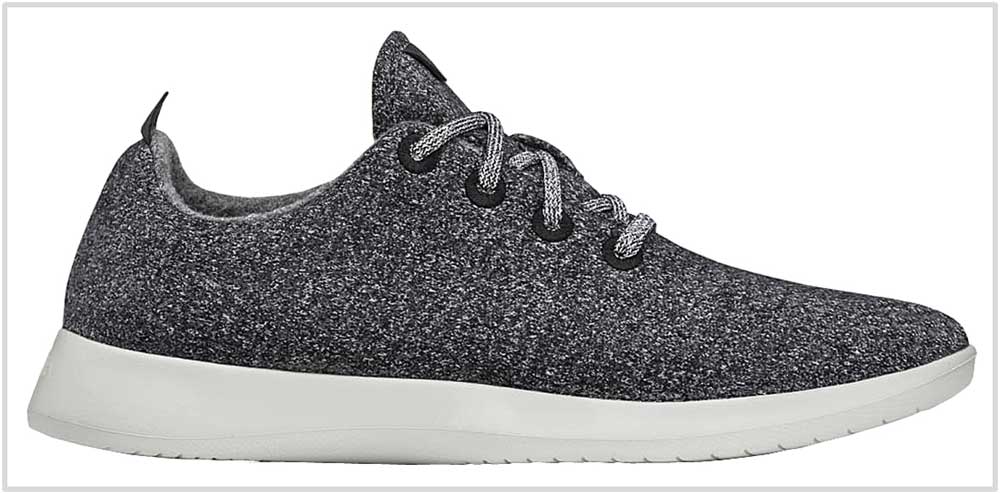 It's October, and the temperatures are gradually dropping to single digits in many parts of the world. It's just the right weather to wear a pair of Allbirds Wool sneakers – if walking or mild gym workouts are all you plan on doing during your trip.
The Merino Wool upper and insole keep the feet warm and comfortable while the single-density EVA cushioning keeps the weight down.
2) Allbirds Tree Runners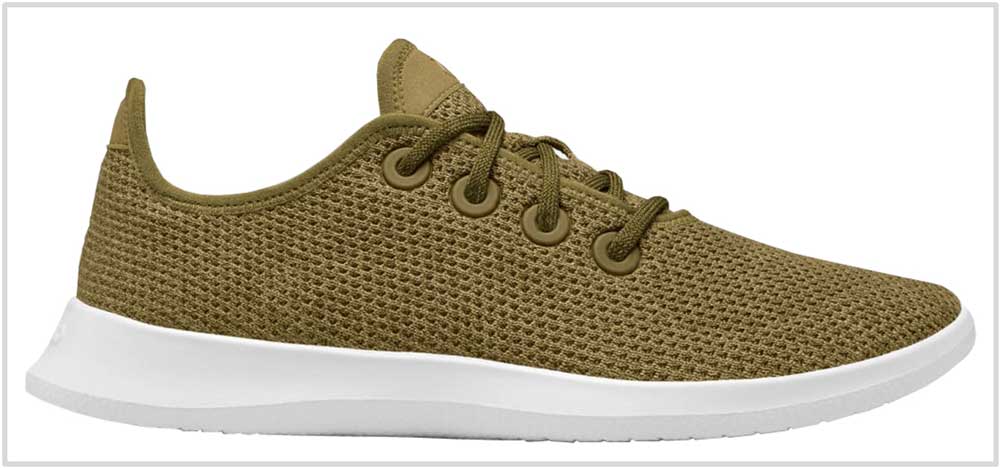 The Tree Runner, as the name suggests, is made partially of fibers derived from Eucalyptus trees. Not every travel destination is cold even during winters – for example, the reverse seasonality of Australia means that you'll be greeted by summers in December.
If that's the case, the breathable upper of the shoe might be just the thing.
3) Nike Free RN Flyknit 3.0
A fully collapsible upper? Yes. A flexible midsole? Very. Super lightweight? Of course. Good for treadmills, gym workouts, walking around, short road runs, and everything in between? Check. The Nike Free RN 3.0's laceless slip-on design is perfect for easy on and off.
Its small footprint occupies less space when packed, leaving room for the more important stuff.
4) Nike Flex RN 2019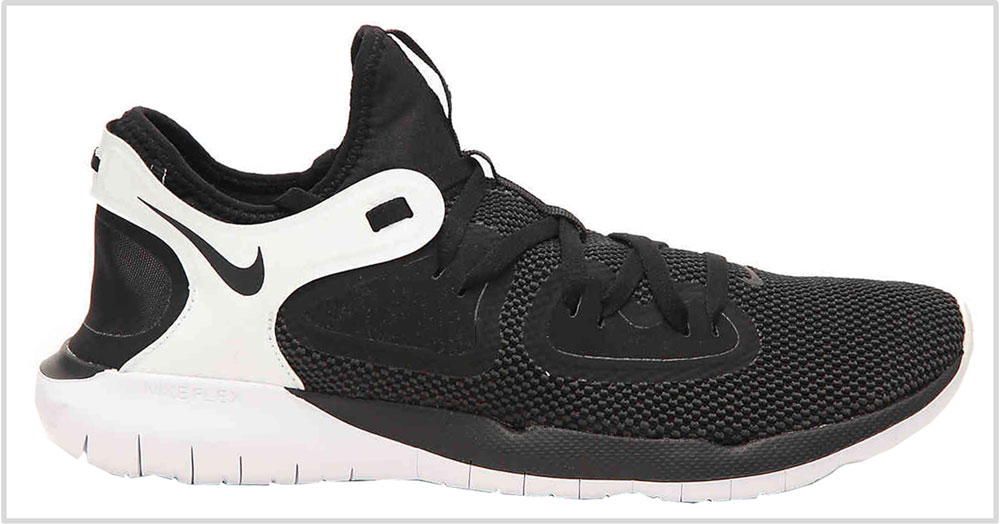 Though the Nike Flex RN 2019's sock-like upper has fused overlays and a supportive heel strap, it packs flatter than regular trainers. The flexible midsole allows you to contort the shoe to pack it in the way you like.
Besides its travel and packing friendly design, the Flex RN 2019 is also versatile and comfortable enough for a variety of activities of a mild athletic nature. The dual-density midsole has a Solarsoft layer for cushioning required during short treadmill and road runs. The flexible outsole is also supportive enough for gym workouts.
Though the Flex RN is supposed to be inspired by Nike Free, it is closer to the original Free concept than the recently released 5.0 and 3.0.
5) Nike Flex Contact 3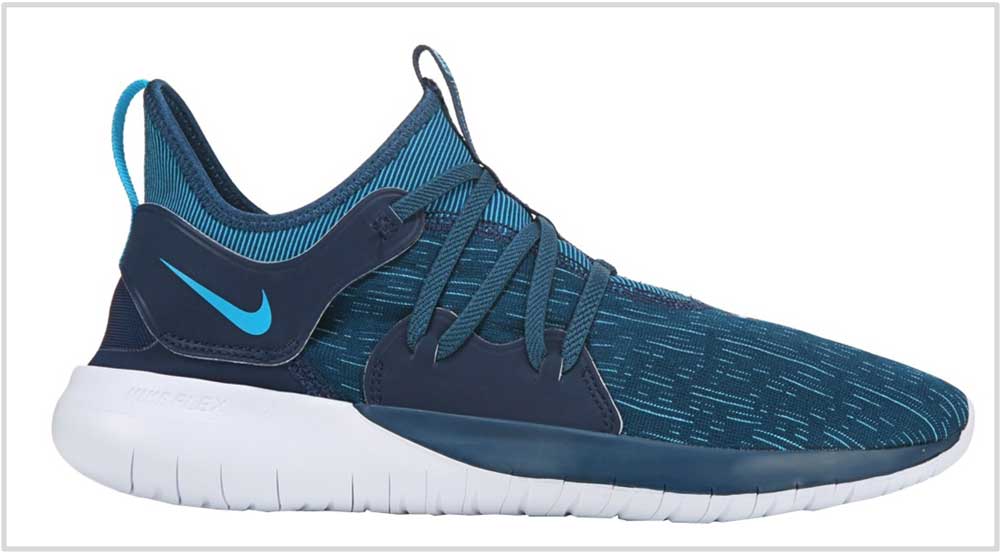 The Flex Contact 3 is a sub $100 shoe with an easy-going upper fit, so it's not as supportive as the Flex RN 2019. You have laces, but the fewer rows tend to apply top-down pressure if cinched tight.
So while the flexible midsole and the minimal upper makes the Flex Contact 3 a good travel and casualwear shoe, you're better off with other Nike shoes like the Flex RN or Free RN if activities like running and weight training are involved.
6) Nike Flex Experience RN 8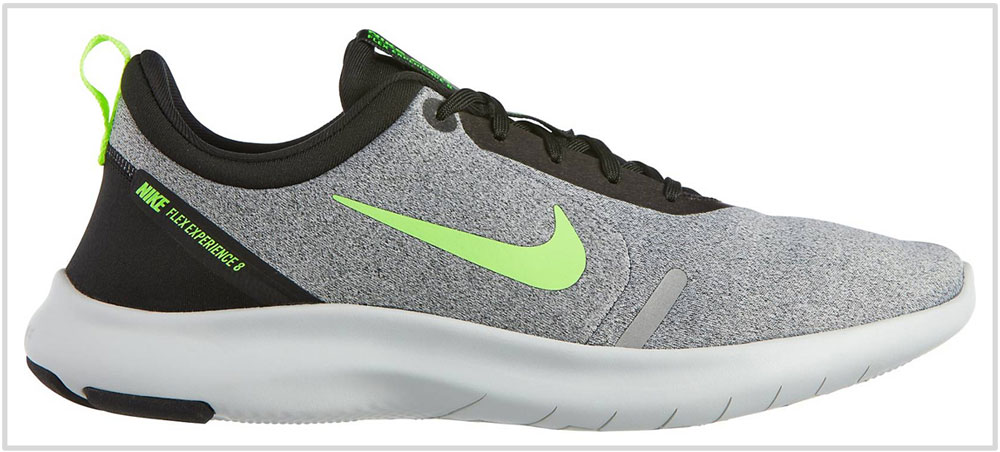 The Flex Experience RN 8 is an extension of the Free platform at a sub-$100 price.
Its generously grooved foam midsole makes the ride cushioned and flexible. Its 7-ounce weight and pliable construction help you create room for the more important stuff in your luggage.
7) New Balance Zante Solas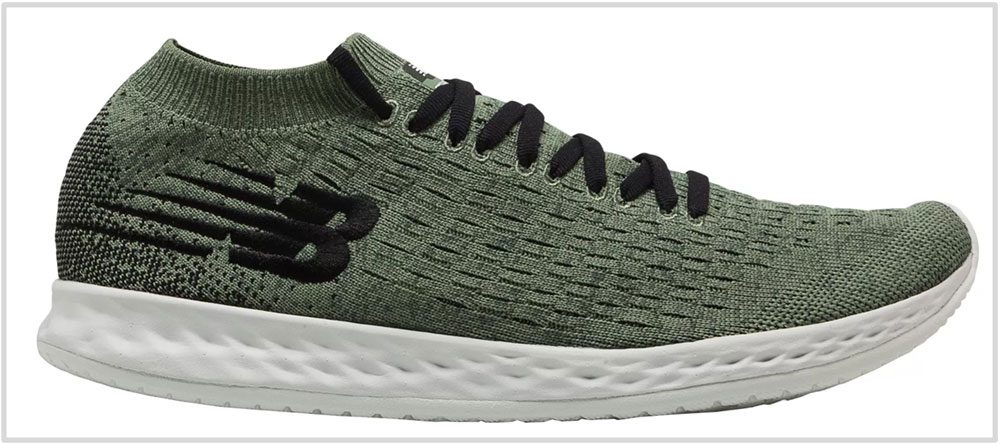 The Fresh Foam Zante Solas equals the Nike Free when it comes to being a travel-friendly shoe. The most noteworthy aspect of the Zante Solas is its weight. At a mere 5.3-ounces, the Zante Solas towers – sorry, floats above other shoes on the guide. This is one of those shoes which can be slipped into your carry-on bag without any worry.
What makes the Solas so lightweight? The foot covering is nothing but a single piece of collapsible knit mesh. The sole is a midsole-outsole composite so there's a surprising amount of cushioning comfort for a shoe this light.
New Balance must be the only brand offering widths on shoes with knit uppers. The Solas comes in a wide too.
8) Altra Solstice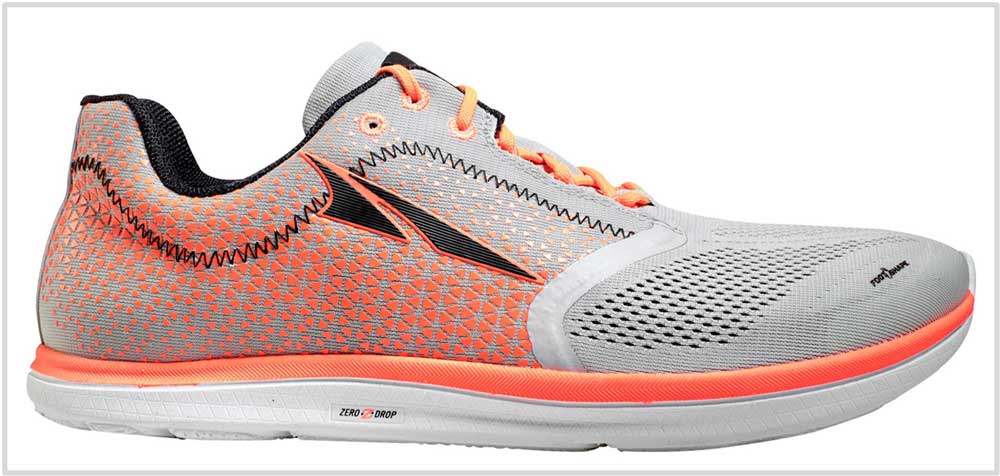 The Solstice's 6.9-ounce build keeps the weight of your bags low without taking up a lot of room. The soft upper is almost-collapsible, so you can pack it nearly flat.
The 23 mm thick, zero-drop midsole isn't the cushiest running shoe around. But if all that you want is a shoe to take care of your short runs during traveling, the Altra Solstice will do just fine.
9) New Balance 890V7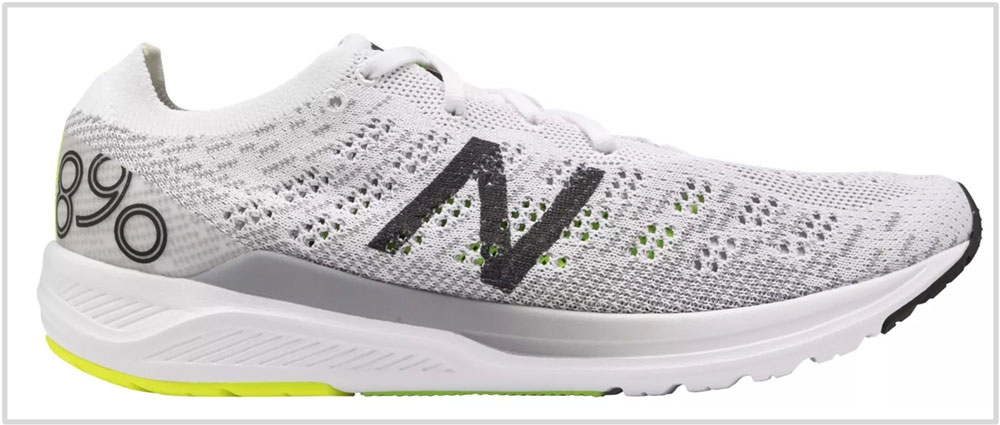 The new 890V7's updated fit and ride quality is a topic to be discussed in a separate review. Purely in the context of this guide, the changes on the 890 make the latter very travel-friendly.
The V7 loses 2-ounces over the V6 to end up at 7.2-ounces – which is the ideal weight for a travel shoe. There's plenty of smooth cushioning for road and treadmill runs.
New Balance puts in a proper padded tongue over a breezy knit upper for interior comfort. The upper packs almost flat except for the heel.
10) Skechers Flex Advantage 3.0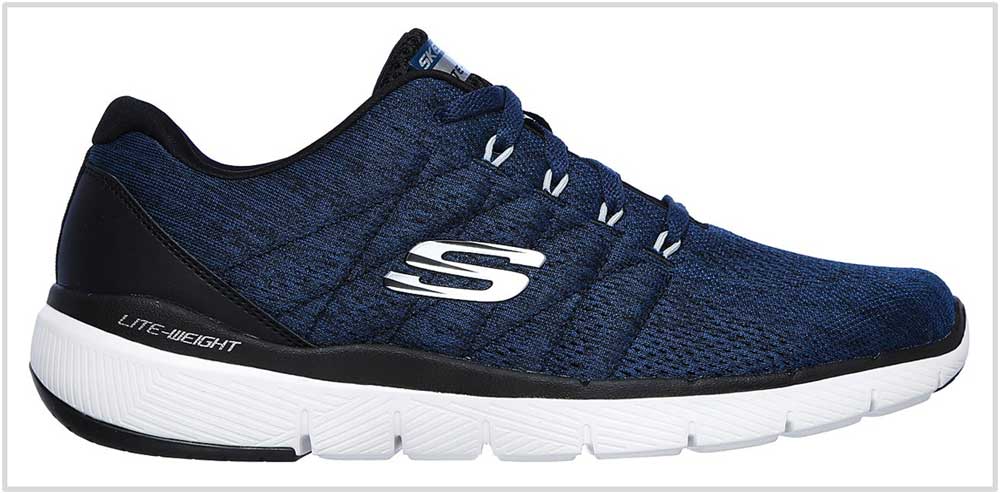 The Flex Advantage is not a serious performance running shoe, but it's great for short runs, gym training, and everything in between. Which makes it an excellent budget choice as a travel shoe.
You get a flexible and cushioned midsole under a soft, true-to-size upper which doesn't occupy a lot of space inside your bag.
Also see: Skechers Flex Advantage 2.0
11) On Cloud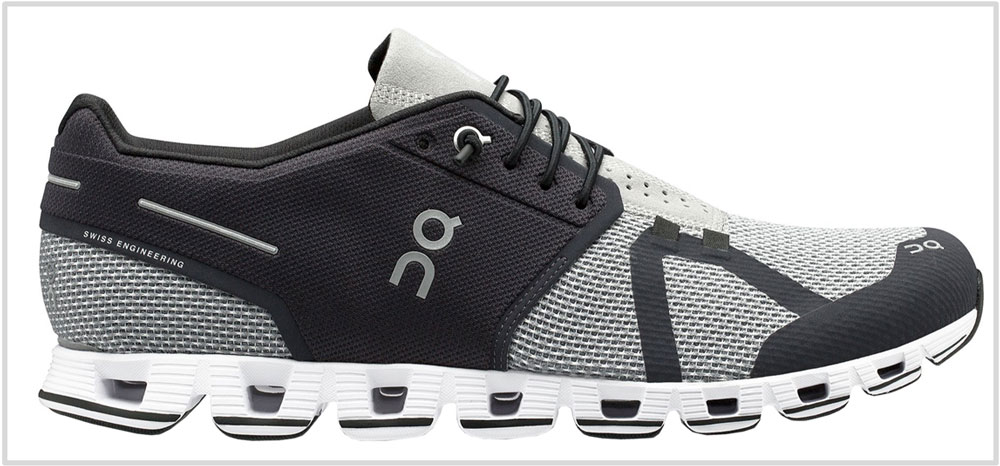 The On Cloud is a lightweight, do-it-all running shoe with a comfortable upper. Its elasticated, cord-based lacing is great for frequent airport transits and the security checks which come with it.
The foam midsole has a colony of the trademark hollow chambers, making the On Cloud great for runs of short to medium distances.
Also see: The On Cloudflow and On CloudX.
12) Reebok Instalite Lux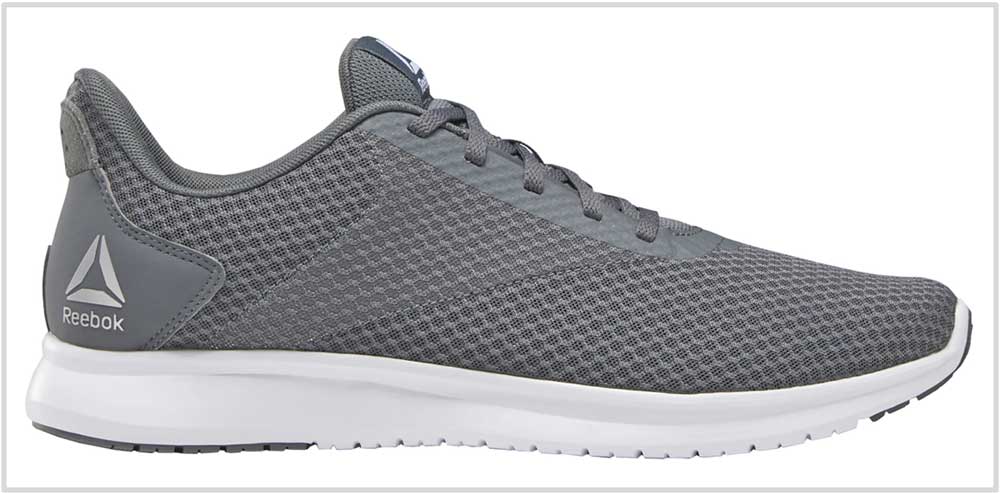 The travel-friendly Reebok Instalite Lux doesn't cost an arm and a leg. A mesh upper is paired with a lightweight, single-density EVA midsole to create a $60 shoe that has a smooth fit and a cushioned ride.
Even though the construction is pretty basic, it suffices for runs and gym training of a mild nature. The pliable upper and relatively low-profile midsole offers a good packing economy.