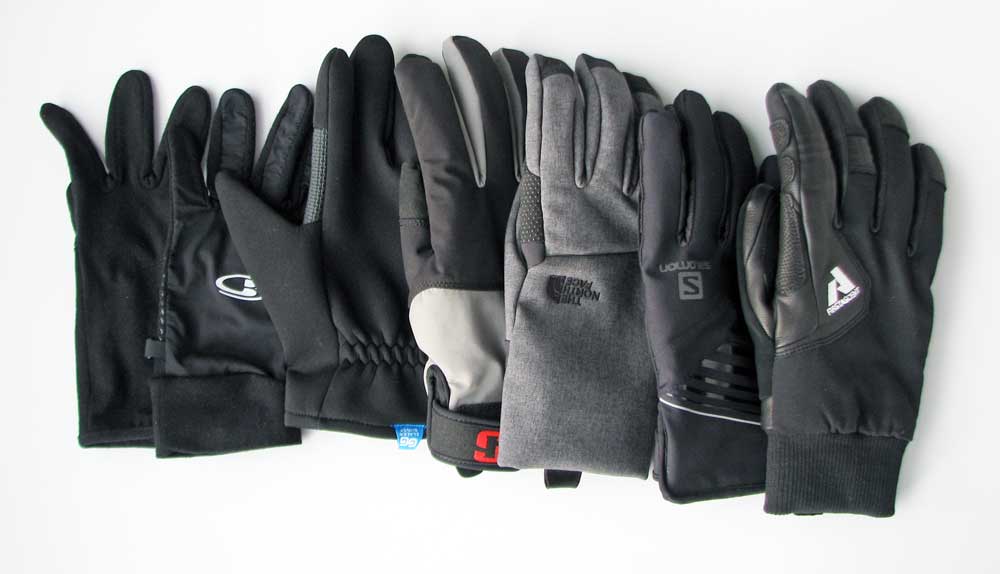 Writing a buyer's guide on toasty gloves for cold-weather runs – how hard could it be?
After all, solereview has written about products and topics that are a lot more complex. We've dissected the Nike Vaporfly and its Carbon plate after running in them for several months.
We've often written 5,000+ word technical shoe reviews, and put together dozens of curated lists. We've published articles on 3D printing, factory automation, and the viral post about the economics of a running shoe.
So we assumed.
How wrong we were.
Finding a pair of gloves that keep your hands warm in frigid temperatures was a frustrating exercise. It took over a month to get to a point where we could think of recommending a product.
This process involved spending (and wasting) hundreds of dollars, visiting dozens of stores, dealing with either ignorant or unscrupulous retail staff, and finally testing the gloves outdoors in frigid temperatures.
Lucky for us, the Arctic blast chilled parts of Canada and the US earlier in November so we could test the gloves under the ideal conditions. Here's are theweathernetwork screenshots of what're talking about – in Celcius and Fahrenheit for your reading pleasure.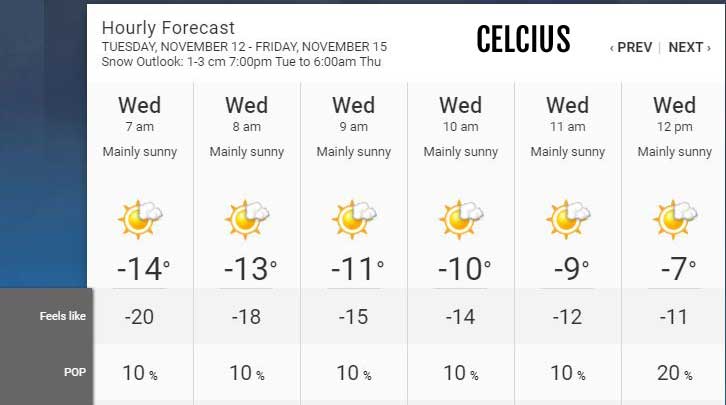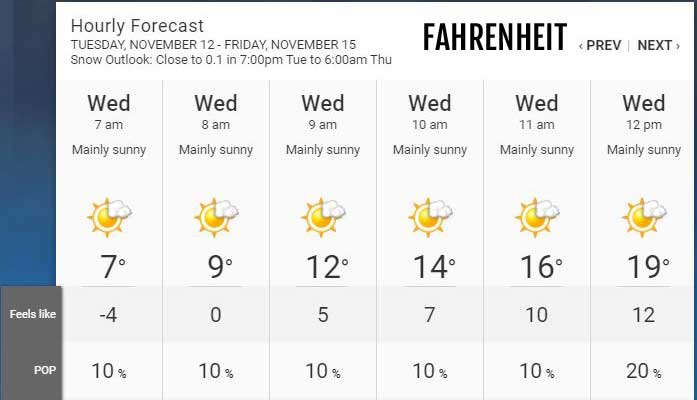 We'll cover the selection criteria for a proper winter glove, but we'll highlight our recommendations first. Buy all three gloves, and you're pretty much covered for most kinds of winter – from the mild nip in the air to the very cold.
1) Salomon RS Warm Glove: The best glove (when used with a liner) for temperatures 5 C/40 F and warmer (inclusive of windchill/feels like).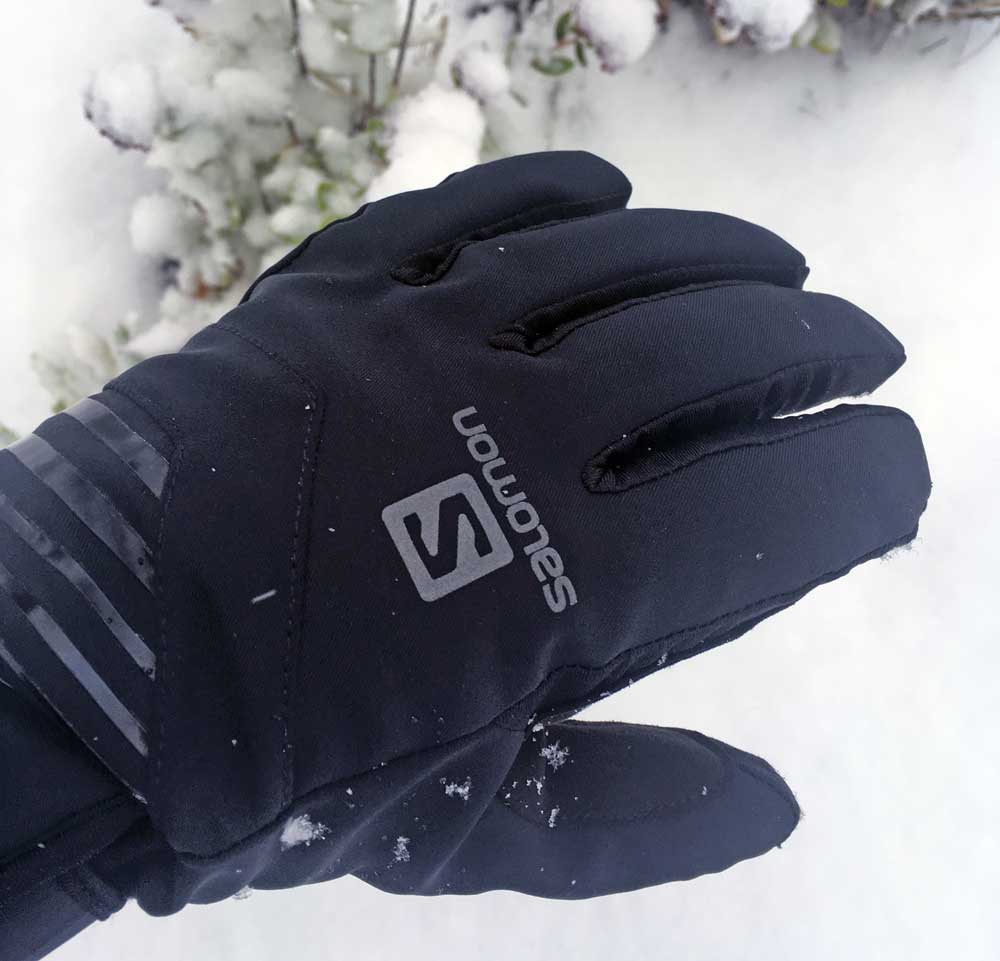 This glove is non-touchscreen compatible. Please use the recommended Liner glove or a similar product for the best results.
The Salomon RS Warm Glove impressed us despite its thinner build. The synthetic soft-shell on the back of the hand does a decent job of blocking the wind in milder winters (5 C/40 F and up).
Inside, the Thinsulate lining helps retains heat – as long as you're not running sub-zero temps, that is.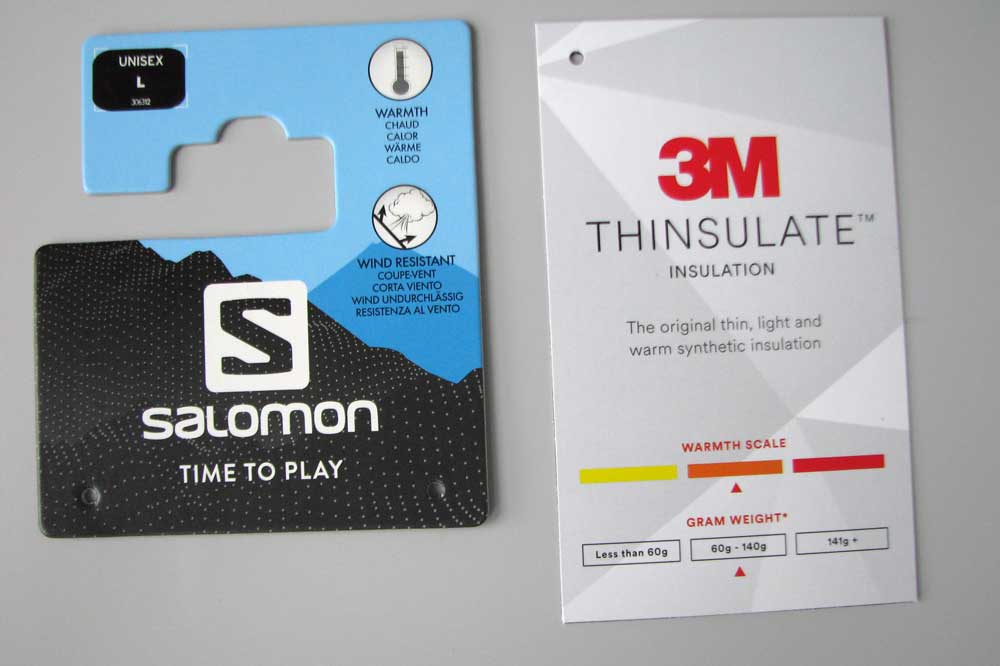 When used as a stand-alone glove, the best use-case for the Salmon RS Warm would be Fall and early spring temperatures in colder geographies.
That being said, you can extend the RS Warm glove's temperature range (upto -5 C/ 23F) with a liner glove. We ran in 0 C/32 F (no windchill) with both the gloves layered together, and it got warm pretty quickly. We recommend the Icebreaker Merino Wool Glove Liner.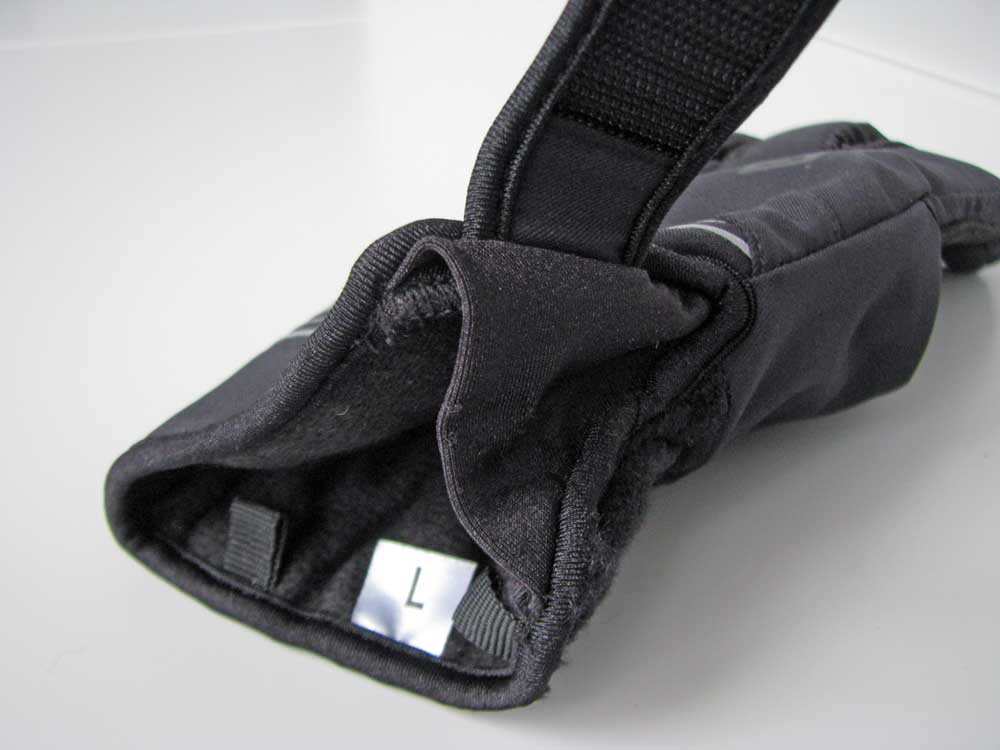 That is why we appreciate the Velcro cuff that comes in handy with liner gloves. That way, you can safely take off the RS Warm glove without yanking the liner along.
On the flip side, the thin material used between the fingers tends to snag and pill fairly quickly.
The gloves fit true to size. However, if you want to make room for a liner, it's best that you size up – like we did.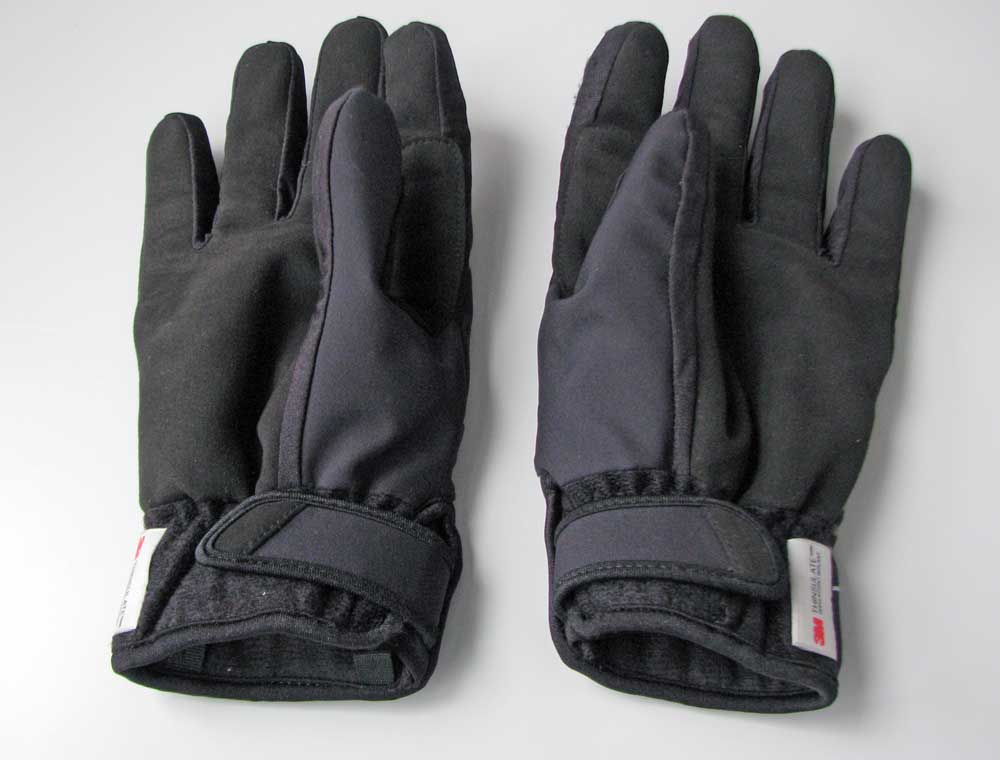 The palm is layered with synthetic microfiber for grip and durability; the Salomon logo is reflective for low-light visibility. The finger tips are not touchscreen compatible.
2) Eddie Bauer First Ascent Guide Glove: The best glove for temperatures between -10 C/ 14 F to 5 C/40 F (inclusive of windchill and feels like).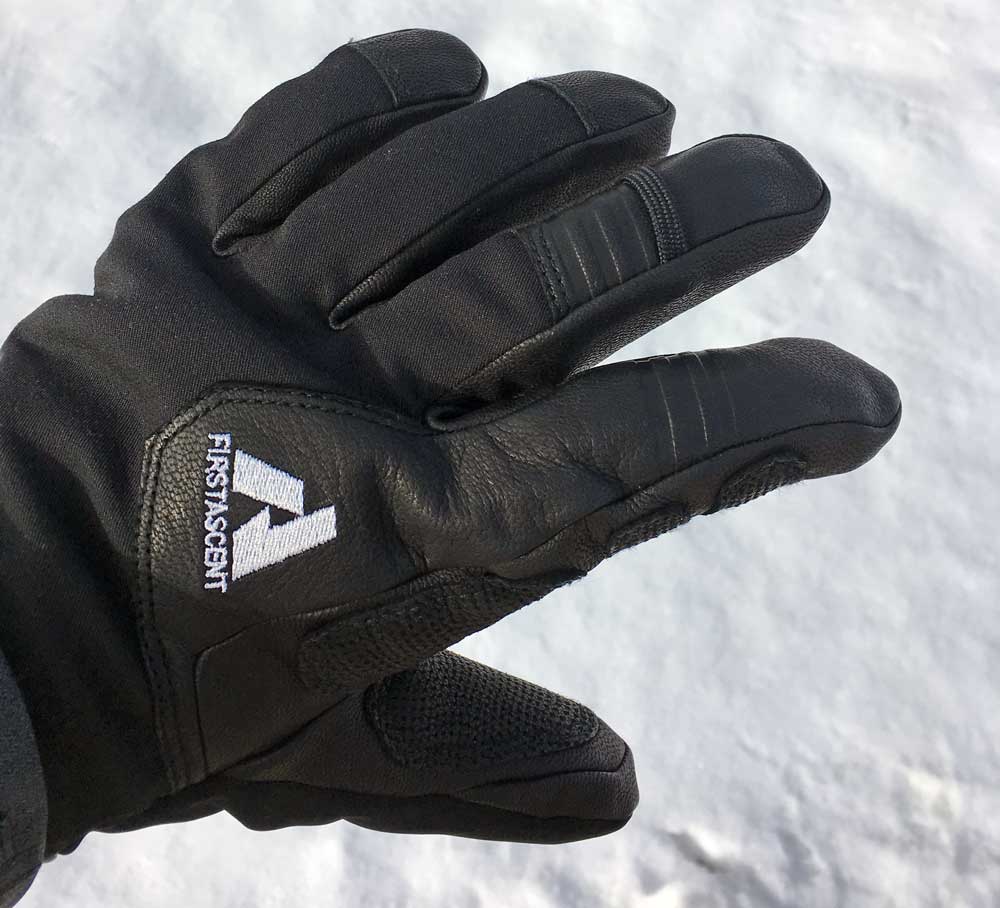 This glove is non-touchscreen compatible.
The Eddie Bauer First Ascent Guide Glove is our top pick if you need just one winter glove* (when paired with a liner) to do it all. It is extremely comfortable and does not have a bulky gauntlet.
Instead, an elastic ribbed cuff makes slipping on and off the glove super easy. This way, you can also take a quick look at your GPS watch or fitness wearable without struggling with the over-cuff.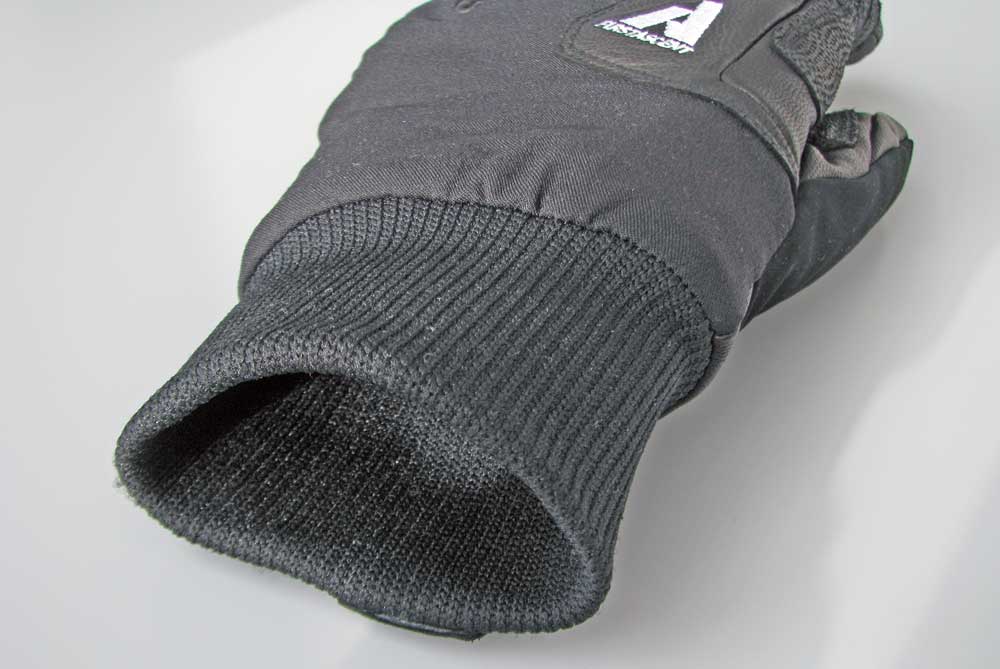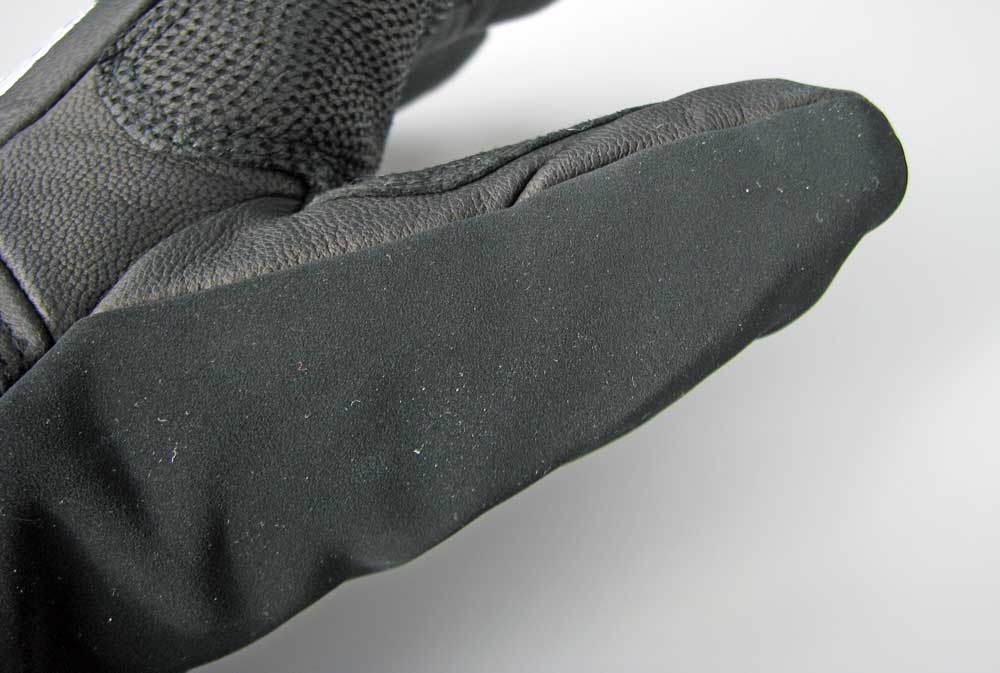 This glove strikes a great balance between insulation and a fit that allows for a reasonable level of dexterity. The outside of the thumb is lined with a softer material that is designed to be used as a nose-wipe. Surprisingly, the fingers are not touch-screen friendly.
Based on our research and real-world usage, this is the only five-finger glove that kept the hands insulated – even when the air outside was -10 C/14 F (without windchill). Otherwise, this level of warmth is usually found in mitts or gloves with gauntlets that are far bulkier.
So what makes the Guide glove warm?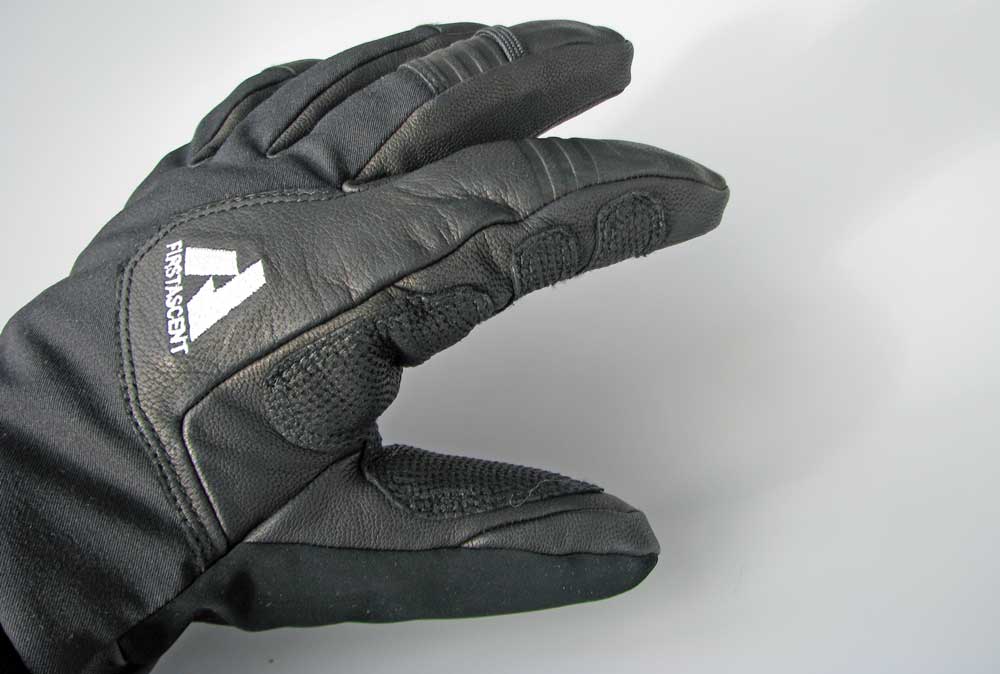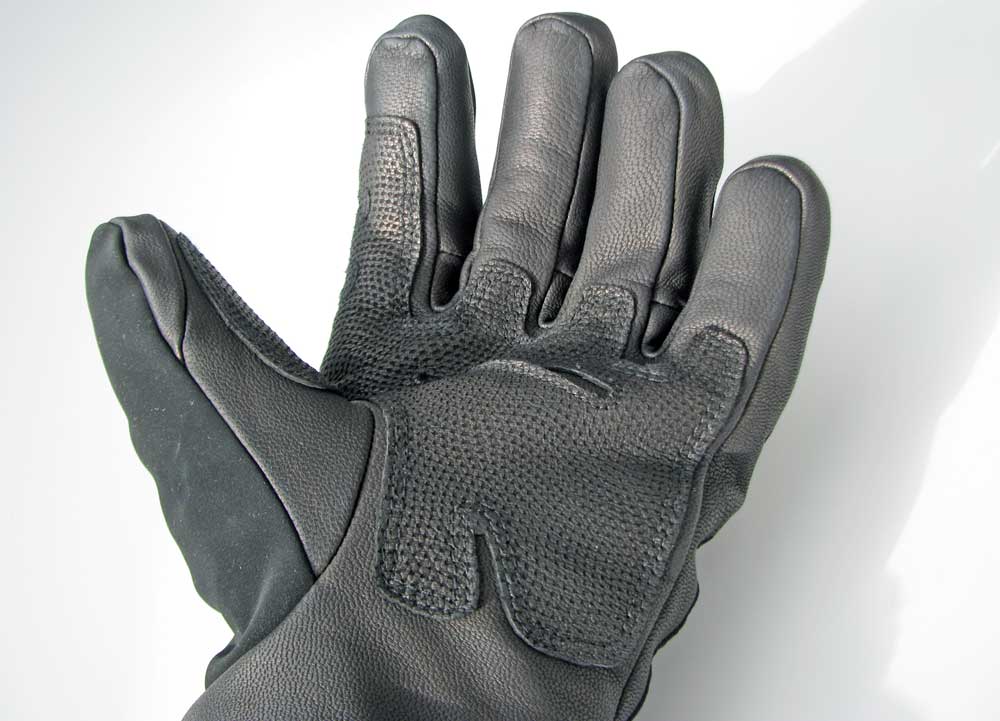 Both the front and palm of the hand are insulated with PrimaLoft Gold and Polyester Microfleece. The Goatskin leather on the palm and fingers add durability and protection against the wind. The exteriors are water-resistant, but not waterproof.
Here, you won't get the tactile feel of thinner running or cycling gloves, but then, gloves from the latter category are pretty useless when it gets really cold.
The sizing is form-fitting. We chose a size up (L instead of M) for better comfort and some margin to accommodate a second liner glove. However, if dexterity is a priority, staying true to size is recommended.
It's worth bearing in mind that your hands might feel hot when the temperatures are above zero. On the other hand, running outdoors in a windchill of -20 C/-4 F makes the hands cold but not numb.
For use in temperatures colder than -10 C/14 F, layer the Eddie Bauer Guide with the Icebreaker 260 Tech Glove Liner (more details below) for the best results. This also applies if you have 'cold hands'.
The First Ascent Guide is pricey but you're sure to find deals if you shop around. We got the EB Guide at 40% off the sticker price at Eddie Bauer's in-store sale.
Some users had commented online that the EB Guide version 1 was warmer due to a Merino Wool lining – which the current glove lacks. But as we do not have the V1, there's no way to compare and validate that feedback.
*The Guide Glove will not work for extreme winter (-30 C/-22 F types). For those conditions, you'll need to get a gauntlet glove with a goose-down or electrically heated insulation. OR you can wear a warm mitt with an under-glove or wool liner.
3) Icebreaker Merino 260 Wool Glove: The best liner glove.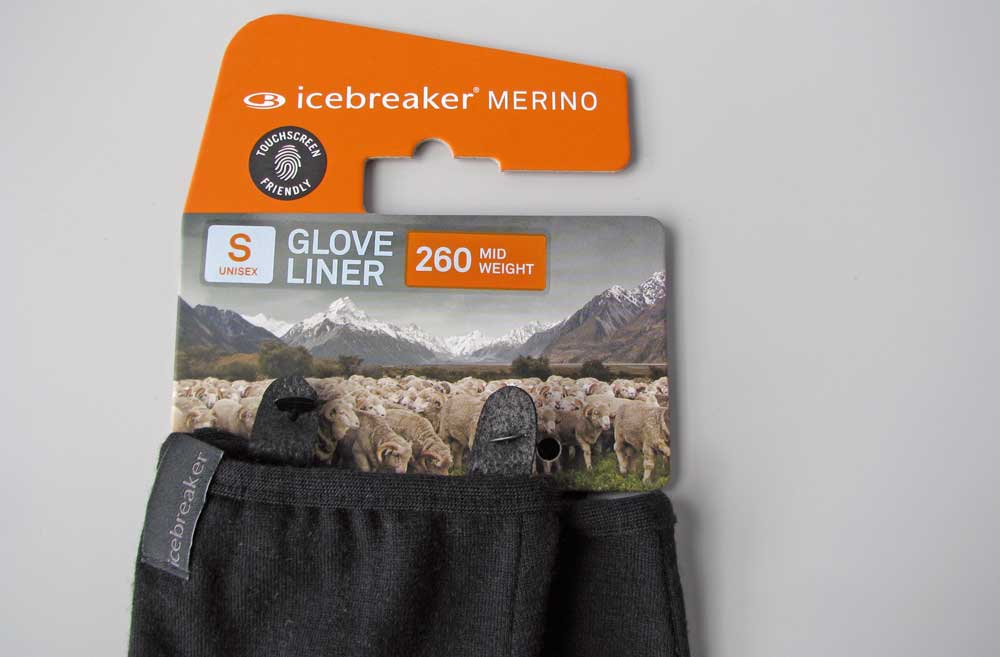 Most Icebreaker products are made using Merino Wool, and the Unisex 260 Tech Glove liner is no exception.
The fabric is 95% Merino along with 5% Lycra that gives the glove its stretchy fit. The tip of the thumb and index finger have a Polyester and Nylon overlay to make the glove touch-screen friendly.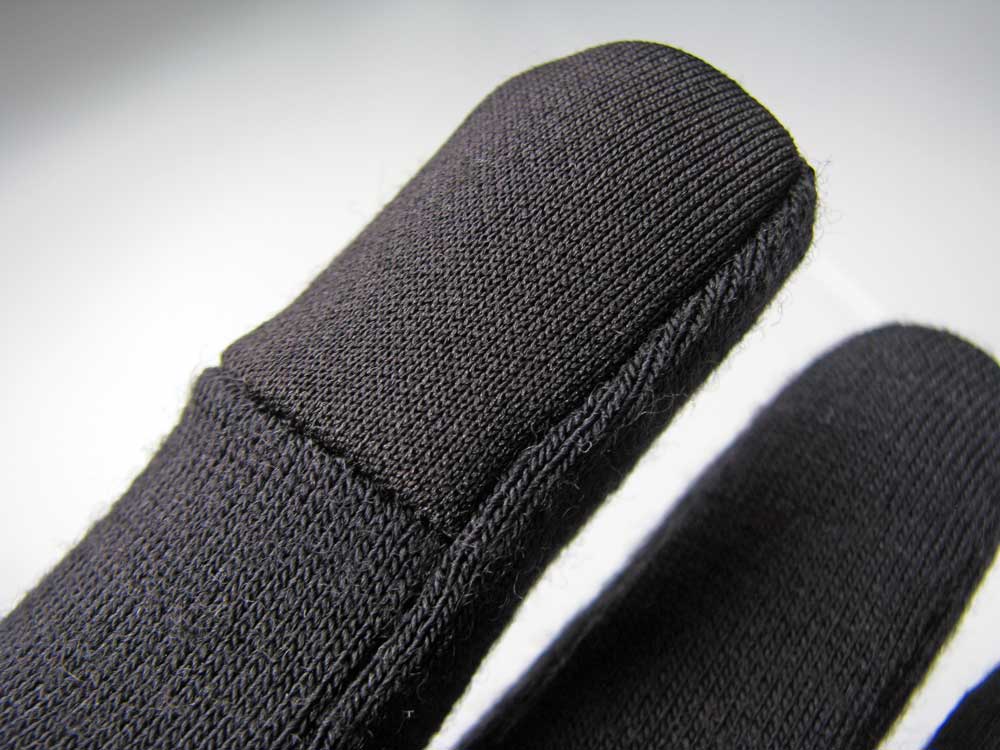 The Merino wool is non-itchy and feels smooth and thin over the skin. The glove fits slightly larger – meaning you can opt for a small when your glove size is medium. This results in a snug fit that does not feel baggy under a shell glove.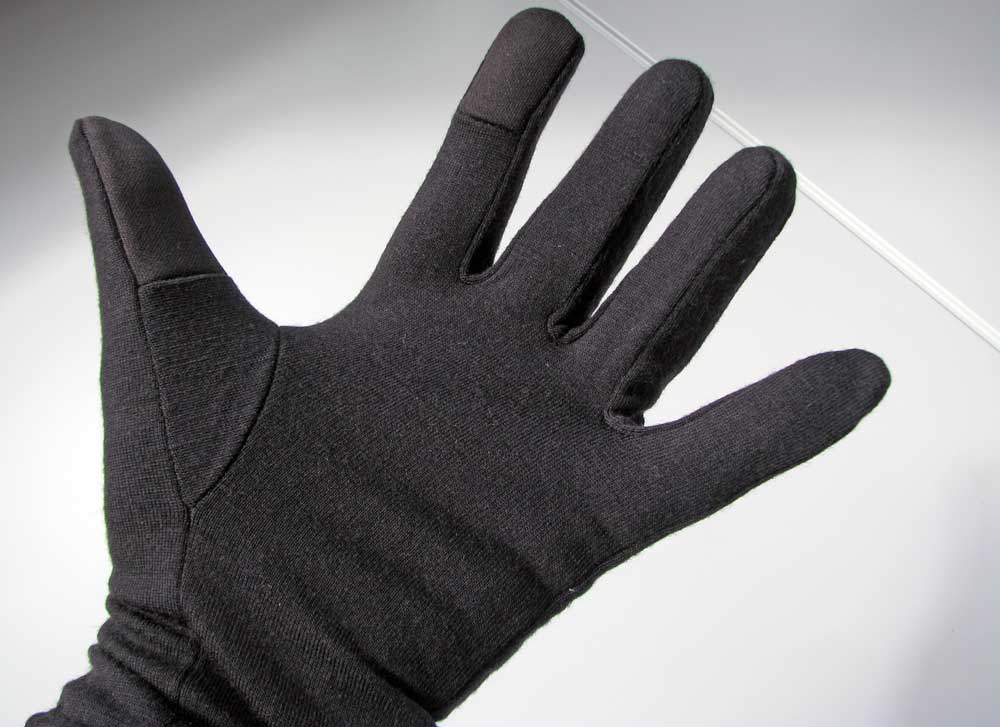 That wraps up our glove recommendation. Stick around if you want to know more about how to choose a winter running gloves. We'll also walk you through some of the other products we tested during the making of this guide.
What should you look for in a winter-running glove
For a glove to be winter-worthy, only two things matter – blocking and insulation.
Blocking is the property of the glove to keep the cold out. An outer shell that is made of tightly woven synthetic works well when used together with an insulant. This layer should block the wind (and preferably moisture) and also be a poor conductor.
Insulation retains warmth by preventing the heat from escaping. In winter gloves, this is achieved either by synthetic or Goose down insulation.
Some gloves may also be electrically heated – but that's an entirely different territory. The design also matters; a mitten will beat a five-finger glove any day when it comes to heat retention.
Natural down makes the glove bulky and expensive, so synthetic insulating fibers such as 3M Thinsulate, PrimaLoft, or in-house tech like the Columbia Omni-heat or the North Face Heatseeker are commonly used to trap heat.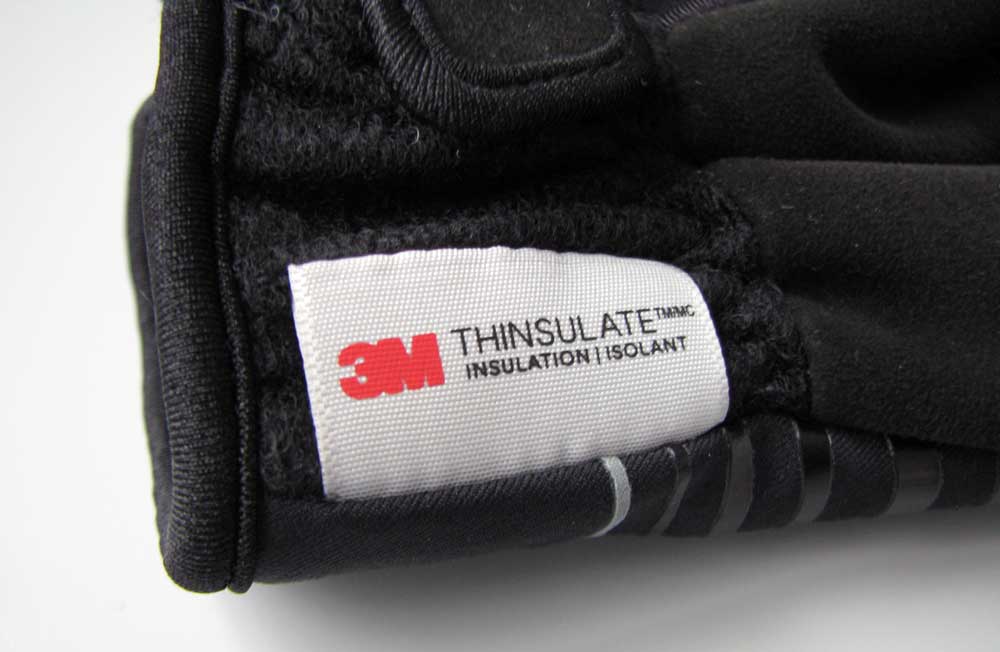 For example, the Salomon RS Warm glove uses Thinsulate whereas the Eddie Bauer glove is lined with Primaloft. If you prefer a down-filled winter glove, we recommend the Kombi Radical Gore-Tex glove.
Not all gloves with these insulating materials perform the same. Heat retention capabilities depends on the volume or weight of the insulation, as well as how good the outer shell is.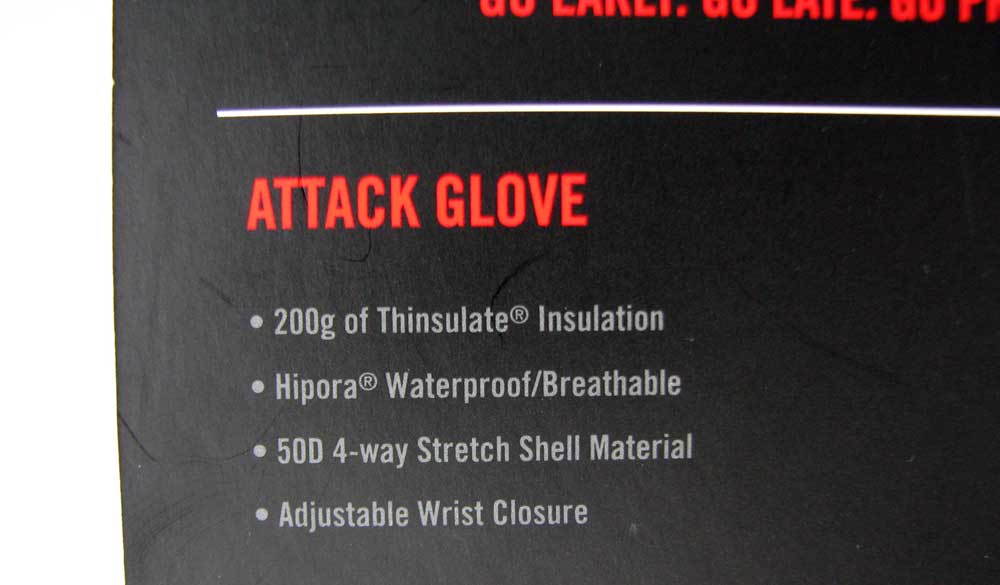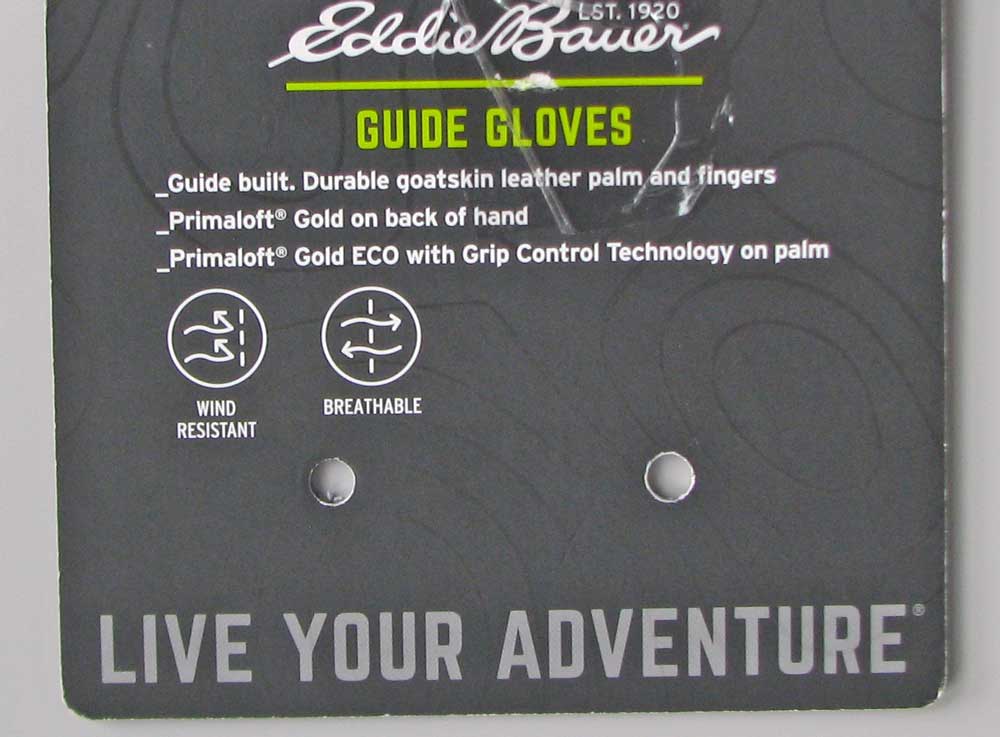 You'll often see specs mentioning the insulant weight (in grams or ounces) on the product label. Greater the content, the better it is for freezing winters. At the same time, higher insulation usually translates into bulkier gloves.
Thin running or biking gloves – regardless of whether they're made of wool, synthetic, or advanced waterproofing material are not suitable for freezing temps, no matter what the product literature or the person on the retail floor says. If you have such a glove, let us know and we'll test them.
There are other desirable attributes like touchscreen compatibility and waterproofing. Sometimes, it's hard to get everything in a single product. In that case, warmth should be the priority.
The cuff should be either elastic or adjustable. Otherwise, it is hard to slip on (and off) the glove – especially if you have broad hands. Having a slim, non-expandable cuff also makes wearing a liner difficult.
The back of the hand should be insulated and use a wind-blocking material. This is important because the back of the hand faces the wind when running – not the palm.
Finally, before heading out into the cold, create a 'heat reservoir'. In other words, slip on the glove and liner 10 minutes before the run – while you're still indoors. The insulation will trap this warmth and keep your hands comfortable during the run.
Solereview's selection process
Early on in the search process, we realized that gloves sold as running/active gloves have insufficient insulation. These are the kinds of gloves that are merchandised in running or biking sections of the store.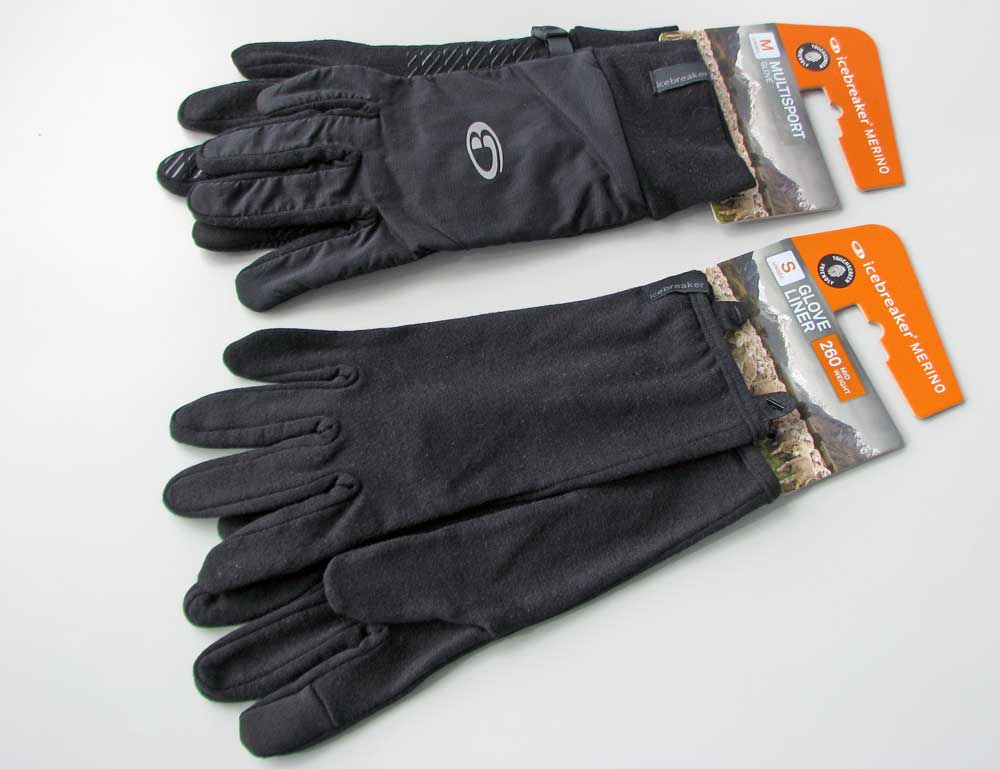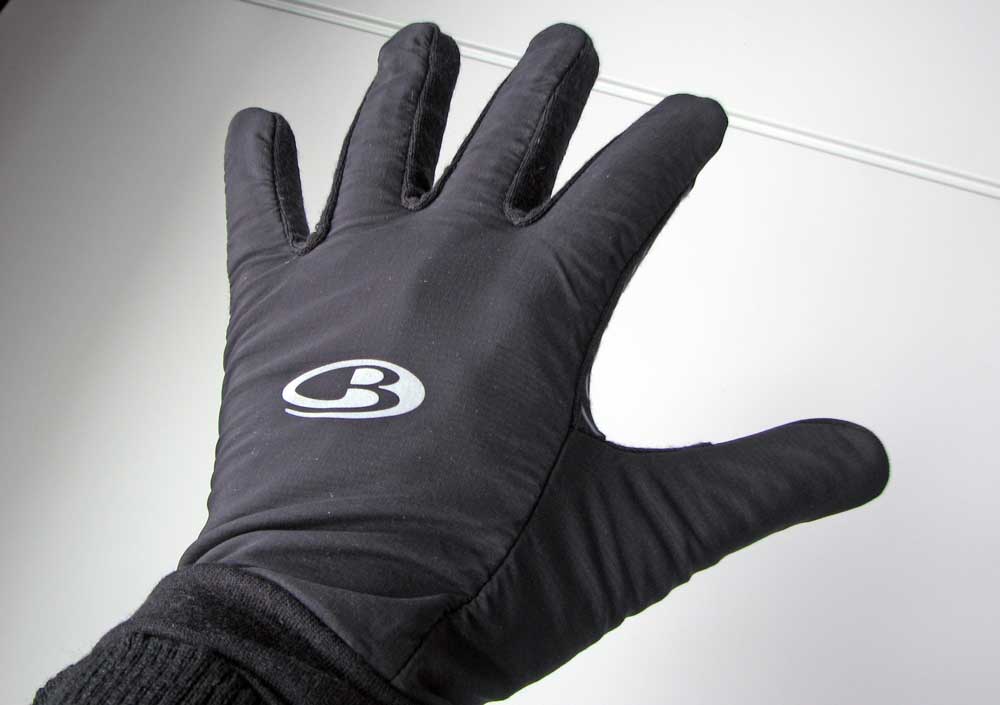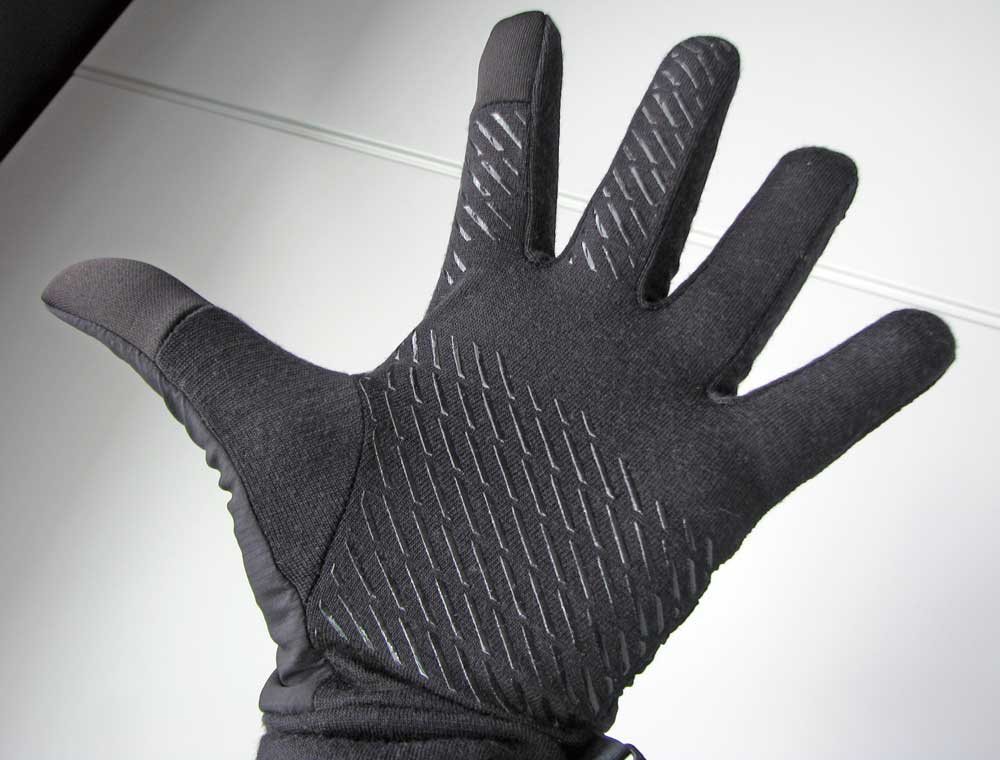 A good example would be the Icebreaker multi-sport – also known as the Tech Trainer Hybrid glove. The Icebreaker website claims these are the 'ultimate cold-weather training' gloves. Not sure what their definition of 'cold-weather' is, but these are nothing more than Spring gloves or a liner for a real winter glove.
It was surprising to see some of the thicker gloves fail the cold test. Gloves from The North Face were surprisingly bad at keeping the cold out.
The North Face Apex + Etip glove, for example, was completely useless even in the mildest cold. Except for their thicker Gauntlets with Heatseeker insulation, many less expensive gloves like the Etip or Closefit Tricot gloves are merely expensive hand-coverings that are more style than function.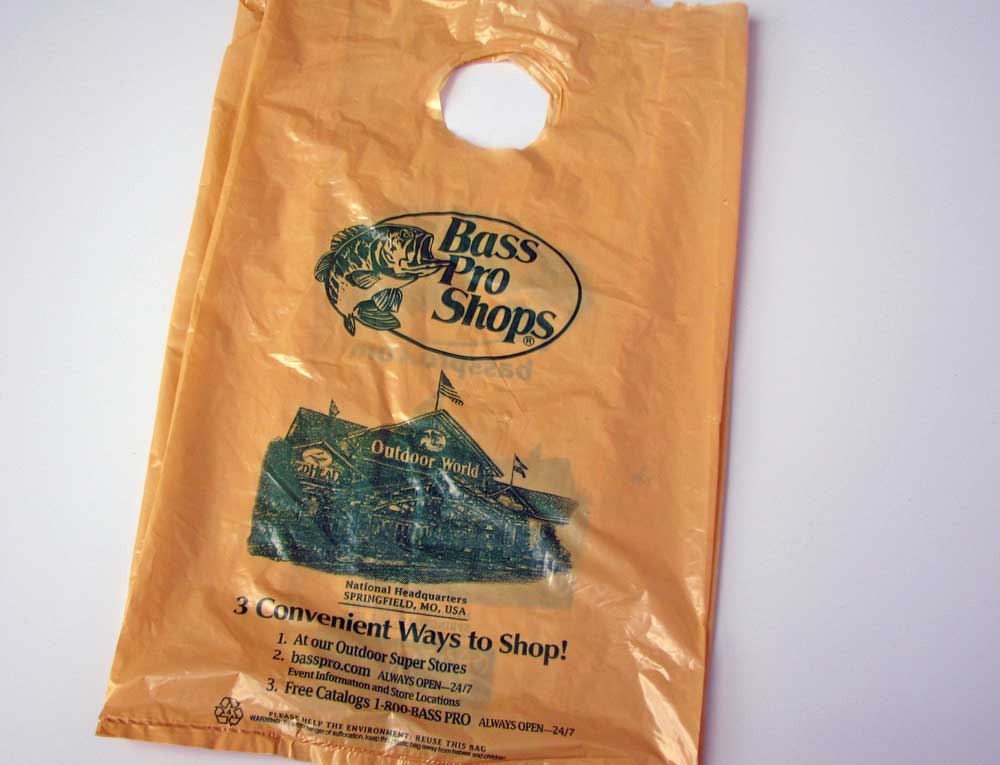 We then looked at gloves from other categories like Nordic skiing, alpine climbing, mountaineering, motorcycling, and hunting.
And that's not all, we had an experienced ice-fisherman help us look at few gloves at the Bass Pro shop. We bought several gloves – including the Glacier Glove Kenai, the Striker Ice, Cabela's shooting gloves, and a few more.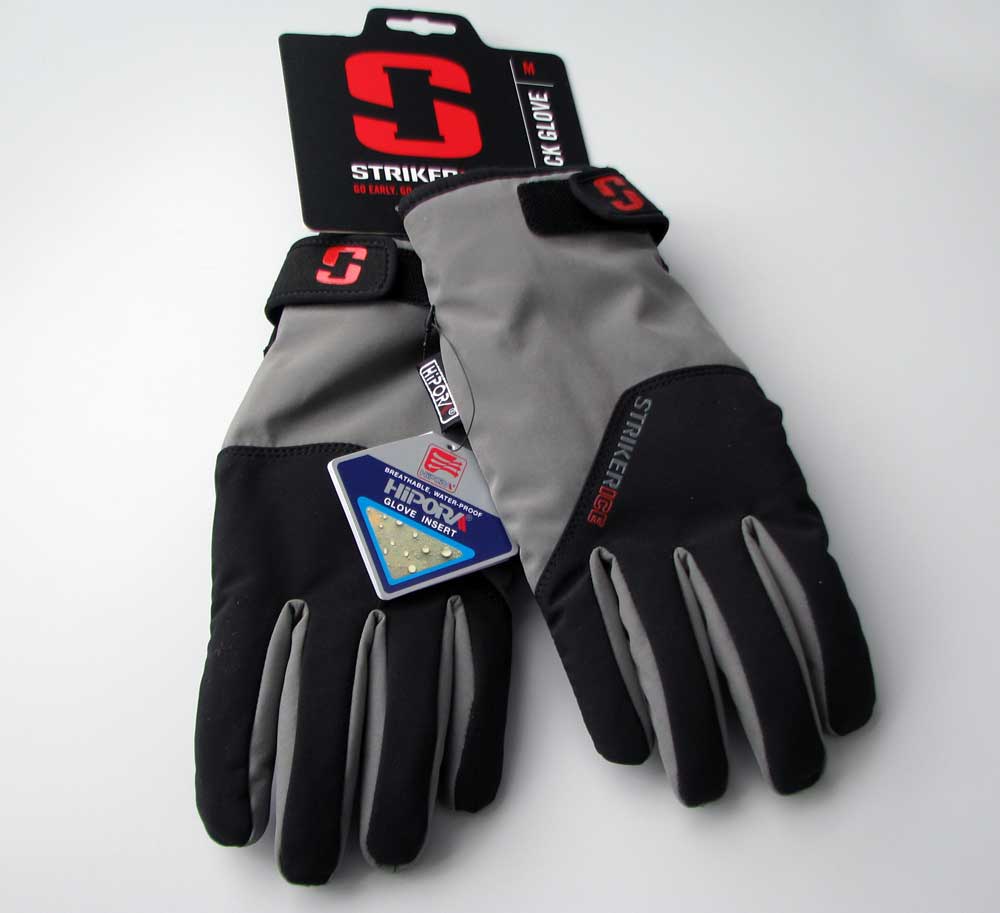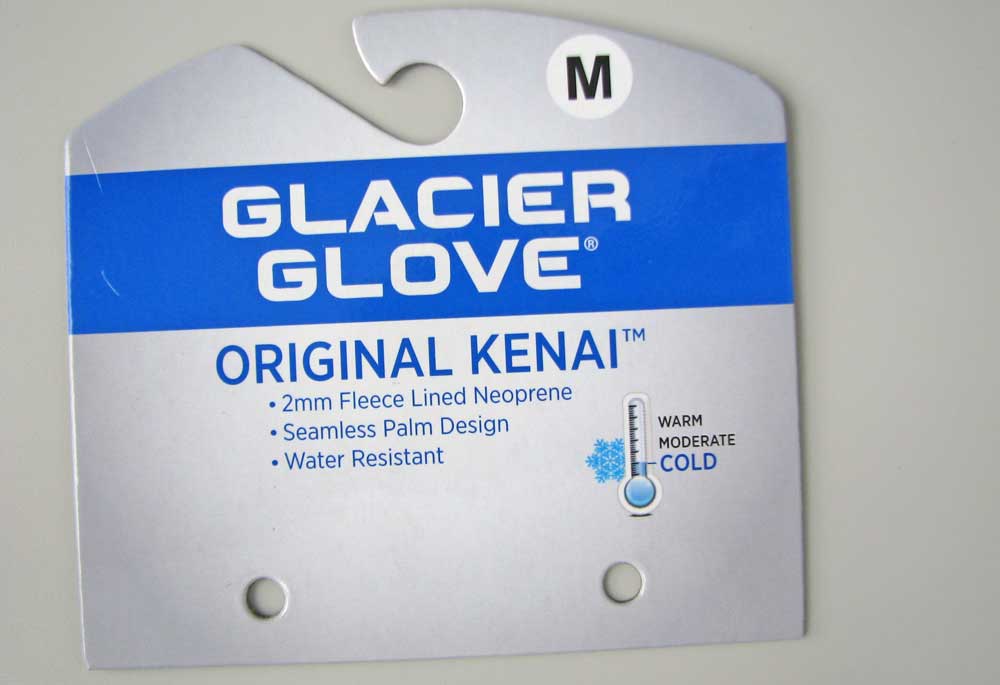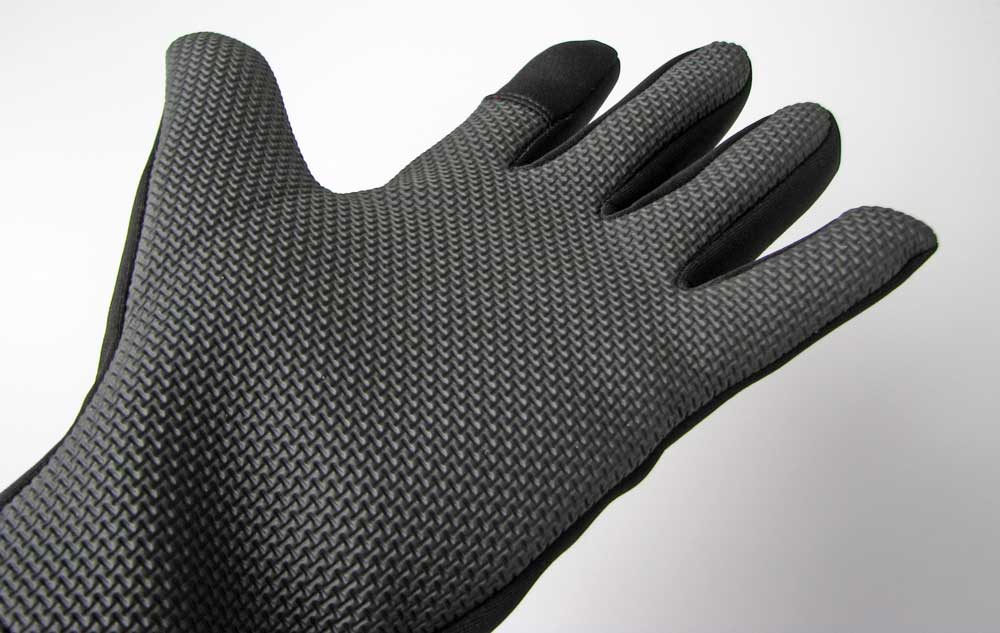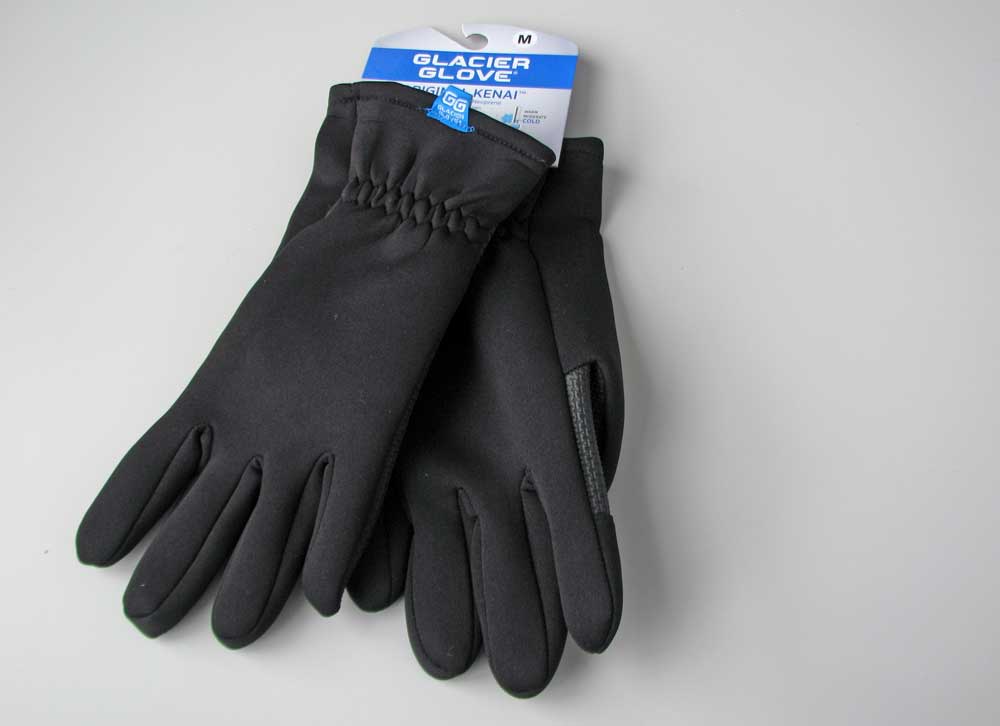 Unfortunately, none of them had sufficient insulation for the harsh cold. Gloves from hunting and motor-sports had too much protection (reinforced knuckles etc) that limited dexterity.
The Alpine and wintersports category was the last stop. There are plenty of options here but you usually have to sacrifice dexterity for warmth.
Out of all the gloves we tried, the Eddie Bauer happened to possess just the right balance between tactile feel and insulation for most winter runs. It is bulky when compared to running gloves, but that's a necessary trade-off for a cold-weather glove.
We loved the down-filled Gore-Tex gloves from KombiCanada's elite collection but did not include it in this guide due to limited availability.