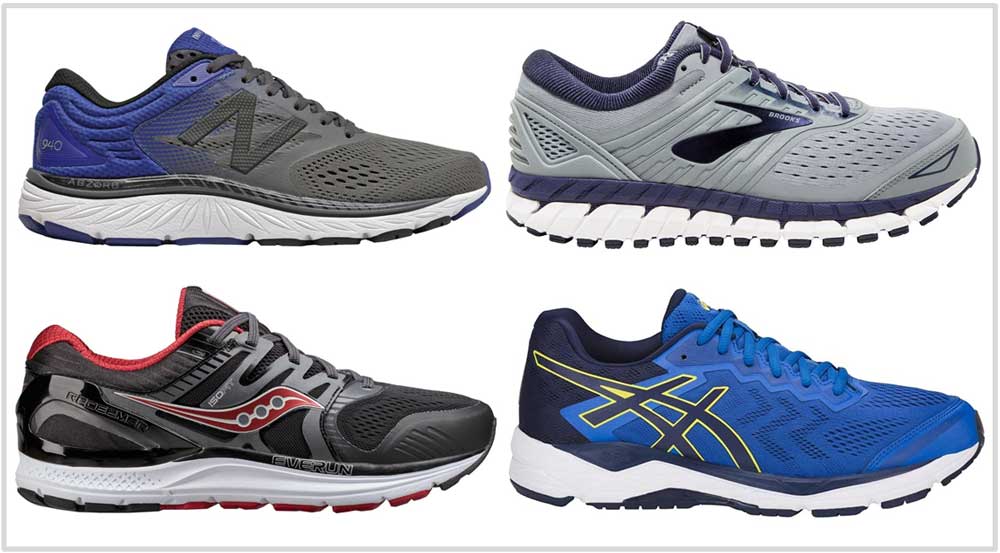 This article has been updated with current models for January 2020. We replaced the Brooks Addiction 13 and New Balance 940V3 with the Addiction 14 and 940V4 respectively.
As if life wasn't complicated enough, you've recently been burdened with a new task. That of finding a pair of running shoes that can fit your custom orthotics or aftermarket insole.
At any given point of time, there are nearly 500 different running shoe models for sale. So which models have enough interior space to accommodate a thick insert without severely affecting the fit and ride dynamics?
Making things harder are variables such as the kind of insole you have. The shoe compatibility may depend on whether you have an all-foam orthotic or a structured insole with a rigid frame.
So what happens if you stick a thick cushioned or structured insole into any running shoe?
If the existing (stock) insole happens to be thinner than the orthotic, the first casualty will be the interior room.
A thicker insert will push your feet upwards and create a tighter and uncomfortable fit – which is the opposite result of what you might be expecting. Your heel will also sit higher inside the shoe and may cause the collar to slip during runs.
Off the shelf and custom insoles can loosely be classified into three groups. The first kind is the cushioned orthotics made of foam or foam+Gel.
These insoles are designed to provide additional cushioning with the optional arch-support. A Spenco RX Comfort insole, the Spenco Arch Cushion, or the SofSole Memory Plus and Work insole are examples of this construction.
The second kind is a cushioned-support insole. Here, soft foam is used together with a supportive frame that is usually located under the midfoot and heel. This category forms the majority of aftermarket orthoses, including the Superfeet Flex series, Spenco Total Support, and the Sof Sole Airr Orthotic.
Finally, corrective insoles are the third kind. If you're familiar with Superfeet Green, then you know what we're talking about.
A rigid frame made from Nylon or TPE supports the foam layer from below. Technically speaking, even the first two insole categories can be 'corrective' from a functional standpoint. That being said, rigid molded frames are less pliable than their counterparts made of foam or Gel-Foam hybrids.
An orthotic can be either thick or thin in any of the said categories. For instance, the Superfeet Carbon is a 'corrective' insert by our definition but its thinness allows it to be placed in most running shoes.
A couple of things to note when pairing a shoe with orthoses. With the rare exception, most stock insoles provided with running shoes do not have a heel drop. The thickness is the same throughout the length of the insole.
The same thing can't be said of custom or aftermarket insoles. Many inserts have a higher heel, thus adding thickness to the overall rearfoot stack and altering the heel-to-toe drop.
An insert has a greater effect on the collar fit, so you should utilize the last row of lacing – also called heel-lock lacing – for an optimal upper fit.
The stock insoles of most $100+ shoes are thick enough to be replaced by foam-based cushioned orthotics or slim corrective insoles.
But here's a simple hack to free up room inside most Saucony running shoes. If you love wearing Saucony or are open to trying, then the following trick will allow you to fit most Orthotics without any problem.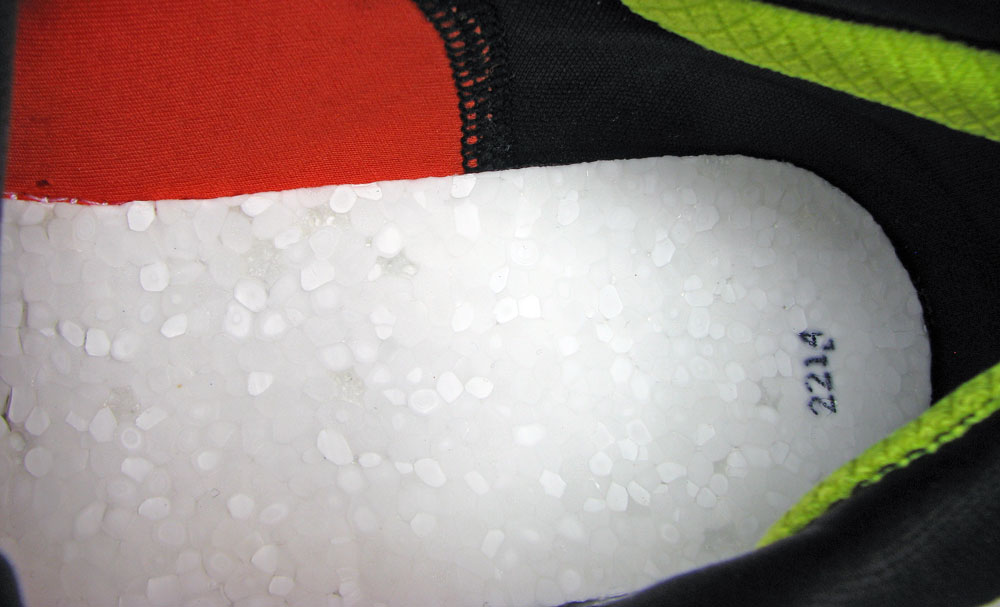 Recent Saucony shoes come with an Everun (now Pwrrun+) 'Topsole' and a removable Formfit insole. The Everun layer is affixed to the lasting but can be removed easily when pulled. Once you do that, you'll have enough room to accommodate inserts of most sizes.
But – if you don't like Saucony running shoes or find pulling out Everun Topsoles a chore, here you go. Our list of orthotic-friendly running shoes is listed alphabetically.
1) Asics Fortitude 8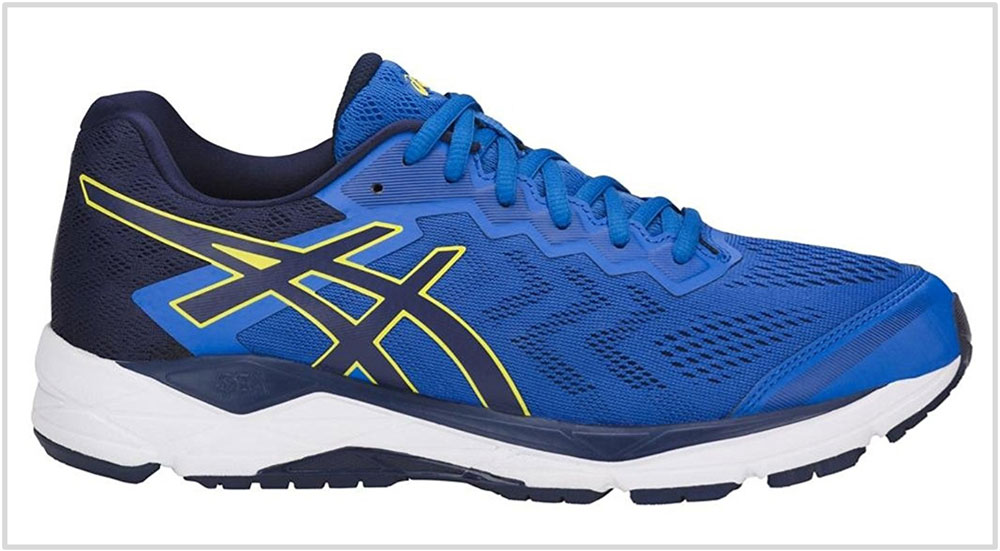 Inside the Fortitude is a thick, dual-density ComforDry sockliner with plenty of cushioning in its stock form.
The same thickness allows you to replace it with an insole of your choice without making the fit tight.
2) Brooks Beast '18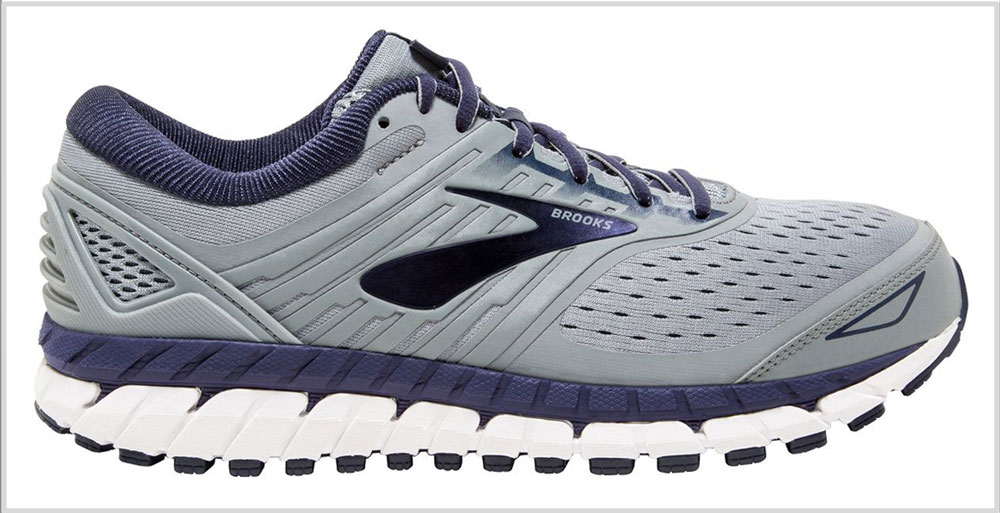 The Brooks Beast has long been the preferred choice as an Orthotic-friendly running shoe.
This stability 'beast' has a multi-density insole of considerable thickness, a feature that can be used to your advantage when swapping the latter with an aftermarket footbed.
3) Brooks Dyad 10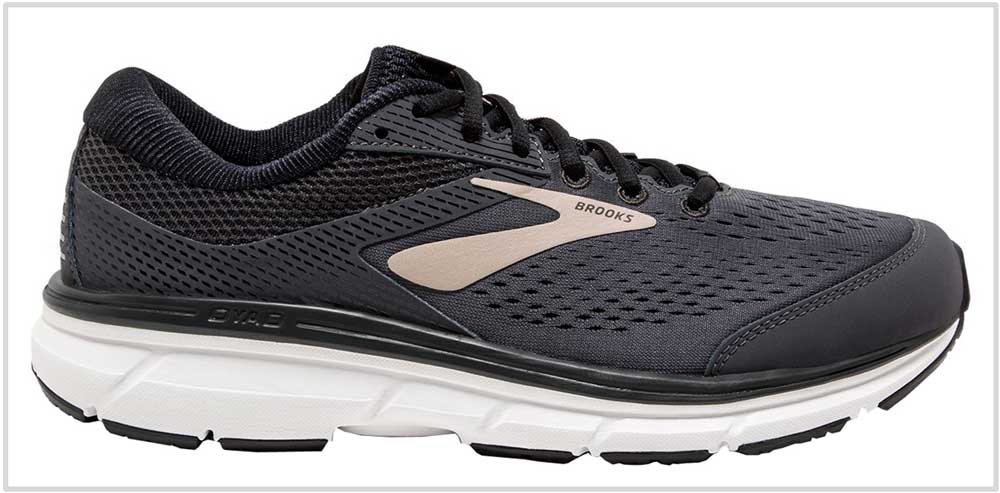 Both the Beast and Dyad share the same chunky insole with the Polyurethane base. Upon removing this sockliner, you're left with enough space to place your custom-made or off-the-shelf orthoses.
It also helps that the Dyad comes with a wide sizing that creates an extra margin of interior space. Unlike the Beast and the Addiction, the Dyad is a neutral shoe without a firmer medial post.
4) Brooks Addiction 14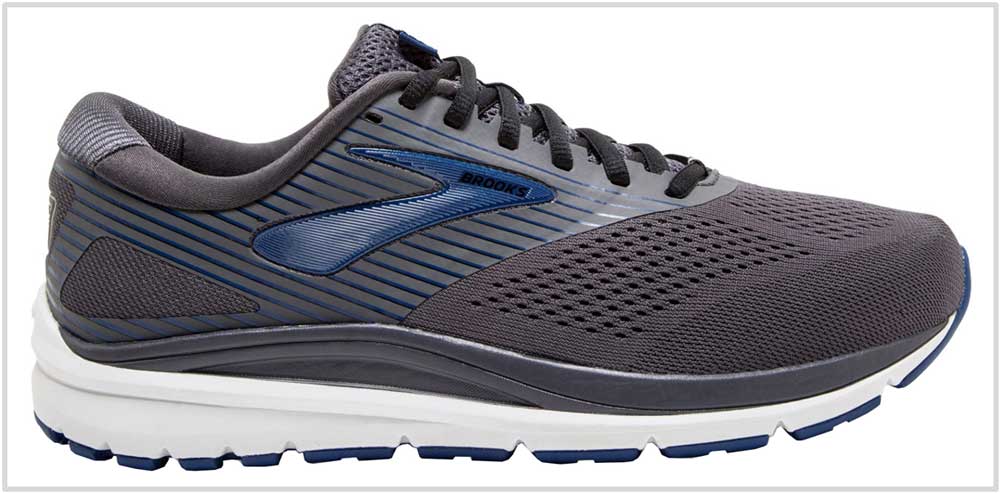 If you found the last year's Addiction 13 a tad snug due to the synthetic leather overlays, the 14 could be just the solution.
The engineered mesh forefoot is devoid of space-robbing overlays so there's greater room inside. Though the standard insole is a thick PU kind that can be swapped for an aftermarket footbed, the increased space makes that swap even easier.
There's no change in the midsole or outsole, so the Addiction 14 has the same cushioned and super-stable ride character as before.
5) New Balance 1340 V3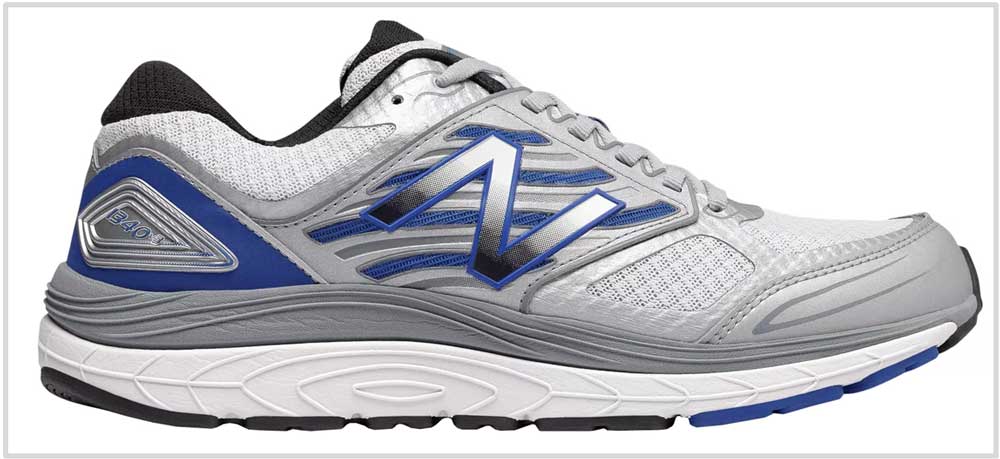 The 1340V3 is an 'assembled-in-the-US' stability shoe that can also accommodate Orthotics because of its multi-density blown foam insole.
And if you intend to pop in a corrective or cushioned-support insole, the 1340's stable midsole happens to be a good match.
6) New Balance 940 V4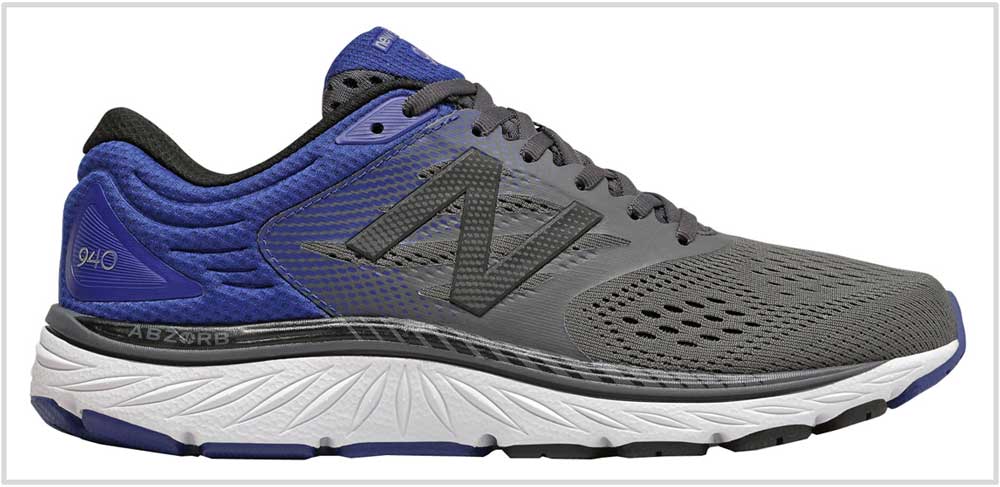 The 940V4 is a conventional stability powerhouse – it has a large medial post on the inner midsole, a plastic midfoot shank, and a ride quality that blends cushioning and support. Though the V4 is lighter than the V3, it is still 13-ounces heavy.
You can remove the thick, stock insole and have enough space to stick in a footbed of your choice.
The upper fit is an improvement over the V3. New Balance has removed the clunky overlays and replaced that with fused layers that make the interiors smooth and more accommodating.
7) Saucony Redeemer ISO 2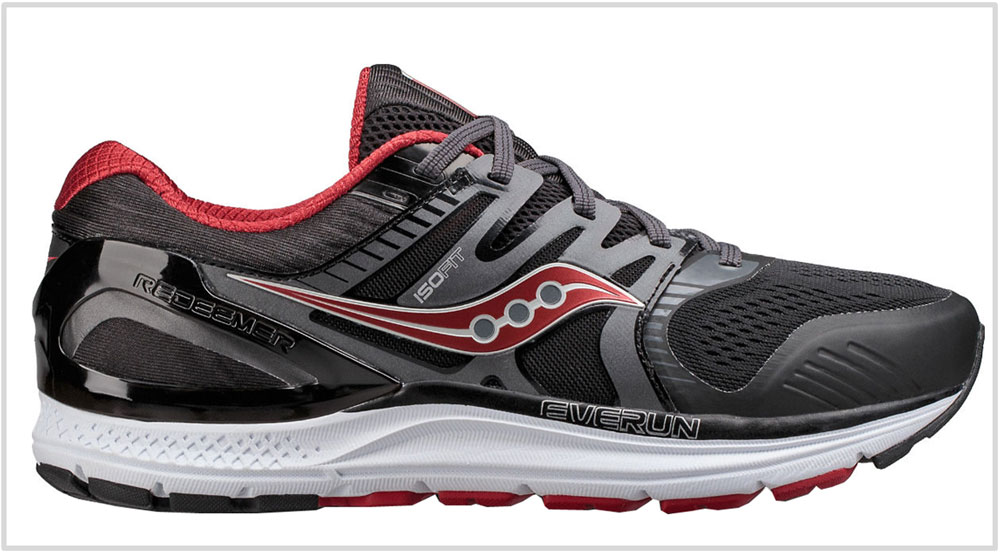 Even without the trick that involves removing the Saucony Everun Topsole, the Redeemer ISO 2 is orthotic ready.
The removable insole above the Topsole is a dual-density kind that occupies a lot of interior real estate. So replacing that with a pair of Superfeet or Spenco will not produce a drastic change in the upper fit.
8) Saucony Echelon 7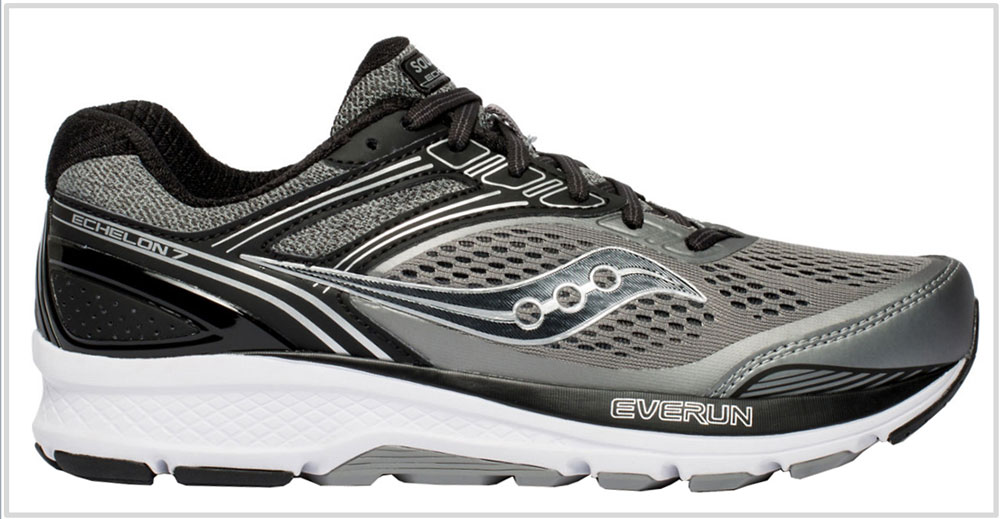 The Echelon 7 is Saucony's version of the Brooks Dyad – a supportive neutral shoe without a medial-post.
And you know why the Echelon 7 is featured on this guide; it has an ultra-thick 'Foundation Fit' insole that can be removed to make way for an orthotic insert of your choosing.