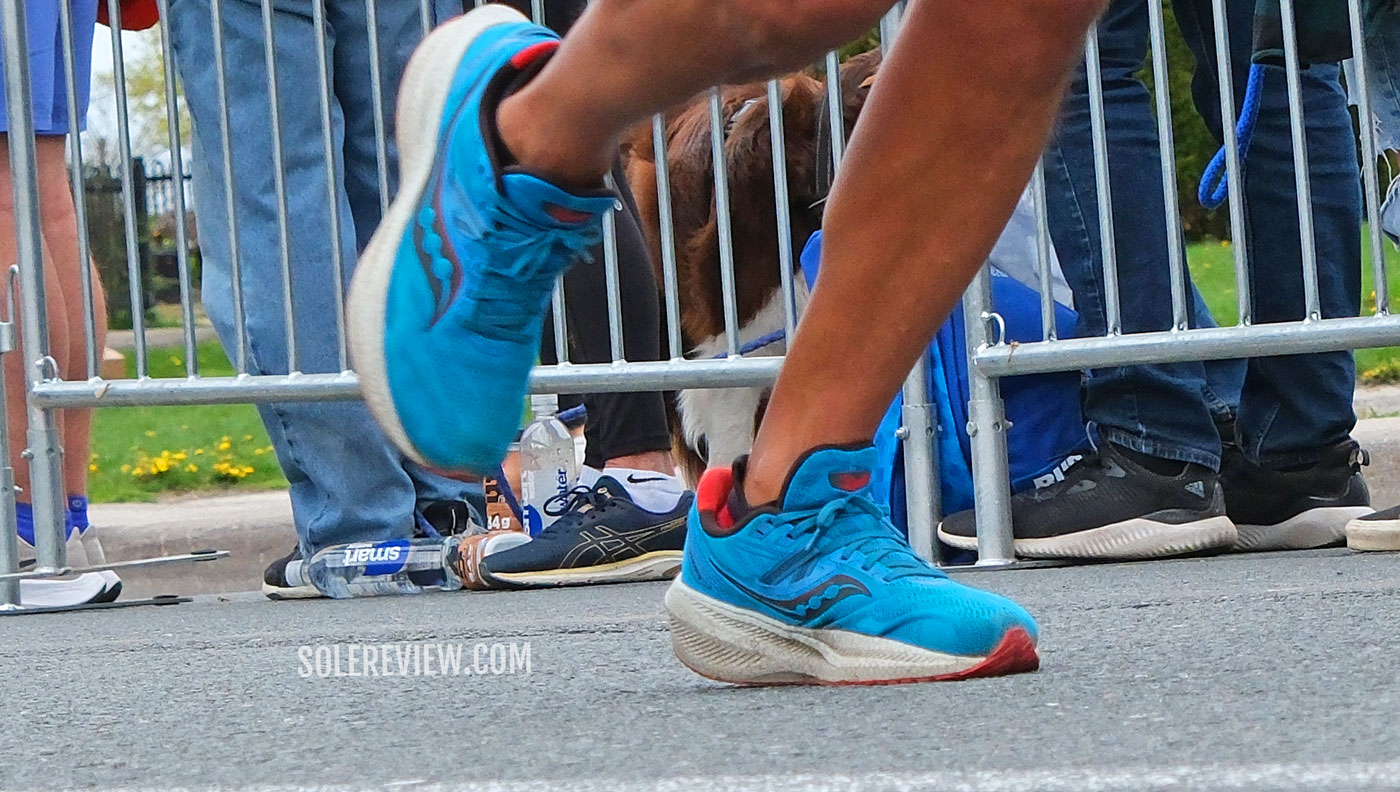 This article has been updated with current models for August 2023. The Saucony Triumph 20 has been updated with its newest version. Except for the narrower 'B' width, the women's models are almost identical to men's.
Shoe brands make a killing selling products for runners who were supposed to be 'over' and 'under' pronators.
There is no scientific evidence to support the theory that runners should be matched with shoes based on how their foot pronates. Even today, many running shoe stores and brands will 'analyze' your gait and suggest a 'suitable' running shoe – all based on how your foot rolls during a run. This is such a flawed process.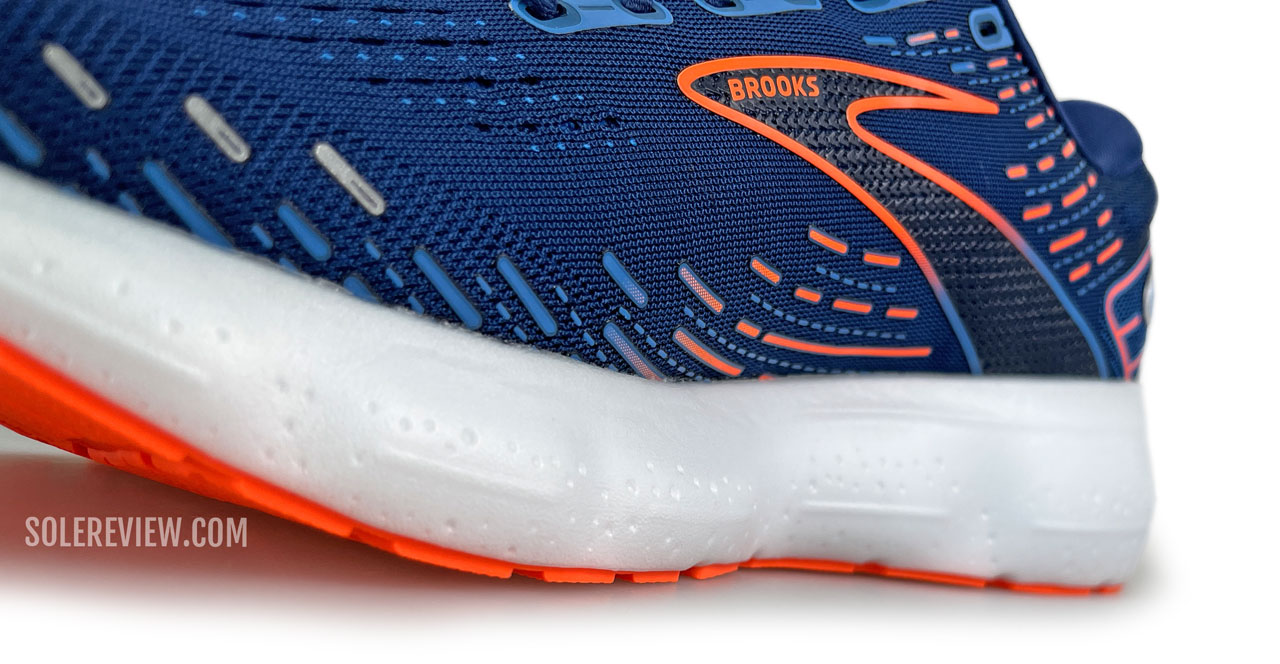 For example, if the 'gait analysis' indicates that the extent of inward foot roll was minimal (supination/underpronation), then a neutral running shoe is likely to be recommended.
Conversely, a person with excessive foot roll (overpronation) would be paired with stability running shoes.
We've been saying for years that all this is hogwash. If you want proof, just look around. Brands are replacing traditional stability shoes with supportive neutral shoes.
Be the Brooks Adrenaline GTS 22 or the Nike Structure 24, the switch to supportive neutral shoes has been swift. In short, old-school stability shoes have been a lie all along.
The same logic applies to supinator-friendly running shoes.
Conventional wisdom states that a person with a supinating foot (with a limited inwards roll) should be matched with a soft, neutral shoe. In industry parlance, a neutral shoe lacks 'stability' features like a medial post.
Does this approach work? If the shoe is cushioned, supportive, and fits well, then most runners should have no problem. Having said that, a running shoe is not going to have a significant effect on your gait – unless the shoe is extremely soft or/and doesn't fit the way it should.
If you want to head down this rabbit hole, let us help you. Our guides for the best neutral shoes and runners with high arches are based on a similar class of shoes.
High arches and supination are often used interchangeably, so why do two different buyer's guides exist? Well, even high-arched runners can over-pronate, so both circumstances shouldn't be conflated.
Based on our experience, all supportive neutral running shoes are a safe bet. This is regardless of whether you classify yourself as someone with supination or over-pronation.
Note: The omission of the Nimbus 25 and Cumulus 25 on this guide is intentional due to their unbreathable uppers. Our detailed review of the Nimbus 25 explains the reasons.
1) Cushioned high-mileage trainer: Saucony Triumph 21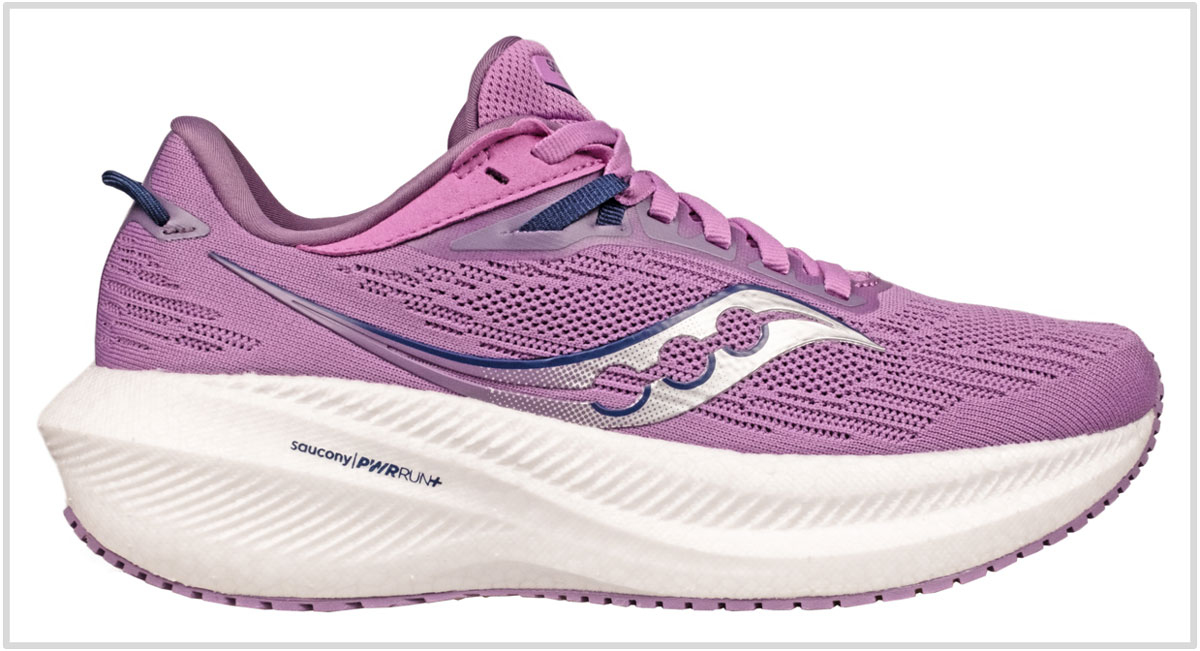 Except for the more conforming upper fit, the Saucony Triumph 21 is almost identical to the Saucony Triumph 20. Both shoes share the full-length Pwrrun+ midsole and grippy outsole that makes them ideal shoes for underpronators.
The neutral character of the cushioned midsole doesn't control the gait pattern. The expanded Polyurethane midsole is comfortable enough for up to a marathon, and is supportive due to its wide footprint and raised sidewalls that cup the foot.
The true-to-size upper is plush and secure; the Triumph 21 fits snugger than the 20 because of its fully-sleeved construction. The Triumph 20 only had a partial gusset, so there was more room inside the forefoot and toe-box. Our in-depth review of the Triumph 21 explains the differences.
2) Versatile everyday trainer: Nike Pegasus 40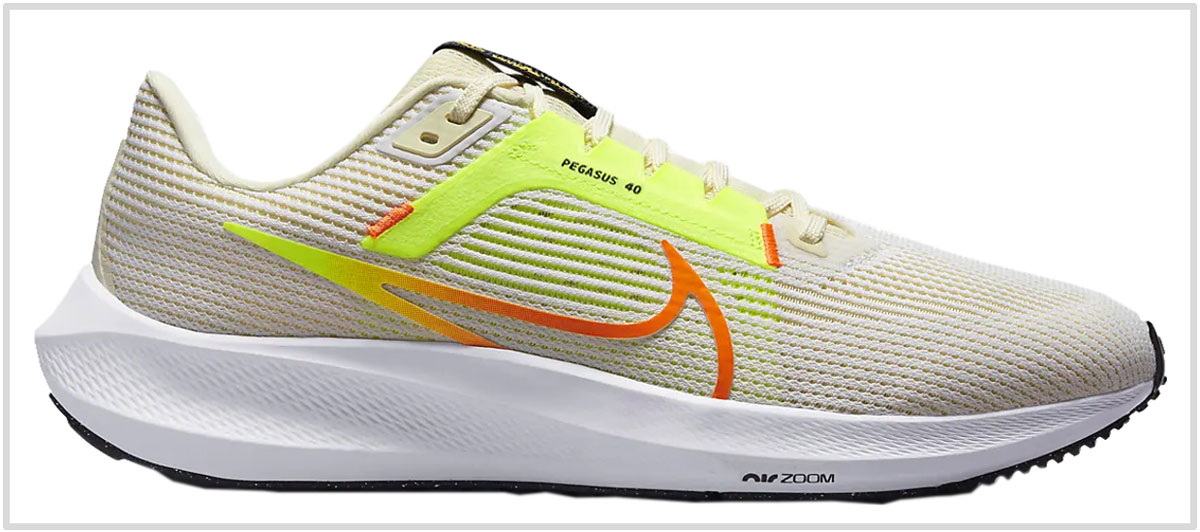 The Pegasus 40 happens to be just a slightly updated version of the Pegasus 39.
Like the last time, the two Zoom Air bags inside a comfortable React midsole makes it a true neutral running shoe with a balanced cushioning delivery. Our in-depth review explains what makes the Pegasus 40 such a versatile everyday trainer.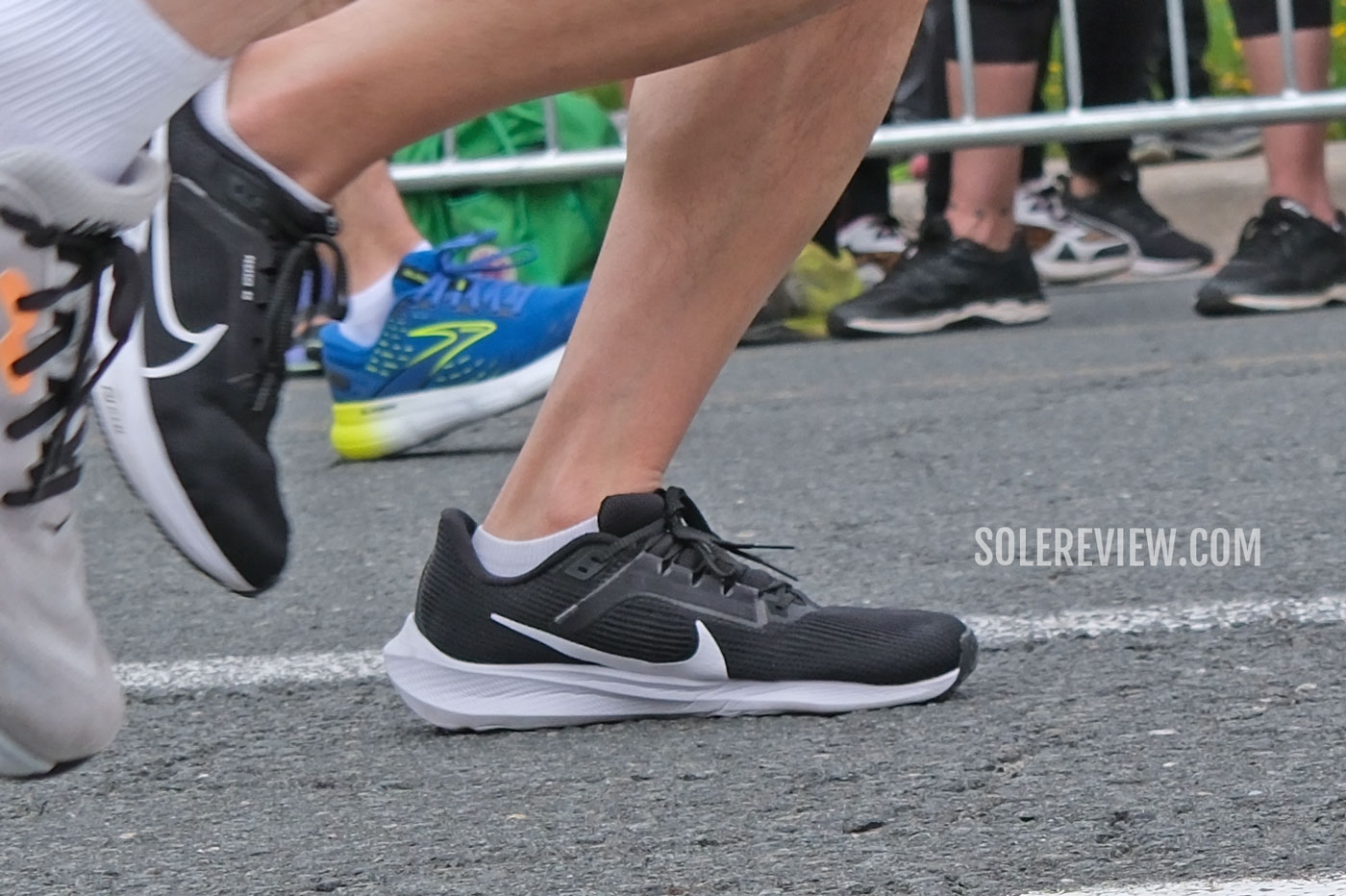 The supportive midsole with its just-right softness makes the Pegasus 40 comfortable and versatile enough for most gait types.
The Pegasus 40 is an excellent shoe to do it all – be it everyday runs or slightly spirited workouts. Its versatility for various foot-strike and gait patterns is the reason why it deserves a mention.
3) Versatile everyday trainer: Saucony Ride 16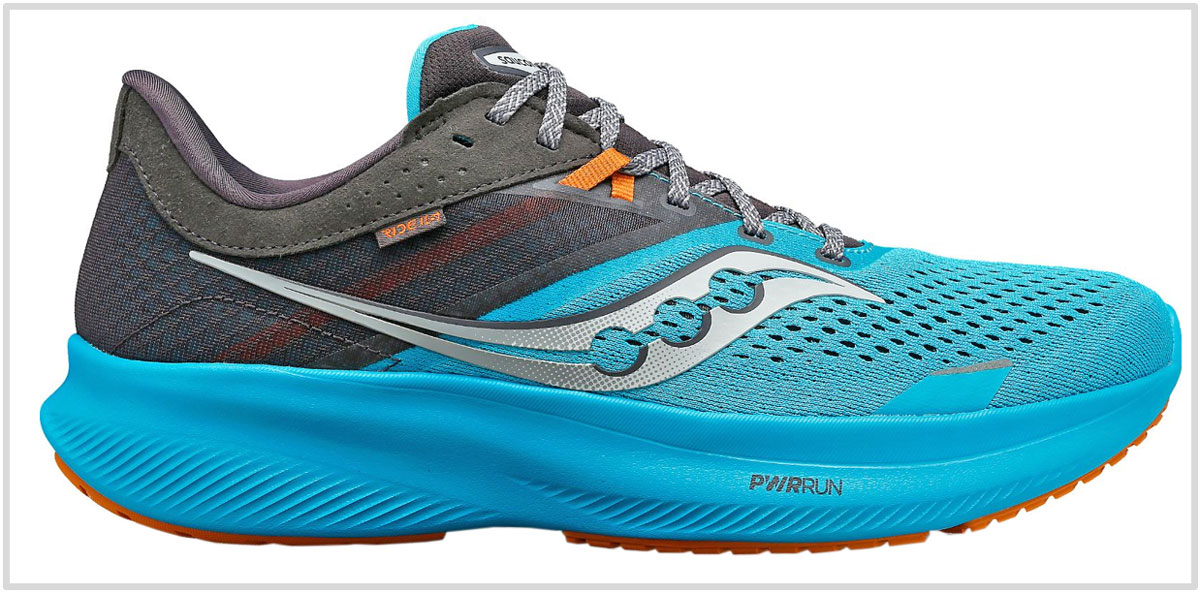 Even though the Saucony Ride series is in its sixteenth year, it hasn't lost sight of what made the series successful.
As always, the Ride 16's midsole has a firm undertone. At the same time, it's also neutral, comfortable, and supportive – we covered the finer aspects of the Ride 15 in our in-depth review. Most of that review also applies to the Ride 16, as the 2022 and 2023 models share the same midsole.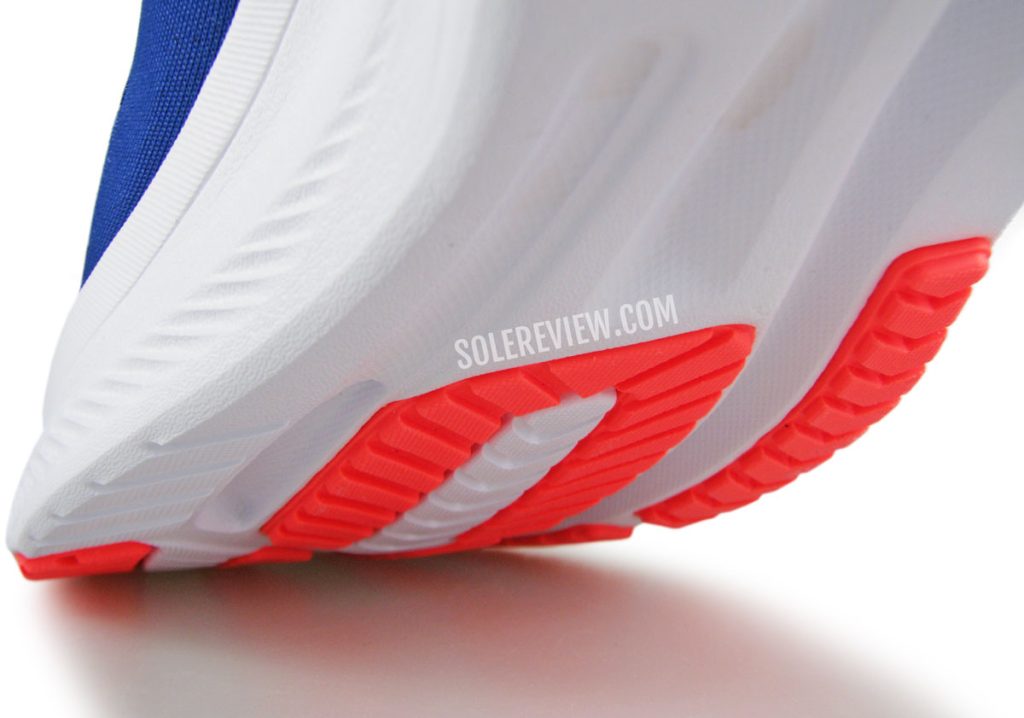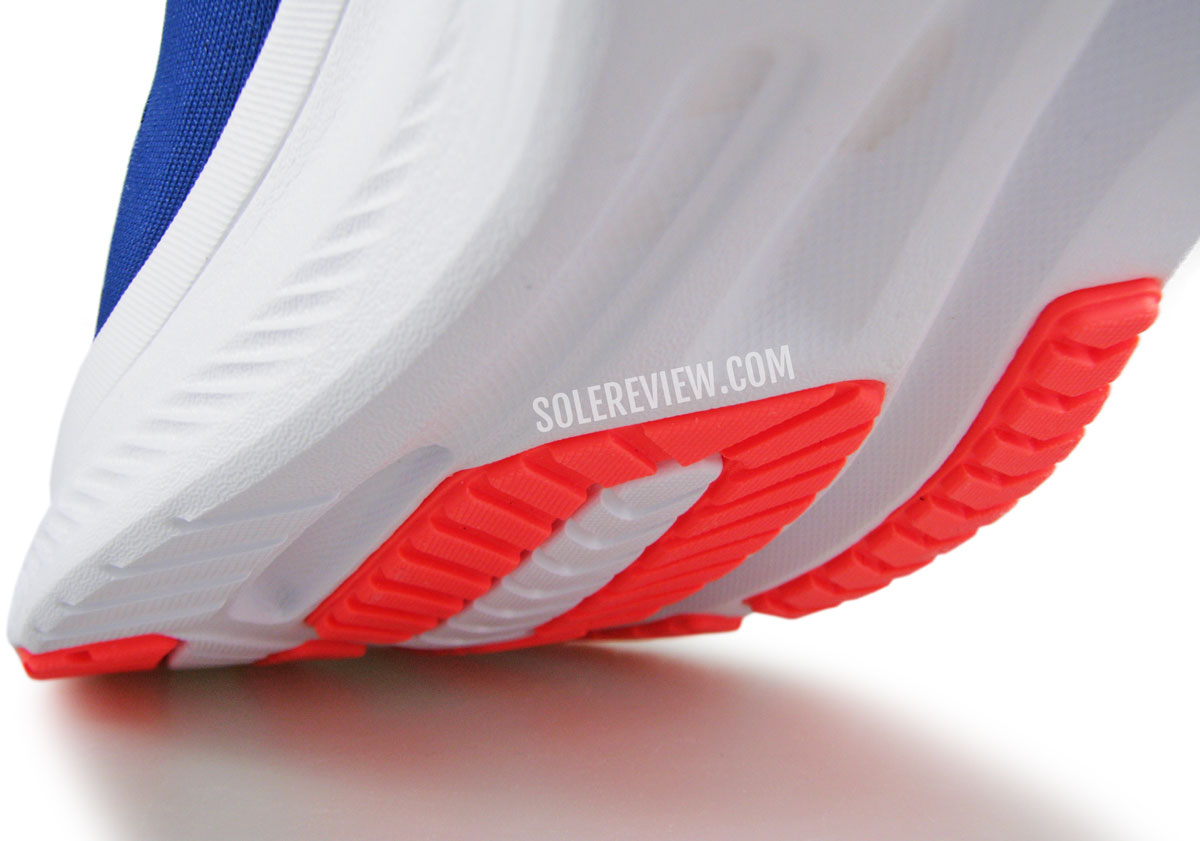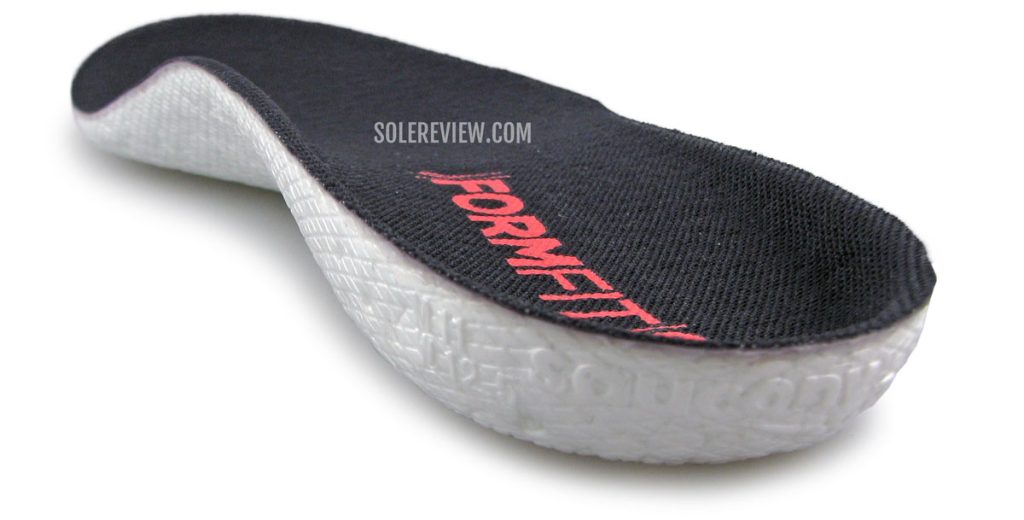 The firm EVA midsole isn't responsible for 100% of the cushioning. There's a removable insole made of expanded PU foam (Pwrrun+) that adds a cushy layer of step-in comfort.
This unique blend of cushioning attributes adds a lot of versatility. The do-everything nature doesn't just apply to different run types. This supportive and cushioned midsole also works with most gait patterns, supinating or otherwise.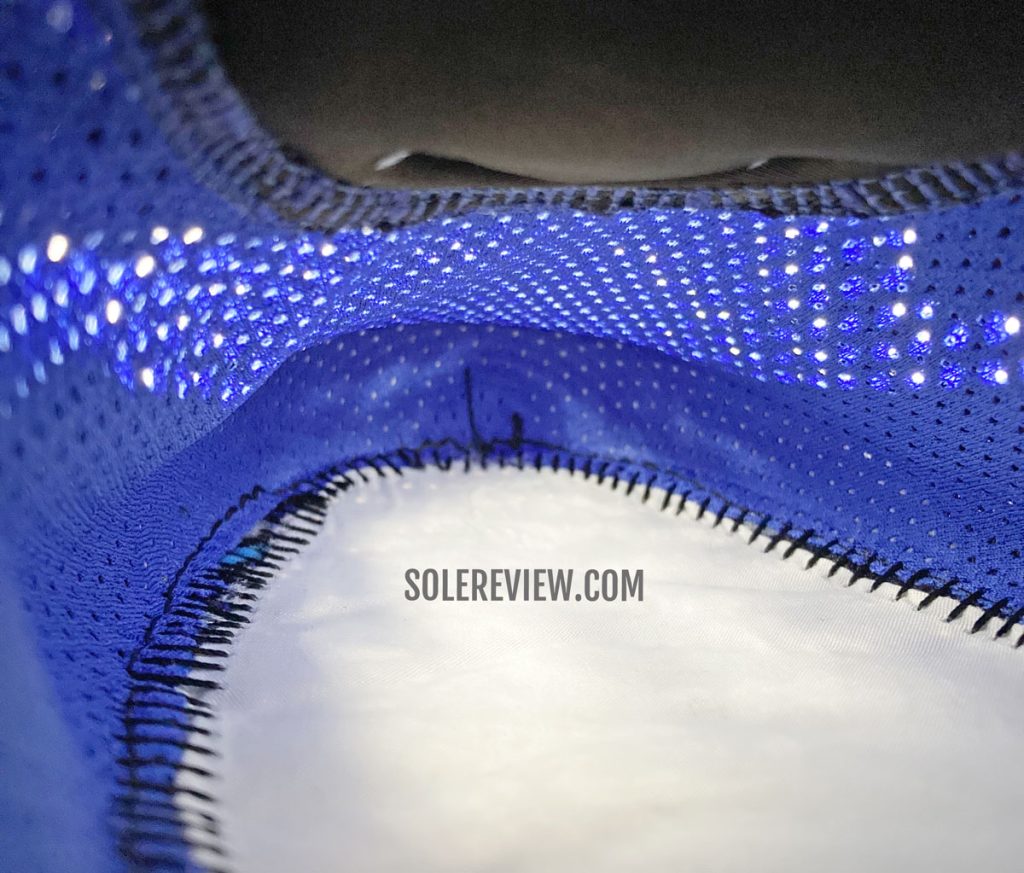 The Ride 16's upper mesh and laces are soft; the inner sleeve and padded tongue/heel create a plush interior. The lightweight and perforated mesh makes the interiors well-ventilated.
There's a reason why we chose the Ride 16 over the Brooks Ghost 15; it's the Ride 16's versatility. While the Brooks Ghost 15 is also an excellent shoe for supinators, it's not as peppy and transition-friendly as the Saucony Ride 16.
4) Supportive trainer for heavy runners: adidas Solarglide 6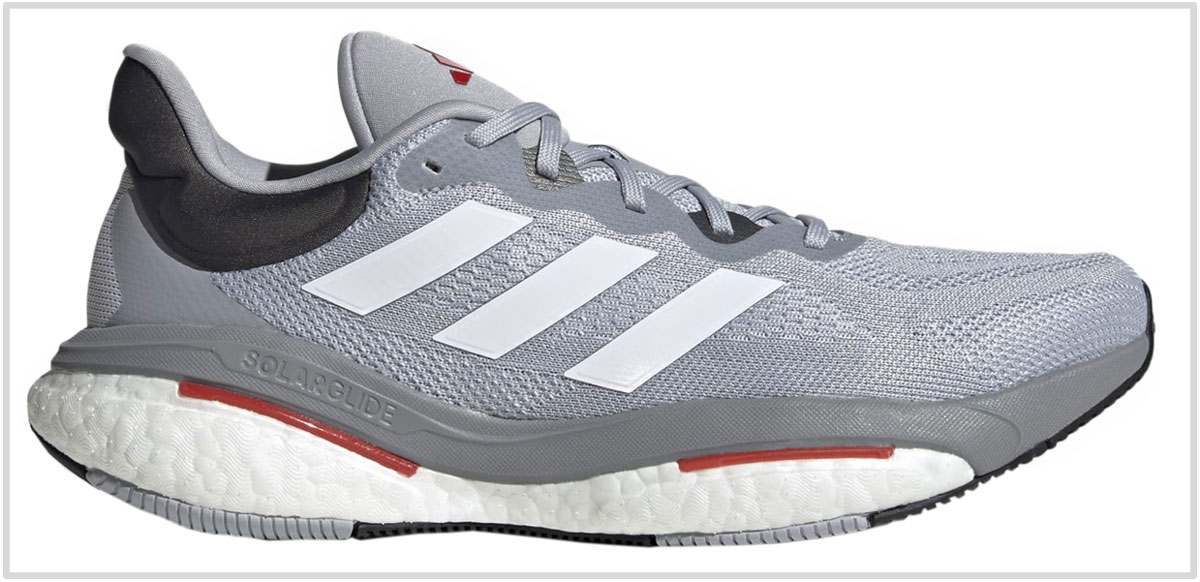 Our review of the Solarglide 5 explained how the new model had nothing in common with the older (namesake) version. The shoe was heavy, much slower than the past versions, and somewhat odd – as it struggled to find its place in the running shoe universe.
The Solarglide 6 is nearly identical to the Solarglide 5, so if you didn't fancy the last model, just sit this one out.
This adidas shoe is best used as an everyday cruiser, as it struggles at higher speeds. Read our in-depth review for more on this unconventional running shoe.
At the same time, the midsole stability is an improvement – thanks to the wide midsole and midfoot shank (LEP) that creates a supportive wing over the Boost core.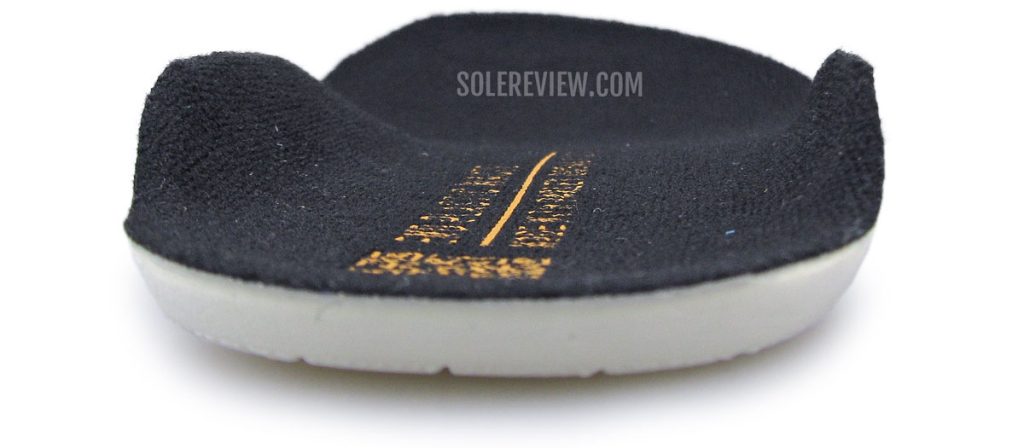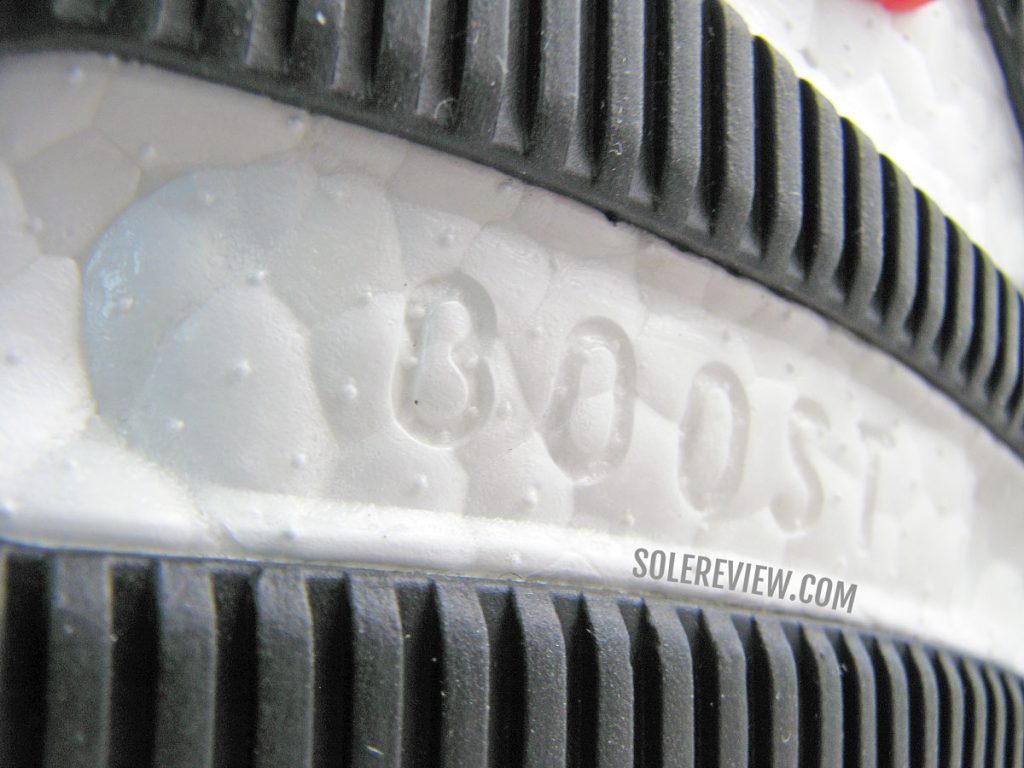 That being said, the Solarglide 6 continues to be a supportive-neutral running shoe that works for most gait and footstrike patterns.
It doesn't matter whether you consider yourself an over or underpronator – the adidas SG6 delivers a cushioned and stable ride experience.
5) Cushioned trainer for heavy runners: Brooks Glycerin 20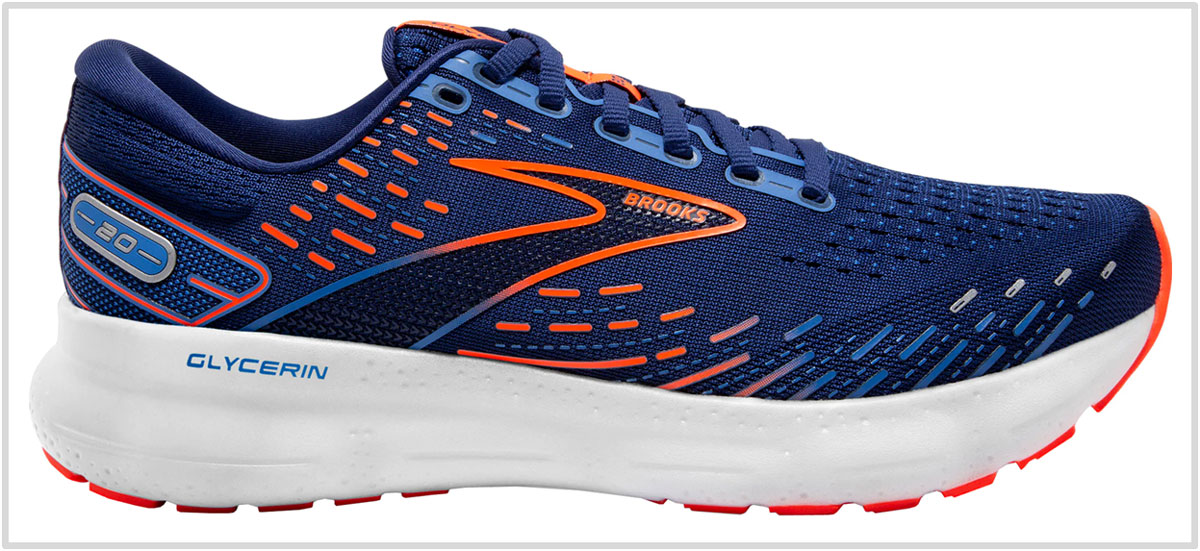 The Brooks Glycerin 20 hits the sweet spot of running shoes. With a ride that blends cushioning comfort and ride smoothness, the Glycerin's road manners are polite enough to please most runners. As a bonus, it's very neutral too. Our in-depth review of the Glycerin 20 is here.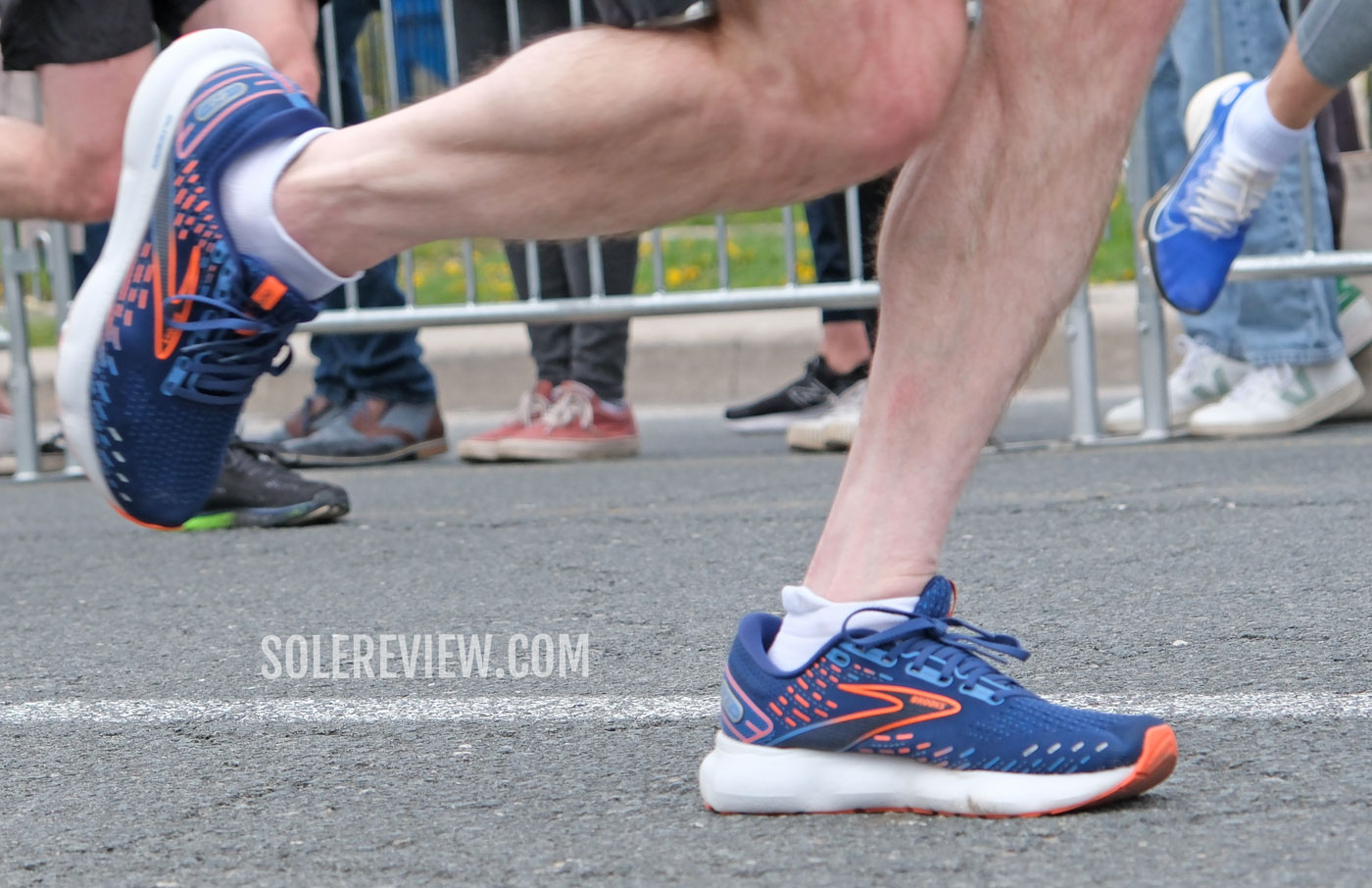 The brand new DNA Loft V3 cushioning (which is the same as the Hyperion Tempo's DNA Flash, don't ask why) is comfortable enough for all-day comfort while being smooth and supportive enough to let the foot do its thing.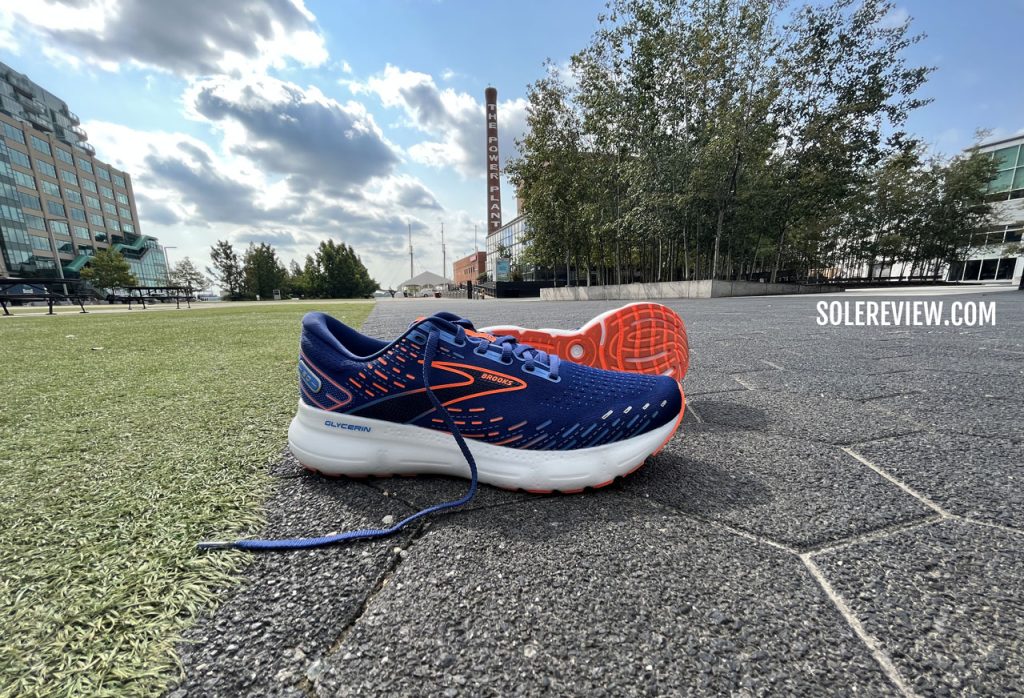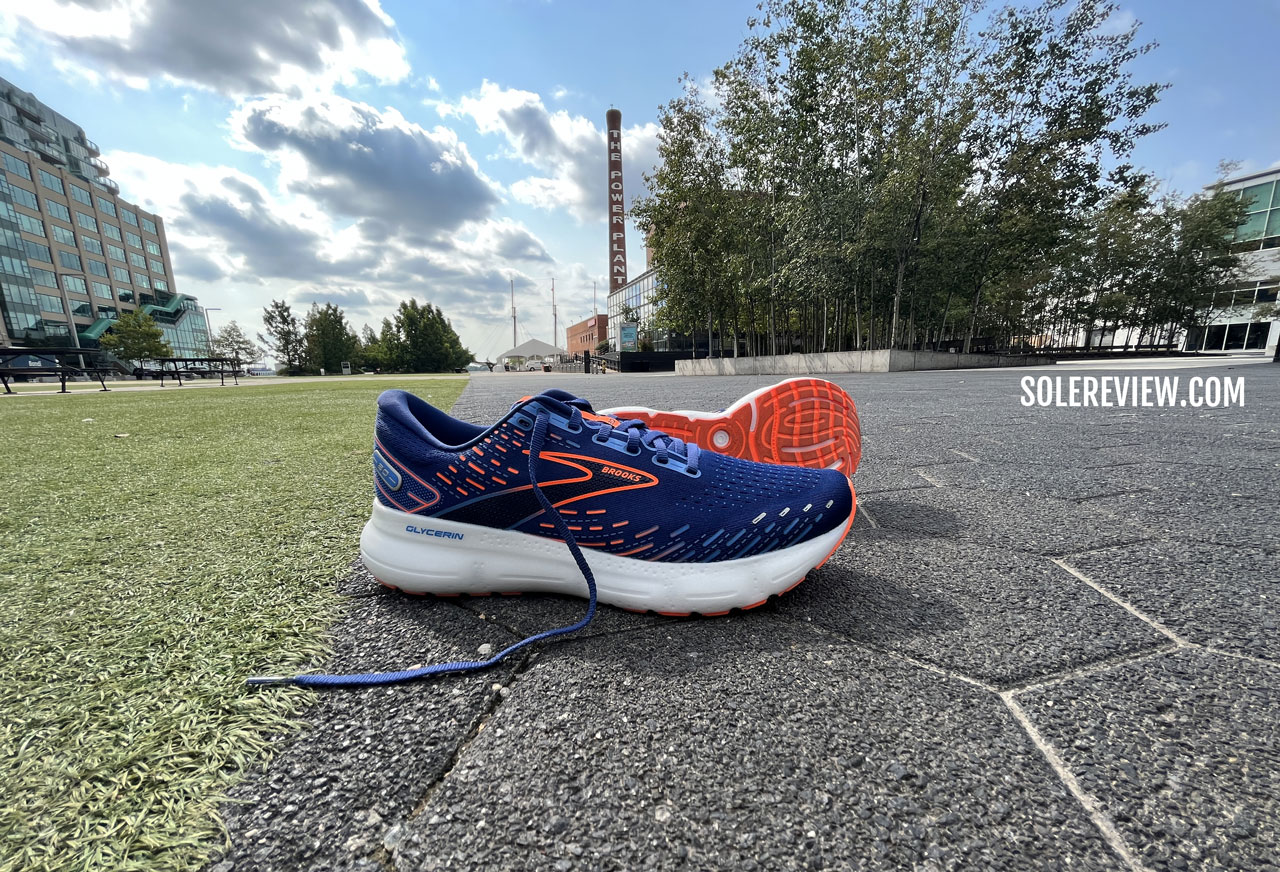 As a result, it works as a reliable daily workhorse for most distances. The new midsole material is firmer (disregard Brooks's 'super soft' claims) and more versatile than the softer Glycerin 19.
We share a similar opinion of the upper. The knit mesh exterior combines rearfoot plushness with a smooth, seam-free interior. However, the lack of an inner sleeve on this year's model is odd.
6) Lightweight, low drop trainer: Saucony Kinvara 14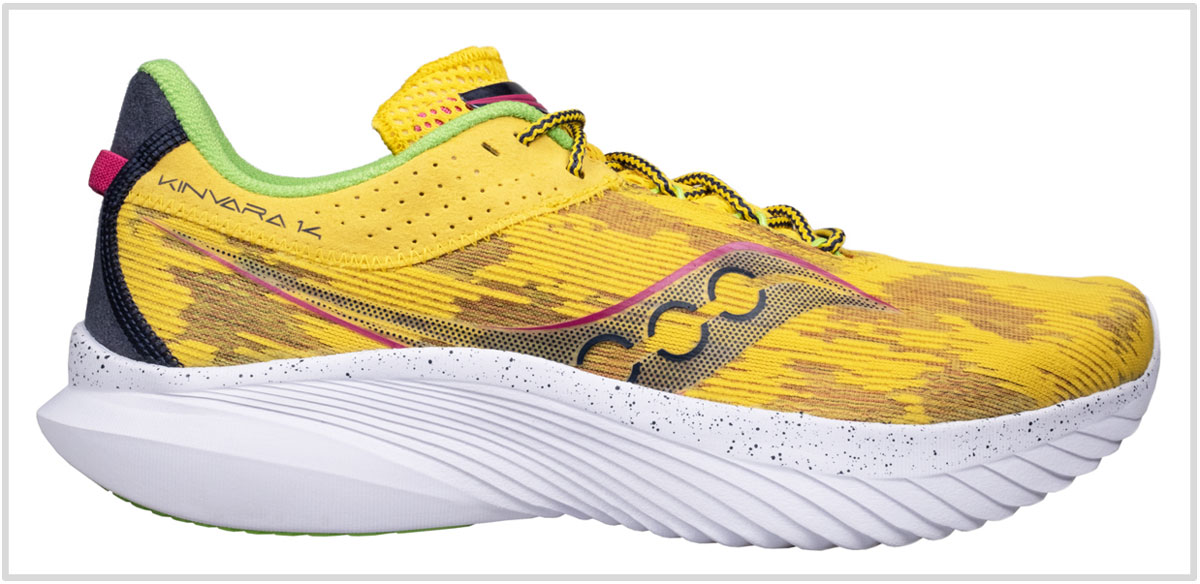 So far, most shoes on this guide are mid-weight trainers. But what if you wanted a lightweight and efficient running shoe with a low heel-to-toe offset? One that is also comfortable for up to half-marathon distances?
The Saucony Kinvara 14 fits that description.
The midsole has a wide flare for support, whereas the firm midsole adds a protective layer of underfoot cushioning. Saucony also uses a Pwrrun+ footbed (an e-TPU foam) over the midsole for added comfort.
The balanced midsole sidewalls produce a neutral ride without any bias, and the inherent firmness of the Pwrrun foam (EVA blend) adds stability. This neutral-supportive character makes the Kinvara 14 suitable for most gait types and footstrikes.
The lightweight and breathable upper is secure-fitting and true to size.
If you're wondering how the Kinvara 14 differs from the Kinvara 13, here's a quick answer: it has a softer ride and a tighter fit. That happens due to the increased stack height (2.5 mm+) and redesigned upper.
7) Entry-level everyday trainer: adidas Supernova 2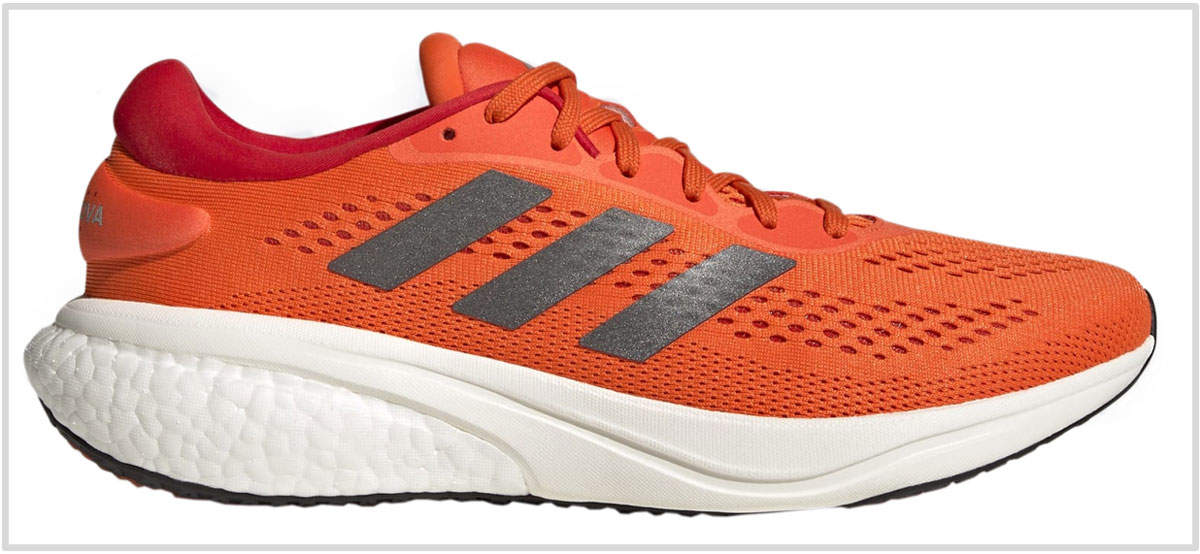 Not only is the adidas Supernova V2 great value for its $100 price, but it's also an improvement over the Supernova V1.
The increased volume of Boost foam under the heel makes the ride more comfortable, and the upper has been redesigned with plusher interiors. The heel and tongue are softer with a higher level of padding. As with most adidas shoes, the Supernova 2 has a narrow fit.
The midsole and its full-length Boost core produce a very neutral ride experience. A firmer EVA frame covers the Boost foam on the sides and top for stability.