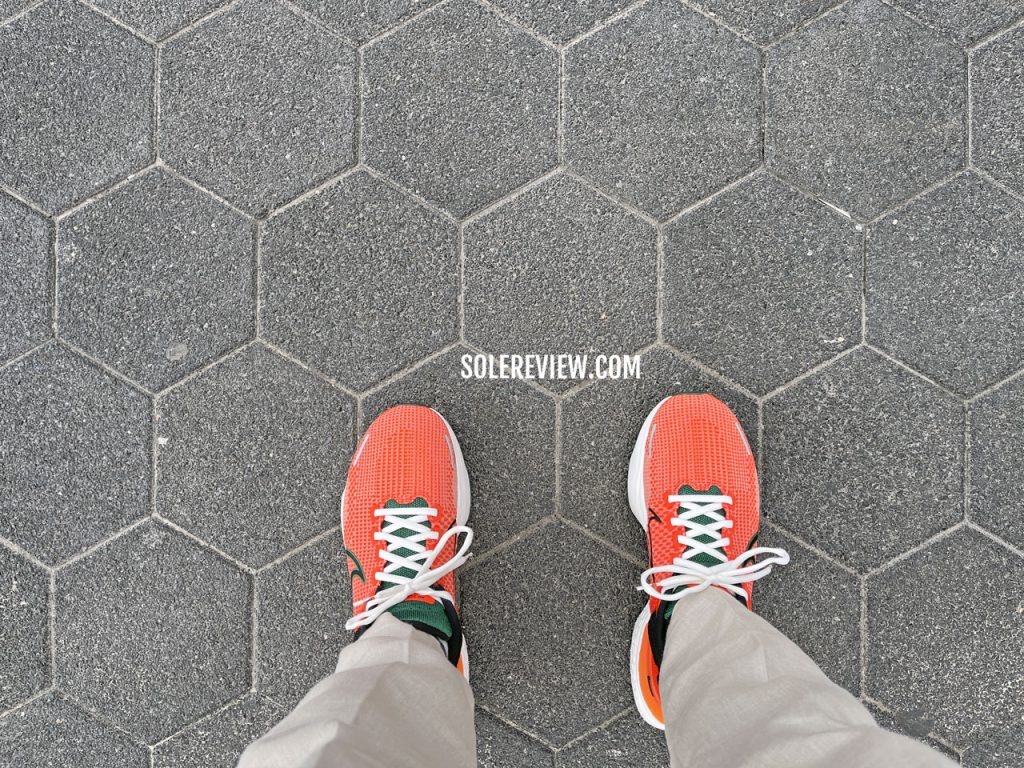 This article has been updated with current models for September 2022. The Nike ZoomX Invincible Run has been replaced with its updated version.
Standing is the opposite of running; the latter is an athletic activity involving dynamic movement, and the other is about being confined to a small area. But standing is a lot harder than it appears – especially when you're on your feet the whole day.
People working in the retail and service industry know this, and so do those employed in hospitals and restaurants. Jobs that involve standing and walking put an enormous amount of stress on your feet. Just take a moment to think of it; the entire body weight rests on the feet over a period that could last anywhere between 6 – 14 hours.
ER personnel/doctors/nurses regularly work 12-hour shifts. If this is done wearing regular shoes, the experience can quickly turn unpleasant. The sole feels tired and strained; you can't wait to get home and take your shoes off.
Even shorter shifts of 6 – 8 hours are tiresome. Solereview frequently receives footwear questions from readers employed in the healthcare and retail industry.
When choosing a pair of shoes for being on your feet all day, several design attributes need to be considered. If the following section appears similar to our walking shoe guide, that's because both walking and standing have shared design needs.
1) The outsole design should preferably be wide and flat: An outsole with full ground contact is important to spread the pressure evenly. Over a prolonged period of standing, protruding outsole lugs may become a source of discomfort.
2) The midsole should be cushioned: You need a comfortable shoe if you're going to be standing all day. Also, both the forefoot and heel should have ample cushioning because the bodyweight is constantly transferred across the heel and ball of the foot.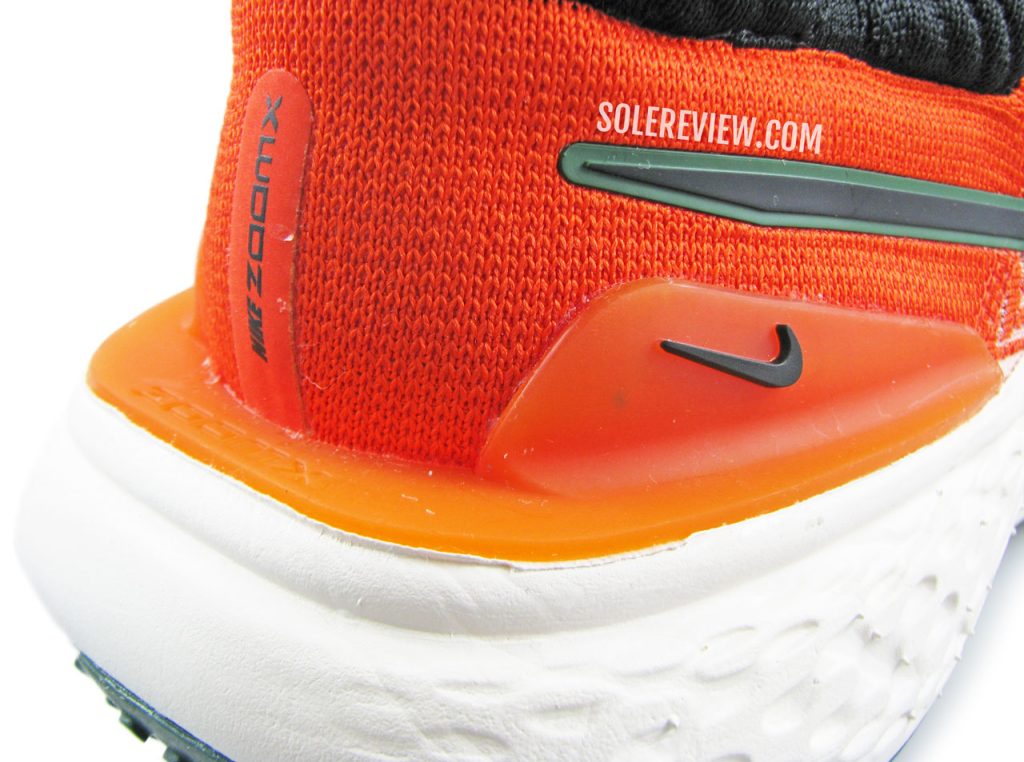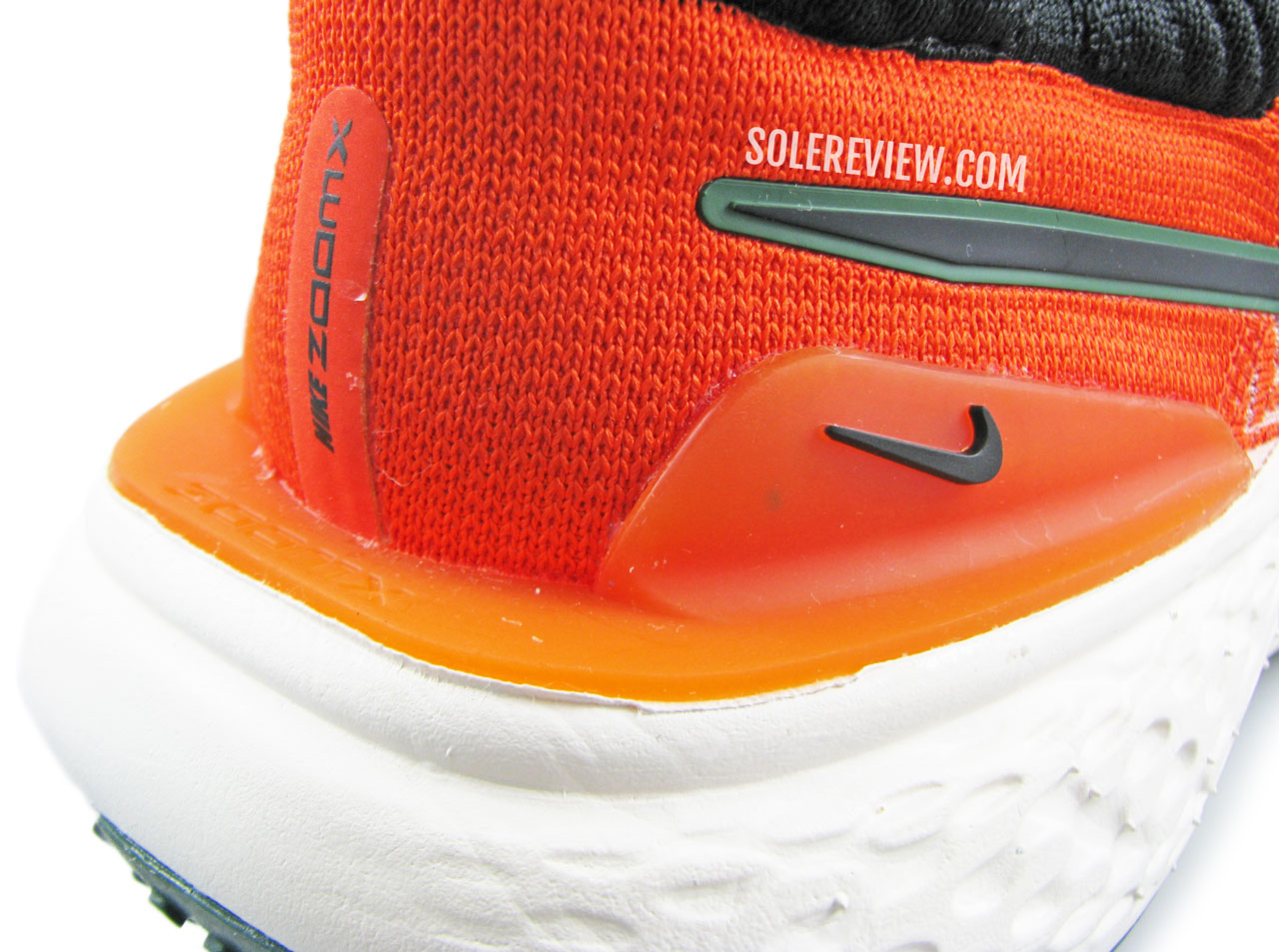 The Nike ZoomX Invincible Run V2 takes the top spot on this list, and it's a sign that new-age cushioning materials are replacing traditional EVA foam-based midsoles.
That being said, several EVA foam-based midsoles pass muster. The Asics Nimbus 24 delivers a superbly plush and padded ride through its multi-density Flytefoam (EVA blend) stack, and so does the New Balance 1080 V12.
So it isn't just the midsole material, but the overall design that counts. The adidas Ultraboost 22 is another example. Even though it has a high-volume midsole, it is firmer because of the outsole redesign and additional stability features.
3) A spacious upper to splay the toes: A narrow-fitting shoe can be torturous during long hours of standing, so a shoe with an accommodating interior helps.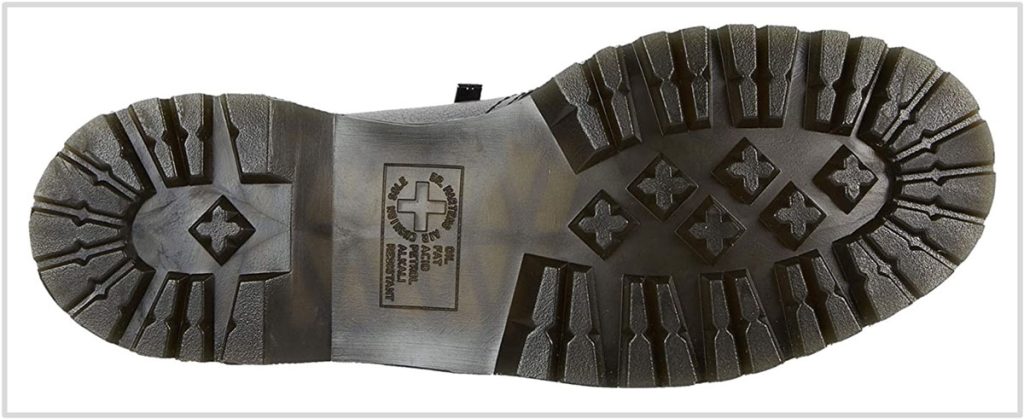 4) A good grip for smooth artificial floors: Most jobs that involve standing are located indoors with artificial floors. So the outsole needs to have good traction. Shoes like the Brooks Addiction Walker 2 (featured here) have certified slip-resistant soles. Dr. Martens and Blundstone soles perform well on greasy floors too.
5) A higher heel-to-toe offset: The 'offset' or 'heel drop' indicates the difference between the heel and forefoot thickness. For a standing-friendly shoe, it's preferable to have a higher heel drop (say 8-12 mm) to alleviate pressure on the Achilles tendon and calves.
Do running shoes check all the boxes for standing all day? It depends.
In our opinion, most running shoes do OK for standing – only if it is for 6-8 hours. People working in sporting goods stores fall under this category, where the shifts are relatively shorter. In some cases, sporting goods store employees get to choose a product to be a part of their uniform, so it makes sense to get a running shoe.
If the shifts exceed 6-8 hours, then adopting a different footwear strategy will be wise. We say this for a couple of reasons.
Most running shoe outsoles have rubber lugs and grooved separations that apply pressure from underneath. This isn't an issue for a few hours but tends to manifest itself over a longer period.
The narrow waist of a running shoe is also a limiting factor. The midsole is slim around the middle, and that translates into a conforming upper fit. Running shoes are built this way for a reason; the foot needs to be locked down during the runs. But the same snugness that benefits running may be detrimental to comfort during 12+ hours shifts.
That said, there are several running shoes on this list with a broad midsole. Noteworthy mentions would be the adidas Ultraboost 22, Asics Nimbus 24, and Nike ZoomX Invincible Run V2.
Also, depending on the place of employment, other footwear requirements may need to be considered. For example:
1) Plain colors: If the workplace atmosphere is formal, then conspicuously colorful running shoes may be unacceptable.
Many modern running shoes are more colorful than a sprinkled donut, thus making them unsuitable for formal settings. Hence, plain colors like all-white or all-black are desirable. The second part of this guide contains shoes that address such styling needs.
2) Maintenance-friendly design: Some jobs that require standing all day happen to be in the food-service industry, and the shoe is likely to come in contact with spilled liquids and such. So a mesh upper won't cut it, but rather fully covered leather uppers that are easier to wipe clean. Most running shoes do not fit this description.
3) Non-marking outsoles: Certain workplaces require footwear to be non-marking. This is the property of outsoles that leave no black skid/scuff marks on the floor.
If the shoes that are a part of your uniform possess non-marking outsoles, then you must find an appropriate replacement. Most running shoes do not have non-marking outsoles.
3) Oil-resistant outsoles: Most outsoles do not work on greasy kitchen floors – a thin film of cooking oil and debris creates a hazardous surface. Here, one could either get an industrial clog like the Super Birki, or buy a pair of Dr. Martens with their Air-cushion outsoles. Even Blundstones and certain Mephisto models also work.
We've updated this guide with a separate section on recommended shoes for chefs and restaurant workers. The footwear requirements for greasy floors and potentially hazardous spills are very different from your regular workplace.
As you can see, finding a shoe that is suitable for all-day standing isn't as straightforward as it sounds.
Considering the number of variables involved, we've compiled three recommendation lists. The first group comprises running shoes that are comfortable enough for standing. The second section has everyday walking shoes with workplace-safe colors and features.
Lastly, shoes for working in a kitchen are grouped separately. Some service industry professionals prefer a clog for ease of use; they are easy to clean and also quick to remove after a hot spill. Here, clogs from Crocs, Dansko, and Birkenstocks perform well.
On the other hand, many chefs and restaurant workers prefer a proper boot or oxford.
Closed shoes offer a higher level of support as well as the luxury of using custom orthotics. We'll probably spin off a dedicated buyer's guide on occupational footwear in the future after detailed wear-testing in the field.
Best running shoes for standing all day
1) Nike ZoomX Invincible Run Flyknit V2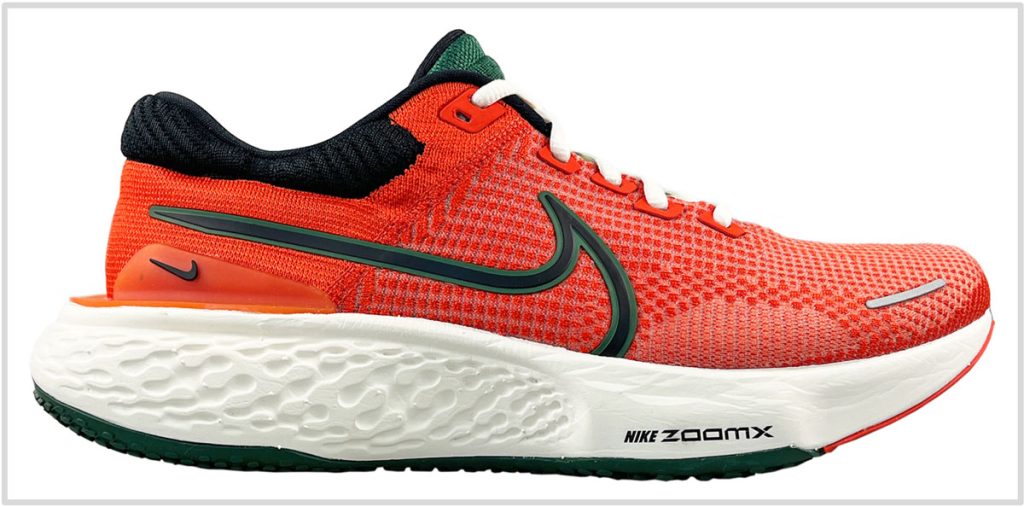 The ZoomX Invincible 2 retails at nearly $200, but it's the last word in cushioning softness.
Nike's lightweight ZoomX foam is molded into an extremely high-volume midsole for maximum comfort. The midsole is also very wide through the heel and forefoot, so the softness doesn't come at the cost of stability.
This year's model – the Invincible V2 – has the same midsole as the V1, so almost nothing has changed under the upper.
Our detailed review has everything that one needs to know about this shoe.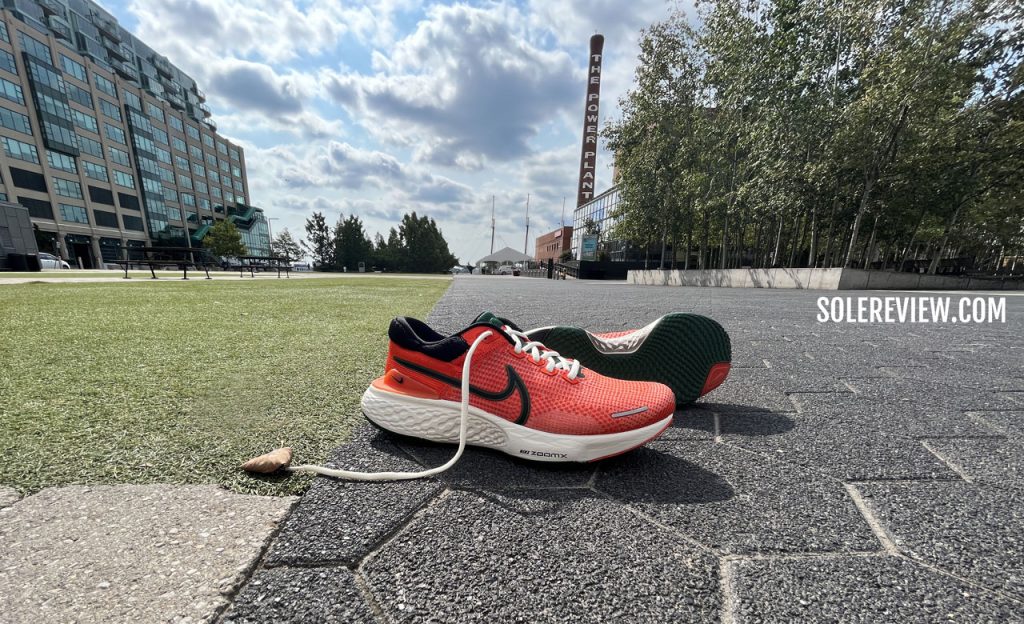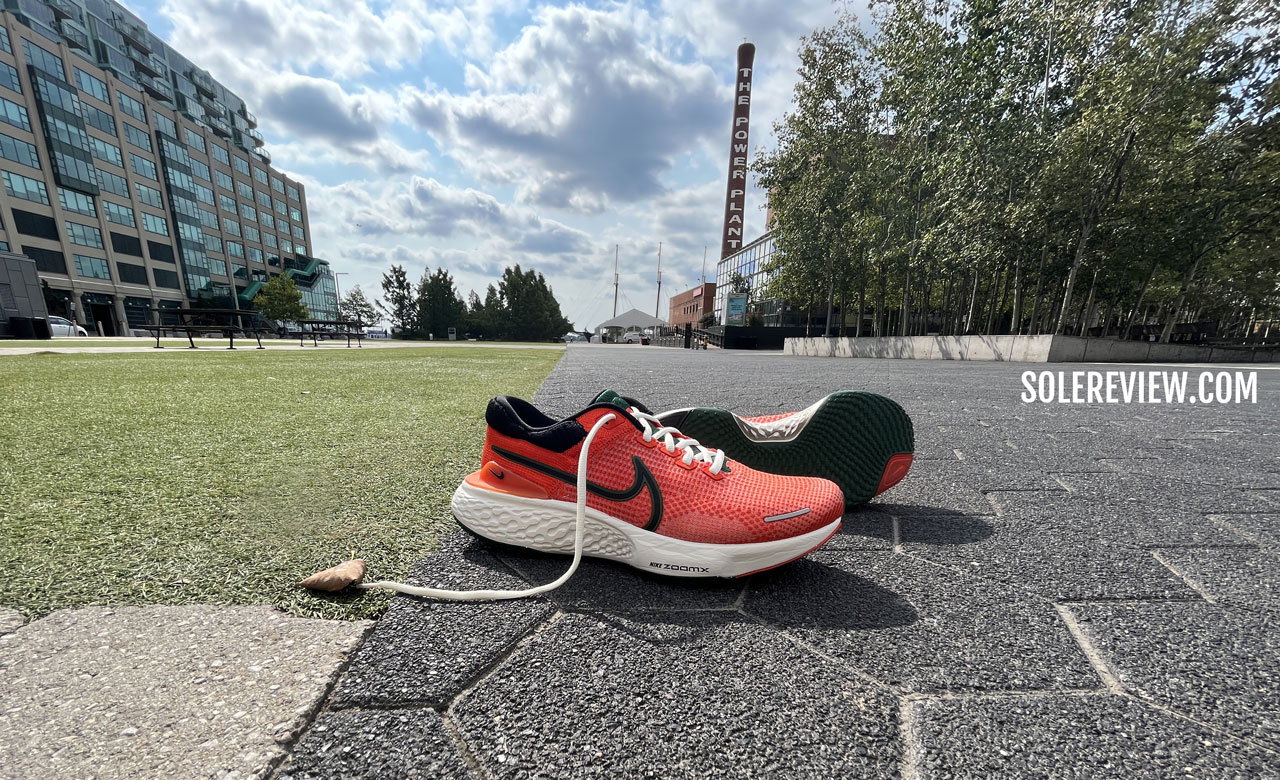 The cushioned and supportive platform makes the Invincible an excellent shoe for spending long hours on. For what it's worth, the Invincible Run 2 gets a modified heel stabilizer with raised sides for a slight upside in overall stability.
The fully-sleeved upper is also comfortable; the padded heel and tongue keep the foot locked in.
The fit is accommodating without being sloppy, so that also contributes to the overall comfort levels. The upper of the redesigned model has a more relaxed fit due to the wider lacing set-up and mesh change.
A single piece of rubber makes up the outsole, and the surface has a dense colony of lugs for grip.
2) New Balance Fresh Foam 1080 V12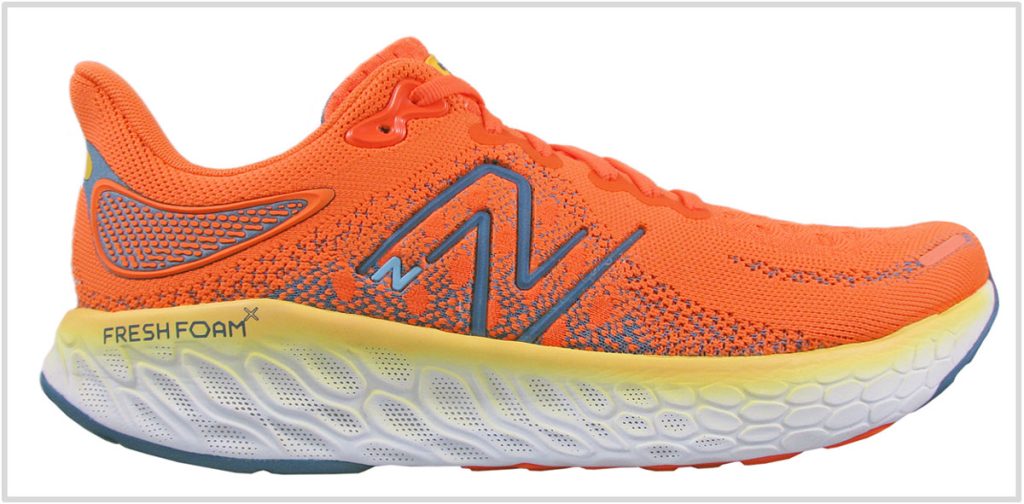 The V11 was a plush shoe, and so is the similarly-designed Fresh Foam 1080V12.
The high-volume midsole is soft and deeply cushioned – traits that make standing on the feet less punishing. The outsole uses blown rubber under the forefoot, so it blends with the midsole instead of acting as a resistant layer. This prevents the formation of pressure hot spots under the feet. Our review is here.
Though the knit upper has a snug fit, the elastic mesh makes it accommodating. The toe-box mesh is soft, and so are the semi-stretchy laces. The sleeved tongue helps achieve a secure midfoot fit.
Just in case the standard width doesn't fit, the 1080V12 runs in three additional widths, ranging from a narrow to an extra-wide.
3) Asics Gel-Nimbus 24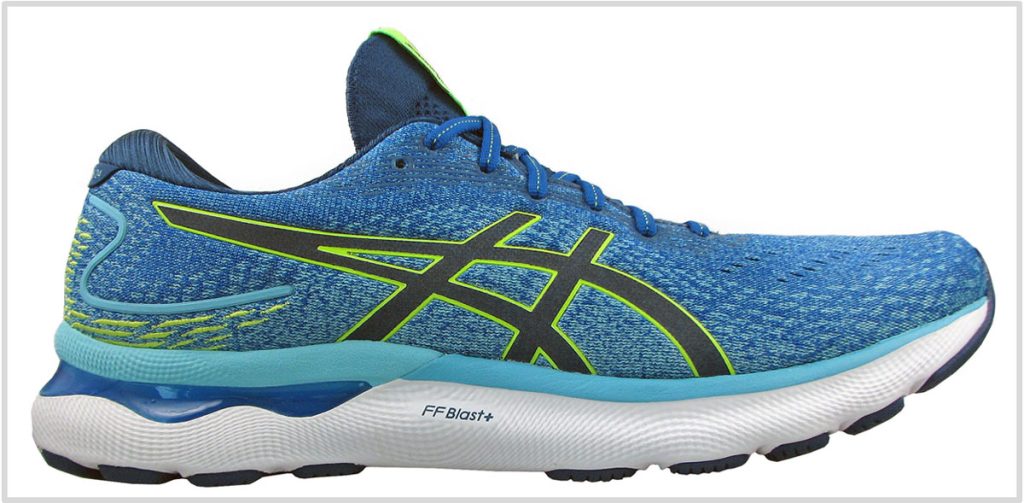 The Nimbus 24 doesn't use fancy foams like PEBA or Polyurethane.
The midsole relies on the proven Flytefoam and visible Gel setup to achieve a level of plushness seldom experienced on a Nimbus. The forefoot is soft, and the heel is even softer due to the higher thickness.
As if the plush, 10 mm offset midsole wasn't enough, there's a dual layer of foam lasting and insole for added step-in cushioning.
The blown rubber outsole under the forefoot is softer than the rear, so loading the bodyweight on the ball of the foot doesn't create a lumpy sensation.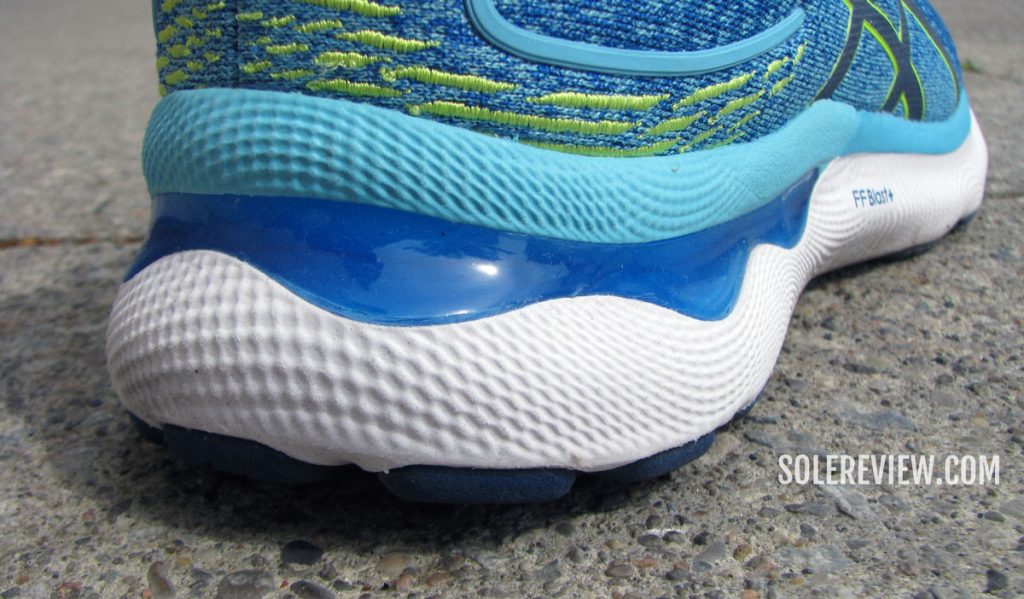 For a shoe this plush, the ride is fairly supportive and keeps the foot centered. It's worth pointing out that the Nimbus 24 has a redesigned Flytefoam Blast midsole with a bit of pep that was missing on the Nimbus 23.
The Nimbus 24 isn't just about a plush ride; it also has an equally lux upper fit and feel. Our in-depth review has everything that you need to know.
The upper mesh is soft and smooth, and the 24's fit is made better by an inner sleeve that provides a smooth, locked-in fit. The luxuriously padded heel and tongue use a soft lining that elevates the fit experience.
Also see: The Asics Cumulus 24.
4) adidas UltraBoost 22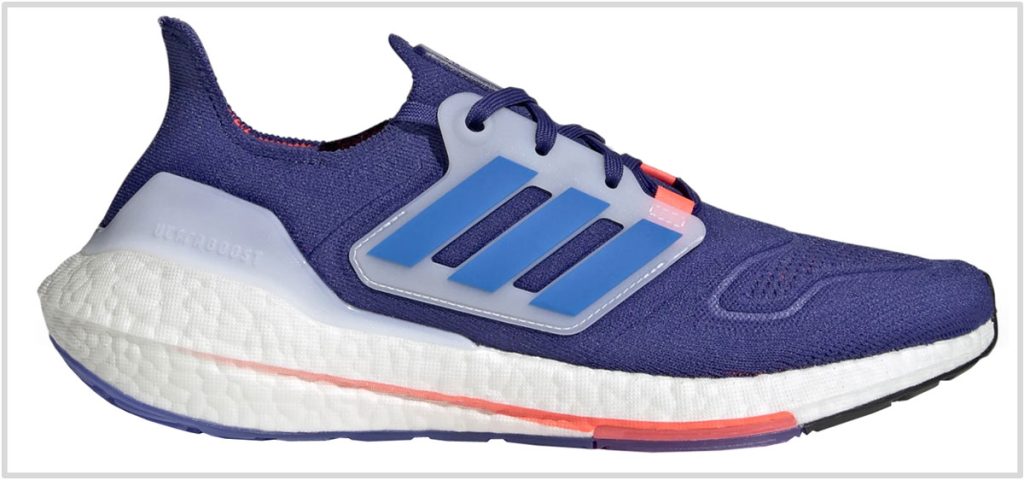 The Ultraboost has always been an excellent shoe for casual wear use, and that doesn't change with the 22.
Though the Ultraboost 22 has a wider and higher-volume Boost than the softer 19 and 20, so there's no dearth of all-day comfort.
The wide base makes it supportive; the stability is also helped by the plastic heel clip and redesigned Torsion shank.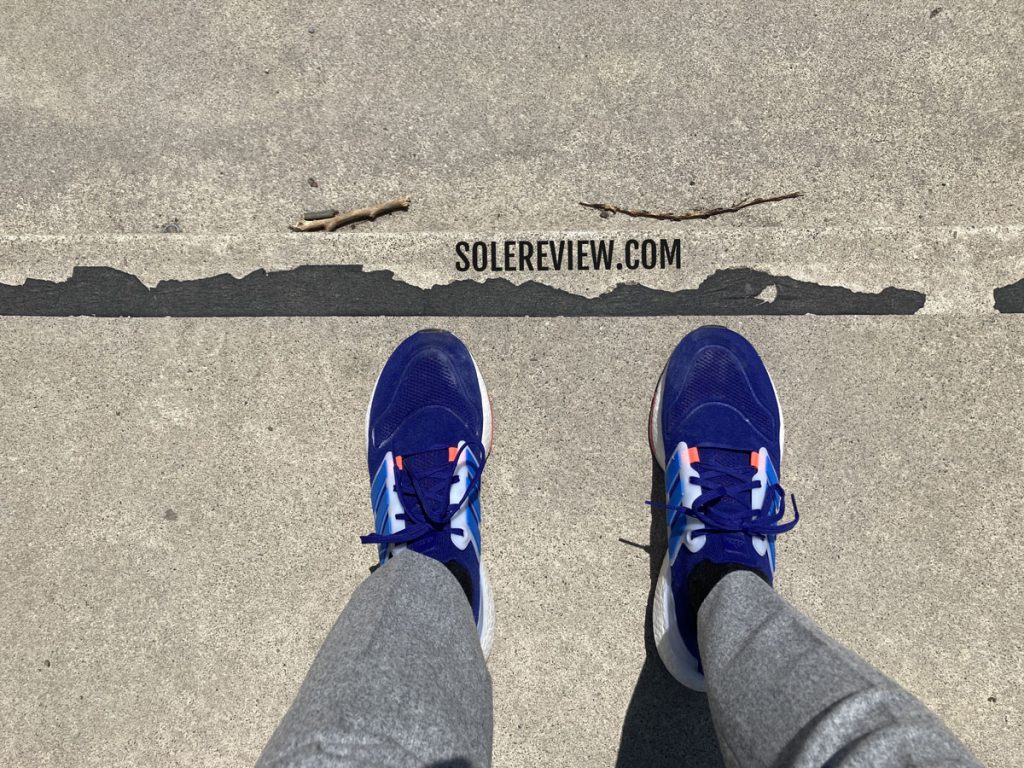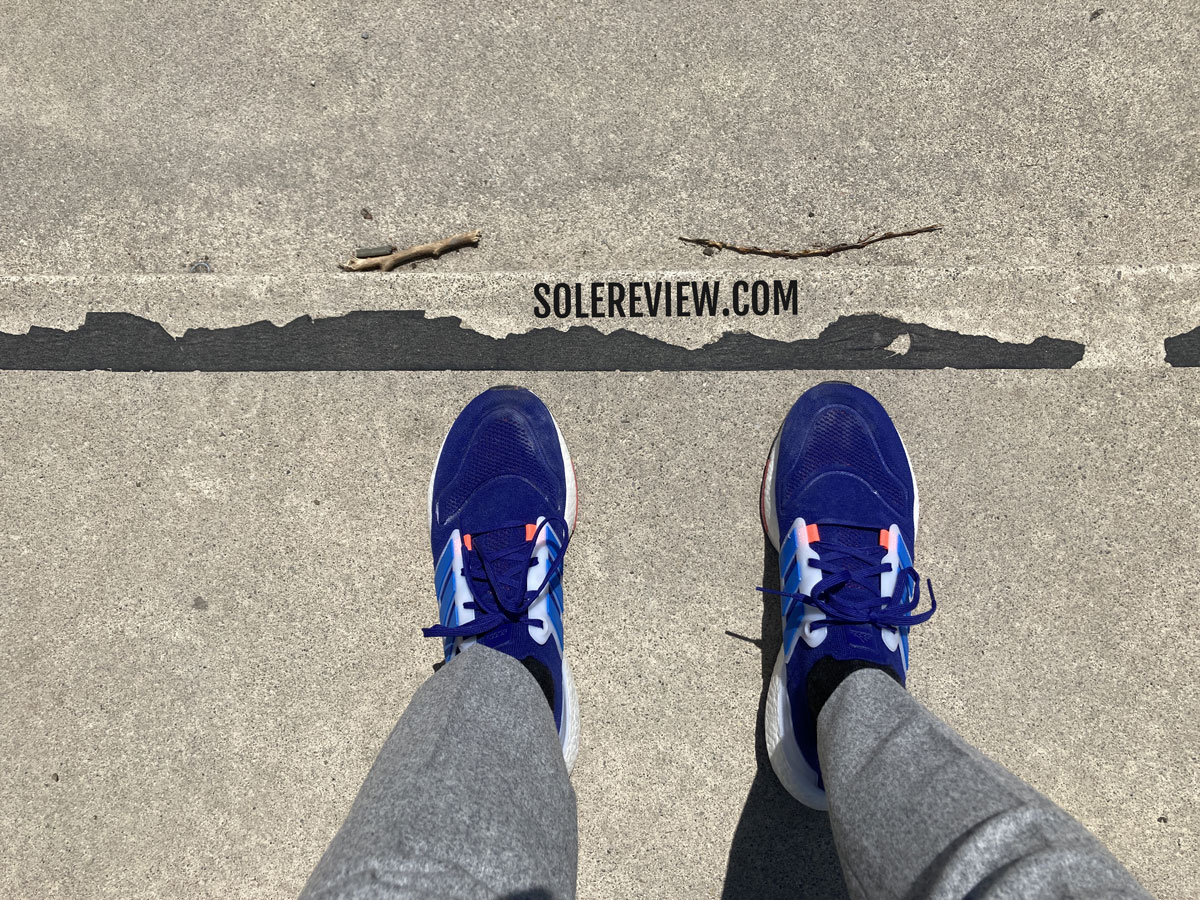 If you're wide-footed, you might want to first try before buying. The forefoot/toe-box has a snug fit due to the stretchy Primeknit mesh upper.
This feedback isn't specific to the Ultraboost 22, as this model has always had a tight fit.
However, we've never found the fit to be uncomfortable, and the elastic fit is likely to fit most foot profiles. The plastic cage 'floats' over the mesh upper, so it doesn't press into the side like some of the earlier Ultraboosts did. The 22 modifies its floating cage design to make it more comfortable.
The Boost is made of expanded Polyurethane, so it is resistant to temperature changes (in freezing winters, for example). Its proven durability makes up for the high shoe weight.
Our detailed review of the Ultraboost 22 is here.
5) Asics Gel-Kayano Lite 2
The Asics Kayano Lite V2 isn't an overly soft shoe. Regardless, the wide midsole provides a cushioned and supportive foundation to spend many hours on.
The Kayano Lite 2 uses the same midsole and outsole as the V1 – so if you're interested, here's our in-depth review of the Kayano Lite.
The full-length Flytefoam midsole and soft insole work together to deliver a cushioned top layer and comfortable base for the foot to rest on. And if you're wondering how it compares to the standard Kayano, here's the answer: the Lite version is a softer shoe with a smoother ride.
The upper is spacious and plush. The plump heel and tongue grip the foot in comfort, and the just-right forefoot fit allows the toes to splay when standing.
6) Brooks Glycerin 20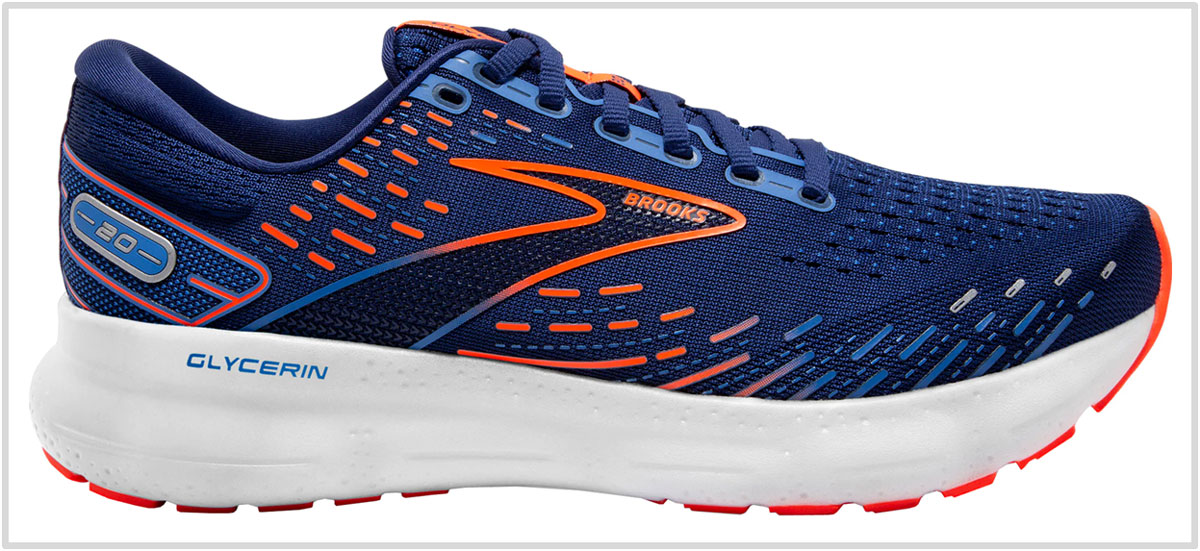 The same qualities that put the Glycerin 19 on this buyer's guide last year earn the Glycerin 20 a spot too. If you want to know more, our full review can be found here.
Brooks uses the DNA Loft V3 on the latest model – a foam that similar to the DNA Flash midsole of the Hyperion. That said, the DNA Loft V3 is softer and strikes a great balance between all-day comfort and stability.
The removable insole and foam lasting add the obligatory step-in softness.
Unlike the others on this list – say, the Asics Nimbus 24 or Nike Invincible for instance – the Glycerin 20's cushioning isn't very soft; the new DNA Loft V3 has a hint of firmness.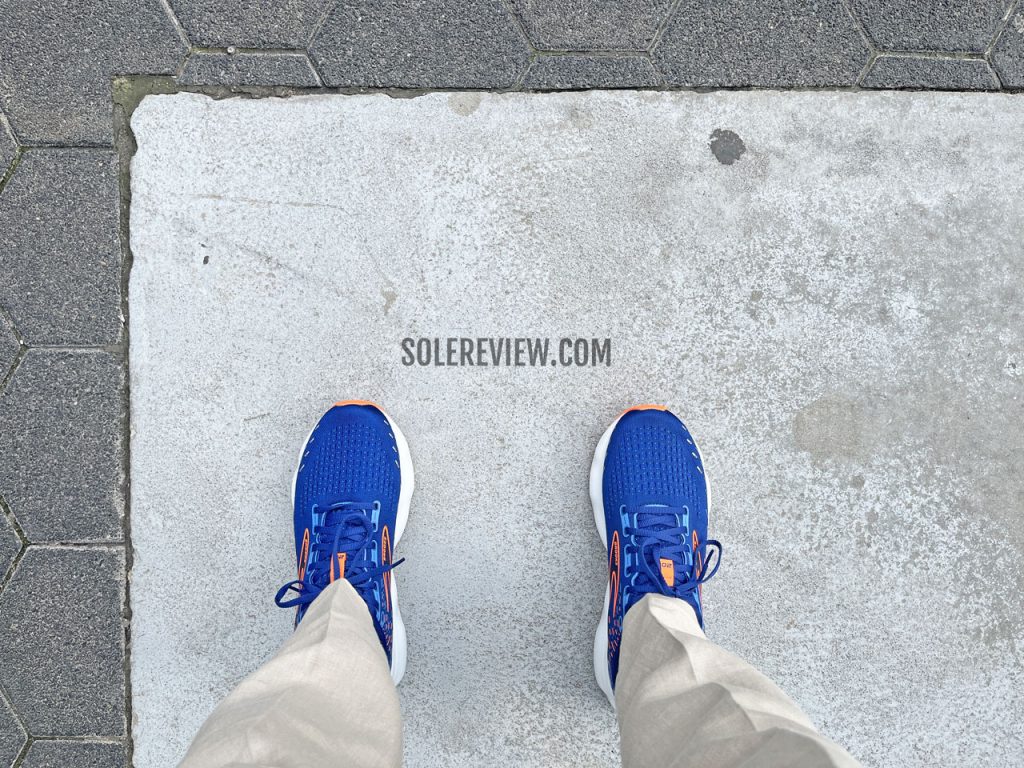 However, multi-hour cushioning comfort is available in spades, and there's even a plush upper to match. When compared with the Glycerin 19, the fit is more accommodating due to the absence of a full internal sleeve. For more space, a wide 2E sizing is available as an option.
Outsole rubber is used liberally to cover the bottom, a design choice that results in dependable traction over most artificial surfaces.
Other comfortable shoes for standing on your feet all day: (Non-running, 'safe' colors) 1) Ecco ST1 Hybrid
We recently reviewed this model, and we loved how cushioned and supportive the PU midsole was. That's not the only thing the Ecco ST1 has going for it; its true-welted midsole is perfect for most formal settings. It doesn't look like a dress sneaker at all.
The midsole cushioning is delivered by a dual-density midsole with a softer shock-absorbing core under the heel.
Above the PU midsole is a cushy, leather-lined insole with a generous amount of arch support. The wide and firm midsole makes the ST1 Hybrid very stable, even for heavier users.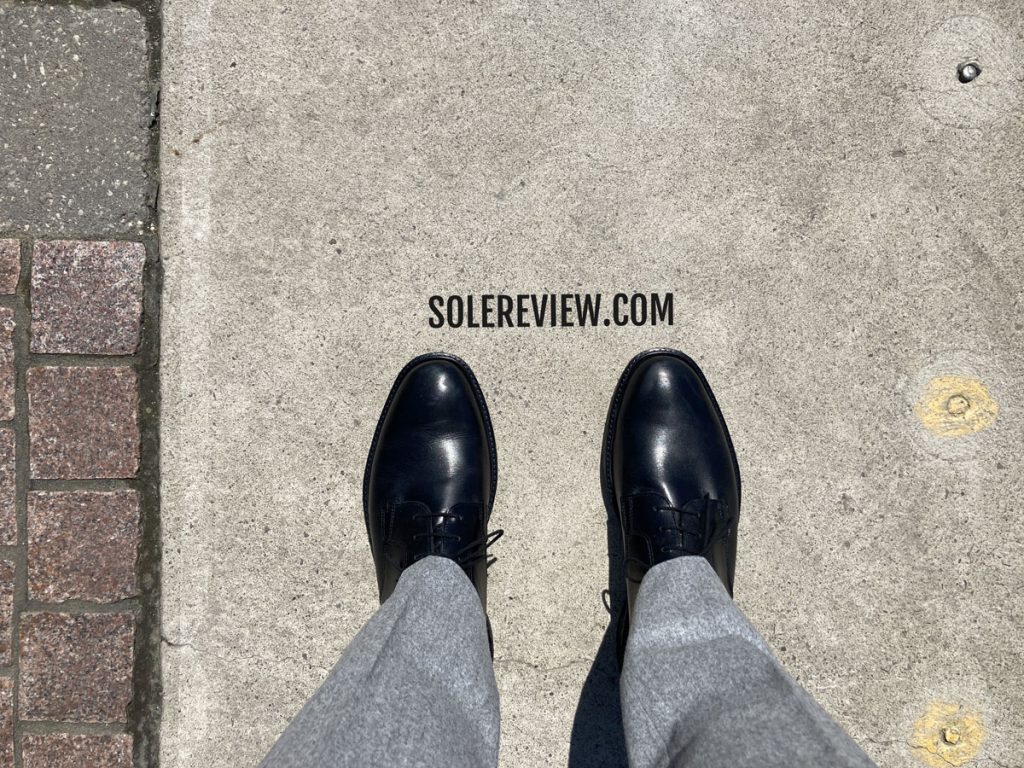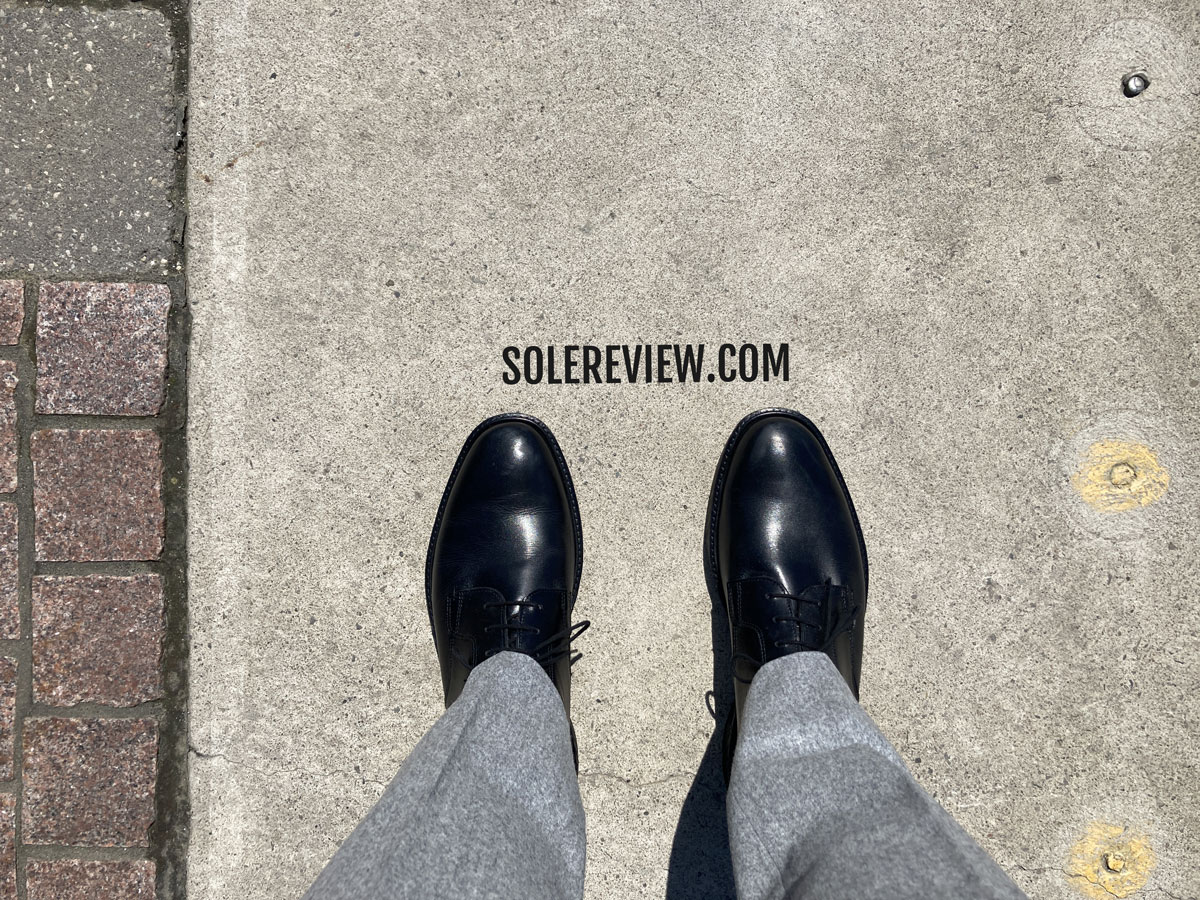 Besides multiple colors, the Ecco ST1 Hybrid is sold in two variants. There's a standard version with a rich leather upper, and another with a waterproof Gore-Tex lining, just in case your workplace involves contacts with liquids.
2) Nike Monarch IV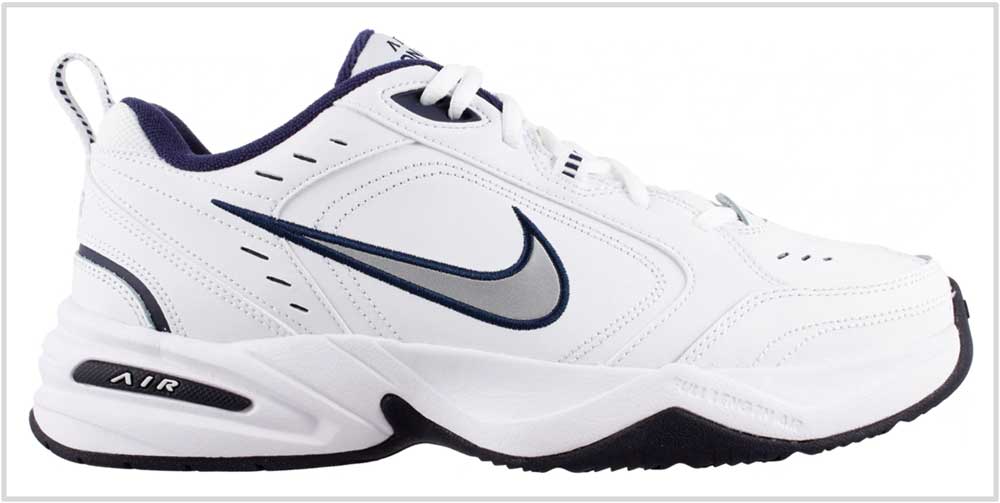 The under-stated Monarch IV is one of Nike's best-selling shoes and it's easy to see why. A full-length Air bag offers ample cushioning within the firm and supportive midsole. The single-piece rubber outsole grips well and adds durability.
The upper is robustly built and is offered in an all-leather or mesh-leather combination. And let's not forget the Monarch's phenomenal value-for-money proposition; all these features are offered at a princely $75 retail price.
The workplace-safe color(s) is another thing that the Monarch has going for it.
3) Brooks Addiction Walker 2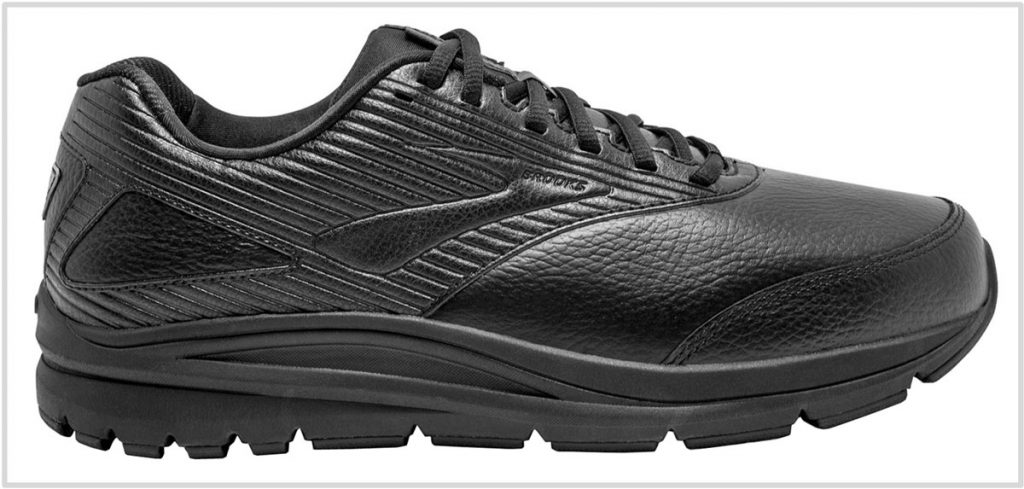 While we preferred the original Addiction Walker due to its 'Hydroflow' cushioning system, the V2 is also a safe and dependable choice of footwear for standing duties.
Unlike the (more) colorful shoes on this guide, the Brooks Addiction Walker 2 is available in muted and solid colors that make it workplace safe. You have the choice of either a black or white – that's as conservative as it gets.
The smooth leather upper makes it easy to wipe down the shoe while keeping the foot warm during colder weather or within air-conditioned confines.
The firm ride makes the shoe very stable; after all, this is a 14.5-ounces (411 gram) shoe. Making the shoe heavy is also the thick outsole that completely covers the sole. The outsole is certified slip-resistant.
Comfortable standing shoes for kitchen and restaurant workers 1) Dr. Martens 8053 Oxford
With Dr. Martens, it doesn't matter if it's a 1460 or 8053. For that matter, a boot or an Oxford.
As long as the model has the signature 'Air Cushion' sole, you're covered. By that, we refer to the translucent outsole's resistance to oil, acid, and fat – as well as its adequate levels of slip resistance.
The insole and the sole with its hollow chamber make most Docs sufficiently comfortable for all-day standing and walking.
Buying an eight-eyelet lace-up 1460 boot will provide better protection as well as ankle support, but a lot of service industry workers also prefer the low-cut Oxford design. Certain variants have oil pull-up leather upper that does a good job of repelling water.
The Doc Martens and Blundstones are usually two of the most popular brands bought by food industry professionals for their use-case versatility.
2) Blundstones BL 500 Original 500 Chelsea Boot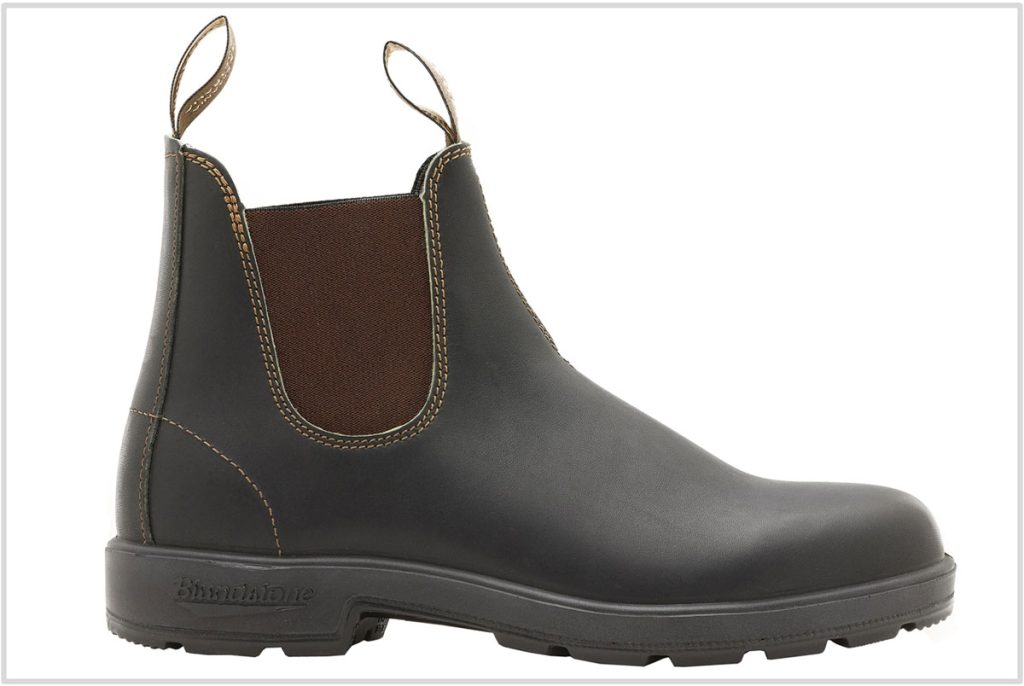 A Chelsea boot silhouette has several advantages when used in the service industry. The no-lace exterior makes it harder for spilled liquids to get inside the shoe.
And it helps if it's a pair of Blundstone BL500; the oiled leather does a good job of repelling fluids. There's no lacing, so the elastic panels make the boot easy to wear and take off.
Like the Doc Martens Air-Cushion sole, the Blundstone sole is resistant to oil, acid, and organic fat. While the BL500 is not certified as occupational footwear, it can be used as a part of a workplace uniform or casual streetwear.
The PU midsole and removable comfort footbed make the BL500 comfortable enough for everyday wear.
3) Birkenstock Super Birki Clog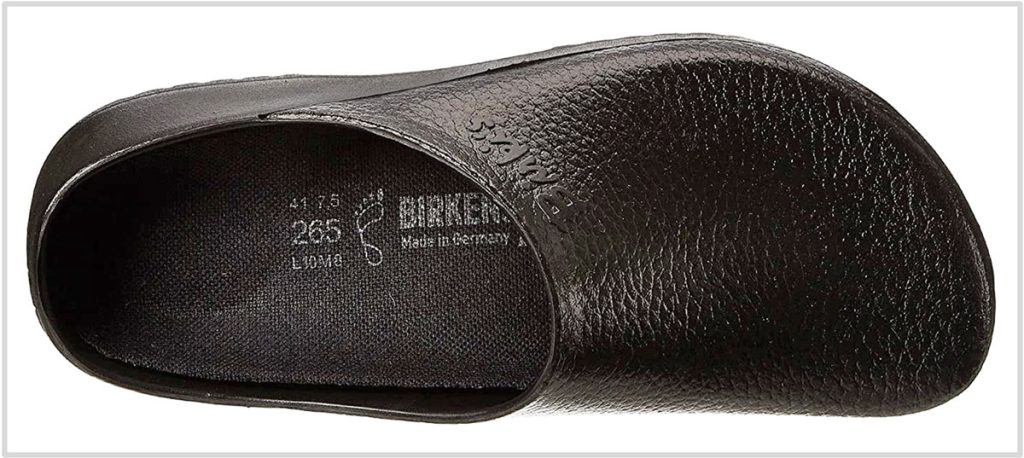 A commercial-grade Polyurethane Clog is very convenient in the service industry for several reasons.
The one-piece construction makes it very easy to clean and disinfect, whereas the specially formulated sole is slip-resistant and great at repelling grease and oil. One can toss the S-Birki into a dishwasher after removing the insole; that's not possible with a pair of Blundstones or Dr Martens.
At the same time, the all-foam construction provides all-day comfort with a supportive ride.
The Super-Birki has a removable cork-latex footbed for an extra layer of comfort. The S-Birki has a super-wide midsole and upper for stability and sufficient air circulation in a hot environment.
Also, a lot of food industry professionals want the option of removing their footwear quickly in case of an unfortunate oil spill. This is where open footwear like a clog proves useful.
The S-Birki is a certified occupational footwear product.