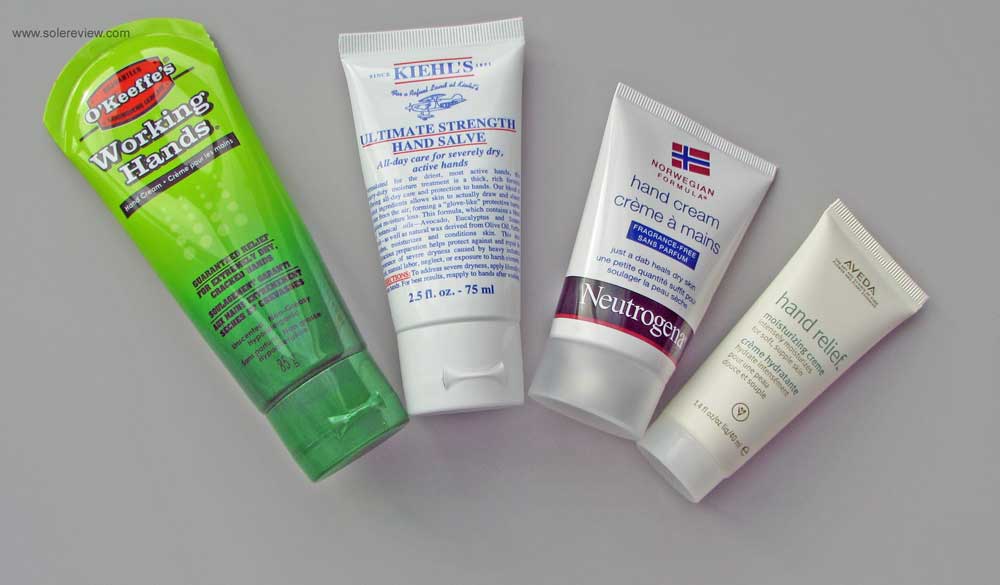 Sometimes, even the best body lotions do not work effectively on hands. You'll require something more specific – a hand cream that makes your hands feel soft and moisturized – and keeps it that way.
Solereview used nearly a dozen hand creams and lotions for a month. Apart from testing samples at various cosmetic stores, we bought nearly a dozen brands of tubes and alternated their usage to test their real-world efficacy.
We also cross-checked the active ingredients of the creams with the data on EWG's website. Wherever applicable, we've called out the potentially risky chemicals.
It is easy to be misled by slogans that include the terms 'plant essences' and 'natural ingredients'. High-end skincare products do contain a lot of natural or botanical ingredients but are also accompanied by various synthetic additives.
After a month of using different hand creams and lotions, our pick is the O'Keeffe's Working Hands cream. It is unscented, non-greasy, non-sticky, easy to spread, and doesn't cost a lot.
This buyer's guide recommends other products as well, but we felt that the O' Keeffe's product offered the best balance of attributes that are desirable in a hand cream.
The L'Occitane Shea Butter Hand cream is also good, but the strong fragrance isn't for everyone.
And if you want a wholesale (and budget) solution to dry skin, we recommend getting a large dispenser of the Vaseline Intensive Care Advanced Repair lotion. This isn't a hand cream per se, but proves useful for situations that involve frequent use. Even $5.00 tubes of hand creams can add up pretty quickly, so the large Vaseline container keeps the costs down.
From affordable creams to the boutiquey cosmetics, here're our top picks – four hand creams that are effective for dry and/or cracked skin. This list is in order of our preference.
1) O'Keeffe's Working Hands cream
Of all the hand creams we tried, we loved this product from O'Keeffe's skincare. It lacks any form of stickiness or oiliness and goes to work instantly. The feeling of moisturizing is just-right too – the hands do not feel overly soft.
As the name suggests, this is an excellent product if you need a lotion that does not make your hands slippery when working. It feels very normal – and that's part of O'Keeffe's appeal. Out of all the creams in this guide, this is the least oily.
Best of all, this cream is unscented – no lavender, cocoa butter, or rosy smell here. It is priced reasonably too, and one tube should last you at least a month if used judiciously.
You just need a pearl-sized dab for each use, and that has worked perfectly for us. The instruction does say that over-application might lead to stickiness.
You can find this product at most drugstores.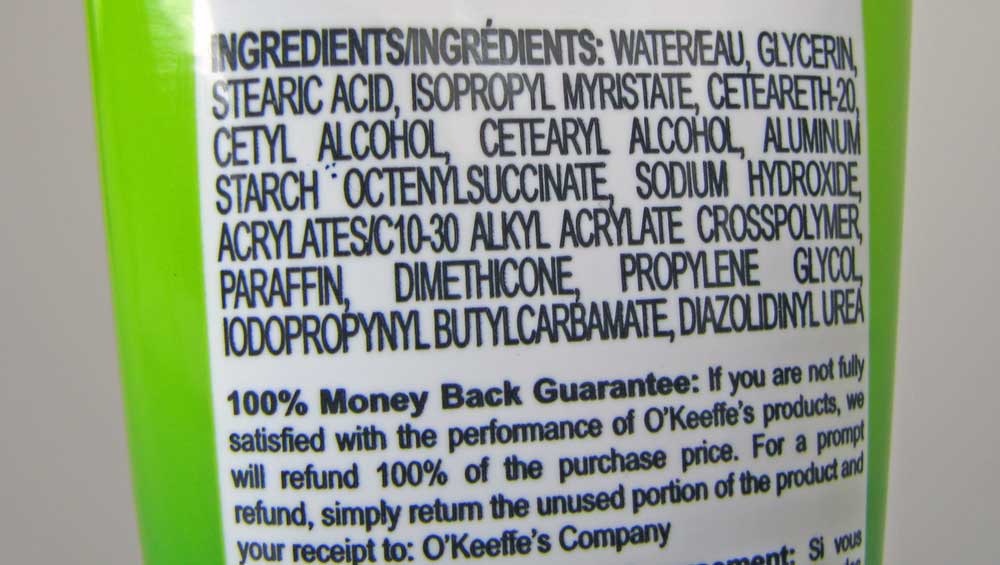 Ingredient warning: EWG expresses allergy/immunotoxicity concerns with Diazolidinyl Urea.
2) Kiehl's Ultimate Strength Hand Salve
Unlike the O'Keeffe, you get a whiff of Eucalyptus oil from the Kiehl's hand cream. That said, the smell quickly subsides – to the point where you'll barely notice it.
This cream is easy to apply and isn't greasy. Interestingly, the instructions tell you to apply the cream 'liberally to dry hands'. From our experience, dabbing a small amount of cream works just as well – there's no need to dunk your hands in this rather expensive cream.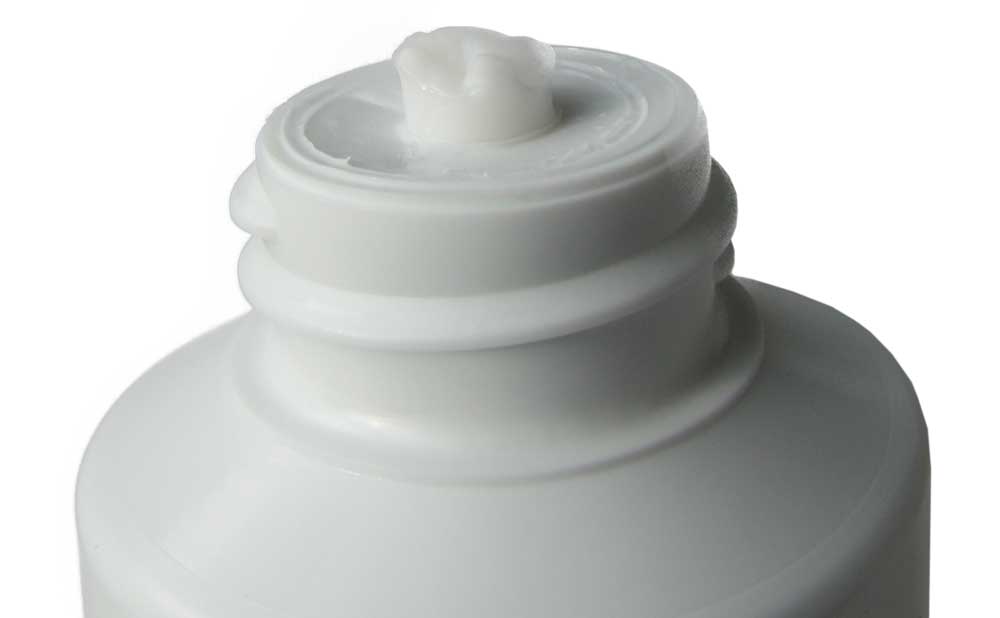 Speaking of the price, you should get the Kiehl's hand salve only if you love the brand or the foresty fragrance. Otherwise, the O'Keeffe's WH or the Norwegian Formula (below) is all that you need.
Ingredient warning: EWG expresses some concerns with Phenoxyethanol.
3) Neutrogena Norwegian Formula Hand Cream
This is another odorless cream – if you can even call it that. This doesn't feel like a cream or lotion – the Norwegian Formula is a clear ointment without any smell.
If you're a person that detests perfumed creams and lotions, try this moisturizer.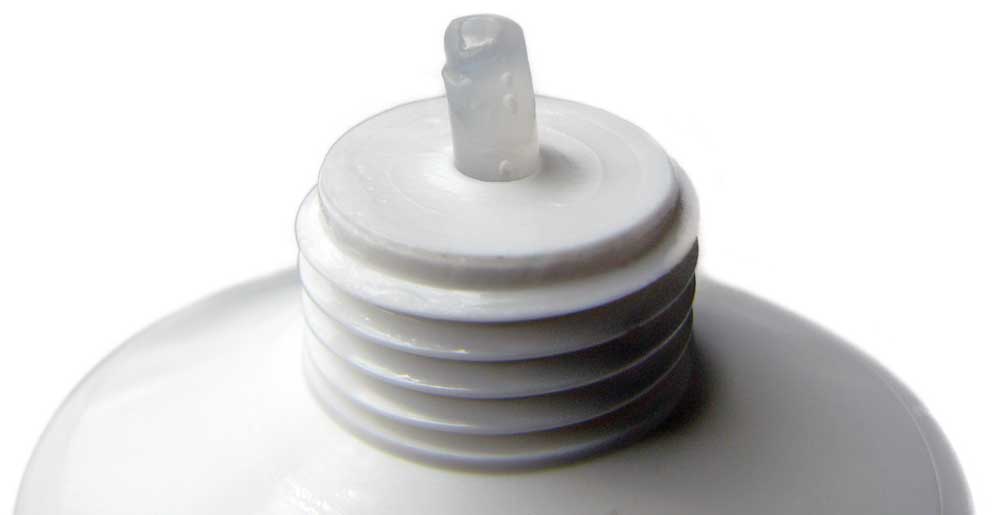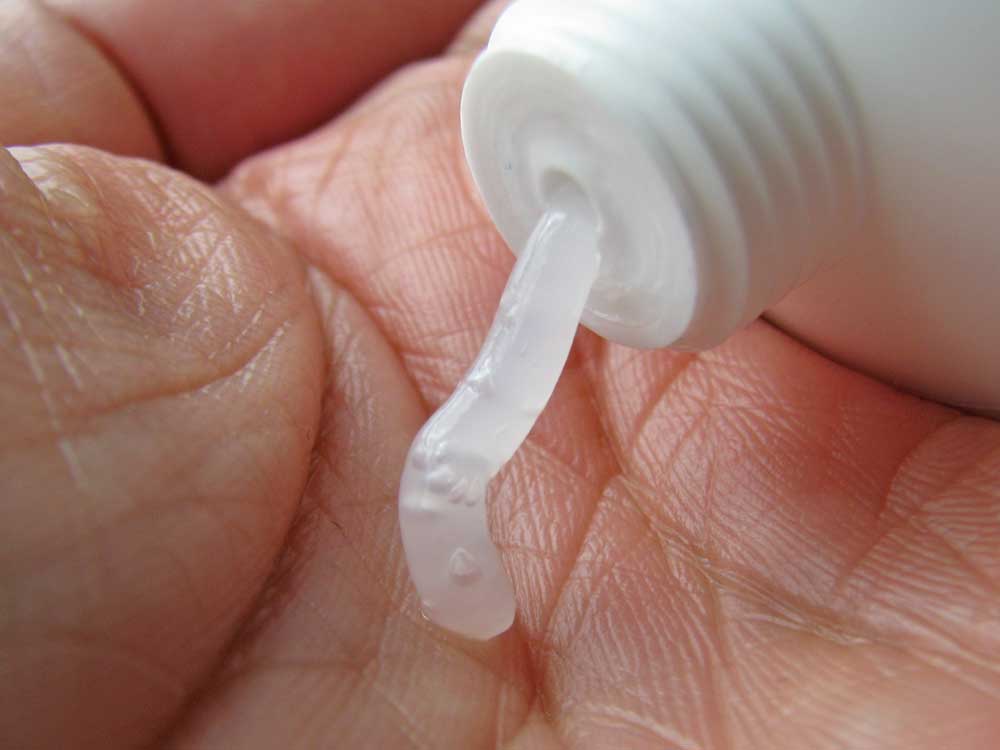 This Neutrogena product feels very concentrated. Spreading it over the hands takes a lot more work than regular creams. It doesn't spread as effortlessly as regular creams, so take note. You really need to rub it in, so here's how you do it.
Take a small portion and first rub it firmly between the palms. Then rub those palms over the back of your hands and fingers for even coverage.
The hands do not feel slippery, but there's a sensation of stickiness that takes several minutes to dissipate. This feeling doesn't go away completely though. If you turn your hands into a fist, you can sense the stickiness.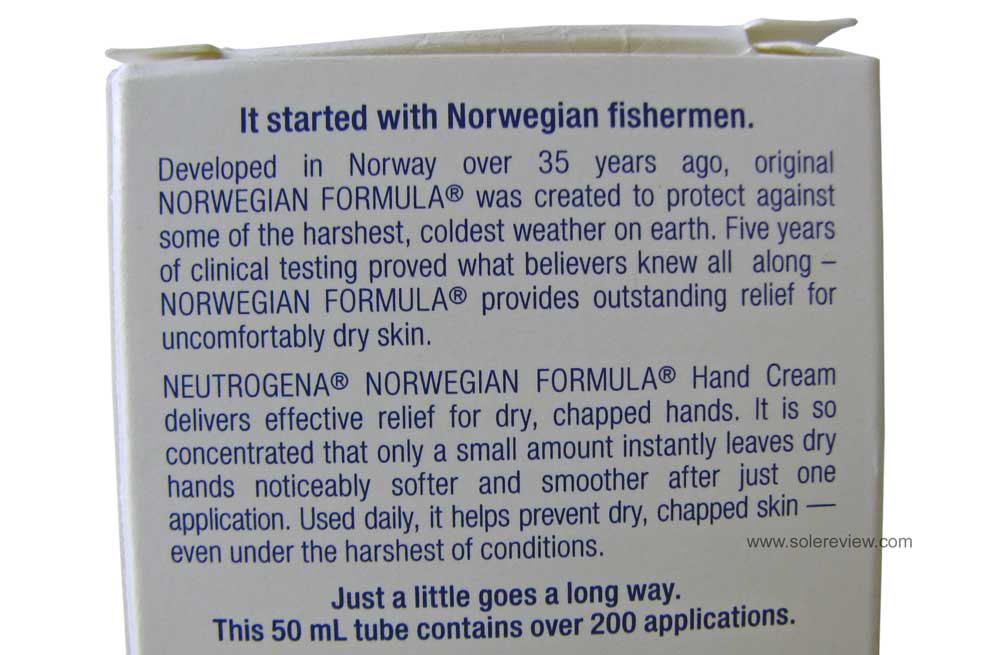 In essence, while the Norwegian Formula brings relief to dry hands or cracked fingers, the overall sensory experience isn't great. It feels thick and spreading it is laborious.
So if you have damaged skin, this rubbing motion isn't the best course of action. Limit its use to normal dry (but not cracked) hands.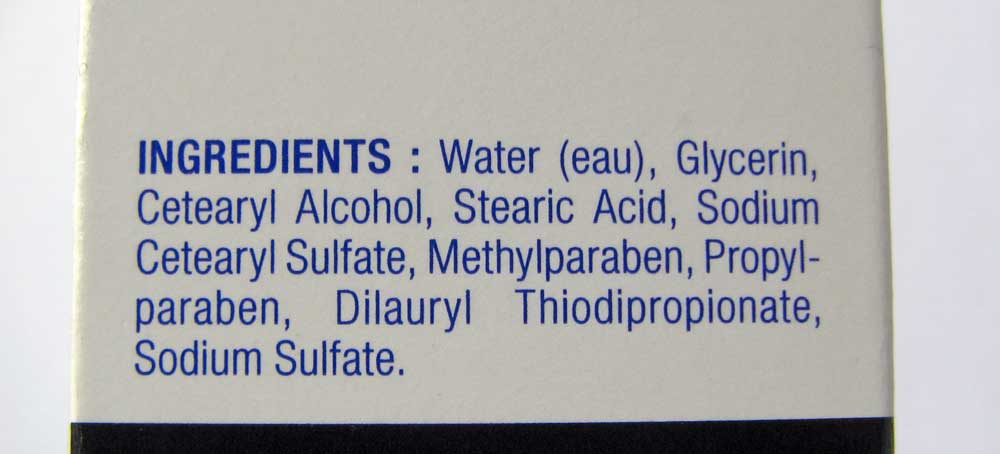 But there's a good reason why this ointment feels that way. It has the least amount of ingredients among the five products, meaning that there are fewer smoothening and feel-good chemicals in it. After cross-referencing it with EWG's skincare data, this is the safest cream out of all.
If you want an easy-to-apply hand cream, then the O'Keeffe's Working Hands or the Kiehls Salve have our vote.
Ingredient warning: Though EWG has expressed concerns with Propylparaben, this appears to be the safest cream – ingredient-wise.
4) Aveda Hand Relief moisturizing creme
We first came across Aveda products at a boutique hotel on a business trip, and we've loved some of their products – the Rosemary Mint shampoo and the Botanical Kinetics hydrating lotion in particular.
We like their hand relief cream too, but there are a few things you should know before buying that pricey tube.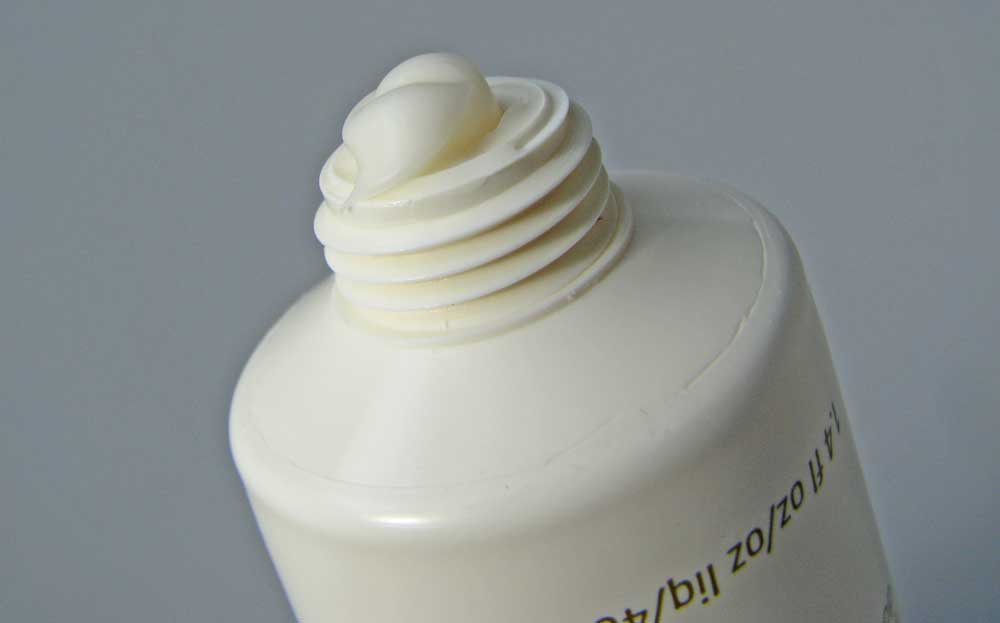 Even applying a small amount leads to a dramatic change in the appearance and hand feel. Firstly, this is more of a lotion than a cream – it spreads super quickly but in the process makes the hands look shiny while making them slippery. And be careful while squeezing the tube – the large hole lets out more cream than necessary.
If you want instant relief, this Aveda product lives up to its name. But this isn't a lotion you'd want to use while working – simple tasks such as opening a glass jar or holding a smartphone becomes a struggle due to the slippery feel. The same goes for driving or operating any form of machinery. It takes more than 10 minutes to absorb into the skin.
But if all you're doing is sitting at a computer writing product guides like this one, the Aveda Hand Relief will do perfectly fine.
And yes – it has a distinct herbal-flowery smell, so you should test a sample at the local Aveda store before you buy.
Ingredient warning: According to EWG, Citral and Limonene have immunotoxicity and irritation concerns. Even though the EWG assessment is of a different Aveda hand cream, this product also contains the two chemicals.
Why do people get dry hands?
We can think of two reasons. The first is seasonality or the weather.
Since the dryness of the skin is directly related to the lack of moisture, winter is the time when the air becomes colder and drier. And if you're running, participating in sports or any outdoor activity, then even more so. Gloves do help, but only to a certain extent.
Most people also take hot showers during the colder months; this tends to strip the natural oil over the skin. This naturally occurring protective barrier keeps the moisture locked in.
Hot water strips it away and makes the skin vulnerable to dehydration, thus leading to symptoms such as flaky skin and dry hands.
The second reason is the occupation. People working in healthcare, animal care and handling, restaurants, food handling/processing, sanitation/waste disposal, laboratories or other sectors that require frequent hand washing results in drier skin. (Related: shoe guide for nurses)
Besides using hand creams and lotions, using a humidifier during the winter months will also help.
And hand creams do work – this paper from NIH is an interesting read.
Understanding how hand creams work
For a moisturizer to be effective, it needs to attract moisture to the skin, retain the said moisture, and also make the skin feel smooth.
Humectants are ingredients that draw water from the lower skin layers to the surface. That is why any half-decent hand moisturizer will contain Glycerin – an organic material that is extracted from plant or animal sources. Glycerin is a humectant, meaning that it attracts moisture. For example, all the hand creams featured in this guide have Glycerin or Glycerol.
Occlusives are oily substances that retain moisture by preventing it from evaporating. The natural oils over our skin are also occlusives. Cosmetics use various natural and/or synthetic oils to achieve the same result.
The Vaseline lotion, for example, uses Petroleum Jelly (Petrolatum). The O'Keeffe cream uses Paraffin – another Petroleum derivative.
The Kiehls, Neutrogena, and Aveda creams do not use Petroleum Jelly or Wax. Instead, they depend on compounds such as Cetyl Alchohol and the others to deliver a similar effect. The Kiehls Salve uses Shea Butter as one of the occlusive agents.
Finally, emollients make the skin feel smooth. This serves more of a sensory purpose than anything else. The Aveda and Kiehl's cream has Dimethicone and Capric Triglyceride, among other compounds.
All the creams are water-based; the latter acts as a solvent for all various ingredients.
On a related note, the Environment Working Group's website is a great place to find out about cosmetics and what goes inside.
Aveda and Kiehl's do contain a lot of botanical extracts – perhaps that's one of the reasons why they are expensive. Reading Aveda's ingredient label throws up names such as Aloe leaf juice, Coneflower extract, meadowfoam seed oil, sunflower oil, and Licorice root extract.
Kiehl's hand salve mentions the use of Avocado, Eucalyptus, and Sesame oil – together with 'a natural wax derived from Olive Oil.' Shea butter too.