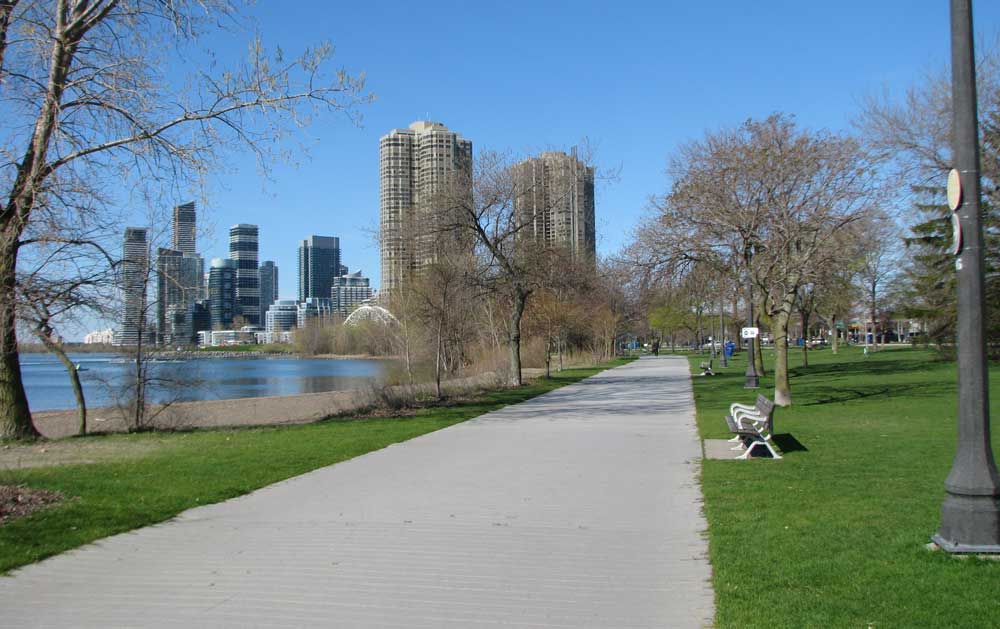 This article has been updated with current models for January 2022. The Asics Contend 5 Walker and Saucony Omni Walker have been replaced with their updated versions. The Ecco ST1 Hybrid, Nike Monarch IV, Rockport Prowalker M7100, Skechers Gowalk Arch fit, and GoWalk 5 are new additions. The Brooks Addiction Walker 2, Ecco Astir Sneaker, New Balance 1200, New Balance 1700, New Balance 928V3 and Nike Vomero 5 has been removed. The shoes featured here are meant to be used in non-freezing weather.
If the title of this guide sounds familiar, that's because we already wrote one about running shoes – but that list excluded shoes that were designed specifically for walking.
In the other article, we discussed how running and walking differed in their mechanics. That explanation helped us pick daily trainers that were suitable for walking.
Since this is a walking shoe guide, we'll do no such thing here. Instead, we'll begin by diving into the essential design features of a good walking shoe.
A full ground-contact outsole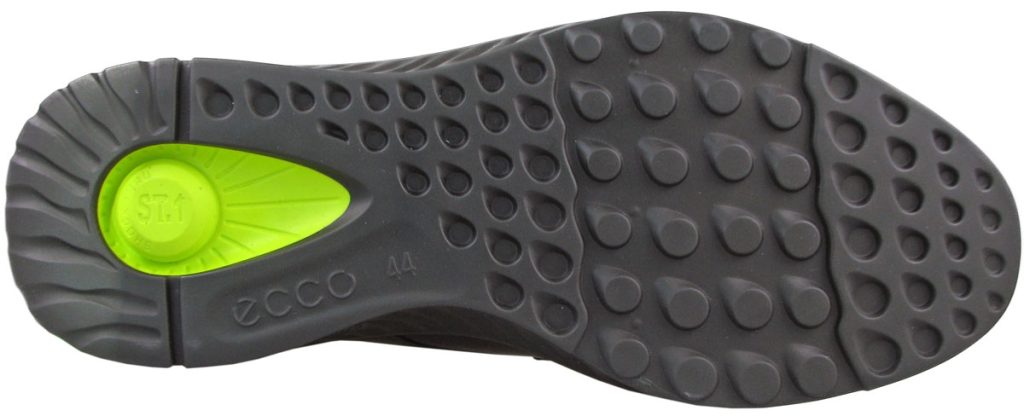 The gait cycle of walking begins under the heel and ends at the forefoot. At some point, the entire length of the outsole will come in contact with the ground. So the outsole geometry should be designed to guide the foot through the motion path.
A good walking shoe has a flat outsole surface with no deep lugs or large midfoot gaps. Also preferred is a segmented heel landing zone – a design where a small area of the outsole edge is separated by a groove. While the absence of this design isn't a deal-breaker, an articulated heel allows smoother transitions due to its flexing motion.
Outsole traction
The walking conditions aren't always perfect. Often, the shoe will encounter damp or dusty surfaces that require the outsole material to have a superior grip. So it's preferable for outsole to feature non-slip rubber. If it is foam, then the texture should be traction-friendly. We've excluded shoes that do not meet the minimum grip criteria.
Also, this guide contains footwear that are suitable only for non-freezing conditions.
Durability
Unlike running shoes, walking shoes have a slower loading cycle where the outsole is in contact with the ground for a longer duration. People also tend to use their walking shoes for the entirety of the day.
Considering the use case, walking shoes need to be durable – and this requirement applies not only for the outsole, but for the midsole and upper as well.
A cushioned and supportive midsole
A walking shoe's comfort depends mostly on the midsole and footbed. The choice of the foam material, geometry, and density determines how fresh your feet will feel at the end of the walk. However, an overly soft midsole is best avoided due to two reasons. It will slow the transition process and also make the ride unstable.
Most athletic footwear brands do a decent job of balancing cushioning and stability. Many walkers also prefer a midsole that supports the arch, so we have included the Skechers GoWalk Arch fit and Ecco ST.1 Hybrid here.
Hybrid dress shoes like the Ecco ST1. Hybrid are also excellent at delivering a comfortable, yet stable ride. Unlike traditional dress footwear, dress hybrids use Polyurethane or EVA foam midsole to enhance ride comfort.
A comfortable upper that protects and accommodates your feet
A walking shoe upper needs to have a few non-negotiable traits; being protective and accommodating is a must-have. That is why most walking shoe uppers use leather in one form or the other. Leather lasts longer than synthetic while acting as a barrier against dust, debris, and the occasional puddle splash.
Though we haven't included them here, low-cut hiking shoes are also protective. Using a thick mesh with fused overlays reinforces the upper to shield the foot from the occasional bump or nicks.
Feet tend to swell after walking for an hour or longer. Thus, the upper needs to have enough space to allow that to happen.
It's no surprise that New Balance and Skechers come out on top here. They started as a company selling orthotic inserts, and no other brand offers a wide variety of upper fit and silhouettes than New Balance. On the other hand, Skechers has built its reputation as a brand that sells comfortable everyday shoes at an accessible price.
Back in the day, Nike used to make excellent walking shoes; remember the 1996 Air Inclement Walker with 'low pressure' Nike Air or walking shoes with the 'Airliner' insoles? A lot has changed since then – adidas and Nike have trimmed their assortments.
Brooks have their long-continuing staple in the form of the Addiction Walker. Asics and Saucony are represented by the Contend Walker and Omni/Echelon Walker respectively.
If you're looking for a walking shoe that can also perform double duty as office wear, our top pick is the Ecco ST.1 Hybrid. It may be expensive, but this is a versatile dress sneaker that is also an excellent walking shoe. And if you're looking for the best value, the Reebok Walk Ultra 7 DMX is our pick.
This list is sorted alphabetically:
1) Asics Gel-Contend Walker SL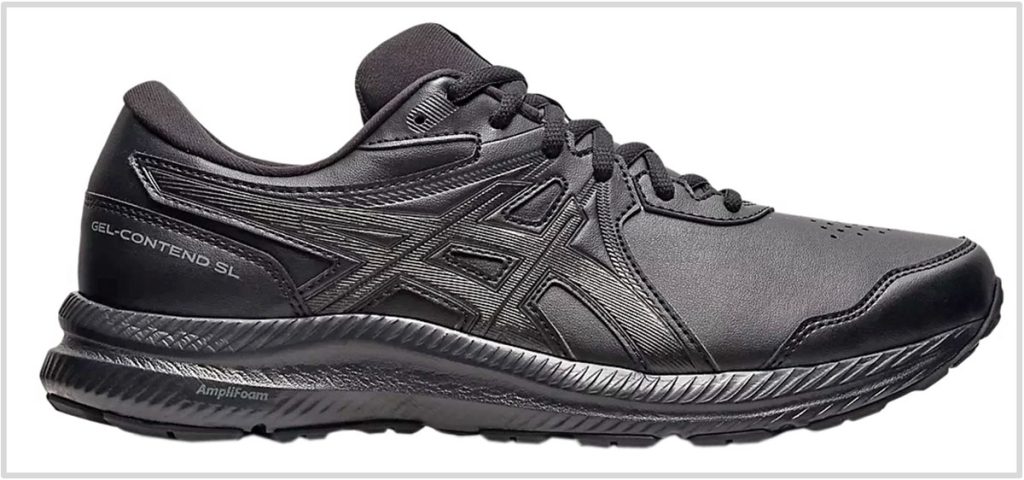 The walking version of the Gel-Contend offers the same value for money as the running version does.
Asics uses an Amplifoam midsole for supportive walking comfort, and this is one shoe where the Guidance line on the outsole proves useful. The groove centers the weight during walks for a smooth transition.
It's incredible how material-rich the upper is for the $65 retail price. There's barely any mesh here; the synthetic leather upper secures the foot in place during long walks while repelling moisture.
2) Ecco ST1 Hybrid Gore-Tex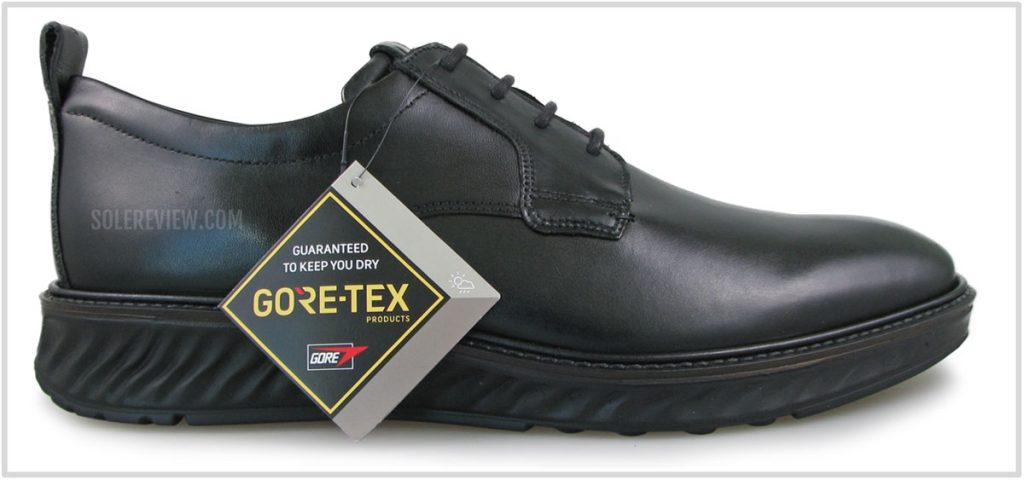 We reviewed the Ecco ST.1 Hybrid Gore-Tex recently and found it to be an excellent walking shoe. Sure, it looks a bit dressy, but so what?
Except for the annoying laces that tend to come undone and needs to be substituted with an aftermarket pair, the ST.1's midsole is packed with walking-friendly characteristics.
The 'Phorene' Polyurethane midsole is sufficiently cushioned for long walks while being firm and supportive during the gait cycle. The synthetic rubber outsole is designed to provide maximum contact with the ground. There's a softer foam core under the heel for cushioning comfort.
And it's not all about the midsole. The leather-lined insole is extremely comfortable with a high level of under-arch support. It's also removable should you prefer an aftermarket orthotic.
The spacious upper accommodates the changes in the foot volume during a long walk.
3) Nike Monarch IV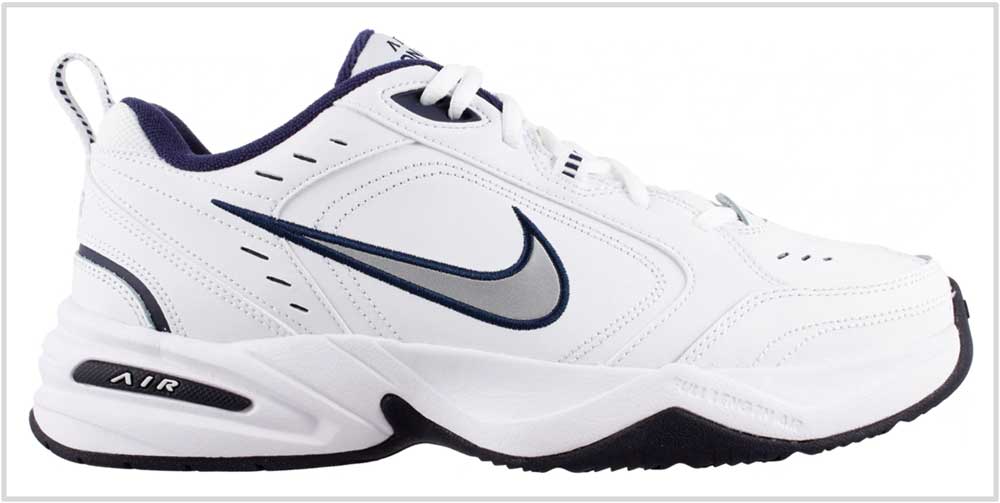 The Nike Monarch IV may seem unassuming, but it offers exceptional value for its $75 price. The Monarch was originally marketed as a durable cross-training shoe with a cushioned and stable ride, but Nike's intent was to create an evergreen footwear staple. Nike has succeeded, and then some.
What made the original Monarch a good training shoe a few decades ago also makes a versatile walking shoe.
The durability comes from the leather-clad upper and a full rubber outsole; the cushioning comfort and stability is delivered by the full-length Air unit inside a supportive EVA foam midsole.
The flat outsole is great for smooth transitions and dependable traction during the slow gait cycle, and comfort-oriented features like the padded tongue and heel make the interiors very comfortable.
The Monarch is also sold in an extra-wide sizing for more room.
4) New Balance 877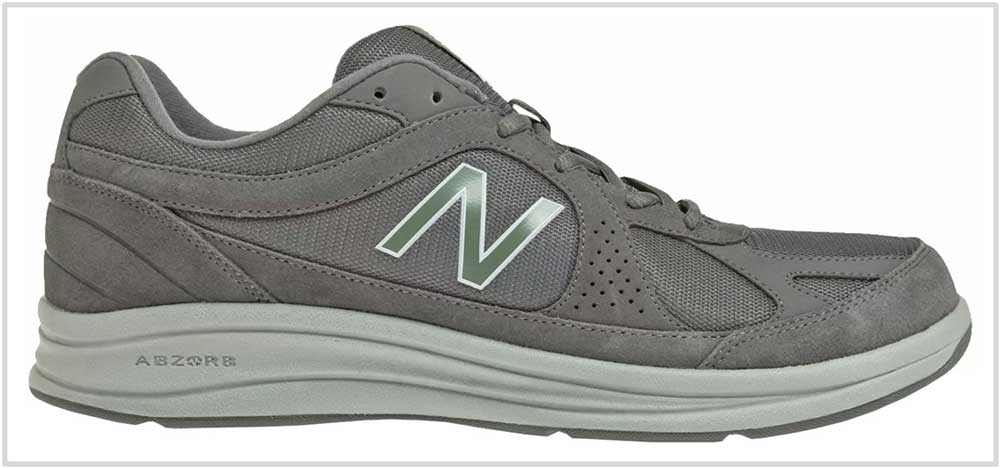 If you don't want to spend a lot of money on a New Balance walking shoe, then the 877 is a good buy. It costs less than $100 at full retail price.
The suede and mesh upper is protective, pliable, and breathable without adding excess weight. The collar and tongue lining are foam-padded and made of a soft textile for interior comfort.
The cushioning comes from the full-length Polyurethane Abzorb midsole that is both resilient and stable. A purpose-built walking outsole grips well and is optimized for the slow, rolling motion.
5) Skechers Go Walk 5
Skechers has come a long way from being a teen-focused brand in the 90's (remember the Britney Spears collaboration?) to become the 'everyday' footwear brand. And it's not just some indie brand – Skechers has quietly become a behemoth with $6 B in annual sales.
The secret to its success is keeping things simple with a mind-boggling variety of affordable shoe models.
Take the GoWalk 5, for example. It's a basic walking shoe with a comfortable, well-ventilated upper and a cushioned midsole that made of lightweight EVA foam. A soft footbed adds step-in comfort during slow walking speeds.
Its 7.2-ounce (204 gms) weight translates into a distraction-free walks. And it's the one of the only two shoes on this guide to be machine washable – thanks to its simple construction and quick-drying materials.
6) Skechers Go Walk Archfit
The Skechers GoWalk Archfit is a premium version of the GoWalk 5, if you will. The highlight of this walking shoe is a removable insole with additional arch support.
The rest of the shoe is standard Skechers fare. The breathable upper uses an engineered mesh with padded tongue and heel for support; there's even an optional width for more room. Not many people will need to buy a wide though – the standard version has an accommodating interior.
The midsole design keeps it simple with an all-foam construction that results in a comfortable ride.
Like many Skechers shoes, the GoWalk Archfit is machine washable on a gentle cycle.
7) Reebok Walk Ultra 7 DMX Max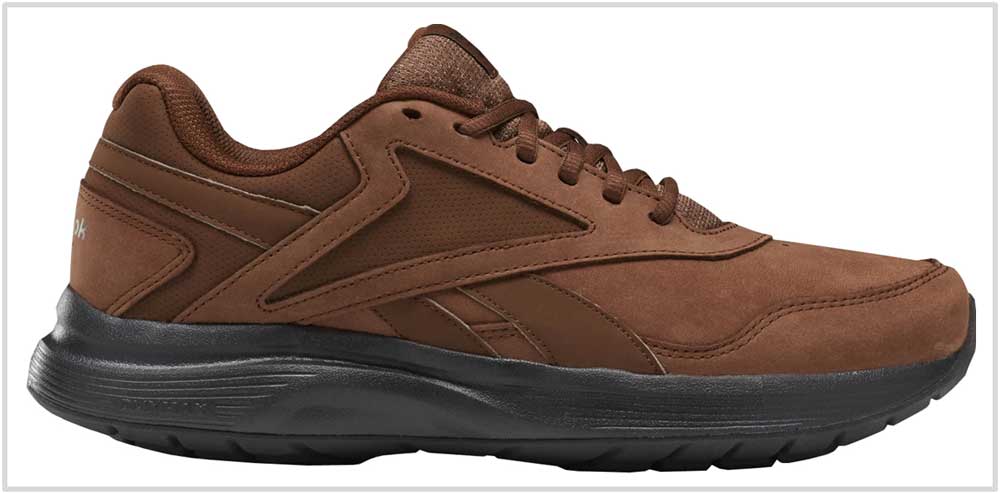 A couple of years ago, Reebok traded the triangular 'Delta' logo for the classy Reebok vector trademark, and that's exactly what the Walk Ultra 7 has on its sides.
The leather upper looks much cleaner now – and the brown Nubuck variant looks particularly enticing.
You get a lot of walking shoe for the Ultra's $85 retail price. The leather upper is durable as well as fit-conforming. The padded interior with its thick exterior is straight out of a 90's lookbook.
The ride comfort is delivered by the 'moving air' cushioning tech inside the chambered midsole. Adding to the ride comfort are the memory foam insole and the EVA midsole. The rubber outsole lasts long and provides sufficient traction.
8) Saucony Omni Walker 3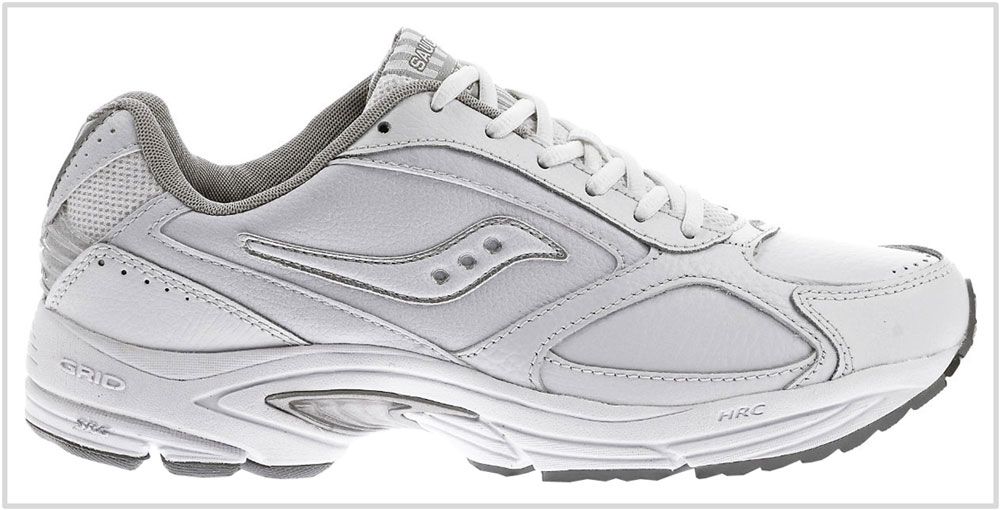 The Saucony Omni Walker 3 is a $100 walking shoe, and while it used to be cheaper, it still offers decent value.
This product is designed for walking, so there are several features that are not found in Saucony running shoes. For instance, the rubber outsole has a 'Walk Trac' geometry – a rail that makes continuous contact with the road from the heel-to-toe. Think of it as a motion path of sorts.
The absence of gaps under the midsole allows the transitions to happen smoothly. The Omni Walker's outsole rubber also happens to be non-marking – meaning it won't leave streaks on floors.
It's worth noting that the Saucony Omni Walker 3 is a 'stability' walking shoe, aka the kind that uses a firmer medial post. There's even a small plastic shank for additional support. However, the dual-density midsole and the insole have sufficient ride comfort for long walks.
The synthetic leather upper and foam-filled lining offers protective comfort. There's an optional 2E (wide) sizing available.
9) Saucony Echelon Walker 3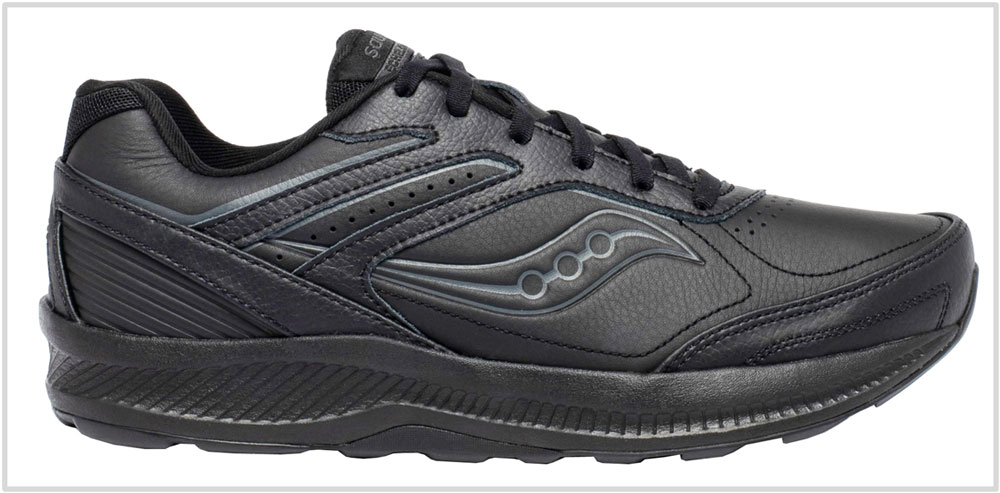 Saucony distills the classic walking shoe formula into the Echelon Walker 3. It's all there – be it the all-leather upper or the plump heel and tongue padding. It runs a bit warm, but then all shoes with a full leather upper do.
Underneath the all-white (or all-black, depending on what you buy) is a supportive midsole made of a firm EVA-blend foam. This foam stack provides the comfort and stability required during walks, while the rubber outsole helps with the smooth transitions and slip-resistant grip.