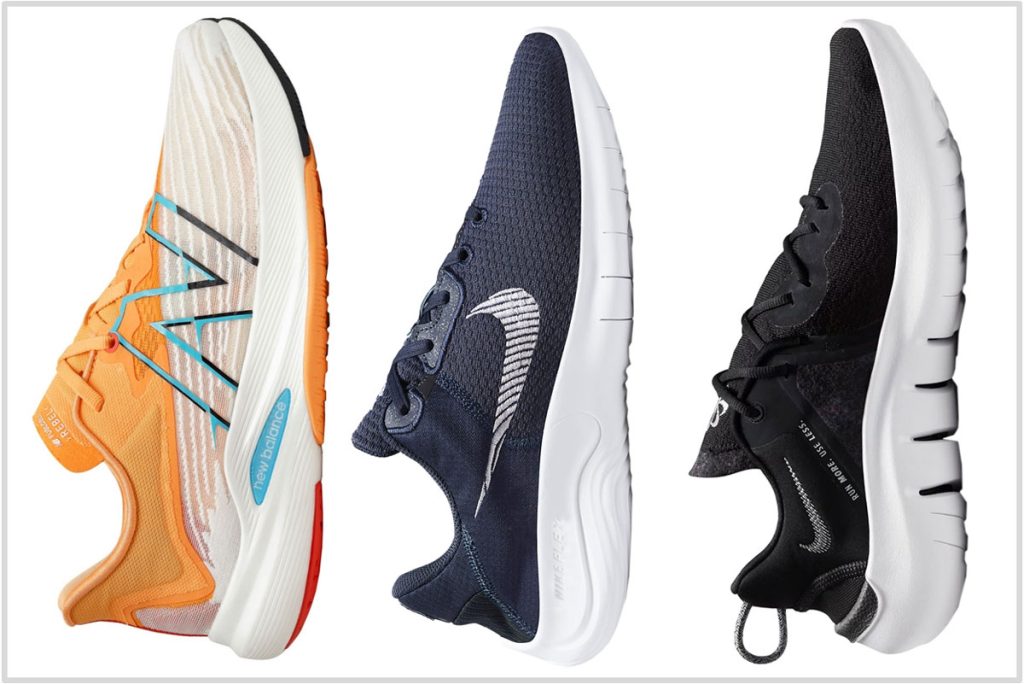 This article has been updated with current models for June 2022. The Flex Experience 10 has been replaced with its updated version.
This is certainly an odd time to be writing about flexible running shoes. If we look around us, most running shoes are designed with quick forefoot transitions in mind.
Be it rocker-shaped midsoles or internal plates, a stiff forefoot is de rigueur. After all, an inflexible forefoot does make a running shoe more efficient during roll-offs, and that creates a speed-friendly ride character.
On this website, we've reviewed many running shoes with either a carbon plate or rocker forefoot. We also think highly of them.
So isn't this an open-and-shut case? Why even bother making a case for flexible running shoes? Plated and rocker running shoes are excellent for the transition economy, so what do we need flexible running shoes for?
Only if things were so black and white. The footwear industry tends to jump from one new thing to the next, so it's easy to forget that was a long period when flexible and minimal running shoes reigned supreme.
Not very long ago, both the brands and general public were vociferous advocates of minimalist footwear with flexible midsoles.
Numerous arguments were put forth in favor of such shoes, and there was merit in them too. Eight years ago, we even wrote a detailed review of the Vibram Five Fingers Bikila with an in-depth commentary on the barefoot running movement.
So while the running shoe landscape has evolved by leaps and bounds, there's still a strong case to be made for flexible running shoes. For example:
A flexible midsole enhances the proprioceptive feedback
Proprioception is one area where a flexible midsole will outperform a stiff running shoe.
There's a reason why the human foot is made of multiple bones, joints, ligaments, and tendons – the adaptive design allows for a better sense of movement and location.
A flexible running shoe is better suited for that process than a stiff midsole that dilutes the ground feel.
A flexible running shoe is usually more stable
A higher level of proprioceptive feedback allows the foot to find better footing, thus increasing the ride stability. A good analogy would be trail running shoes, where a thinner and more pliable midsole is better at tackling uneven terrain than thicker midsoles.
Also, many flexible shoes do not have overly thick midsoles. While there are exceptions, a low-profile midsole is always more stable than a thicker one.
On a tangential note, here's some interesting research that suggests how minimal footwear improves postural and dynamic stability. While none of the models on this guide are minimalist shoes, flexible midsoles are the closest thing.
A flexible running shoe is good for strength conditioning
A rocker-shaped midsole with a stiff forefoot is like a convenient shortcut. The foot just 'rolls off' the front instead of having to labor through the midsole foam.
With a flexible midsole, the foot gets a workout during the transition process. Recent studies show that minimalist footwear increases the foot strength through conditioning. A flexible running shoe is the next best thing, so it will stand to gain from some of those benefits.
Often, flexible midsoles do a better job at transferring power from the foot to the ground.
A flexible running shoe adds rotational value
Where's the fun if all your running shoes have a Carbon plate inside their midsoles?
The goal of a shoe rotation isn't just for different use cases. Rotating a flexible running shoe with a rocker-shaped one trains the foot to get used to different kinds of footwear.
Nike dominates this product guide – thanks to its flexible 'Free' products and similar derivatives like the Flex Experience and Flex 2021 Run.
Solereview recommends: Nike Free Run 5.0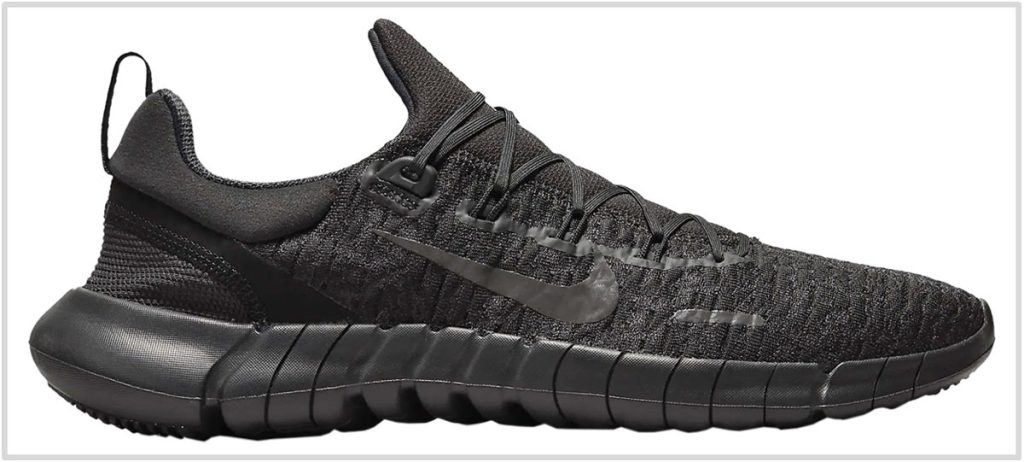 Over a decade ago, the Nike Free assortment was offered in different levels of the 'barefoot' experience. There was the Free 3.0, which was the most minimal of all. For a while, Nike sold a Free 7.0 – shoe that was close to an everyday trainer.
That left us with the Free 5.0 – a middle ground between all-out footwear minimalism and regular everyday trainer.
That definition still holds – the ultra-flexible Free Run 5.0 is comfortable enough for short everyday runs. At the same time, the soft and multi-directional flexibility promotes proprioception. The snug upper locks the foot over the midsole and helps increase the ride stability.
The $100 retail price is a sensible ask in this era of rising inflation. We hope to get an in-depth review out soon.
2) New Balance Fuelcell Rebel 2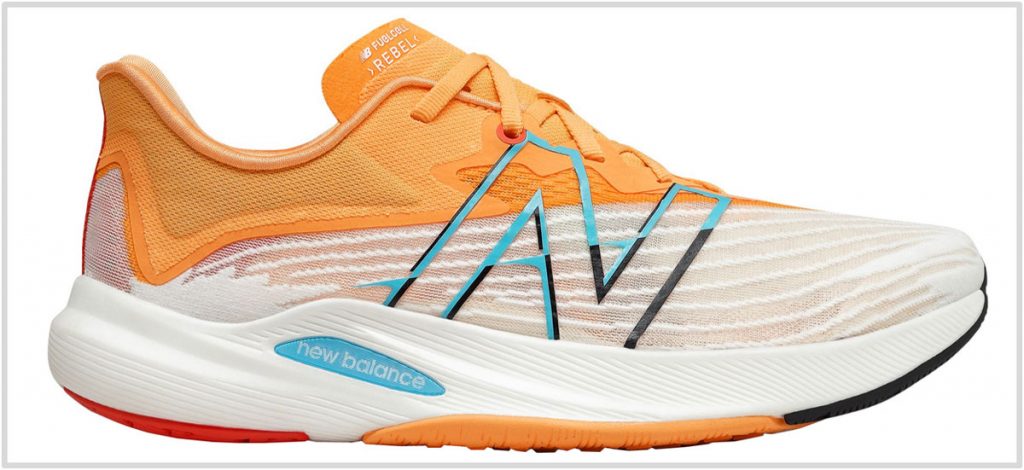 Despite the obvious lack of flex grooves, the Fuelcell Rebel 2 is surprisingly flexible. During our review process, we found out why. The soft and bouncy Fuelcell foam lacks any structure, and even the outsole is thin and pliable.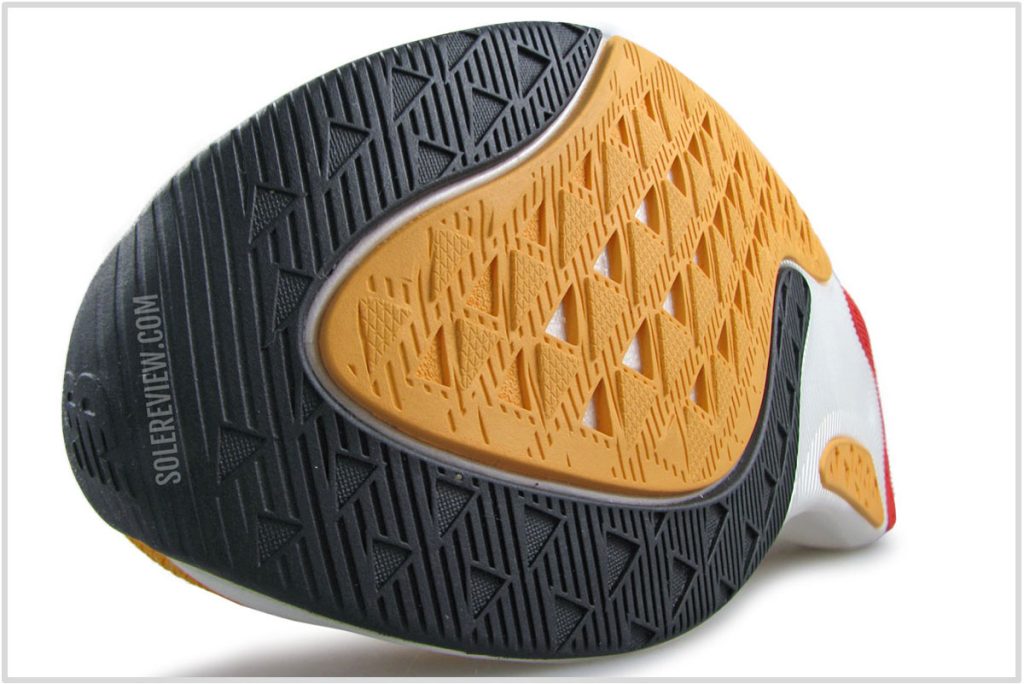 As a result, there's very little resistance from the midsole when you try to bend it. Besides the flexible ride, there are many other things we love about the Fuelcell Rebel 2.
The high-performance foam (which is the same as the RC Elite) makes the Rebel an excellent shoe for speed-focused distance runs. The level of ride comfort and responsiveness punches above its $130 retail price.
There are some concerns with the upper durability, so we don't recommend the Rebel as an everyday workhorse.
3) Nike Flex Experience RN 11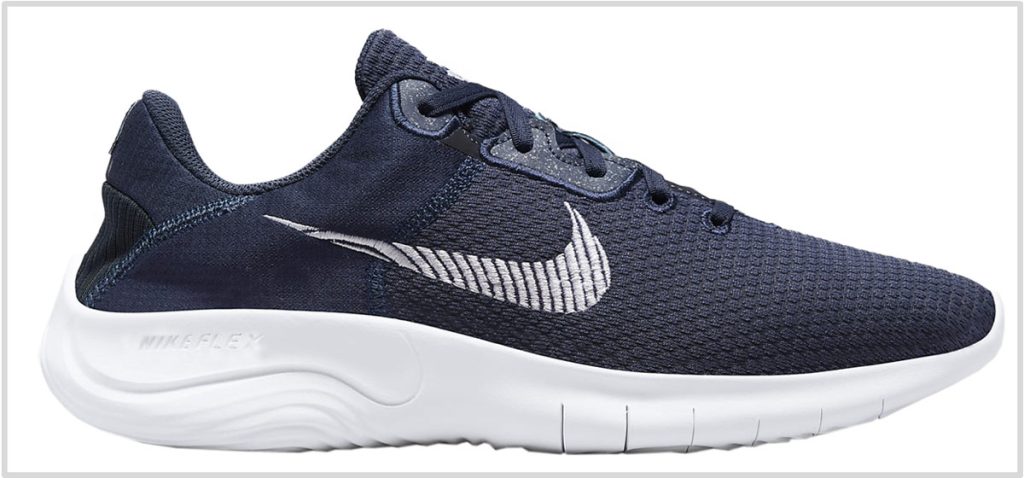 This affordable $65 running shoe is one for the short and easy miles.
The Flex Experience 11 is inspired by the Nike Free, so the liberally-grooved midsole delivers a similar outcome – an ultra-flexible ride with enough cushioning for mild intensity runs.
Even the upper design helps make the shoe flexible. The forefoot is all mesh, and the soft midfoot panels do not get in the way of midsole flexibility. The Flex Experience 11 isn't as flexible as the V10 due to the redesigned midsole that edits the flex grooves under the heel.
4) Nike Free RN 2018 Flyknit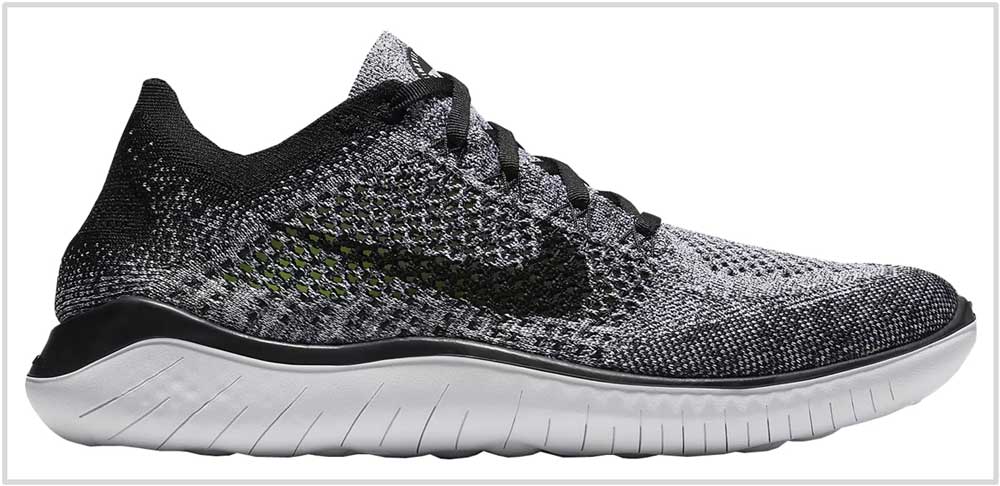 There are two versions of this shoe. One model has a Flyknit upper (as pictured above), while the second variant has a standard mesh upper. We like the Flyknit version a lot better, despite the $20 up-charge.
Regardless of which Free RN 2018 one gets, there's a similar midsole under the upper with near-equal levels of flexibility. The deep, hexagonal grooves of the foam outsole provide multi-directional flexibility.
Besides the flexible ride, the Free RN 2018 is comfortable enough to be used as a daily trainer for easy runs or a casual sneaker.
5) New Balance Fresh Foam Tempo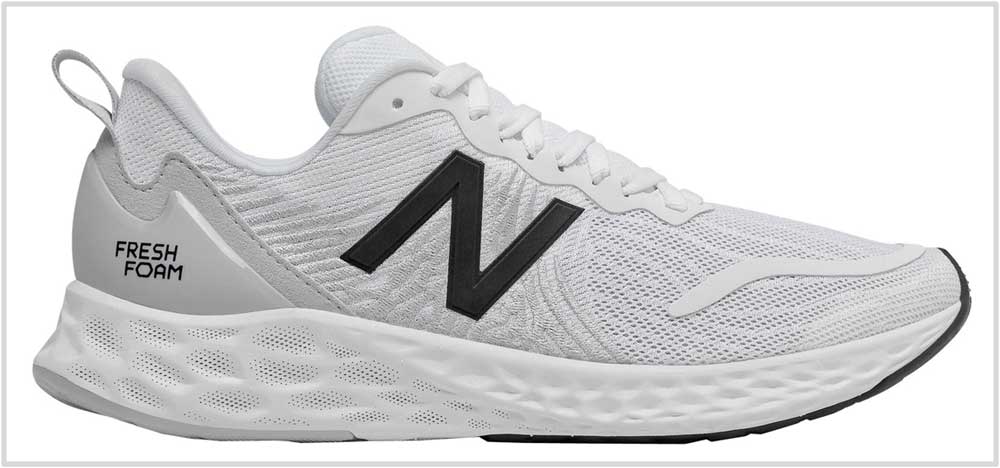 New Balance has an update planned for the Tempo later this year, for now, this Zante copycat is alive and kicking.
The low-profile midsole of the Fresh Foam Temp is easy to flex. There's a rubber outsole for traction and durability, but its soft and thin lugs do not obstruct flexibility.
There's a reason why the Zante (the model that the Tempo is based on) was a break-out hit back in 2014. It packed ample cushioning for most runs, and was fast enough for Tempo runs. The Tempo is nearly identical to the original Zante, so it has most of the qualities that made it successful. We reviewed the Tempo last year.
The narrow upper combines a minimal mesh shell with comfort-oriented features like a padded heel and tongue. That makes the interiors comfortable, yet secure during tempo runs.
On a related note, New Balance sells the Fresh Foam Arishi for light trail use. It's like a Tempo, but with a reinforced upper and outsole.
And if you want an ultra-flexible trail running shoe, look no further than the Merrell Trail Glove 6.
6) Nike Flex Run 2021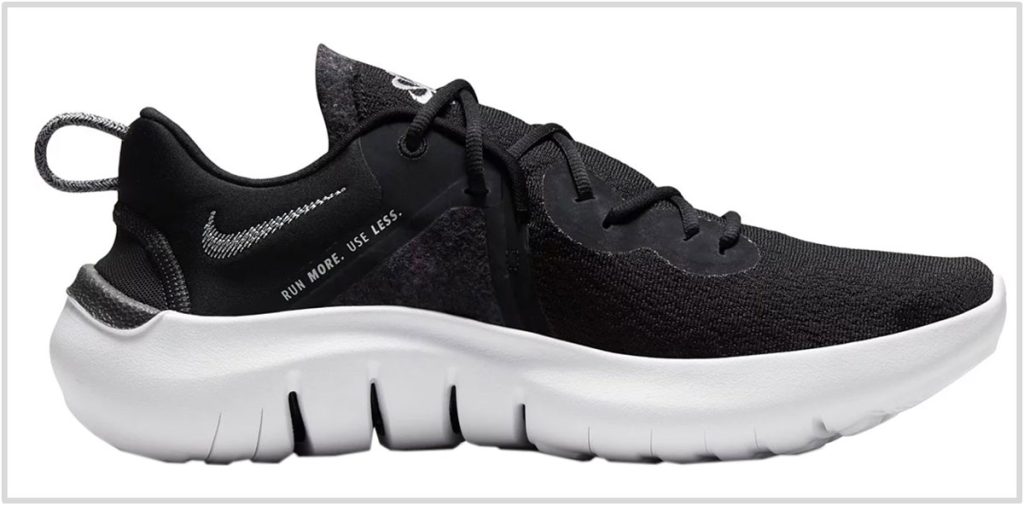 We've saved the Flex Run 2021 for the last, and here's why.
Though the Flex Run's midsole has excellent flexibility because of the deep outsole siping, the foam stack is thicker than say, a Flex Experience or Nike Free 5.0.
In other words, the Flex Run trades proprioceptive feedback for a higher level of ride comfort. It's a better lifestyle sneaker than a performance running shoe.