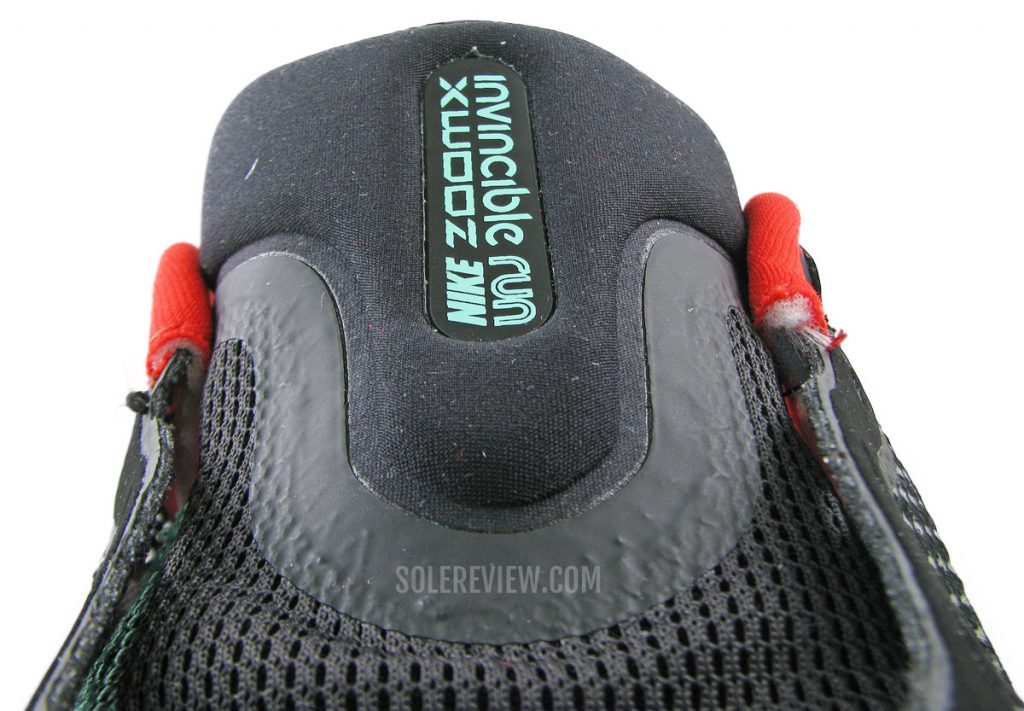 Many sportswear brands focus on just a single footwear category.
Brooks is running-focused. New Balance and Saucony make most of their money from running and walking shoes, and with some help from retro sneakers. For example, the Saucony Jazz is a respected vintage sneaker silhouette, and the recently released New Balance 327 is selling like it's going out of fashion.
However, very few brands achieve commercial success in most athletic footwear categories. Nike does this very well, and so does adidas.
We'd include Asics in that list too. The Japanese shoe giant has cleverly split its performance and lifestyle business into separate brands. Most of their performance products (and a few fashion sneakers) are sold under the Asics umbrella, whereas Onitsuka Tiger sells just retro releases or adaptations.
Since brands like adidas and Nike cater to most performance and athleisure footwear categories, it's far more likely to find a comfortable shoe that's suitable for standing all day. So this guide isn't just about cushy running shoes, but also lifestyle sneakers that make standing easier for the feet.
On a related note, we have a buyer's guide (on the same topic) that covers multiple brands. However, as some prefer sticking to their favorite brand, we thought it was a good idea to create stand-alone product guides for adidas and Nike.
In our multi-brand footwear buyer's guide, we explained what makes a shoe suitable for spending long hours on the feet.
Most of the criteria were just common sense. For example, the midsole should have sufficient cushioning and stability. The outsole should grip well. A higher heel-to-toe offset is preferable. We also covered other performance needs – you can read all about it here.
There's a notable area of difference between the Nike and adidas guide. Most of the standing-friendly adidas shoes had a Boost foam midsole. Despite its heavier build, Boost foam offers an excellent blend of all-day comfort and stability.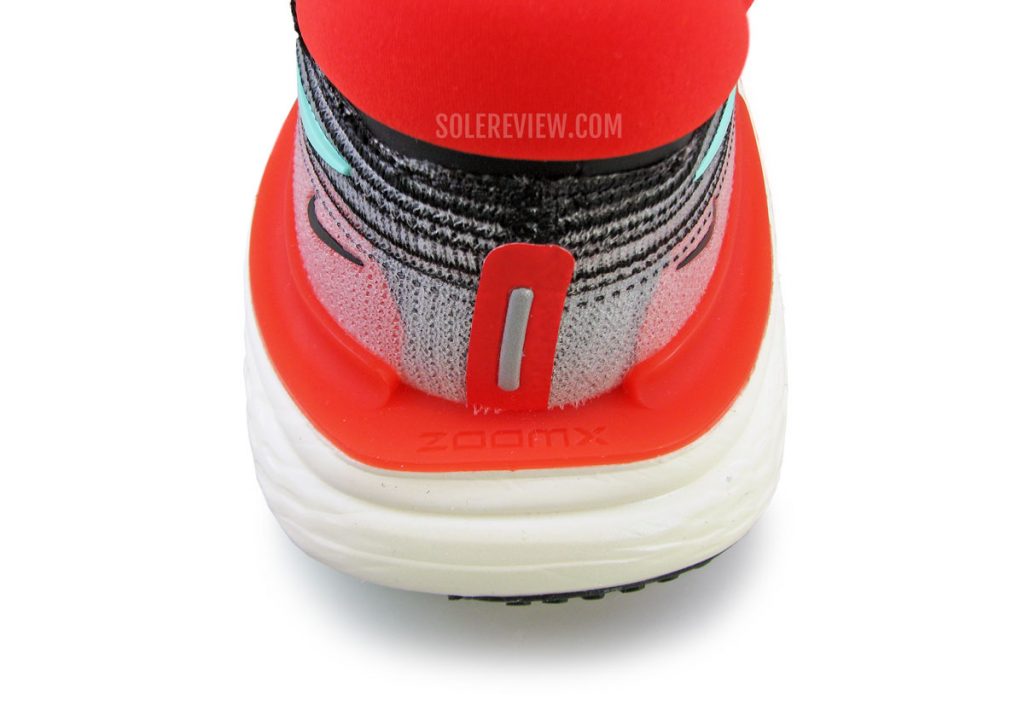 With Nike, things are slightly different. The brand's hero foam – aka the ZoomX – is a softer and lighter material than adidas Boost. This means that a ZoomX midsole is stable only in certain configurations. For example, the Nike Vaporfly Next % has terrible rearfoot stability, but the Invincible Run does ok.
Given the context, Nike shoes that are comfortable and supportive enough for spending long hours on the feet exist in multiple sub-categories. The ZoomX Invincible Run is our top pick from the running category, followed by the Air Monarch and Air Force 1.
On one hand, a shoe like the Invincible is excellent for jobs that do not require a strict dress code. For example, if you're working in logistics or retail, then a super plush shoe like the ZoomX Invincible is just perfect.
Conversely, if your workplace mandates a toned-down styling, then the staid Monarch or Air Force 1 in a tonal color will do the trick. Nike doesn't sell dress shoe silhouettes, so you'll have to look elsewhere.
For what it's worth, Nike owned the preppy Cole Haan brand until a decade ago, but both businesses have since parted ways. Interesting, Cole Haan products still retain a lot of the Nike product signature. The Cole Haan Originalgrand is inspired by the Nike Lunaracer; we have a detailed review if you're interested.
(Related read: The most comfortable dress shoes for men)
Solereview recommends: Nike ZoomX Invincible Run Flyknit
This is Nike's cushiest shoe, bar none. Making that possible is a high-volume midsole made of nothing but ZoomX (PEBA) foam. It's also wide under the forefoot and heel, and the outsole is completely covered with a thin sheet of rubber. The unique construction makes this ultra-soft shoe surprisingly supportive.
The upper is spacious and plush as well. The accommodating forefoot fit was a pleasant surprise when we first reviewed the shoe – the Invincible is a sleeved shoe, after all. The tongue and heel are quilted, and have a soft lining to enhance interior comfort.
The result is a shoe that makes spending long hours on the feet a less punishing experience. The deep ZoomX cushioning is easy accessed by the foot; there's a lot of it everywhere. Of course, the thicker heel (37 mm stack) has most of it, but the forefoot (28 mm) is no slouch either.
A thin insole and lack of lining mean that not much separates the foot from the comfortable ZoomX core. Our ultra-detailed review has all the good stuff.
Solereview recommends: Nike Air Monarch IV
The Nike Air Monarch IV is the ultimate dad shoe. But hey, that's not a bad thing.
Its understated and somewhat retro styling flies under the radar unnoticed. For example, an all-black Monarch will be inconspicuous in a healthcare or service industry environment. The leather and synthetic upper is protective and easy to maintain as well.
Three design features make this shoe good for all-day standing.
Inside the EVA foam midsole is a full-length Nike Air bag that makes the ride comfortable. At the same time, the firm EVA frame adds plenty of support during long hours of being in one spot. Lastly, the durable rubber outsole provides traction on paved and smooth floors alike.
Did we mention that this shoe is priced at $75? That makes the Monarch excellent value for money.
1) Nike Air Force 1
If you think the Air Monarch to be too much of a 'dad' shoe, the Air Force 1 is an excellent alternative. An all-white or all-black AF1 is the epitome of versatile retro chic.
The large leather panels give the AF1 an uncluttered aesthetic that allows it to blend with semi-casual attire or streetwear.
And even though the AF1 isn't particularly soft due to its rubber cupsole, the embedded Air bag provides adequate midsole comfort for all-day wear.
Also, the stitched rubber midsole construction makes the AF exceptionally stable and durable. That's a lot of miles per dollar for the $100 retail price.
2) Nike Air Zoom Structure 24
We often get asked why we recommend the Zoom Structure 24 instead of the Vomero 16 or Pegasus 38. That's because the Structure 24's design achieves a fine balancing act between ride comfort, stability, and upper fit.
Though the Structure's midsole has a similar configuration (forefoot Zoom Air) as the Pegasus, it's wider under the heel. This inherently makes the ride more supportive and cushioned when being on the feet all day.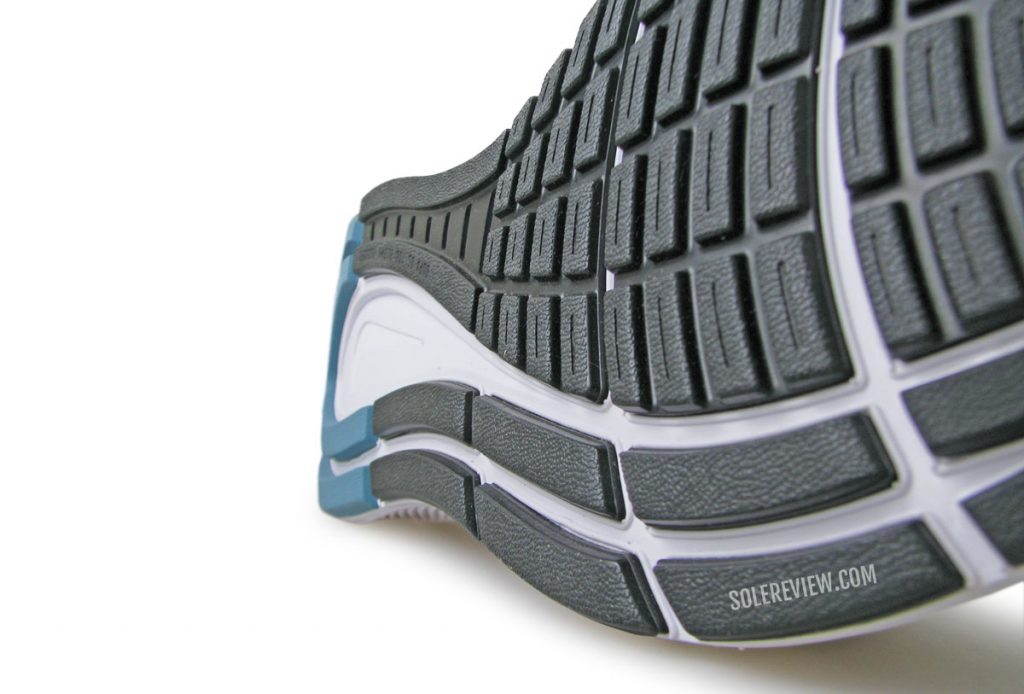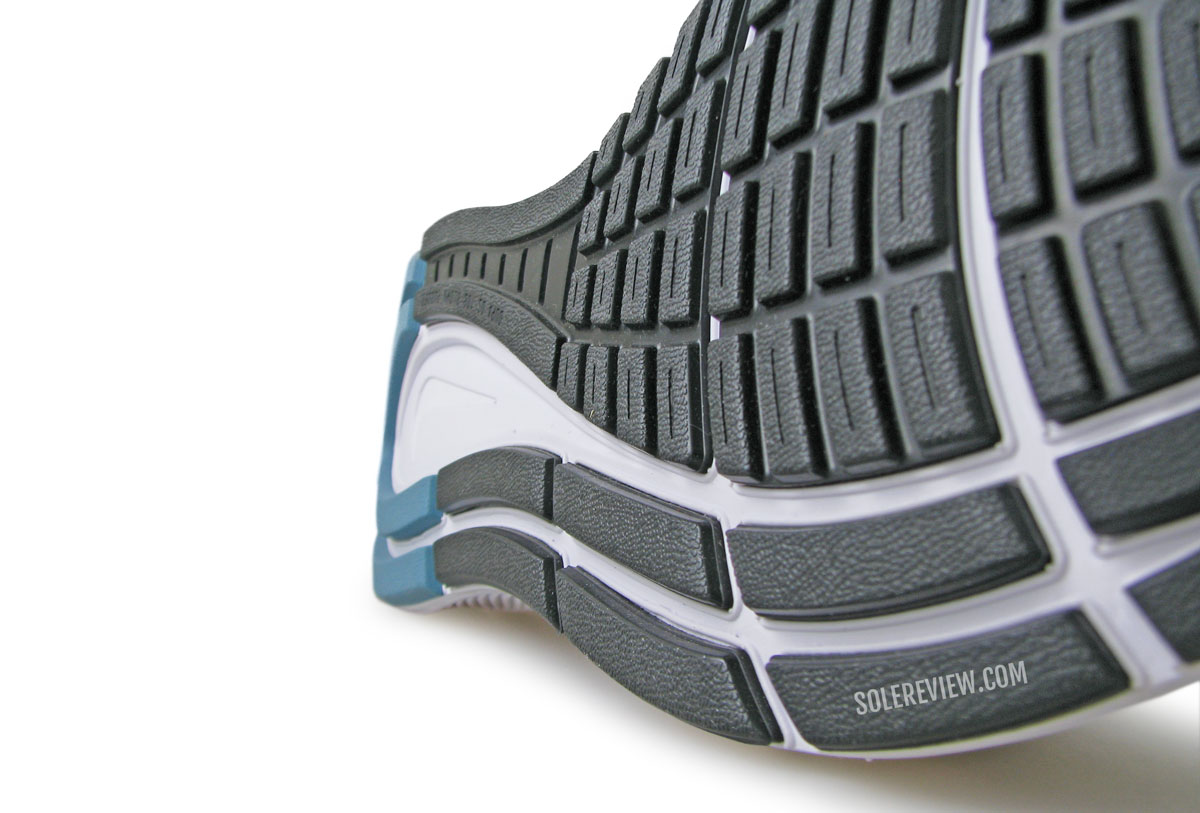 The outsole design makes standing and shuffling on the feet easier too. The full ground contact geometry is also split into multiple pieces to make the load-bearing process smooth.
The plush and secure upper complements the cushioned midsole. The padded heel and tongue make the sleeved interiors comfortable and also filter the lacing pressure to enhance the overall levels of comfort.
3) Nike React Phantom Run Flyknit 2
Some readers may want to know – why the React Phantom instead of the Infinity Run 2? For one, the Phantom doesn't have the firmer rims on the midsole. They serve a purpose during running, but may cause discomfort over long periods of standing.
The React Phantom 2 only has small heel clips, so the rest of the React midsole delivers all-day comfort without any pressure hot spots. The two-piece outsole provides supportive traction without getting in the way of midsole comfort.
Secondly, the React Phantom has a slip-on upper with a subdued design. Nike uses a midfoot panel with elastic bands to secure the foot, so the stretch-assisted upper makes the shoe very easy to wear and take off.
4) Nike Air Zoom Pulse
We're glad to see that some of Nike's side projects are now available as a general release. Of noteworthy mentions are Flyease and Nurse shoe concepts – both were originally designed to address specific needs.
The Nike Air Zoom Pulse is purposely designed for healthcare workers. The synthetic upper is durable and easy to wipe clean; the foldable heel is easy to slip into.
There's a concealed midsole – wait, it's actually the uber-thick insole – with a Zoom Air bag, so there's ample comfort for walking and standing duties. The Zoom Pulse has a flat rubber outsole with a colony of small lugs for grip on smooth and damp surfaces.
5) Nike Air Max 270
Say what you will, but having a Max Air bag under the heel is mad fun. And despite what people think, a Nike Air bag is nowhere as soft as foam; we've mentioned this on many previous occasions.
Unless we're talking about the Nike Joyride (dunno what happened to that one), a Max Air heel actually offers decent levels of support during standing. Nike usually combines a large Max Air bag with a supportive TPU frame, so that helps with the stability too.
The Nike Air Max 270 is no different. Its high-volume Max Air bag is reinforced with a rigid heel clip, so the rearfoot is cushioned yet stable. The forefoot is all foam, and a separate forefoot outsole piece works together with the midsole without adding unnecessary stiffness.
A slip-on style upper with asymmetrical lacing combines ease of use with a secure fit.