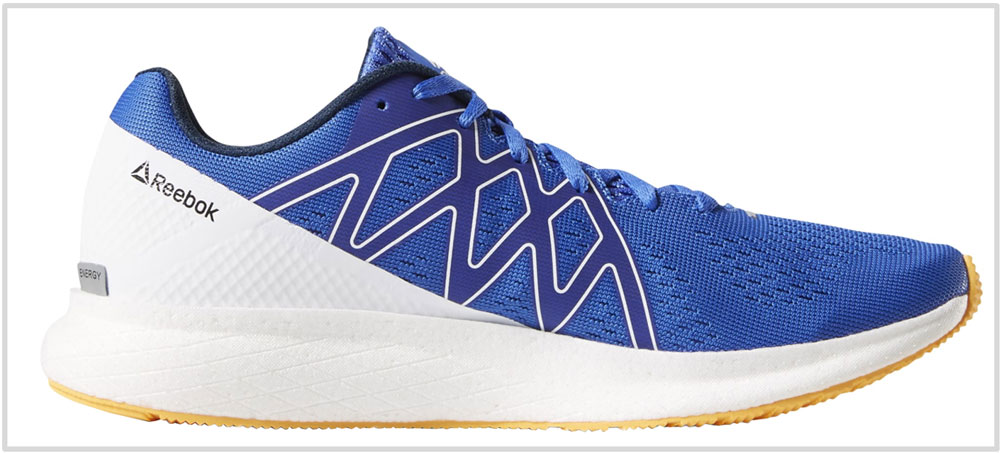 When you make a purchase using the retailer links in our guide, solereview may earn a small commission.
We haven't done one of these guides since 2016. To be honest, while a handful of shoes in 2017 and '18 came within the striking distance of the wholesome adidas Glide Boost, they were lacking in certain areas. So we decided to press the fast-forward button on this topic – until today, that is.
Shoe-wise, 2019 is going to be a great year for a runner. There are a plethora of new models to choose from – and we've still got five more months to go. We can't recollect any other time in the last twenty years when consumers had so many excellent shoe choices fulfilling a wide range of selection parameters. Usually, footwear innovation arrives in ebb and flows – with 2019, it is all flow and very little ebb.
Given the rapid-fire introduction of new shoe models and radical model redesigns, it wasn't surprising that we finally found a shoe. One that is worthy of the lofty title of the 'best running shoe of the year.'
The Reebok Forever Floatride Energy is that shoe. In 2016, we would have scoffed at the idea of a Reebok shoe being labeled so. But who would've imagined that adidas would stray from a near-perfect Glide Boost formula and finally start paying attention to its subsidiary brand?
Everything happens for a reason, so that path has led us to this buyer's guide. In a way, this Reebok model is the spiritual successor to the previous generation of the adidas Glide Boost.
Our way of determining whether a shoe deserves the 'best' label is pretty straightforward. If you had to buy a single shoe which was capable of doing most run types with a high degree of competence, which one would it be? At the same time, it would have to also check the standard boxes such as the ride and upper fit comfort. Also, it needs to be affordable and easy to find.
Here are the top seven reasons why the Reebok Forever Floatride Energy is the best running shoe of 2019. If you want to learn more about this product, here's our in-depth review.
1) It has a cushioned, responsive, and smooth ride quality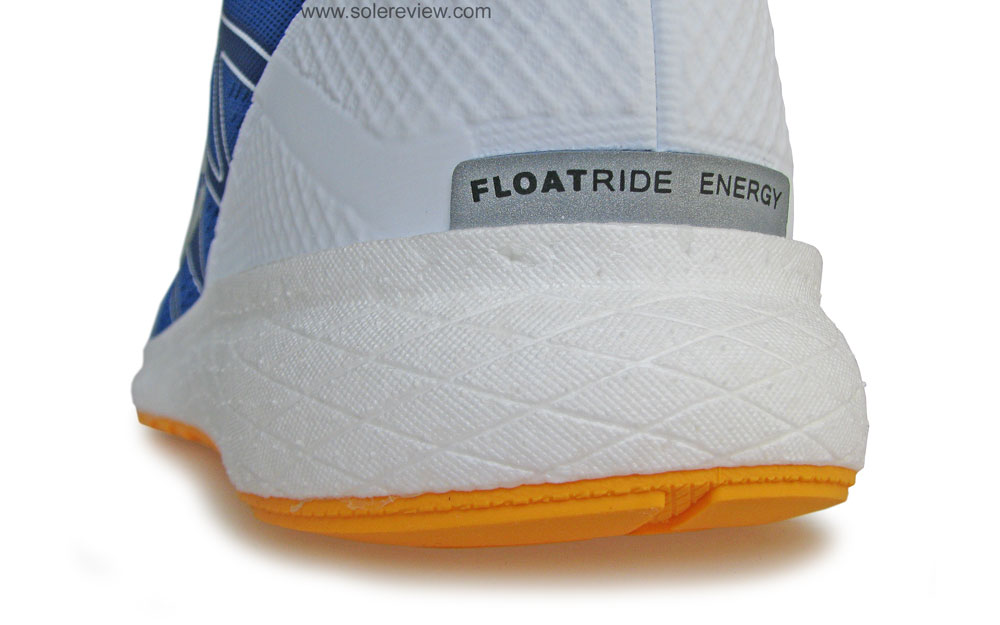 The Floatride foam is nothing but a modified version of the adidas Boost. Like the latter, expanded Polyurethane globules are densely packed together to create the midsole – the only difference is that the Reebok version has a firmer feel with a shinier surface texture.
What is true for adidas Boost holds for the Reebok Floatride too – the e-TPU midsole blends deep cushioning with a noticeably springy overtone. This translates into a fatigue-resistant ride comfort over longer-distance runs.
What's worth highlighting here is that ample cushioning doesn't convert into a lazy midsole character. Transitions are smooth and efficient due to the moderate stack heights and the single-density composition of the midsole. The full-coverage outsole also helps with a fluid gait cycle.
2) Versatile nature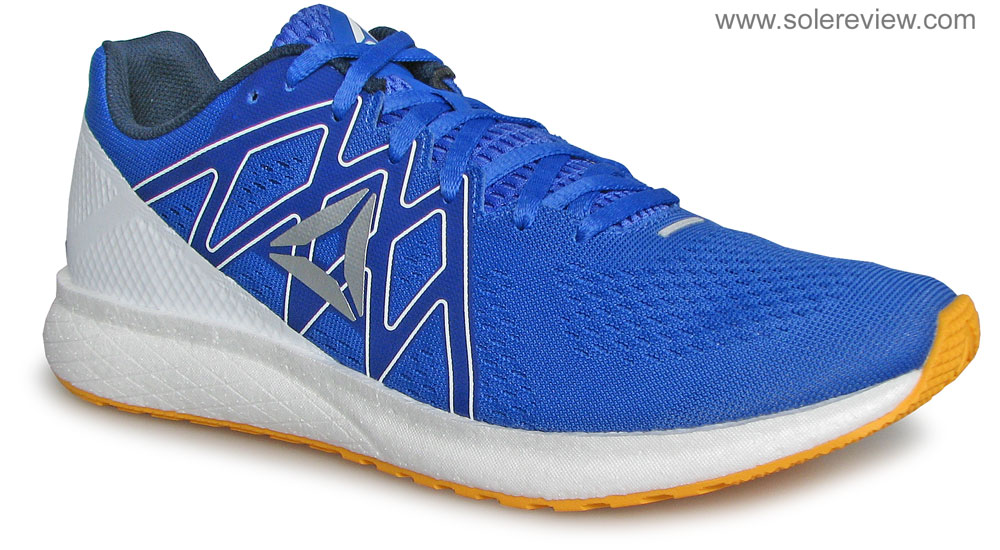 This shoe is the running shoe equivalent to a Swiss Army knife. Do you want your shoe to be nothing other than a daily trainer? No problem – the Floatride midsole is cushioned and efficient enough for daily runs of a varied pace and distances. It works equally well for treadmills too.
At the same time, we're not talking about a super-thick, maximally cushioned midsole here. The modest stack heights allow it to also perform as a shoe for faster tempo runs. Alright, now don't go about comparing it to the Run Fast or Run Fast Pro, but you know what we mean. The Forever is nimble enough to be speed-friendly.
Using e-TPU instead of EVA foam means that there's a higher quality of cushioning underfoot, one which can easily take you over long distances in comfort. So you can even use this Reebok model for running a marathon.
There's sufficient underfoot protection from micro-debris over running surfaces, so you can use the shoe on light trails – as long as it doesn't get too technical.
3) A comfortable and secure upper fit

Part of the upper's appeal is its simplicity. The exterior is mostly engineered mesh which breathes well and makes the interiors smooth due to the seam-free construction. There's also plenty of room in the front of and the sides of the forefoot, thus allowing your foot to splay.
The upper holds the foot securely in the heel and midfoot with no slippage. There's a caveat; the absence of a sleeve makes the tongue move a bit, and there's a break-in period required for the last lacing row.
4) Lightweight for its class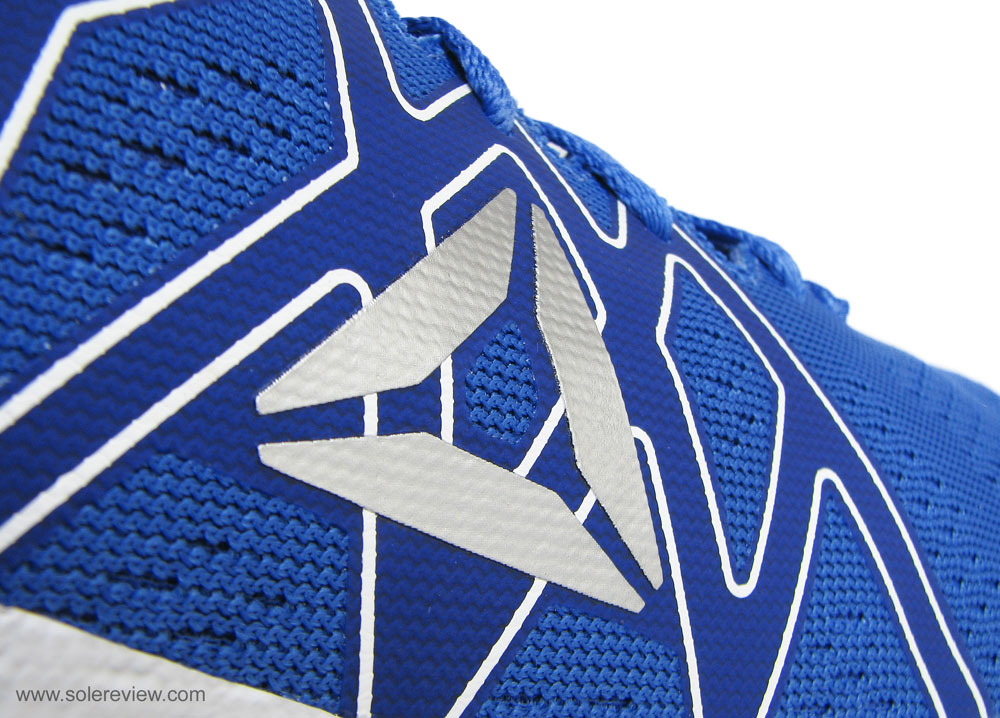 The e-TPU Floatride midsole isn't as hyper-light as the Pebax-based Run Fast models, but it's fairly respectable at 9.3 ounces. This is decent considering that the midsole is 100% dense Polyurethane and the outsole is made entirely of rubber.
As a matter of fact, when we first pulled the shoe out of its box, we mistook the midsole foam for Pebax.
5) Affordable price
Not many shoes use a superior midsole material such as e-TPU at $100 retail. Though Puma sells shoes with expanded PU midsoles at a lower price, a comparison is moot because that's not a performance running shoe.
Tech for tech, the adidas Solar Drive 19 compares with the Forever Energy but at a $20 upcharge. The Reebok Energy packs a lot of value – both functionally and material-wise – for its $100 retail price.
6) Durable, weather-resistant cushioning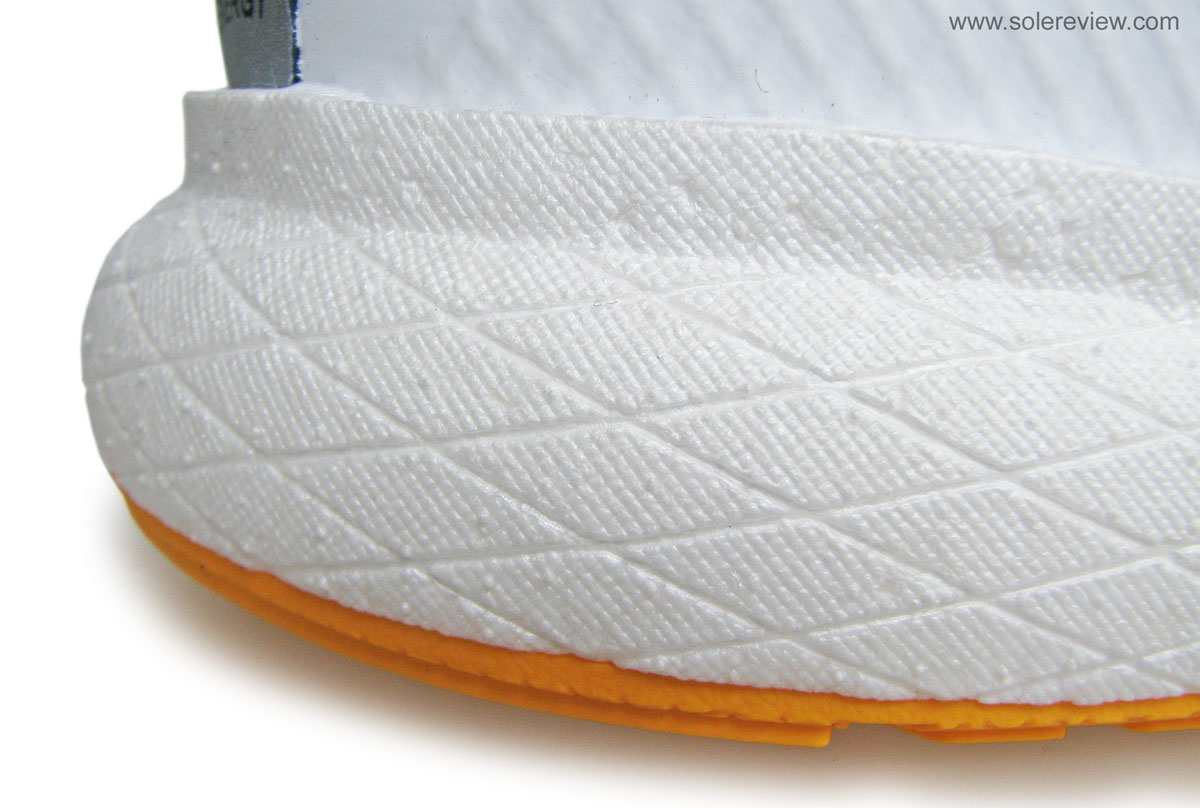 One of the positive traits of midsole foams such as adidas Boost, Reebok Floatride, and Saucony Everun is their resistance to temperature swings. Sub-zero weather doesn't make the foam stiff; you get the same cushioning all-year around.
e-TPU foam doesn't flatten either. Unlike EVA foam which gradually loses their cushioning properties, Floatride will outlive the upper and outsole. There used to be a time when the estimated life of a shoe was dependant on the midsole; that is no longer the case.
7) Easy to find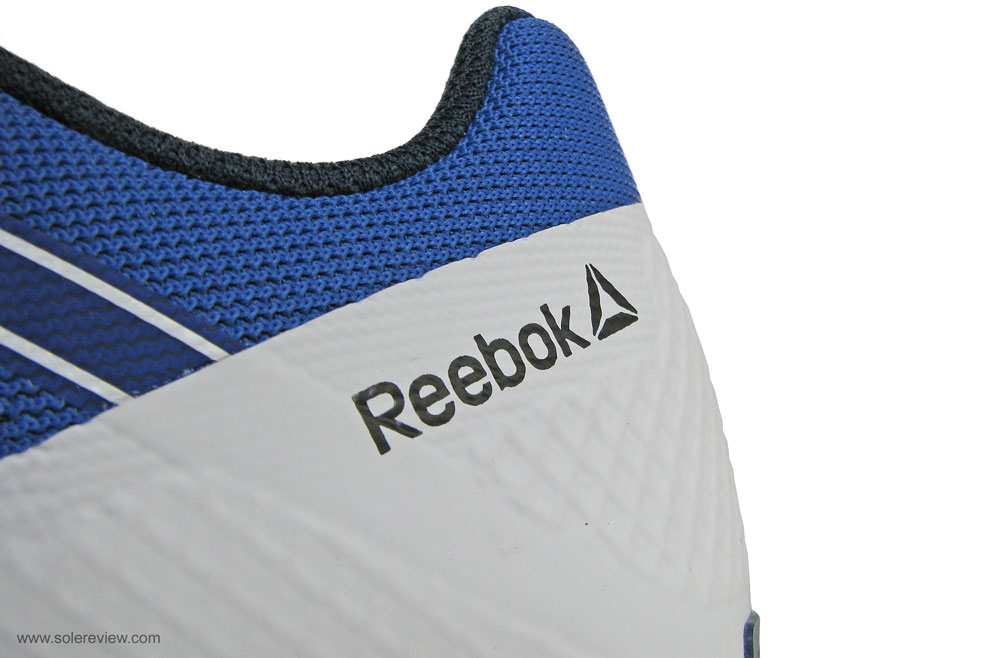 Reebok is a global brand, and this particular model is carried by most retailers – be it offline or online. We've seen so many brick-and-mortar retailers recently stock just the Forever Floatride Energy even though they would normally not stock the Reebok brand.
Do you own the Reebok Forever Floatride Energy? Improve this guide by sharing your insights – submit a review here.