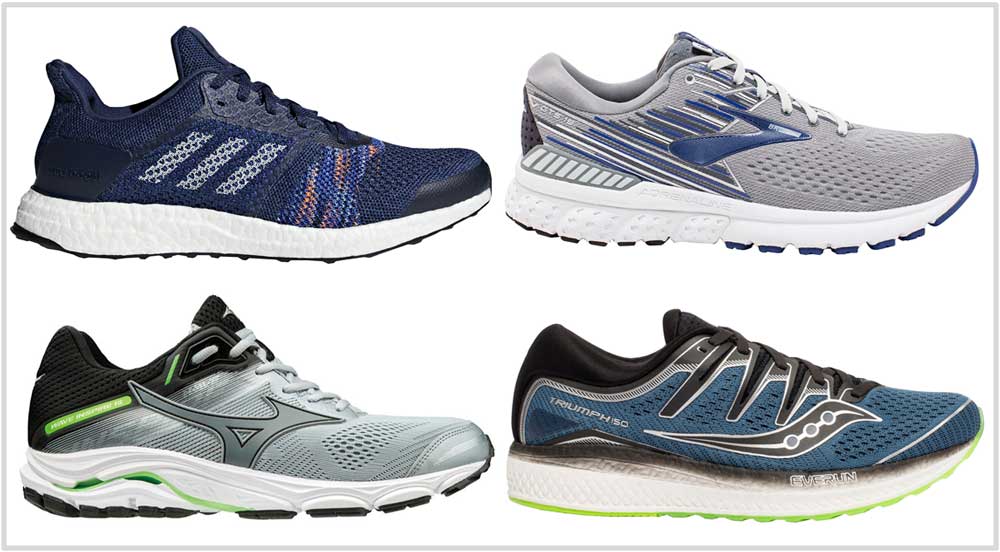 When you make a purchase using the retailer links in our guide, solereview may earn a small commission.
On one hand, snug-fitting running shoes have their place in a rotation. Let's say you're running track intervals or racing a 5K distance. In both cases, an upper with a reassuringly secure fit is a prerequisite.
But for long-distance runs or daily training, a shoe fit which allows foot splay works far better. The feet tend to swell during long runs so having an accommodating upper makes the ride experience enjoyable.
So how does one go about finding a running shoe with a spacious upper?
Some brands do a great job at offering optional sizing widths. New Balance, in particular, offers at least a wide for most running shoes. Brooks comes a close second, followed by Saucony and Asics.
Though adidas now sells widths in some of their lower-priced products, and Nike does the same for a few of their popular models, the big two come nowhere close to New Balance or Brooks in the matter of widths.
The problem with offering only a single width is that it is based on the 'one-size-fits-all' approach. That's one of the reasons why it is so frustrating to find a shoe that fits and feels right; the very nature of footwear purchase is a highly personalized.
And even if you found a pair which hugged your foot in secure comfort, that might change with the next year's 'redesign.' We've seen this happen to so many shoes over the years.
We wrote a similar guide on how to find suitable running footwear for narrow feet, and we'll follow a similar template today. In other words, we'll break out our list of recommended products into two groups.
The first set of running shoes sell in a standard width which is a bit more accommodating than the norm. The shoes in the second group have a spacious regular fit and are also sold in at least a 2E (wide) and/or 4E (Extra Wide) sizing.
You should know that some retailers also mention 2E and 4E as EE and EEEE. Or they'll simply use the terms 'standard', 'wide', and 'extra wide'. Don't get confused; all these mean the same thing.
There is one difference between this and the narrow shoe guide. It is usually easier to find standard D width running shoes with a snug fit than it is to discover regular width shoes with an overly roomy forefoot.
It makes sense, though. After all, a running shoe with a baggy interior isn't a good one. Having too much space inside a standard D fit doesn't lock down the foot securely.
And we're talking the forefoot width here and not the stick length. Many shoes fit a half size larger (in the front) than they should, but that does not necessarily make the shoe wider.
At times, even a 2E or 4E width aren't what they seem. For example, if a D width shoe is based on a very narrow last, the regular width should be 2E. The previous generation Brooks Beast or the Transcend are good examples of 'size up and sideways' purchases.
Though this guide features 'D' width shoes with a relatively easygoing fit, it's best that you explore 2E and 4E options if you have wide feet.
But first, here are our chosen running shoes which have an easy-going fit in their standard 'D' width form. Sorted alphabetically for your reading pleasure.
Category 1: Running shoes with a comfortable D (regular) fit but no widths.
1) adidas UltraBoost ST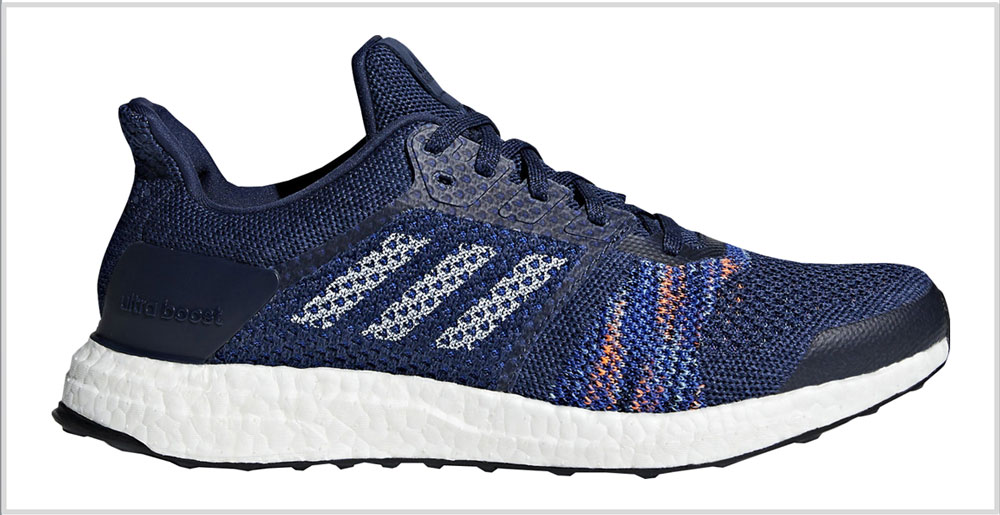 The adidas UltraBoost ST doesn't offer widths, but with a standard upper fit like this, who needs one?
The forefoot and toe-box interiors are generously roomy – you can splay your foot and wriggle your toes all you want.
2) Mizuno Wave Inspire 15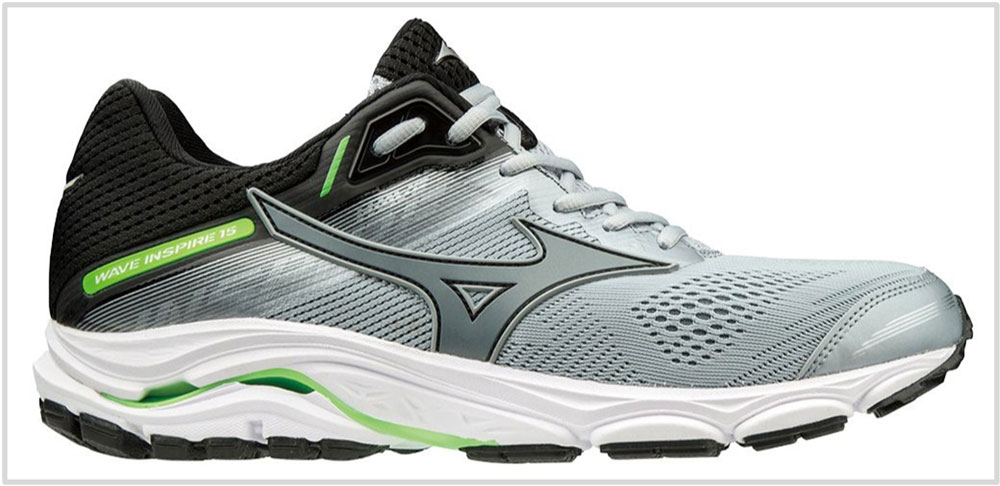 Mizuno running shoes have a wide forefoot midsole with an upper last to match, so most of their products have a spacious fit. Ditto for the Inspire 15.
If you're drawn to the signature ride quality of the TPE Wave plate, then try the supportive Inspire 15. The interiors are breathable as they are roomy.
3) Saucony Kinvara 10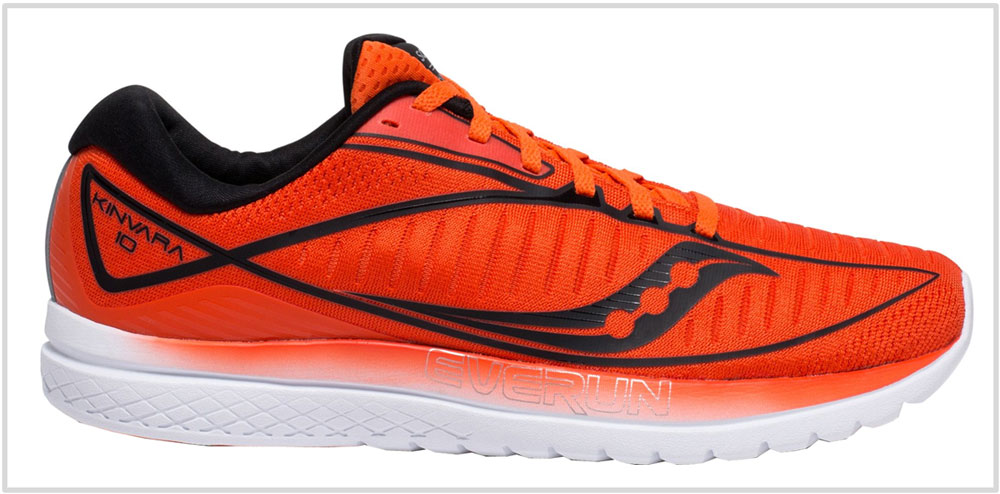 On the Kinvara 10, a sleeve-free lightweight mesh upper works together with the last to create a comfortable fit.
No widths are offered on the Kinvara but its standard upper fit should accommodate most foot types.
Category 2: Running shoes with a just-right 'D' (regular) fit along with optional 2E (wide) and/or 4E (extra wide) sizes.
1) Brooks Ghost 12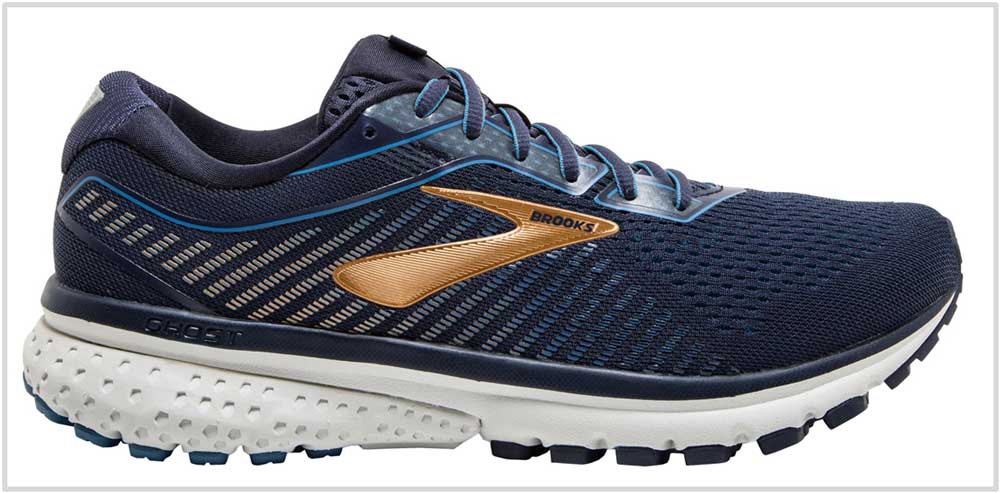 Forefoot room was never an issue on the Brooks Ghost, and that doesn't change for the 12th model.
The upper is devoid of a full inner sleeve or forefoot overlays, thus making its regular 'D' width comfortable for most feet shapes. Available in an optional wide and extra wide.
2) Brooks Adrenaline GTS 19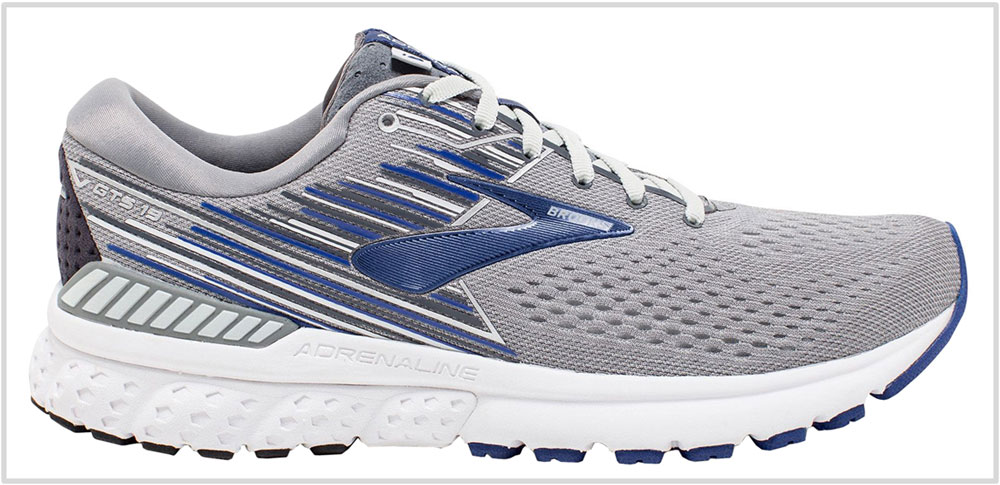 Here's a stability running shoe with a just-right forefoot fit. And if that doesn't fit, then there are 2E and 4E widths in the Brooks Adrenaline GTS 19 to your rescue.
Just like the Ghost, the upper last, the mesh material, and the lack of layering create a relaxed fit inside the forefoot.
3) Saucony Triumph ISO 5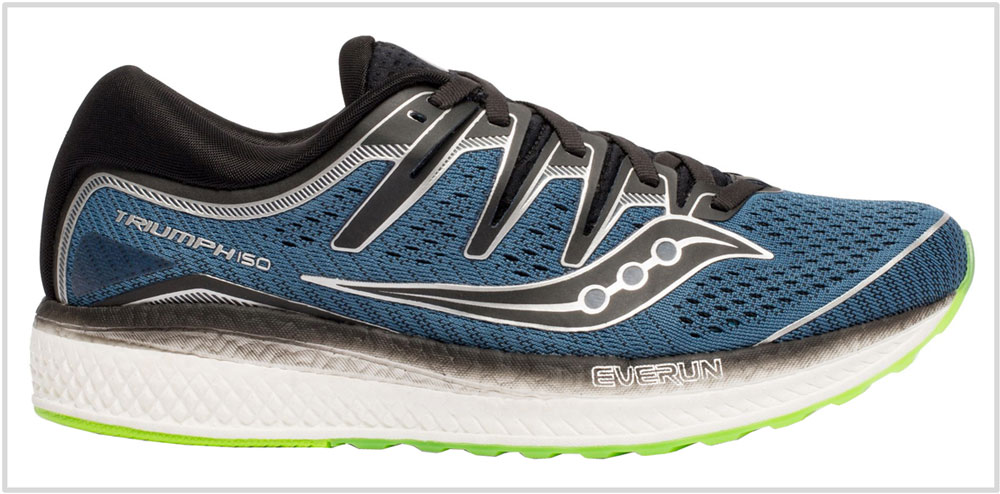 The new Triumph ISO also featured on our breathable shoes guide. The same lightweight mesh construction which helps ventilation also allows the foot to splay inside.
Saucony sells a wide version of the Triumph as well.
4) Nike Air Zoom Pegasus 36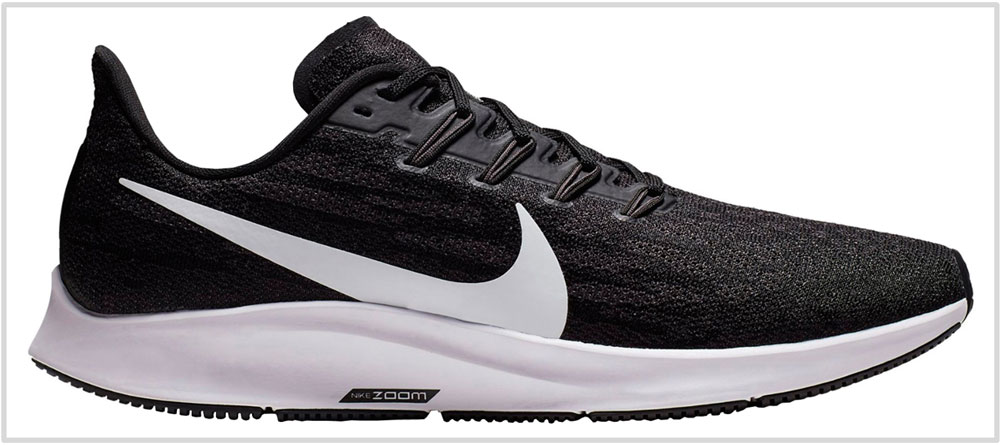 Nike's popular neutral trainer comes standard with an upper fit with sufficient foot splay room.
And if you feel the pinch, the good ol' Peg is available in an extra-wide size.
5) New Balance 890V7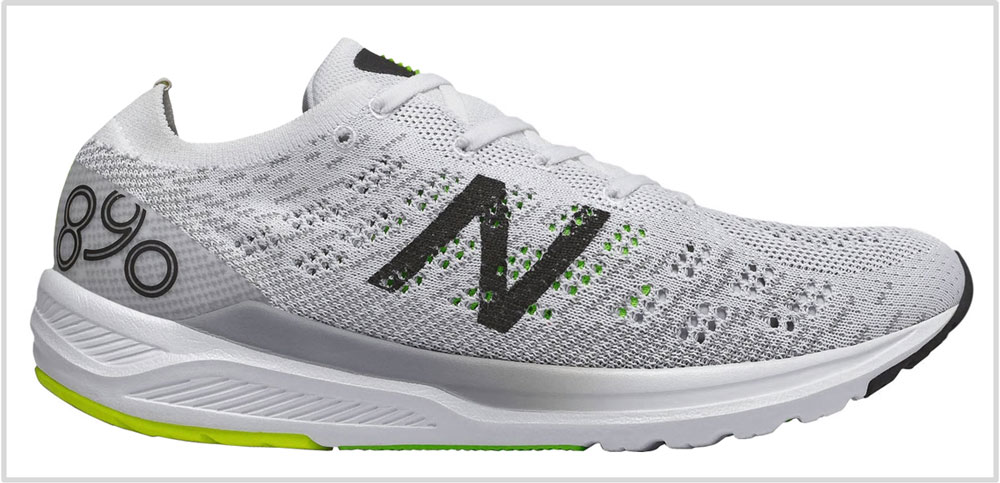 Though New Balance offers a wide version of the 890V7, the standard fit is fairly relaxed for a lightweight trainer.
The non-stretchy knit upper will take various foot widths in its D width avatar. If not, a wide size is optional.
6) New Balance 1500 V5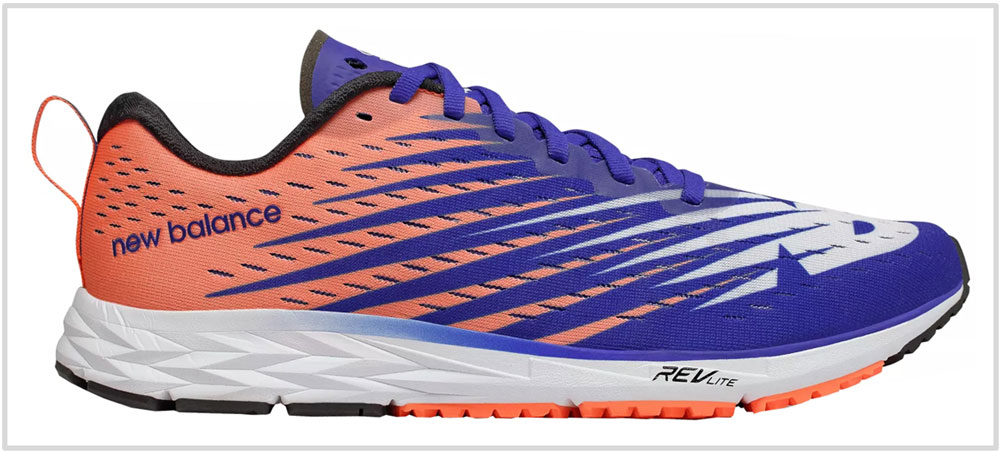 Perhaps it's the lighter mesh at work. Maybe, the thinner insole frees up some space. Whatever the reason, the 1500V5 road-racer has a generous amount of interior room for its category.
Of course, we can't compare the interior room of a racer with that of a daily trainer. But if you want a speedster with an upper fit which doesn't crunch your toes, then buying the 1500 is recommended. The 1500V5 also retails in a wide.