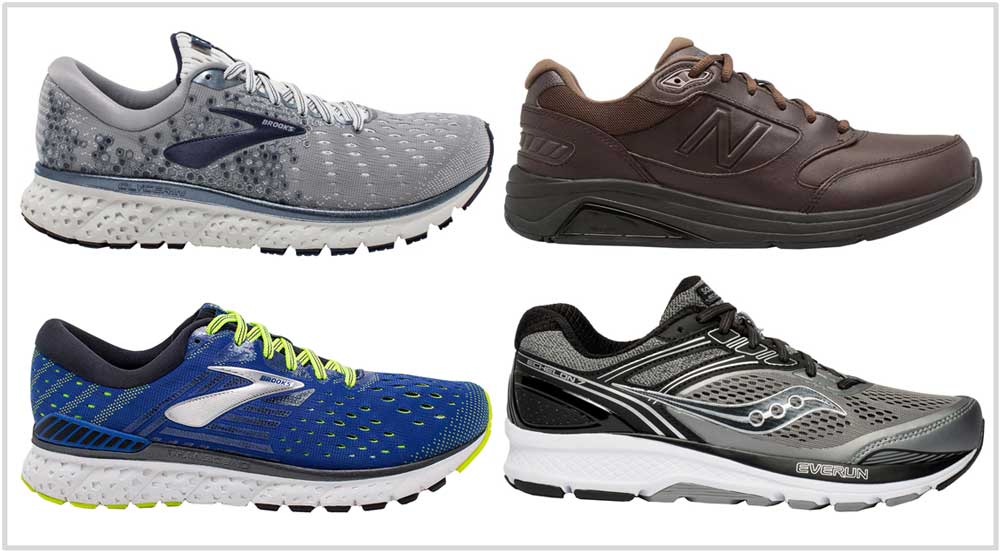 When you make a purchase using the retailer links in our guide, solereview may earn a small commission.
Whenever a tendon, joint, or muscle-related injury occurs below the midsection, people usually look to footwear for relief.
It doesn't matter whether it's a case of knee pain, sore back, shin splints, Achilles Tendinitis, or Plantar Fasciitis. It is generally assumed that shoes or aftermarket insoles will help in some way.
The truth is, most athletic or work shoes do not cure, or even cause the problem in the first place.
Unless we're talking about women's high heeled sandals – those are downright harmful and should be banned. If you happen to own a pair, do yourself a favor and trash them pronto.
Injuries related to joint, muscle, tendons, ligaments, and stress fractures are symptoms of either overuse, sudden stress from an unnatural motion, or an imbalance in the loading system. The latter relates to a lack of conditioning or strengthening.
The same goes for Plantar Fasciitis. The Plantar Fascia is a thick band of tissue which connects the heel to the base of the toes. Inflammation of this connective tissue leads to PF, and people affected by this condition experience a pain which usually radiates under the heel.
One of the perception issues around a PF injury is that people tend to look at the Plantar Fascia in isolation and then proceed to foam-roll, massage, and wear some kind of corrective insert. Doing that provides relief but fails to address the root cause.
We recommend watching Jeff Cavaliere's Youtube video on Plantar Fasciitis and various exercises which can potentially provide relief from pain. We're not affiliated with Athlean-X in any form, but subbing to that channel is highly recommended if you exercise regularly. There's a goldmine of information in there which can keep you running injury-free.
If you haven't got the message already – consume this buyer's guide with a large grain of salt. Wearing these running shoes will not fix your inflamed plantar fascia. Even 'relief' is subjective.
Beyond applying common sense to purchase a shoe which is supportive and flexes in the right spot, there's little else to be done. The injury can be addressed through a rehabilitation schedule with the right set of exercises and other fitness-oriented goals.
If that's the case, why even bother to write this guide? It is to tell you two things – one, that shoes do not make as much difference as one would believe. Two, we want to provide you with a safe, common-sense list of footwear choices.
Given the context, running and walking shoes are a better choice than dress or casual footwear. Not only do you get a wide variety of upper fits and widths, but you also get access to different levels of cushioning and stability. Many models come boxed with stock insoles thick enough to be replaced with your own.
Shoe-wise, we're looking for a few things here.
The midsole should not be overly soft. Such shoes feel good initially but will cause imbalance through excessive compression. Instead, the midsole should have a firm-ish cushioning and flex under the forefoot. There are shoes which flex under the midfoot – stay away from their kind.
You might also want to use an orthotic or insole of your choice. If that's the case, you'll require a running or walking shoe which can accommodate that extra thickness without compromising the fit.
Walking shoes are a good choice because of their full-contact midsole which reduces the risk of creating pressure hot-spots under the foot. By default, most of them have a firm and supportive midsole. For better clarity, we've arranged shoes from the running and walking categories into two groups. All these models are available for both men and women.
And what do we think of running shoes with firmer medial-posts? As long as they add structure to the midfoot and prevent the latter from bending, we're all for them. We've included them on the list – not because they have a medial-post, but the shoes in question happen to be a safe choice with plenty of underfoot cushioning and stability.
Running shoes
1) Brooks Glycerin 17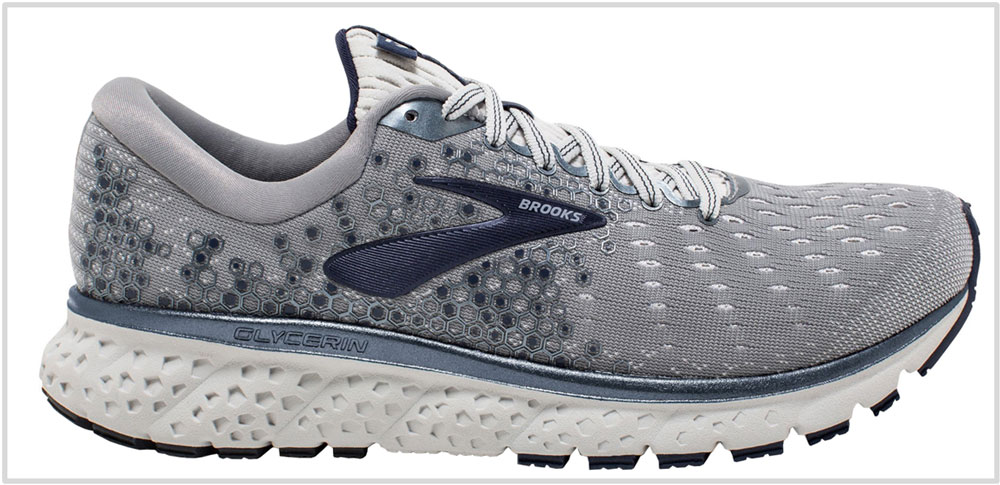 This shoe checks all the boxes. The single-density midsole is cushioned but without the destabilizing softness. The grooved outsole makes contact with the ground through its geometry, a trait which makes the ride smooth without hot spots.
Just above the midsole is a soft removable insole for underfoot comfort. The grooved forefoot outsole allows the Glycerin to flex naturally without straining the foot.
2) Brooks Transcend 6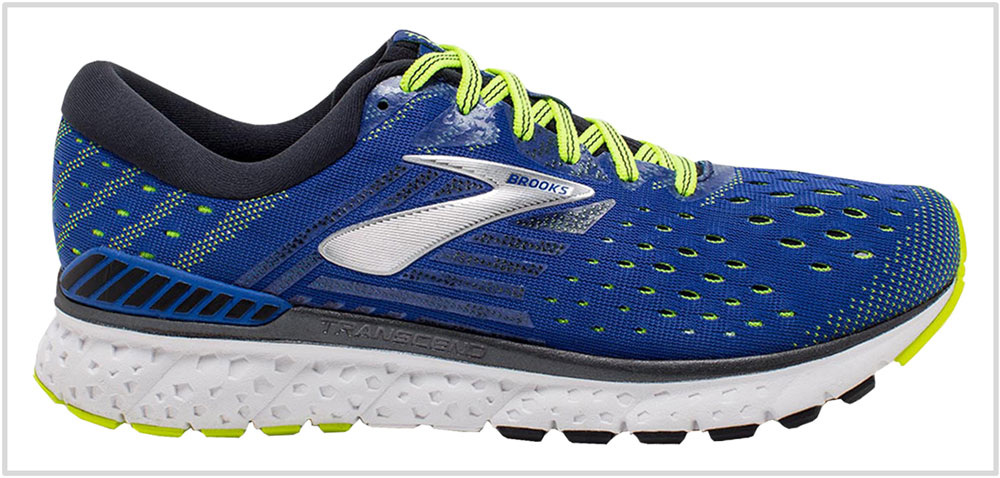 The Transcend is like the Glycerin but more supportive. It's made of similar materials like the midsole DNA Loft foam with a cushy insole on top. The level of support is where it differs from the Glycerin.
The broader midsole is slightly firmer – that results in a more supportive foundation under the foot.
3) Brooks Beast 18 – or the Ariel 18 for women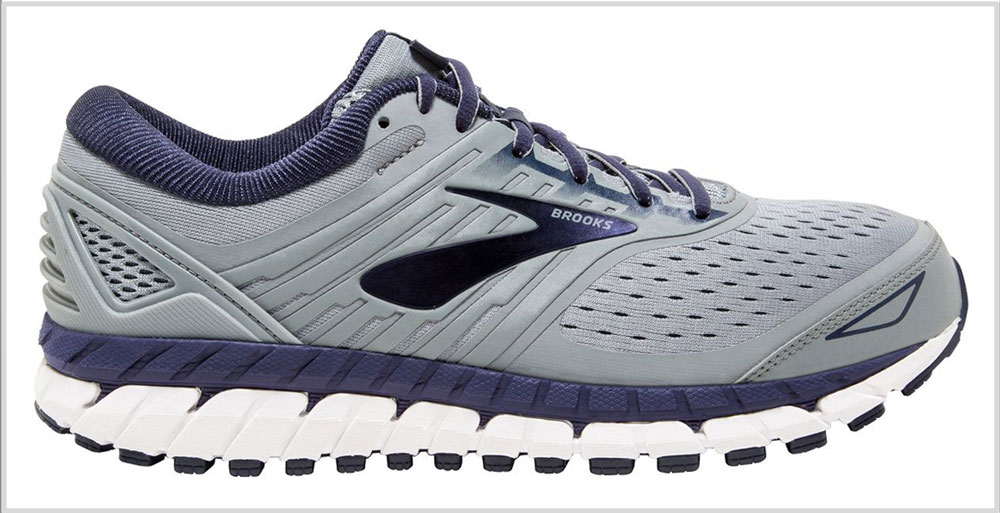 Depending on whether you're a female or male, you'll be choosing between the Brook Beast 18 or the Ariel 18. What's the difference? Nothing, except for the fit and color scheme.
The Beast and the Ariel feature a thick removable Polyurethane insole, which means you can fit it with an insole of your choice. The midsole is extremely stable and has exceptional structure through the midfoot so that it doesn't bend in the center.
At the same time, these shoes aren't bereft of cushioning. There's a generous amount of cushioning packed in the dual-density midsole for supportive comfort.
4) Saucony Echelon 7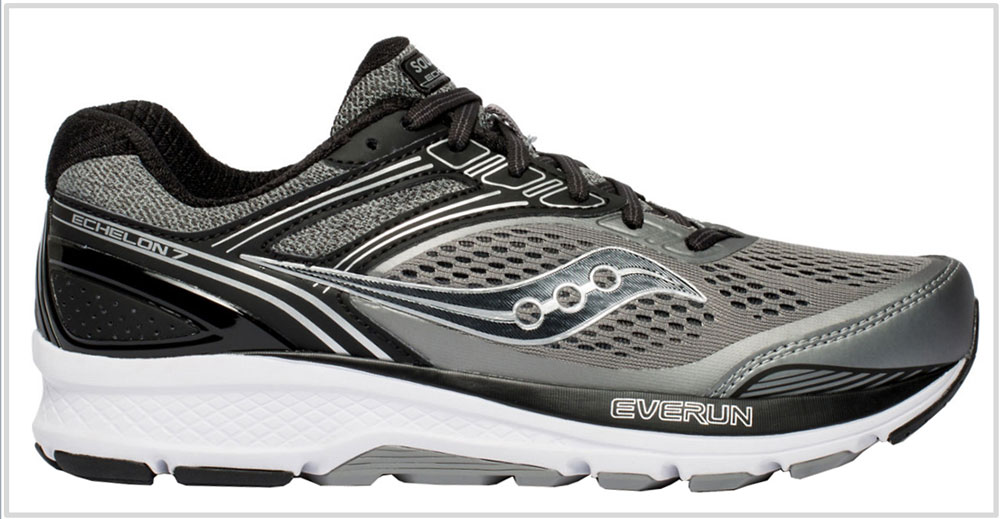 Not all stability shoes have a firmer wedge. As far as categories go, the Saucony Echelon is 'neutral'. However, that has little bearing on the super-supportive midsole. The combination of the firm EVA foam and the extremely broad outsole footprint makes the shoe extremely stable while being supportive at the same time.
On top of the midsole are additional layers of cushioning. You have the resilient Everun foam 'topsole' under a thick footbed which can be removed to make room for your custom insole.
Walking shoes
1) Brooks Addiction Walker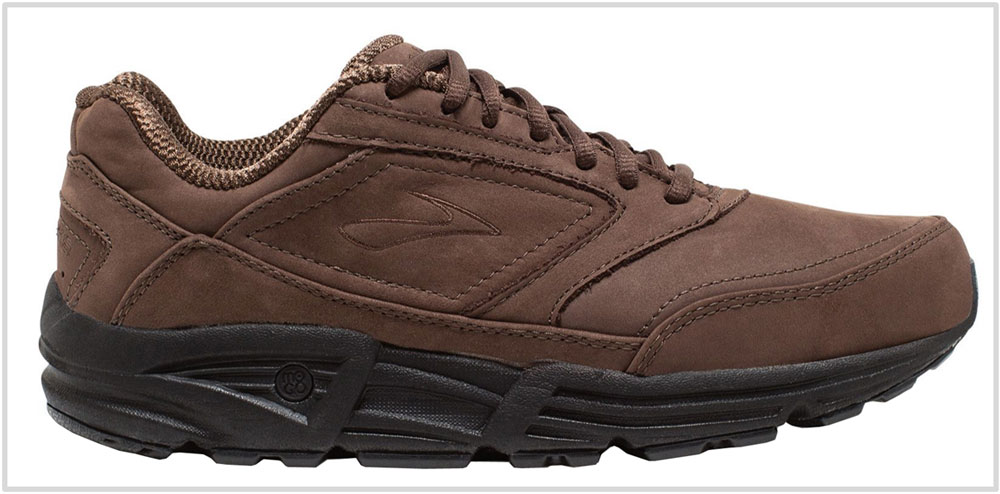 What we like about the Addiction Walker is it's very protective, cushioned, and stable midsole base. Also useful is an outsole geometry which maximizes ground contact and allows a gradual rolling motion through its forefoot flex grooves.
These features do a great job at protecting the plantar fascia from any undue stress.
2) New Balance 928V3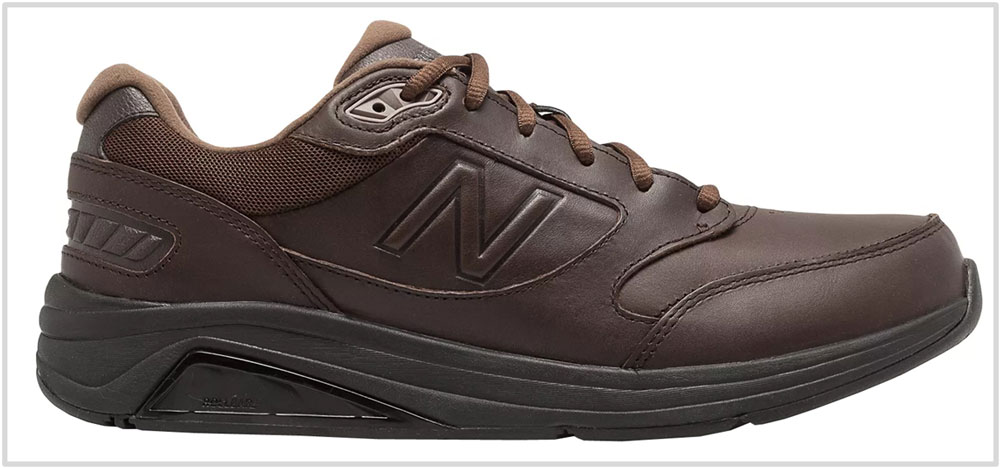 You can choose from an all-leather or a mesh+leather 928. It doesn't matter; both variations deliver identical performance benefits. The firm foam used in the midsole functions as an impact-protection layer while being supportive. A hard TPE support lends the midfoot torsional rigidity and leaves all the flexing business to the forefoot.
Like the other shoes in this guide, the 928 also has a thick insole which you can remove at will.